Do Straight Talk Phones Come Unlocked? Answered!
This post may contain affiliate links. As an Amazon affiliate, I earn from qualifying purchases.
I have made an irreversible decision— the decision to invest in an excellent Straight Talk phone. Straight Talk is a popular mobile virtual network operator that leases phones. Yet, various intricacies are involved in these phone leases. The following insights into Straight Talk phones will help you make logical decisions.
Table of Contents
Do Straight Talk Phones Come Unlocked?
A leased Straight Talk phone comes locked to the Straight Talk network, meaning you cannot use any other mobile network provider. However, you can get the phone unlocked after meeting specific requirements. Straight Talk allows you to unlock the phone after 12 months of service.
Straight Talk locks its phones to ensure people finish paying off their devices. In addition, the device user must clear all the service bills before changing the ownership of their phones. While this arrangement benefits the service provider, it could be a hassle for most device users, forcing them to consider unlocking.
You can tell that your phone is locked by inserting a sim card from a different carrier. Suppose it is locked. Then your phone will indicate that the sim card is incompatible.
What Are the Requirements to Unlock Your Straight Talk Phone?
You can only unlock your Straight Talk phone after meeting specific requirements. First, you must have used this phone for 12 months continuously. You must have also redeemed the service for not less than 12 months.
You'll need to prove that you are the owner of the device. Usually, straight Talk cannot unlock phones that have been reported stolen or involved in fraud. In addition, your telephone number must not have been ported or recycled during this period.
The period since the first activation of your phone will also matter. Today, Straight Talk allows you to unlock devices bought after February 2015. Alternatively, you'll need to prove that you purchased the gadget after February 2014 to get it activated.
Above all, your phone must be active for at least 60 days after the expiry of the service. It is during this period that you can submit your unlock request.
Suppose you are in the military and deployed in far-flung regions. In that case, you will be free to unlock your phone anytime. However, you'll provide your deployment papers and show that your phone has not been blacklisted. There is no need to meet other requirements.
How Do You Unlock a Straight Talk Phone?
Once you meet the unlocking requirements, you'll need to observe various elements. First, ensure that you have an unlocking code from Straight Talk.
Getting the unlocking key from Straight Talk requires you first to call their customer care. Ensure that you place this call between 8 am and 1145 pm.
Explain your issue to the customer support team and request an unlocking key. You'll get this key if the customer support team is satisfied that you have met all the requirements.
An unlocking key has between ten and 15 digits. Write it down as you will require it during the unlocking process.
Once you get this code, you'll have to power off your phone and remove the Straight Talk sim card. Insert your new carrier's sim card and restart the phone. A notification will pop up that you need to unlock your phone. Feed in the code you obtained in the earlier step.
As long as you feed in the correct code, you will be notified that your phone has been unlocked. In this case, you'll be free to make and receive calls via your new carrier. You can also confirm with various third-party providers whether your phone is unlocked.
However, suppose you cannot unlock your phone despite meeting all the requirements. In that case, you will be eligible for a partial refund or credit when buying the next phone from Straight Talk. It is unlikely to happen. Yet, you must be ready for it.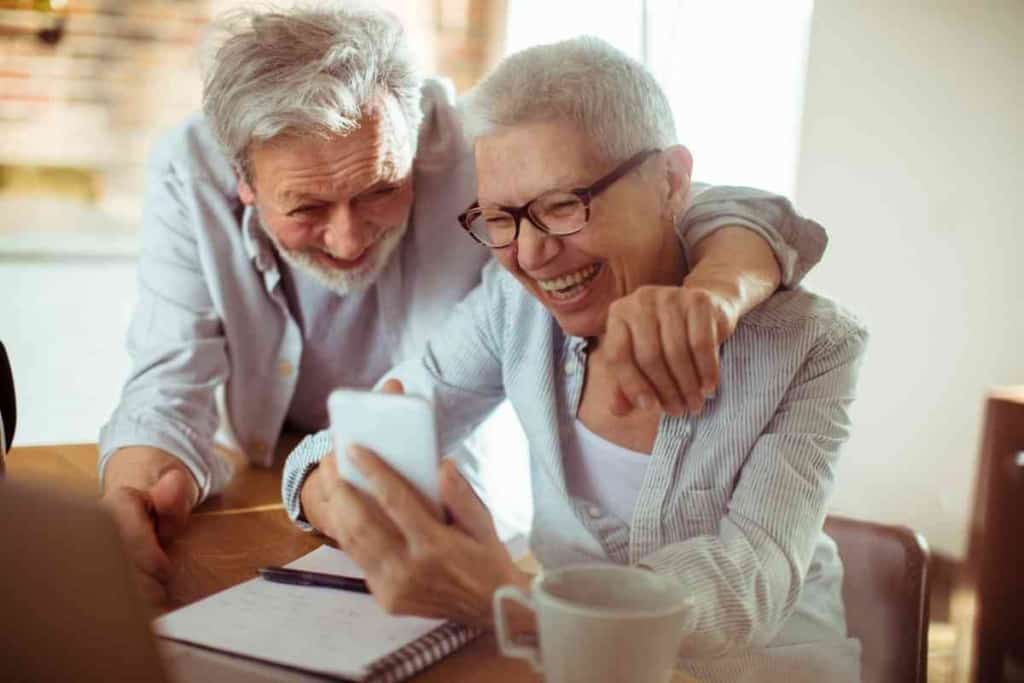 Are There Alternative Ways to Unlock Your Straight Talk Phone?
Various third-party service providers can help you unlock your phone if you do not want to go through Straight Talk. These service providers will do so at a fee, albeit affordable.
Yet, you must be careful when dealing with these professionals, as some might not be genuine. Preferably, focus on reputable experts. You can confirm this through their reviews and referrals. A comprehensive portfolio will also come in handy.
Unlocking your device means using it with sim cards from different cellular network providers, including Verizon, AT&T, and T-Mobile.
Confirming whether your phone's IMEI is unlocked is straightforward. Usually, you will have to open the settings tab on your phone and click on General. Next, tap on about and look for Carrier Lock. If you tap this last tab and it notifies you of no sim or network restrictions, your device is unlocked.
Alternatively, you can text Straight Talk to confirm whether the device is unlocked. In this case, you will text the word FOUR to 611611 to receive your IMEI. You will then use these digits to confirm if the gadget is unlocked.
Can You Use a Straight Talk Phone With Other Carriers?
Straight Talk is exclusively offered through Walmart. It is designed to allow you to refill your device plan as long as you are a customer within their network. Straight Talk will enable you to choose your network provider in the country, from Verizon and AT&T to Sprint and T-Mobile. Such flexibility is essential in guaranteeing the consistency you deserve.
Further, you will be free to transfer your Straight Talk phone to a different network. However, you must meet various requirements for this to suffice. First, your Straight Talk phone number must be active in the system.
That is because deactivated numbers or customers cannot be granted transfers. In such instances, you'll need to reactivate it first.
Various network providers can seamlessly work with your Straight Talk phone. You will be free to select one of the following three: Verizon, T-Mobile, and AT&T. However, this will only happen once your phone has been activated.
Straight Talk phones are the ultimate choice, particularly when you want a flexible leasing program. While they come locked, meeting their requirements assures you of instant unlocking. The information above shows what to do in different scenarios.
FAQs
How Long Does It Take for Straight Talk to Unlock Your Phone?
Straight Talk will help you unlock your phone once you complete paying for it. Usually, this network provider requires you to finish servicing the phone within one year. You will then need to meet other requirements, including proving ownership, non-fraudulent involvement, and that you have not ported your sim card in the past year. You must also show that you have used the service for at least 12 months.
How Much Do You Pay for Straight Talk to Unlock Your Phone?
The standard fee paid to unlock your phone is $300. This amount suffices if you have not met the minimum period, which is often 12 months of continuous service. However, this figure could be lower if you have met other requirements.
Can I Put a Different Sim Card On My Straight Talk Phone?
Straight Talk allows you to use sim cards from all the four major network providers, including T-Mobile, Verizon, AT&T, and Sprint.