Can I Take My Verizon Phone To Straight Talk?
This post may contain affiliate links. As an Amazon affiliate, I earn from qualifying purchases.
A lot of people who finally pay off their expensive devices decide to find a lower price cell service provider. Who can blame them? Large companies like Verizon often raise the price of services over time as new technology releases. Customers can also fall into the trap of "limited discounts" that give you the appearance of cheaper service, but only for a year.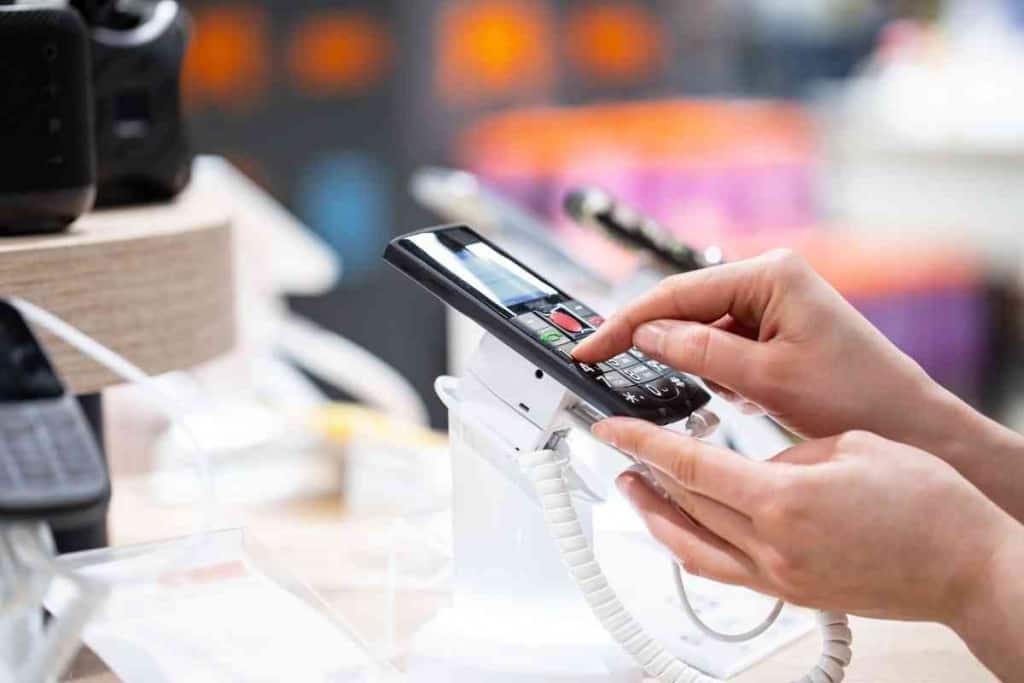 Can I Take My Verizon Phone To Straight Talk?
When you leave Verizon, you can bring your Verizon device with you to Straight Talk. Making the switch from Verizon to Straight Talk is as easy as switching out the SIM cards.
If you're thinking about switching from Verizon, you'll be glad to hear that you can do just that with the purchase of a Straight Talk starter kit.
Find the Verizon SIM card in the packet and follow the instructions to activate it. It's that simple. Just a new SIM card and you can have a cheaper monthly phone bill with unlimited data.
It's a pretty sweet deal that often has me asking myself why I ever signed a yearly contract, to begin with.
Then I remember that it's a lot easier to get a new phone through one of the major carriers like Verizon, AT&T, or Sprint. Once you're free from the confines of owing on your purchase, you can always switch up the service you use.
It doesn't give you the advantage of device upgrades, but the cost savings from a lower monthly bill can be what you need to buy a new smartphone outright. 
In this era, $300 can get you a mobile beast of a computer like the Samsung Note 9, Microsoft Surface Duo, or other models just behind the current flagships.
Are Verizon Phones Compatible With Straight Talk?
Straight Talk has taken the concept of BYOD, bring your own device, to a new level.
The Straight Talk starter kit includes three different SIM cards. Each one can be used to start a new service with Straight Talk, but each one is designed to work with specific devices. 
More specifically, there are three SIM cards; one for Verizon, one for Sprint, and one for AT&T/T-Mobile. That means if you have a SIM-card smartphone from Verizon, no matter what model it is, you can use it with Straight Talk. 
You can enjoy $45 monthly bills with unlimited data. You can use it in all the same locations Verizon towers and services are available. 
You can cut your cellular bill. There are no additional steps to the process. It's as easy as 1-2-3.
Get a Straight Talk SIM Card(Verizon)/Starter Kit.
Put the SIM Card in your device.
Activate the service either online or over the phone.
The Starter Kit is priced at $10 and each month of service will vary depending on the plan you choose. You can pay as little as $25 or as much as $90 a month. It's entirely up to you. I recommend the $45 unlimited data plan. It's a great price for decent service.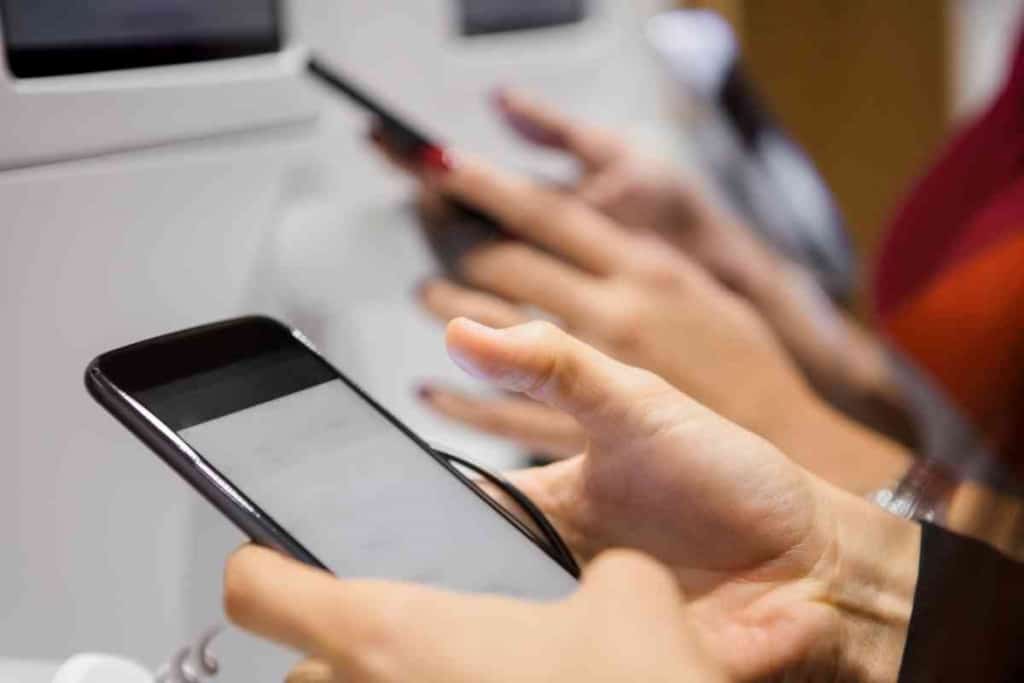 Do You Have To Unlock A Verizon Phone For Straight Talk?
Verizon customers who call and ask Verizon representatives about other services are often met with a kind of disgust.
Verizon representatives feel very strongly about losing customers and the company has a culture of sales.
They will do just about anything to keep you on their service besides cutting the cost.
I've read horror stories where customer service representatives of Verizon just straight lied to customers asking about device compatibility with Straight Talk.
They either stated the device would need to be unlocked or that it was not possible at all.
In some cases where they stated the device needed to be unlocked, they even went as far as to say the customer's device was not able to be unlocked.
Customer service may be right that some Verizon devices can not be unlocked from Verizon service.
However, they mislead customers into believing that's a problem when switching to other services.
Verizon only truly recognizes AT&T and Sprint as competitors.
Services like Cricket and Straight Talk are often left in the dark.
Straight Talk offers Verizon SIM cards that allow Verizon devices to work with Straight Talk cellular service.
This is possible with many third-party cellular providers.
By paying for access to different services towers, providers like Straight Talk can offer compatibility with just about any SIM card device.
If you need extra confirmation, you can always visit the Straight Talk website.
You can enter your device's IMEI to search for service compatibility.
It's quick and painless.
Is A Verizon iPhone Compatible With Straight Talk?
The easy answer is yes. To elaborate, most Verizon iPhones are compatible with use on Straight Talk.
You can confirm this by going to the Straight Talk website and entering your iPhone's MEID and zip code. This will verify if your iPhone is compatible.
Here's the cool part, if the site confirms your device is compatible all you have to do to switch is click continue.
It will then guide you through the process to activate and purchase Straight Talk services for your iPhone.
It has been reported that iPhone devices as old as the iPhone 4 can still be activated on Straight Talk.
It's important to note that Straight Talk operates on a smaller budget than service providers like Verizon. This can often mean that support for brand new devices near release is muddy or sometimes unsupported.
Always check your device's compatibility through the website, just in case.
iPhone users in particular will not run into the problem of lack of support.
The popularity of the device requires Straight Talk to keep up with support Apple and its newest devices.
Is It Worth Switching From Verizon To Straight Talk?
There are definitely advantages to sticking with a contract service from Verizon. They offer upgrade programs and trade-in discounts toward new devices. 
Some online services like Netflix and Hulu don't count against your data usage. And you can always lookout for new contract deals to take advantage of different offers.
The downside is simple. Contract services are expensive. Even if you choose a device in the $500 range, you can still easily end up with an $80-100 monthly bill.
If you've got room in your budget for it, then by all means stick with your service. If you're a little more budget-conscious, you'll want to take advantage of a significantly cheaper bill that you have more direct control over.
It may not seem like much, but the difference between $45 and $80 a month is $420 a year.
That's enough to buy a good tablet, cellular modem, PS5, Nintendo Switch, or something else you may have had your eye on.
The head of the family may find it a good way to hand down old phones to their kids. You can get a new device and pass your old one to your teenagers.
Then you can use it as an opportunity to teach responsibility by having them earn the inexpensive monthly bill. Twice the savings.
In the end, it's up to whether or not you are still paying off a device purchase. The financing options provided by cell service providers can't be beaten.
Unless you can manage to save enough to purchase your next device outright. 
As flagship devices can now reach upwards of $2000, it's getting harder and harder to do that.
Additional Resouces
If you found this article helpful, this is just one in a series of related articles. You should check out these articles while you are doing your research:
Plus These Related Articles: