Can You Use A Sprint iPhone On Verizon?
This post may contain affiliate links. As an Amazon affiliate, I earn from qualifying purchases.
Today, cell phones have become an important part of life.
When you add a great cellular service on top of it, you get a phone that makes everything easy.
The thing to keep in mind is that everybody will have different needs when you choose a cellular service.
When it comes to reliability, affordability, and very few dropped calls these are all a part of what makes a service provider great.
With that, we now need to answer the question of whether you can use a Sprint iPhone on the Verizon network. 
Can You Use A Sprint iPhone On Verizon?
Sprint iPhones can be used on Verizon once the iPhone has been unlocked. After purchasing your Sprint iPhone, it will remain locked until Sprint unlocks it on their network. After it is unlocked, you can switch to Verizon. You also will not be able to obtain a different signal if a Sprint signal is not available.
Both Sprint and Verizon are highly regarded for being great cellular providers and offer the most reliability.
With many similarities between them, regardless of being competitors, they both offer standard services for their networks.
The most notable are the plans and deals surrounding their iPhones.
Using A Sprint iPhone On Verizon
Network´s Utilized by Both Sprint and Verizon
When it comes to networks, both Sprint and Verizon are pretty similar.
However, they do have differences in other ways.
One of these similarities is that they both utilize CDMA for their networks.
But now that the LTE exists, this band is now their adopted choice for network service.
So if an iPhone is also a 4G LTE, then you will have no problem using it on any other service provider.
With that being said, all of the cellular service providers throughout the US now use LTE technology. 
This way their customers can enjoy a higher speed for internet, signals that are more stable, and fewer calls that get dropped.
Finding Out If Sprint iPhone is Compatible With the Verizon Network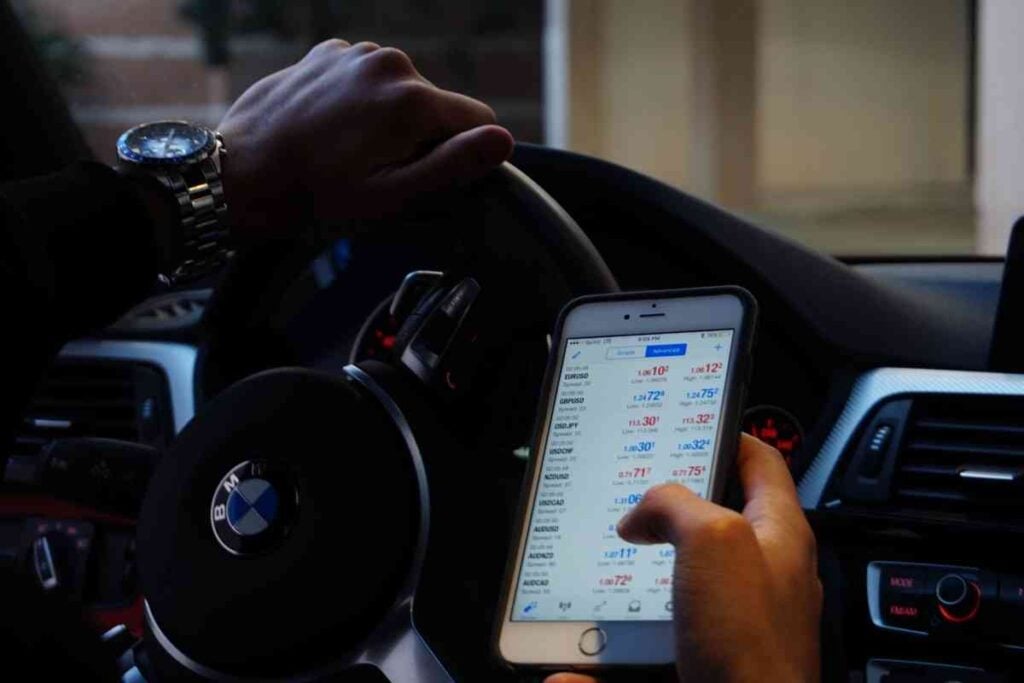 Prior to any type of phone being used for a different network, you need to make sure that it's compatible with the network you wish to use. 
This can be done by doing a simple IMEI check on the service provider´s website.
Your phone´s IMEI is what the manufacturer assigns upon registering the phone.
To obtain this identifier just go to your phone´s setting and check the "about phone".
Devices that are Verizon Compatible
Prior to checking your IMEI, you can check with Verizon to see which devices are already acceptable for their network.
With an unlocked phone listed, it will be likely compatible.
There are many brands that are compatible such as Microsoft, Apple, LG, BlackBerry, Motorola, Samsung, Kyocera, and Pantech to name a few.
These brands are the most recognized and respected among them all so you know that you will not have any problem with transferring your phone to Verizon.
If your phone is not one of these brands, then you can do a simple search for the brand on the chosen provider´s website.
Are Government phones Compatible coming from Sprint to Verizon?
Any phone issued by the government can be used for any service provider as long as it is compatible.
This means you will need to check the Verizon network before making a change.
Regardless, this does not mean all will be allowed due to possible policies governing the government phone.
If you are unsure, then you should be in contact with the customer service department of Verizon regarding your ability to bring your phone to Verizon.
If Your Phone Is Not Compatible for Verizon
If you have a cellular phone that is not compatible with the Verizon network, then you will have no choice but to obtain a new phone.
You can choose a phone that is compatible with their retail or online store. 
It is certain that you will find an iPhone from Verizon that you can easily use.
If an iPhone is out of your price range, you may be able to obtain payment installments for it.
This is as long as your credit is good enough.
Finding Out if You Are Eligible for Making a Switch to Verizon from Sprint
Other than having a compatible device, other circumstances may determine whether you qualify for a switch to Verizon. 
A few of these involve:
The phone being manufactured in the US
Needs to be unlocked
It is not reported as lost or stolen
When your iPhone meets these conditions, then Verizon will gladly accept you and your iPhone to their network.
Besides that, it is a good idea to familiarize yourself with their website and Verizon policies pertaining to phones being converted to the network.
Reliability of Verizon as Compared to Sprint
Making a switch from Sprint to Verizon is easy and the coverage that the network provides is outstanding, to say the least for Verizon.
With an extensive network coverage throughout the country, you will unlikely experience any problems.
In fact, if you live in a rural area, you will even have the best coverage no matter where you live.
No matter how much of the coverage exists, there still may be areas that have a decreased amount of coverage from the Verizon network and signal.
If this is your issue, then you can get a signal booster for your Verizon phone. 
Advantages and Disadvantages of Switching to the Verizon Network
Advantages
Financing is available
Network is fast and reliable
Phone plans are affordable
Customer service is excellent
Disadvantages
Rural signal may be unreliable
FAQs
Is Sprint iPhone compatible with Verizon?
Pretty much every iPhone model can be used on the Verizon network after being unlocked through Sprint. Ultimately, it is Verizon´s choice of whether to accept you or not.
Will a Verizon SIM card work on a Sprint phone?
Bo Verizon and Sprint networks operate on a technology known as CDMA. These do not require a sim card. Instead, they incorporate an embedded serial number that verifies each of their subscriber phones.
Will a Sprint iPhone Xs work on Verizon?
Yes, the Xs will work on the Verizon network after making the switch from Sprint. In fact, every iPhone model will be compatible with every cellular service provider.
In Conclusion
Because its network is very reliable, Verizon remains at the top of the provider's list to offer top-quality service to its subscribers.
Verizon makes it simple to make the switch from Sprint and very little hassle exists outside of having the Sprint iPhone unlocked prior to making the switch from Sprint to Verizon.