Do You Need Good Credit For Verizon Wireless?
Verizon requires a credit check whenever the need arises for cellular services and to decide on the amount of deposit you will pay upon approval.
Prior to being approved, you will submit a credit application regardless of whether you are a current customer or a new customer.
This will also apply to each new line that you want to have added.
Having to submit to a credit check will be required.
After the credit check, you can expect your score to dip a bit following the check, but it will return to the original when you have a new service.
Do You Need Good Credit For Verizon Wireless
Verizon Wireless requires that customers applying for credit have a minimum credit score of 650 before they will be approved for a line of credit. If you are approved with a credit score lower than 650, you will likely have to pay a higher deposit.
When you choose a plan that is prepaid, then it will not require any deposit.
Because you signed up for Verizon service, you are granting them permission to view your credit score. When you do this, it is considered a hard credit check.
This hard check will leave a little dent in your credit score after being accessed and viewed.
This hard check will alter your score due to the number of checks quickly adding up with many different accounts for credit.
You may also be viewed as a financial risk.
Having a soft check on your credit will not leave any effect on your credit and will be used for Verizon services that are prepaid and do not require permission.
Verizon´s Credit Check Process And Requirements
If you have an interest in becoming a new customer with Verizon or wish to upgrade, there are a few things to be aware of concerning its process.
Selecting The Desired Device
As you begin the process for the credit application, you will start by viewing and choosing the available devices and their features that meet your requirements.
You will then add your selected item to be bought and confirm your billing information.
It is good to know that regardless of you being a new customer or not, you will have the ability to choose other options that will keep your service and device protected. This option is your choice.
Although this step is the first in the application process, you will have others that will also provide guidance on how to get the best results.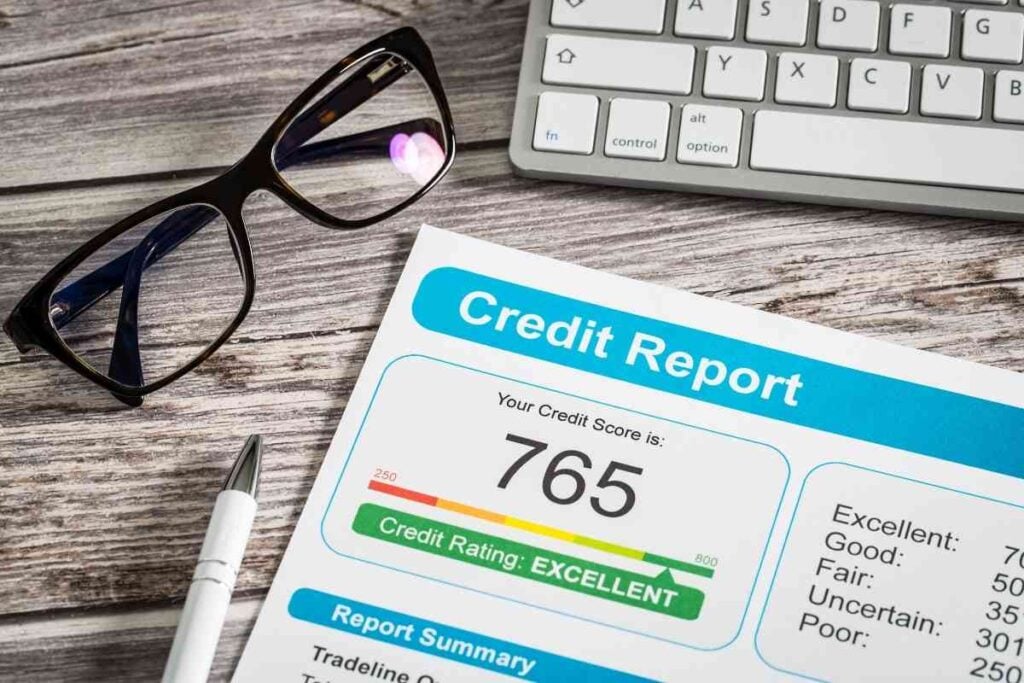 Choosing The Right Plan
Since you are signing up with a great cellular provider, you are able to select a wide variety of plans that are unlimited.
With plans being up to 8 GB, your phone will have a nice amount of space for all of your video and photo needs.
You can also select the Verizon plan, which allows the user to share 5 GB of data.
Try not to rush your selection and ensure it is exactly what you want.
If you want, you can also make a trade for a new cell and include accessories.
After your review is satisfactory, you can submit your information.
Next, you will enter your personal information as part of the checkout.
You will then have the option to receive your bills by mail or electronic billing.
This can be selected as part of the delivery selection.
Submit Personal Information Concerning Your Credit and Payment Method
All of your personal and credit information is both protected and safe.
The credit check will be run as soon as you submit the application.
When you are qualified, you will continue on to the next step, which may be prompted for an in-store purchase or to the prepaid options.
Whichever you are directed to, you will become a part of a great nationwide network.
Confirming All Of Your Details
Now, you will complete the entire application and confirm your details.
Afterward, Verizon will be your number one provider for cellular service.
You will then verify your shipping address, choose your number or convert your existing number to your new Verizon device.
You will now accept the terms and conditions for your cellular contract and submit it for
Finalization. Make sure to inspect everything for accuracy.
Have a Complete Understanding of Verizon´s Requirement for Credit Checks and the Fee´s They Charge
With a recent addition to their plans, a customer is able to take advantage of the Verizon plan, which is another way of offering a subsidized plan.
This happens when the $200 deposit can be paid over time instead of upfront.
This is similar to the other plan known as the Verizon edge, but with its own separate details and requirements.
Now that you know this, you also need to be aware of the requirements for your credit check prior to being signed up.
Your Phone Purchase
Signing up with Verizon means you have the option to pay the full price of the phone as soon as you sign up or make payments over the 2-year contract.
It is a good idea to know that you will likely be paying the same amount over the 2 years as the cost of the phone would be.
The only difference will be the 2-year contract you are required to enter into as your service begins.
The determination of your monthly cost will be decided by your choice of phone. You will love that a finance or upgrade fee will not be assessed.
The cost will be added to your monthly bill.
Upgrading Early With Verizon
Upgrading is made easy with Verizon and they provide a few options to accomplish it.
First, you need to make a year´s worth of payments before trading your phone.
This can make the upgrade seem expensive as compared to many other providers.
The reason is that Verizon does not offer any discount for their phone leases.
Your second possibility is to make the entire payment of the phone and then sell it back at the time of upgrade.
Most of the time, a customer will maintain their current phone with Verizon throughout their two-year contract.
Data Plans Offered Through Verizon
No matter which plans you opt for, it will include unlimited text and talk.
You will only need to determine the amount you need for data on a monthly basis.
You will get several plan suggestions that will be based on how many devices you want to be connected as well as how much you will use them.
Not only that, but you need to take into account the payment you will make and the cost of data.
You will also be paying a fee for monthly access in order to stay connected to the network.
Is a Deposit Needed While You Apply for Services From Verizon
After your application is submitted, your deposit requirement will be based on your credit score and history and one of three results will occur.
The first will be a denial, a deposit being made, or not needing any deposit to make.
You will love that not too many applicants will be denied.
Your approval status will also not be determined by bankruptcy.
However, a higher deposit amount may be needed.
Deposit amounts will start as low as $200 and can reach as high as $1,100.
With deposits, they will be required for each line. The average deposit amount is not any more than $500.
In Closing
Although you will experience a hard check on your credit.
All customers have the option for prepaid plans regardless of what their credit score is.
A question that many want to be answered is "Can you get approved for Verizon with bad credit?" The answer is, yes.
When a customer wants a normal service but their credit falls below the score minimum, then a significant deposit will need to be made.