How To Move Your Sprint SIM Card To Another Sprint Phone
If you have an old Sprint phone with outdated technology and features, you might want to know how to put your Sprint SIM card in another Sprint phone. If you bought a phone from Sprint before the company merged with T-Mobile, there would likely be more up-to-date phone options for you. Using another phone with your Sprint SIM is not as straightforward as it might seem, but it should be easy with assistance from T-Mobile.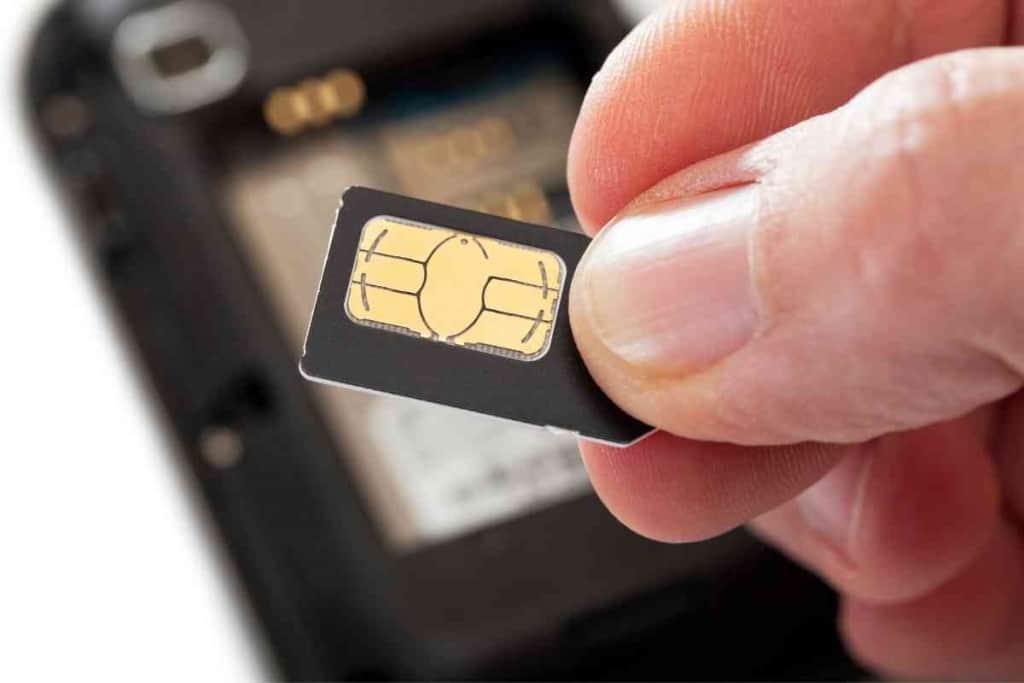 Table of Contents
Can I put my Sprint SIM card in another Sprint Phone?
You can put your Sprint SIM card in another Sprint phone by swapping your Sprint SIM card for a T-Mobile SIM card. Though phones generally need to be unlocked for use on the T-Mobile network, you should check with T-Mobile to see if your locked Sprint phone will work with your T-Mobile account.
Having the flexibility to switch phones on a cellular network can be a great convenience for customers. Though switching phones on Sprint was not as smooth a process as it can be on T-Mobile and other phone companies, the process should be easier now that Sprint has merged with T-Mobile.
The Sprint and T-Mobile merger has probably made service issues more complicated for Sprint customers. Though it may take time for the two networks to fully merge, Sprint customers should still be able to use their SIM cards with another phone.
How Do I Put My Sprint SIM Card In Another Sprint Phone?
If you have a Sprint SIM card and want to upgrade to a new phone, you may have to follow a few more steps than what other phone companies might require.
Though it wasn't always possible, many mobile phone companies these days allow customers to put their SIM cards in another phone without any fees or activation.
They can basically just take their SIM card out of one phone, put it into another phone, and then use the new phone right away.
It might take some time for the new phone, SIM card, and cellular network to read each other, but it will essentially all happen automatically.
Replace Your Sprint SIM Card With A T-Mobile SIM Card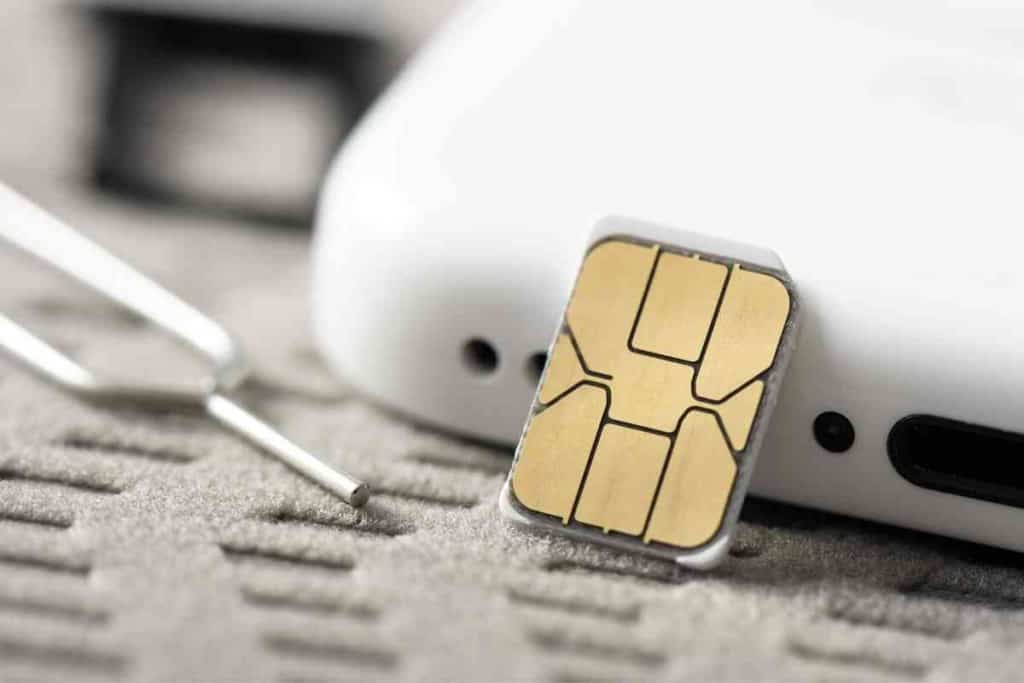 If you were a Sprint customer for many years, it might be confusing to have to use a different SIM card for your phone service.
It is a rare occurrence for a major phone company like T-Mobile to buy another major phone company like Sprint.
When a merger like this happens, there is a great deal of work required to update the remaining phone system to include both systems.
Part of the process of upgrading the remaining phone system includes phasing out SIM cards from the non-primary system, which is Sprint in this case.
If you are a Sprint customer and want to continue your phone service with T-Mobile, you will have to get a new SIM card from T-Mobile.
Your phone service and related information with Sprint should move over to the T-Mobile system.
You likely won't have to go through an extensive sign up or service transfer process when you continue your phone service on T-Mobile.
You probably won't need a credit check to be run since you are just continuing a service that has already been approved.
Since moving forward with a merged phone company is not a typical process, you should contact T-Mobile and discuss your specific account details before proceeding too deeply into the process.
It will be better to learn about possible issues, including additional fees, procedures, or documentation required to proceed with your phone service on T-Mobile.
To get a T-Mobile SIM card to pick up where you left off with Sprint, you should contact a T-Mobile representative by phone, in a store, or through an online message. The T-Mobile website provides contact methods that allow you to communicate completely online.
If you don't have time to get on a call with T-Mobile or go into one of their stores, you can try sending them an email, chat message, or website form message.I often find it easy and effective to send a message to customer service online since we can clearly state our account information.
I don't have to read accounts and serial numbers to a person over the phone that might hear me incorrectly. If you are not in a hurry, you can just wait until the customer service person responds or sends you the new SIM card.
Talking to the T-Mobile customer service over the phone or at a store in person also has its benefits.
It's great to talk to an actual T-mobile team member when your main priority is to quickly set up your new SIM card and phone.
Since Sprint is no longer in business, you won't be able to have phone service since Sprint SIM cards no longer work.
A mobile phone can be very important for conducting business and keeping touch with your work colleagues.
It's also important to have a mobile phone so friends and family members can reach you at any time.
Regardless of how you request your new T-Mobile SIM card, you can start using your phone with T-Mobile after you place the new SIM card in your phone.
After you replace your Sprint SIM card with a T-Mobile SIM card and are ready to continue your phone service on another phone, you should transfer the data from your previous phone to the new phone.
Before erasing, reformatting, or selling your old phone, you should back up the data so it can be used in the new phone.
Data such as contacts, apps, photos, videos, and other files can be transferred from the old phone into the new phone.
Follow these instructions to back up an Android phone:
Open Google One on your Android phone.
Go to the bottom and select Storage.
Locate the backup section for your phone.
Select "Set up data backup" if it is the first time you are performing a backup.
Select "View details" if you have performed at least one backup on your phone.
You can manage your backup settings by selecting Manage backup.
Turn on "Device data" to only back up your phone's data.
Turn on "Full resolution photos & videos" if you want your photos and videos to be backed up at the highest quality level.
Turn on "Multimedia messages" if you want to back up MMS text messages.
Select "Back up now" to start the backup.
Follow these instructions to back up an iPhone:
Go to Settings.
Select your name.
Go to iCloud.
Go to iCloud Backup.
Turn iCloud Backup on for automatic backups.
Select "Back Up Now" to run a manual backup of your iPhone.
Make Sure Your Sprint Phone Is Compatible With The T-Mobile Network
Before you replace your Sprint SIM card with a T-Mobile SIM card, you should ensure the phone you plan to use will work on the T-Mobile network.
You would waste your time acquiring a new phone that doesn't even work with T-Mobile's phone service.
You can check the T-Mobile website or contact a support person at T-Mobile to see if your phone is compatible with their network.
After you confirm your Sprint phone will work on T-Mobile, you should check for other compatibility issues like your phone's SIM card slot.
SIM cards come in many sizes, so you should inspect your Sprint phone's SIM card slot to see if the T-Mobile SIM card will fit.
If it doesn't seem to fit, you can try using a SIM card adapter to help the SIM card fit into your phone.
Additional Resouces
If you found this article helpful, this is just one in a series of related articles. You should check out these articles while you are doing your research:
Plus These Related Articles: