Is T-Mobile Better than Cricket? A Pros And Cons Roundup
Consumers have more cellular service providers to choose from than any other point in time right now. This can make it confusing to understand what exactly is right for you. There are dozens of pre-paid carriers, and there are several industry giants that offer extensive leasing and service programs. Finding out which cellular provider is right for you can be a real chore. Take for example, a comparison between T-Mobile and Cricket Wireless. T-Mobile is one of the largest providers in the United States, and Cricket Wireless is a pre-paid provider that has a partnership with AT&T.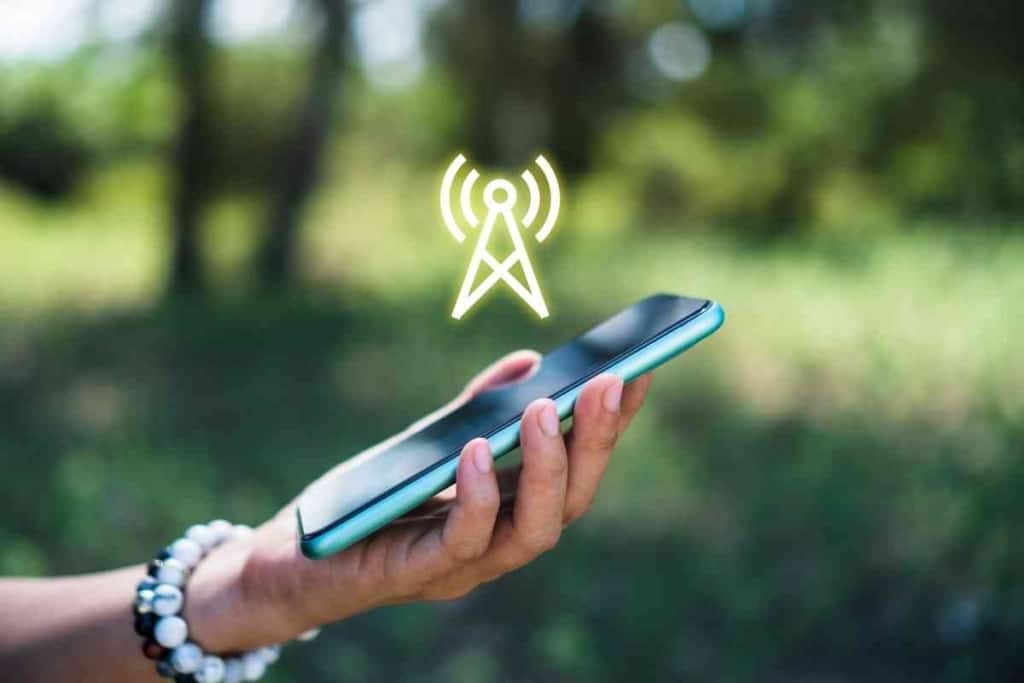 Table of Contents
Is T-Mobile Better than Cricket?
When compared side-by-side, T-Mobile is the clearcut winner for what is offered, but that doesn't mean Cricket is a bad choice either. Someone who travels a lot can take advantage of T-Mobile's expansive list of roaming partners. On the other hand, someone who never ventures far from the city might think Cricket's excellent urban coverage is the better option.
One is not necessarily better than the other, but they offer a wide range of different services that can accommodate different types of people.
Is T-Mobile or Cricket Wireless Cheaper?
Cost is probably the number one thing people have in mind when choosing a cellular provider.
Pre-paid providers will generally have a lower cost than post-paid providers. Cricket's cheapest unlimited data plan starts at just $30, and T-Mobile's cheapest unlimited data plan starts at $70. Cricket is the clear winner when only comparing prices.
Despite having more expensive plans, T-Mobile might be the more affordable option for those that don't want to pay out of pocket for a new phone.
T-Mobile offers lease-to-own programs with many of their plans, meaning you can pay a small monthly cost for your device on top of your cellular plan to keep upfront costs as low as possible.
Cricket, on the other hand, as they are pre-paid, does not offer lease-to-own programs. You'll have to buy your phone up-front if you sign up with Cricket.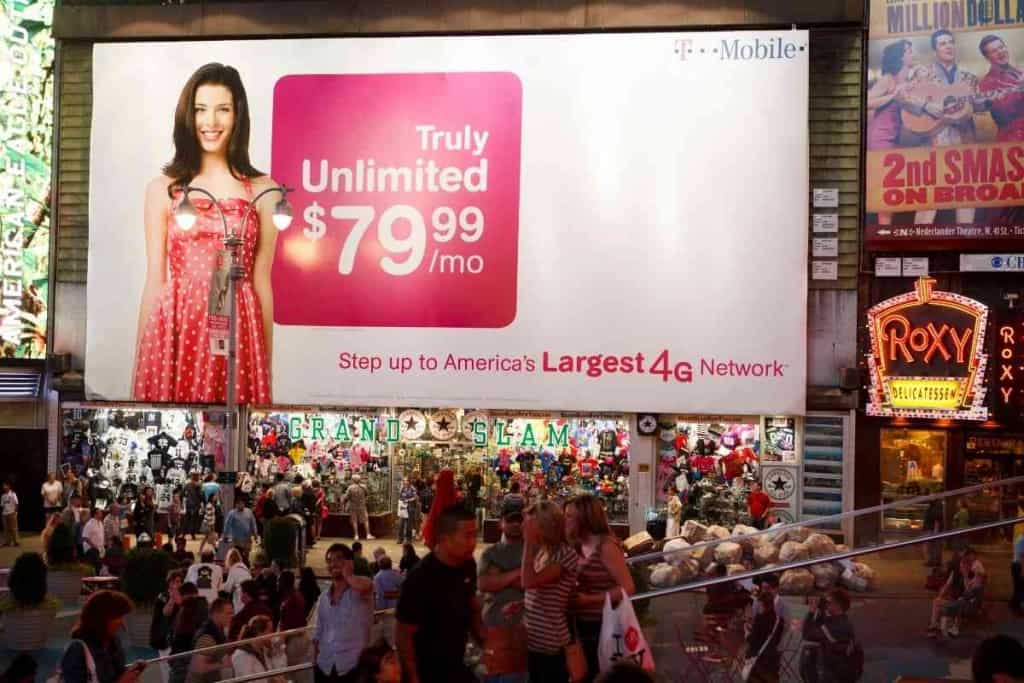 T-Mobile Pros and Cons
Pros
Excellent coverage, even in rural areas
Fast data speeds
Lines get cheaper the more you have
Lease-to-own programs
Cons
Expensive
Not many different plans
Cricket Wireless Pros and Cons
Pros
Cheap
Unlimited talk and text
Pre-paid
Cons
Data is capped at 8Mbps
Limited amounts of high-speed data before throttling
Mobile hotspot is extra costs
Main Differences Between T-Mobile and Cricket Wireless
Price and data speeds aren't the only major differences between the two cellular providers.
T-Mobile comes out ahead when taking into consideration many of the extras that are included. T-Mobile offers Netflix subscriptions for free to all of their subscribers, they offer discounts on other subscription apps as well.
T-Mobile also offers VoLTE, or Voice over LTE. This means that your audio calls will be transmitted over the 4G signal rather than the normal cellular signal. This increases call quality, reduces latency, and makes for a much better calling experience overall.
Coverage truly does depend on the area. Some places will have better T-Mobile coverage, and some places will have better Cricket Wireless coverage.
However, T-Mobile is the clearcut winner when it comes to 5G implementation. In fact, T-Mobile has the biggest 5G network in the country at this moment.
International travel is another place T-Mobile excels over Cricket. T-Mobile has roaming partnerships in dozens of countries, meaning users won't have to purchase a temporary cellular provider while out of the country. While AT&T, the parent company of Cricket, does have international roaming partners outside of the USA, these partners only work with the AT&T brand.
Cricket doesn't have permission to roam internationally. This means T-Mobile is the go-to provider for those that frequently travel out of the country.
T-Mobile has Pre-Paid Too
T-Mobile may be best known for its great phone leasing programs, but that doesn't mean they don't offer pre-paid plans. In fact, they have a pre-paid plan that starts at just $40 per month. It has low data caps and doesn't offer hotspot support.
T-Mobile also allows BYOBs, or Bring-Your-Own-Device plans. You don't need to sign up on the pre-paid plan just because you don't purchase your phone from T-Mobile. You can still sign up with the Magenta or Magenta Max plan, get all of the perks, and even international roaming without having to ever purchase a new device from T-Mobile.
Who is Cricket Wireless for?
Just because T-Mobile is the clearcut winner in this comparison, it doesn't mean T-Mobile will be the best choice for everyone. Cricket still has its advantages.
Where Cricket wireless excels is in its no-contract business model. Customers can come in, forego a credit check, and walk out with a service plan that works for them.
Those with bad or mediocre credit might consider a pre-paid provider like Cricket wireless before paying large down payments at a post-paid provider like T-Mobile.
T-Mobile Plans
T-Mobile pushes their Magenta and Magenta Max plans heavily. These are the plans with all the perks.
Magenta Max offers one year of Apple TV+ and Paramount+ for one year and Netflix for the entire length of your T-Mobile subscription. It also comes with unlimited talk, text, and high-speed data in Mexico and Canada.
As for overseas travel, users get unlimited texting and 5GB of high-speed data. Calling costs just $.25 per minute.
The Magenta plan has priority high-speed data capped at 100GB. It still included Apple TV+, Paramount+, and Netflix too. It also comes with the same international and intercontinental roaming deals as the Magenta Max plan.
T-Mobile's third plan is called the Essentials Plan. It drops the Netflix and Apple TV+ perks, but it still comes with one year of Paramount+. It also comes with international roaming, but the data limits are dialed back significantly.
Cricket Wireless Plans
Cricket Wireless plans do not come with the same perks as T-Mobile's plans, but they are much cheaper.
The Unlimited Cricket More plan is the best they have to offer, and it costs $60/month. It comes with unlimited talk, text, and data. It even comes with 15GB of mobile hotspot.
Whereas T-Mobile allows intercontinental texting in over 200 countries, Cricket Wireless only works in 37 countries.
Next is the Unlimited Cricket Core plan. It's $55/month, and it offers everything the Unlimited Cricket More plan does minus the 15GB hotspot.
Cricket's most popular plans are simply called the 2GB and 5GB plans. They are limited high-speed data plans, but they are extremely cheap. The 2GB plan is only $30 per month, and the 5GB plan is only $40 per month. Neither of the plans comes with mobile hotspot.