Does Apple Music Use Data? (I was shocked!)
This post may contain affiliate links. As an Amazon affiliate, I earn from qualifying purchases.
No matter which Apple device you are listening in on, Apple Music is a quintessential app, offering a seemingly endless supply of music to cater to every listener. You get access to millions of songs right at the touch of a finger. You can check out live streaming radio and play your own tracks that have been uploaded to the iCloud Music library.
Of course, that makes this app one that is prone to eating up your cellular data. If you have unlimited data, then this won't pose much of a problem, but for those of you with limited data, it can have you out of data pretty easily.
How much data does Apple Music blow through, on average? Well, in just 20 minutes alone, Apple Music can gobble up about 13 MB of data. In an hour, you'll be out 39 MB of data.
The standard album is about an hour long, so if you're playing through an entire album, you could quickly burn through about 39 MB of data. Also, note that streaming rates vary for Apple Music (at 64kbps, 128kbps and 256kbps), and that can depend upon your Wi-Fi or mobile connection. Switching between them can change the quality of your sound and how much data gets consumed by Apple Music. (A super quick fix for this is to turn off high quality streaming by going to Settings > Music > Cellular Data.)
Does Apple Music use data?
Apple Music will use data – and a lot of it. There are some workarounds for this, ranging from using Wi-Fi or Apple CarPlay to utilizing your unlimited free downloads. Those of you who have unlimited data through your cellular service provider shouldn't have to worry about running out of data (unless you listen via data basically 24/7).
So, what can you do to reduce the amount of data you use for playing Apple Music? Can you use Apple Music offline? Is it more beneficial to download your favorite albums and listen to them instead of live streaming tunes? Read on for those discussions and more.
Can you use Apple Music without data?
Got Wi-Fi? Then yes, you can absolutely use Apple Music without gobbling up all that data. Apple Music will default to using Wi-Fi when you are connected to it, just like your other apps will do. This can save you a lot of data and is the best method to use when you're at home or in a public place that has a free Wi-Fi connection.
Also, if you live stream on Apple Music in the car a lot, it might not hurt to look into getting in-vehicle Wi-Fi to help cut down on data use. You can either utilize your current smartphone as an ad hoc wireless hotspot device or buy Wi-Fi for your car with a specially manufactured mobile hotspot or an OBD-II device. Also, most newer cars now come with Wi-Fi hot-spot connectivity.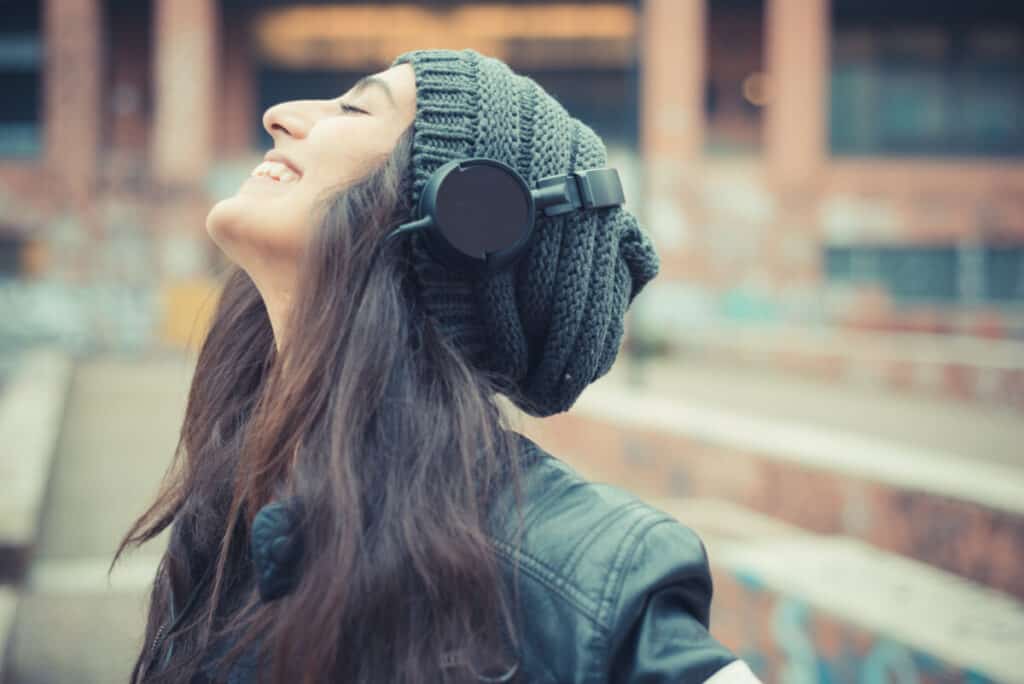 Can you play Apple Music on another device?
If you want to play your Apple Music on another device that is paired through Bluetooth or Wi-Fi, you can. Apple Music was not designed to be exclusive to Apple devices, which means you can play it on your Amazon Alexa Echo or Echo Dot. You can also play it from your non-Apple laptop or tablet.
If your device has Android 4.3 (also known as Jelly Bean) or above, you can download the Apple Music app and use that for your listening needs. You can find the Apple Music in the Google Play store or on the Apple Music website. While you will still need an Apple ID account in order to sign in and use Apple Music, the app is free to download no matter what.
Can you use Apple Music offline?
You can download your favorite songs for offline listening. In some cases, you might need to do this. For example, if you're taking a long flight over the Atlantic and want to have some songs to play on the flight, you might want to download them all onto your device beforehand. Downloading them using your at-home Wi-Fi connection won't eat up data.
Are iTunes and Apple Music the same thing?
Been out of the Apple loop for a while? As it turns out, iTunes is actually a thing of the past! Apple made the executive decision to shut it down back in 2019. From there, they divided it into three new apps: Apple Podcasts, Apple Music, and Apple TV.
So, yes, they are kind of the same thing but also kind of not. Anything that was in your old iTunes library was carried over into Apple Music, so your old favorites from a few years ago should show up again in Apple Music once you've signed back in with the same Apple user ID.
How to Use Apple Music on CarPlay
As you know, pretty much every new car comes with Apple CarPlay (with a few 2022 models starting to go wireless). This allows you to pair your iPhone directly to your vehicle's system and sync your apps – including Apple Music. To play music, you can utilize "Hey Siri" or find and tap on the Music icon on the infotainment system in your vehicle.
To listen to Apple Music without pairing your phone to CarPlay, open Apple Music and sign in. You will need to input the verification code sent to your mobile device to complete this process. Using Apple Music off of your iPhone and using CarPlay Apple Music will consume the same amount of data.
Downloading At Home vs. Streaming On the Go
The biggest trick to saving data is to download a select number of albums onto your phone via your at-home Wi-Fi connection. Streaming on the go will just eat up a ton of data. Once you're done listening to an album, you can always delete it and re-add it at a later date if you ever wish to listen to it again.
Streaming on the go gets costly over time. But, if that is something you wish to do, look into telco providers who offer Apple Music as an extra, data-free feature.
Closing Thoughts
Now that we've covered "How can I listen to Music on my iPhone without using data", you can cut down on data usage while still enjoying the Apple Music app.
Downloading a select number of albums for on-the-go listening can save you a lot of data in the long-run, and you can also pair your Apple device up to other devices that let you wirelessly listen to your favorite jams.