Dual Band vs. Single Band Router: What's The Difference?
This post may contain affiliate links. As an Amazon affiliate, I earn from qualifying purchases.
Not all routers are created the same.
In fact, the type of router you own can dictate the type of experience you have when connected to the Internet.
Even just a couple of years ago, single band 2.4 GHz routers were the gold standard.
But then, 5 GHz happened, and dual band routers exploded onto the market.
Now, with Wi-Fi 6E coming soon, we will be seeing major expansion of the 60 GHz tri band router.
Knowing the difference between the single and dual band routers that are on the market right now is going to be helpful going forward so that you can know what kind of performance to expect from all three types of routers.
Dual Band vs. Single Band Router: What's The Difference?
A single band router only utilizes the 2.4 GHz WIFI band. On the other hand, a dual band router utilizes both the 2.4 and 5 GHz bands. Also worth noting, it is possible to find a tri band router that utilizes an additional 5 GHz band.
Let's face it, the world is moving at a faster pace than ever before, and our WIFI connections have to be able to keep up with surging demands from us consumers.
Whether you own a single or dual band router will determine how quickly your connected device is able to keep up, and what kind of optimal speeds you should expect will vary.
Truth is, single band routers are fizzling out.
I learned this the hard way when my old WIFI router was struggling to keep up.
Mind you, I had purchased that thing in 2015, and it was only five years old at the time it tanked.
I was constantly experiencing lag and disconnections, and when I called my Internet service provider, they suggested I get a dual band router and have it connect at 5 GHz instead of 2.4 GHz.
And that's just what I did.
Let me tell you what I learned about the differences between these two types of routers and what the future looks like with the 60 GHz connection looming on the horizon.
What is a single band router?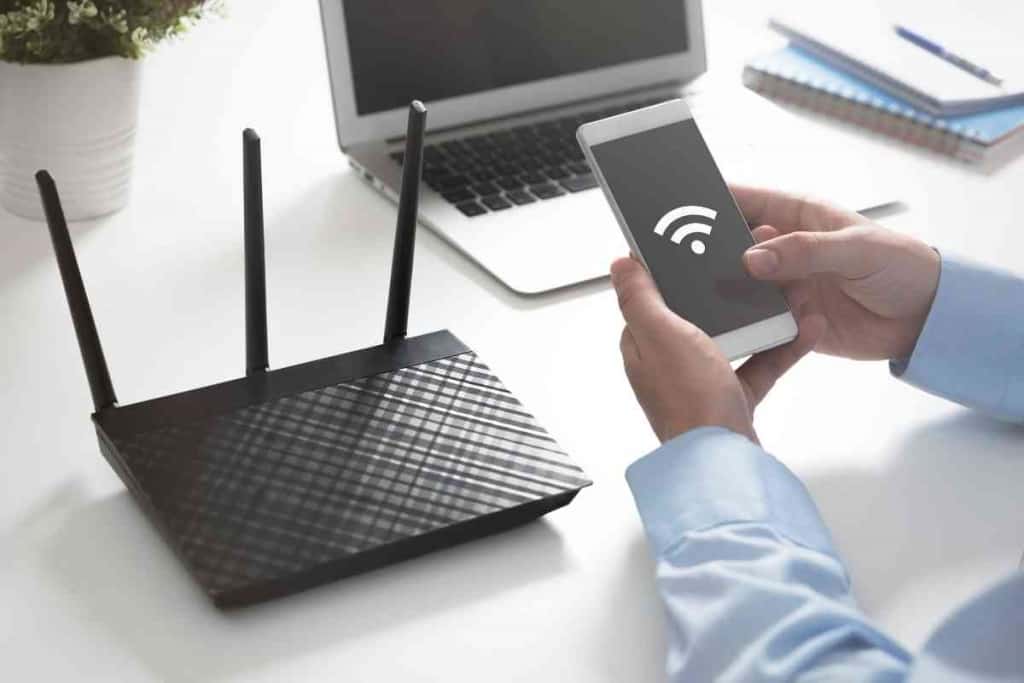 A single band router is one that utilizes a 2.4 GHz connection.
Its three transmission channels do not overlap, which means that it is vulnerable to interference from nearby electronics such as microwaves and Bluetooth devices.
A 2.4 GHz can therefore easily become slowed down and laggy, all of which gets compounded in busy environments like within larger cities, offices, and apartment complexes.
This can literally slow down your Internet speed to just a fraction of what you are paying your Internet service provider for.
Most of the single band routers out there operate on the Wireless N standard, and this caps the maximum amount of data at just 900 Mbps.
These days, that just isn't very much at all.
What is a dual band router?
Dual band routers operate on both the 2.4 GHz connection as well as the much faster 5 GHz band.
Fewer wireless devices are currently using it, but it is becoming more popular now.
Unlike the 2.4 GHz single band router, this one operates on the Wireless-AC standard, which can support speeds of up to 5300 Mbps – certainly a far cry from the 900 Mbps cap you get on the single band.
Of course, there is backward compatibility with the Wireless N network too.
The benefits of getting a dual band router are:
You get two separate wireless networks that operate simultaneously.
Since it picks up both the 2.4 GHz and 5 GHz bands, you get up to 100 times the wireless bandwidth you would on a single band router.
Gaming and video get their own dedicated WIFI network.
You can avoid interference with its separate networks.
Are there tri band routers out there?
There are actually tri band routers being made right now.
They have a single 2.4 GHz band plus two 5 GHz bands to optimize your connection's performance.
Is it more expensive? Sure. But, for larger households and some office settings, it can be worth the cost.
What exactly are its benefits?
You get more wireless bands for less interference.
It can support more devices on one WIFI connection.
You can dedicate each band to its own separate device.
Three separate bands equals three times the bandwidth.
Is a dual band router good for the average household?
Dual band routers are ideal for the average household since that is likely to contain multiple devices that utilize the wireless connection.
How can you future-proof your current router?
Buying a tri band router is the best way to future-proof yourself.
You get the least amount of interference, the widest range, the fastest speeds, and the most bandwidth currently available.
What can you expect from Wireless-AD?
Wireless-AD is set to be the next big thing.
Some devices actually do currently support it, but Wireless-AC is definitely still the standard.
Speeds of up to 7200 Mbps are what you can expect from Wireless-AD though, and they operate on an insane new 60 GHz band.
This type of tri band router will have the 2.4 GHz and 5 GHz bands but will swap out that second 5 GHz band for the 60 GHz one.
Expect speeds to be quite snappy indeed.
Closing Thoughts
Single band routers are becoming extinct in favor of faster speeds and better overall performance.
The dual band router can certainly offer that, but brace yourself – the tri band router is destined to shake things up very soon here.