ESPN App Not Working: How To Troubleshoot
Back on April 11, 2011, a new mobile app was released on the iPad, iPod Touch, and iPhone called WatchESPN.
From then on, the ESPN app was designed to offer subscribers complete simulcasting capabilities with all current ESPN networks found on cable television.
Today, the ESPN app allows you to enjoy ESPN 1-3, SECN, ESPNU, and more based on your current TV provider and/or internet service.
The network broadcasts in over 200 countries at a time operating its regional channels in Brazil, Australia, Latin America, and United Kingdom.
The standalone experience of ESPN+ is even being provided in a bundle alongside Disney+ and Hulu.
It goes without saying that the common sports fan thoroughly enjoys instant access to clips and conversations of the biggest athletic events they like to experience.
But what can you do if the app isn't functioning properly?
What To Do When The ESPN App Isn't Working?
If your ESPN App is not working, the first thing you should do are check your internet connection as well as all of your other devices' connections. Double-check that the ESPN servers are not down and check that you have enough data to stream from the ESPN app.
There are a variety of steps an ESPN subscriber can take when something goes wrong with the app.
Is your internet fully functional?
Has ESPN itself currently taken down its servers?
Is it a simple matter of your device's capability?
Does your device have enough data space to process the app's functions?
Questions such as these are very important to ask because mishaps in digital services could easily have simple fixes.
There are plenty of potential issues to explore.
How Your Internet Could Affect Your Experience
There are times when the problem isn't with your app, but with your internet provider.
Issues with your internet can easily interrupt your entertainment causing the video to buffer or run slower.
Perhaps the HD video has lowered its quality and selecting options has become a hassle.
If it's on your smartphone or tablet with its own user data, check if your data provider is still active.
If you're using other devices such as a laptop or smart TV, the same applies to your home internet provider.
If safely able, try to shut down then reactivate your central modem to perhaps recalibrate the internet function.
If not, it might be best to contact your provider for advice on how to proceed.
But this is only if the internet is the issue.
You can tell if it is by checking other apps or similar devices under the same service.
Are The ESPN Servers Currently Innactive?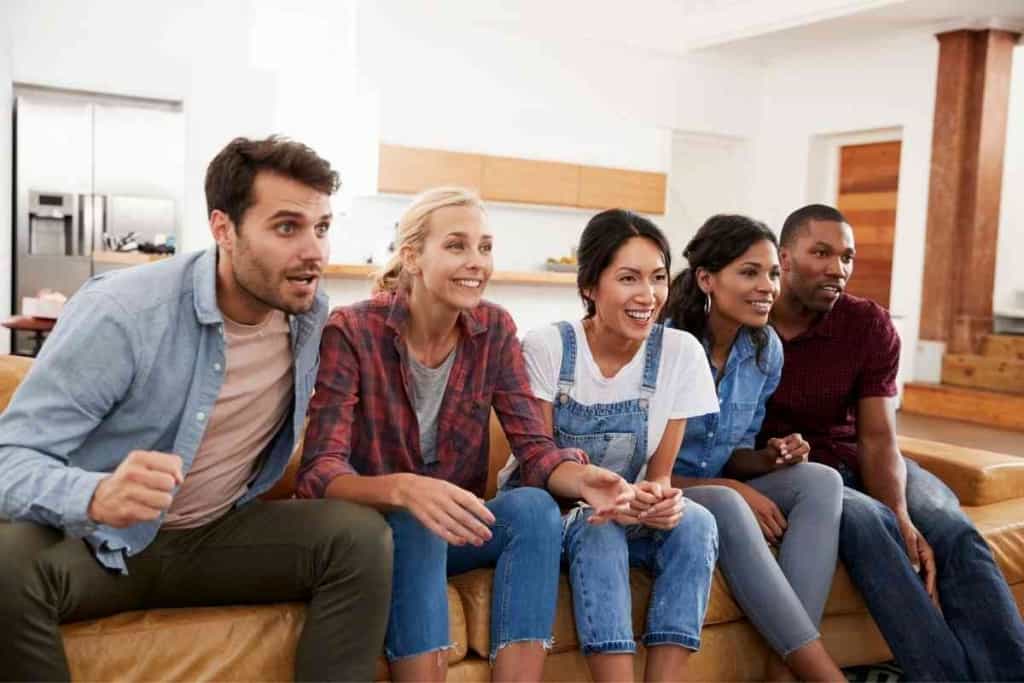 If the ESPN app isn't immediately available for use, no need to panic.
It can be a simple matter of it being taken down for maintenance.
Sometimes errors or glitches can be found, so the development team may take the time to patch up the issues and/or prevent one from happening.
It's good to keep these details covered to keep the app young and accessible to modern devices.
Another reason the app may be unavailable is for a coming update.
Updates can add new features but may require time to integrate into the experience.
This may include details as little as a new color style to features as big as a new channel to watch videos from.
When this happens, all that's asked of the subscriber is patience.
Changes such as these don't usually take too much time.
Is Your Current Device Compatible With The App?
As explained in the previous subheading, maintenance is meant to keep the app young and accessible with modern devices.
Unfortunately, this may also mean the older devices can become incompatible with the changes.
In a few cases, your older phone or tablet may not possess the processing power to operate the important features necessary to fully engage with the app.
Updates are meant to provide the highest quality depending on the most modern devices around, and changes are made to best suit what's available today.
But with current devices taking priority, older devices weren't designed with the same advancements.
Fortunately, devices themselves may get updated as well to allow owners to continue to enjoy their apps.
But other devices may not get the same treatment the older they become.
Plans for a new device may need to be had when this happens if you wish to continue.
Does Your Data Space Make A Difference With Your App's Functions?
Yes. In order to download any app in the first place, you need to have the data space necessary to compensate for the size of the app on your device.
The sizes of all of your apps, videos, photos, memory, downloads, and consistently running apps can play an impact on your individual services and their functions.
The ESPN app is no different.
Even when your ESPN app is already downloaded and working, the server space could impede the ability to watch your videos smoothly or without a hiccup.
Similar to errors found with slow internet, a crowded device can cause slow app progression or the inability to download content.
The solution to this is very simple though.
Remove or delete any content on your device you have no use for such as other irrelevant apps or downloads you aren't using.
This way, your phone space can open up and your ESPN app can run smoother.
None Of These Solutions Seem To Work So What Now?
Delete the app and redownload it.
Sometimes reintroducing a service to your device may be just what it needs to recalibrate the relationship between the app and your phone, tablet, computer, or smart TV.
Some issues may arise from a misunderstanding of your subscription plan.
Be sure to check the full details of your subscription to make sure you're getting all that you willingly paid for.
Sometimes, calling would be the best course of action.
Getting in contact with a professional will help you get all the info you need on how to enjoy your Sports content as soon as possible.