How to See the Oldest Messages on an iPhone (Without Scrolling)
This post may contain affiliate links. As an Amazon affiliate, I earn from qualifying purchases.
Navigating through old text conversations can be a real pain. Depending on the length of the conversation, you might have to scroll for several minutes just to find the first entry in a text thread. So, is there any easier way to get to the oldest messages in a chat thread on the iPhone?
Unfortunately, without third-party applications, you can't sort messages by date on an iPhone. However, you can sort through messages based on keywords or phrases using the direct search function. You can also tap the time at the top left of the screen to scroll more quickly.
If you're really determined for a faster method to sort through old messages, third-party apps may be able to help you out. Let's take a look at the various methods available to help you get the job done as seamlessly as possible.
How Do You Go Back to the First Message in an iPhone Chat?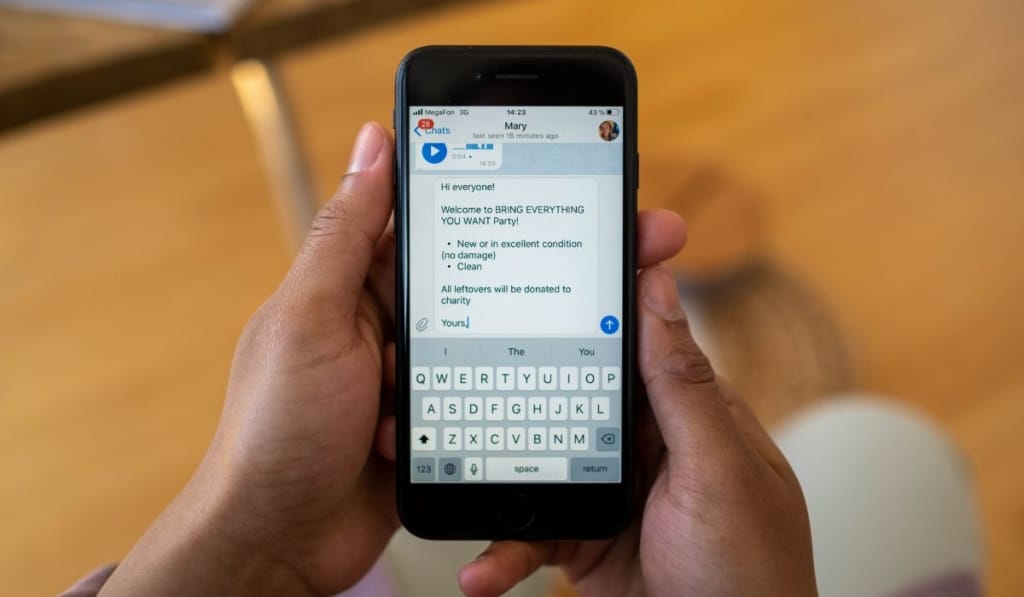 Finding the first message from a long text conversation can be a bit complicated, especially if you have months or years of messages to navigate through. Here are some of the options you have for navigating through a chat:
Scroll Normally
As you probably know, scrolling is the most intuitive way to find the first message of a text conversation on iPhone devices, especially if the conversation is relatively short. However, there are faster ways to locate a message if the thread is on the longer side.
To save some time, you can use the built-in faster navigation feature. Follow the steps below to start:
Launch the Messages software on your iPhone and select the message thread in question.

Tap once near the clock/time at the top of your Apple iPhone or iPad screen.

You'll notice a progress indicator as the messages scroll a few texts upwards at a time.

Continue clicking on the spot to quickly navigate through old messages until you find what you're looking for.
This faster built-in navigation feature can be used on every iOS app. Although this method still takes some time, but it's much easier than simply scrolling upward endlessly.
Use Direct Search
Another way you can find old messages is through the direct search function on the Messages app. Using the direct search can help you find messages faster than scrolling.
You can search for particular text messages in iMessage using the following steps:
Launch the Messages app on your iPhone.

From your list of chats, swipe downwards to open the search box. It should appear towards the top of the screen.

Type select keywords, phrases, phone numbers, or names in the search box. Pressing enter will show a list of messages that match your search query.
Remember that direct search only works if you remember specific keywords or messages from the conversation. You might have to resort to scrolling if you can't remember keywords or texts from the discussion in question.
How Can You See Text Messages From a Certain Date on Your iPhone?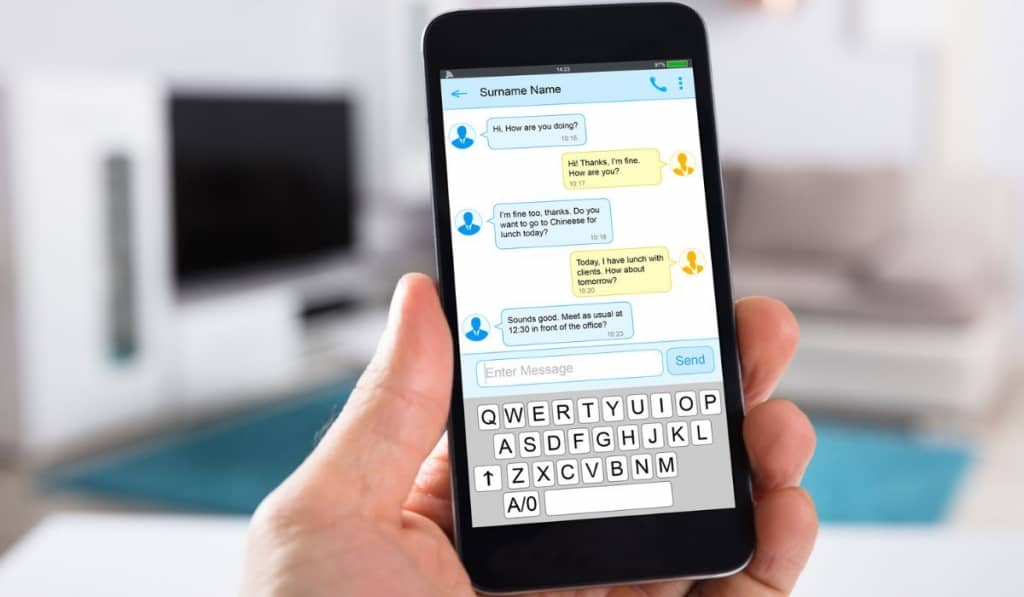 Finding old messages on your iPhone can be a daunting task — and you may be wondering if there's a way you can find messages based on the date. Unfortunately, there isn't a built-in feature that allows users to sort through old conversations based on date or time.
Thankfully, there are still workarounds you can utilize to resolve these issues:
Utilize Third-Party Features
Apple doesn't allow users to sort through messages based on date. You'll need to utilize a third-party app or jailbreak your device instead.
You can select from various data recovery apps to provide these functions. Some applications to consider are PhoneRescue, iMyFone D-Back, EaseUs Mobisaver, iTransfer, and more.
With these applications, you can sort and export text conversations on your iPhone using the date. You can also preview lost text messages and locate conversations you wish to recover.
Here are some steps to get you started:
Download and install a third-party data recovery app that you trust.

Launch the software on a separate computer and connect your iPhone to the computer.

Select 'Recover from Backup' and 'Select Message' to recover a list of prior and current text conversations.

You might come across entries of old conversations and attachments. Select 'Sort by Date' to sort messages by time frame. You can select a date you have in mind to view all conversation threads on that date.
Note: These are basic instructions, and the software you select might have different instructions or prompts.