A Guide To Pairing Your Fitbit To Your iPhone
Fitbits are an incredibly popular tracking device that monitors your activity as you go about your day or during a workout. To enable easy customization and use, you can also pair a Fitbit tracker with an iPhone. By syncing the two devices, you get several additional benefits, including the ability to monitor different health metrics, access workout videos, and track advanced goals.
To pair your Fitbit to your iPhone, you'll need to download the Fitbit app. Then, check that Bluetooth is enabled on your iPhone, and bring the devices close to each other. When you're ready, hit 'Set up a device' in the app to proceed.
Whether you're working with your first Fitbit device or you're upgrading from a previous generation Fitbit, you'll need to follow the same steps to pair your iPhone with the new watch. Let's take a closer look at how to proceed so that you can take advantage of all your Fitbit has to offer.
How To Connect a Fitbit to Your iPhone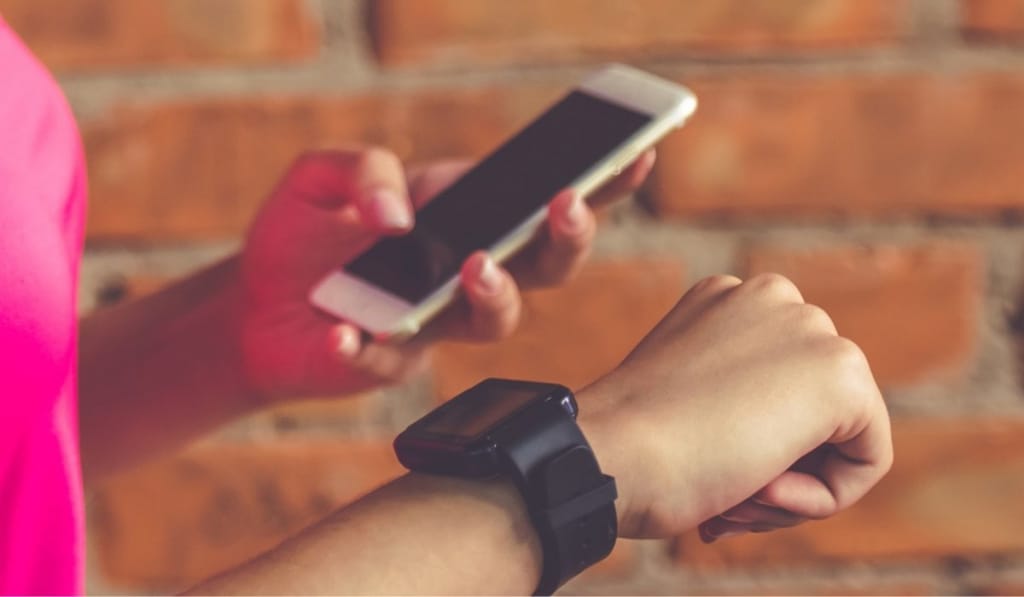 You can certainly sync your Fitbit with your iPhone, and doing so will give you easy access to a number of features, including sleep zone monitoring, health metrics, workout videos, and advanced goal tracking.
Once you pair the Fitbit (on Amazon) to your mobile phone, it will automatically sync with the online account and app as you go about your day. You'll also be able to see notifications from your phone on your Fitbit, which means you won't have to take your phone out of your pocket every time you get a message.
Before you pair your Fitbit (on Amazon) to your iPhone, you'll first need to download the Fitbit app. Then, you'll need to create a Fitbit account or sign in with your details if you've already got one.
Once you have these things in place, the watch and/or app should guide you through the process, but you'll need to pause and create an account first, if you haven't already, before you can set your device up.
How to Create an Account Through the Fitbit App
If this is your first Fitbit and you don't already have an account to use, start by downloading the Fitbit app from the Apple App Store.
Then, open the Fitbit app, and tap 'Join Fitbit.' You'll get on-screen instructions that will guide you to create an account and pair the Fitbit device to your phone. We'll get into the details of how to do that below. By pairing, you ensure the Fitbit device and your phone can communicate and sync data.
Note that when creating a Fitbit account, you'll be required to enter your height, birthdate, weight, and sex. These stats are important as they help in calculating your stride length, calorie burn, and basal metabolic rate.
How to Sync Your Fitbit to Your iPhone
Before you can proceed to pair your iPhone to your Fitbit, you'll need to enable Bluetooth on both devices. Try to make sure the devices are within 30 feet of one another. If the devices aren't close enough, they might not be able to form a proper connection.
To sync your Fitbit device to an iPhone, follow these steps:
Plug the Fitbit device into the charger.

Install the Fitbit app on your iPhone and log in. Select the profile on the top-left.

Hit 'Set up a Device.'

Select the Fitbit device you're syncing.

Use the on-screen instructions to set up the new device.
The syncing process requires some time and will remove older devices you linked to your profile. When completed, the synced device should be visible on your profile page.
What If Your Fitbit Won't Sync to Your Phone?
If you've done everything right so far, then it'll be frustrating if your iPhone doesn't find your FitBit, or you're experiencing the two devices still not talking to each other and not syncing. If you've recorded some activity on your watch (or it's recorded it automatically) and that data is simply not showing up on your phone no matter what you try, go ahead and try restarting both devices first.
If you had a workout going on your fitbit that you stopped formerly, or if you're after data it was meant to track in the background (Sleep, steps, etc.), then this type of unexpected reboot won't delete it.
But if you had started a workout specifically, like a run, and then you restart the watch, you might lose the info for that in-progress workout. In general, this is a safe thing to do when it comes to preserving your data though.
So, after you restart the watch and your phone, try again to get the data to sync. If it still doesn't, we're going to recommend the "nuclear" option: log out of and delete the Fitbit app, and re-download it and log in from scratch. If you still can't get data to sync this way, unfortunately it's time to turn your attention to Fitbit's help page to escalate the problem with them directly.
How to Use Your iPhone as a Fitbit Replacement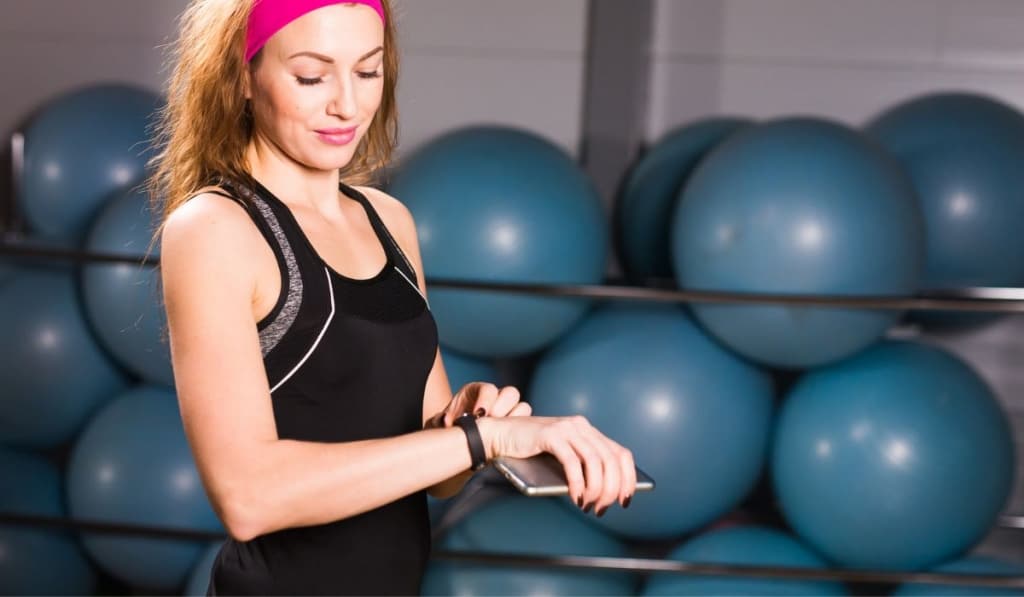 Your Fitbit does a great job tracking your activity, but what should you do if it runs out of battery and needs to charge? Luckily, you can use your iPhone to take over for your Fitbit while it's out of service, so that you can keep tracking steps and activity no matter what.
To do that, simply follow these steps:
In the Fitbit app, select your profile picture, which should appear at the top-left on your screen.

Choose 'Set Up a Device.'

Tap 'MobileTrack.'

Choose 'Set Up.'

Review and agree to the terms and conditions.
There you go! Now your iPhone will function as a backup tracker when you need it.