How to Find Your Roku PIN
This post may contain affiliate links. As an Amazon affiliate, I earn from qualifying purchases.
Security isn't a very big issue when it comes to a media streamer compared with other devices. However, using a PIN to lock down your Roku is recommended, especially for families with small children. Having a Roku PIN not only helps to ensure parental control but also regulates purchases on your Roku device. Here's how to find your Roku PIN.
You can find your Roku PIN by logging into your account on the Roku website and choosing one of the three options under "PIN preference." In case you forget your PIN, you can easily reset or change it completely to prevent accidental purchases by your family and friends.
There's no default PIN for your Roku. You'll need to set up a PIN yourself when you start using the device. Let's look at the steps involved in setting up a Roku PIN and how you can reset the PIN from Roku's official website in case you forget it. We'll also talk about whether it's possible to change your Roku PIN.
What is a Roku PIN?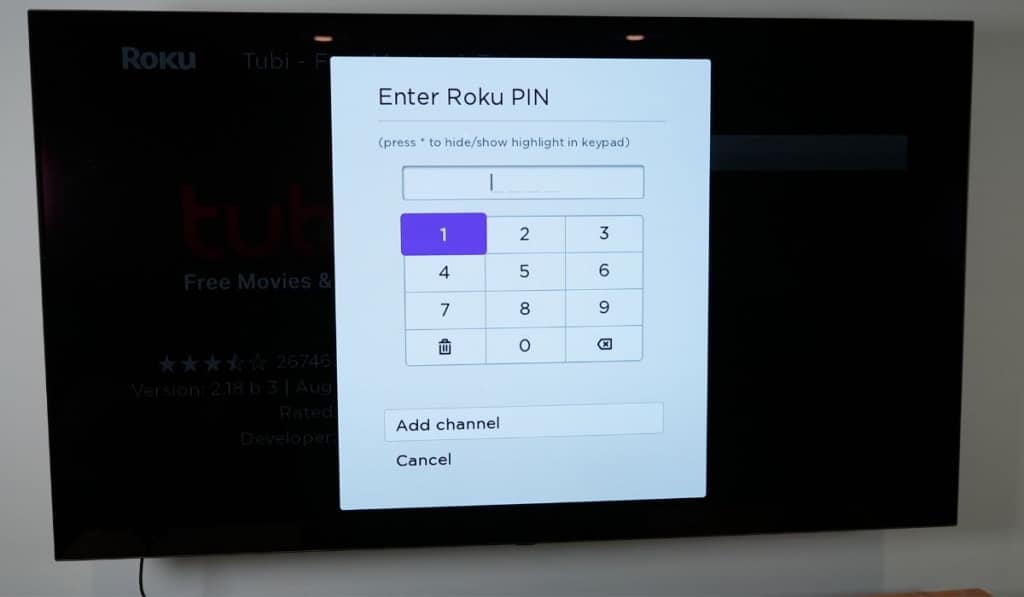 A Roku PIN is an added security feature that helps safeguard your account from unauthorized access to content or purchases on the platform. You can set up this four-digit PIN after signing up for an account on your preferred streaming service. 
Creating a Roku PIN is advantageous, especially in a family setting. Without a Roku PIN, you won't be able to exercise any parental control, which will leave your kid unprotected and free to watch all types of content.
Also, they'll be able to make purchases and subscribe to new services, either intentionally or accidentally, if you aren't watching.
Having a Roku PIN also comes in handy if you tend to lend your Roku device to family and friends. You can share your existing media library with them while preventing them from adding more movies, channels, or shows to your Roku account.
How Do I Find My Roku PIN?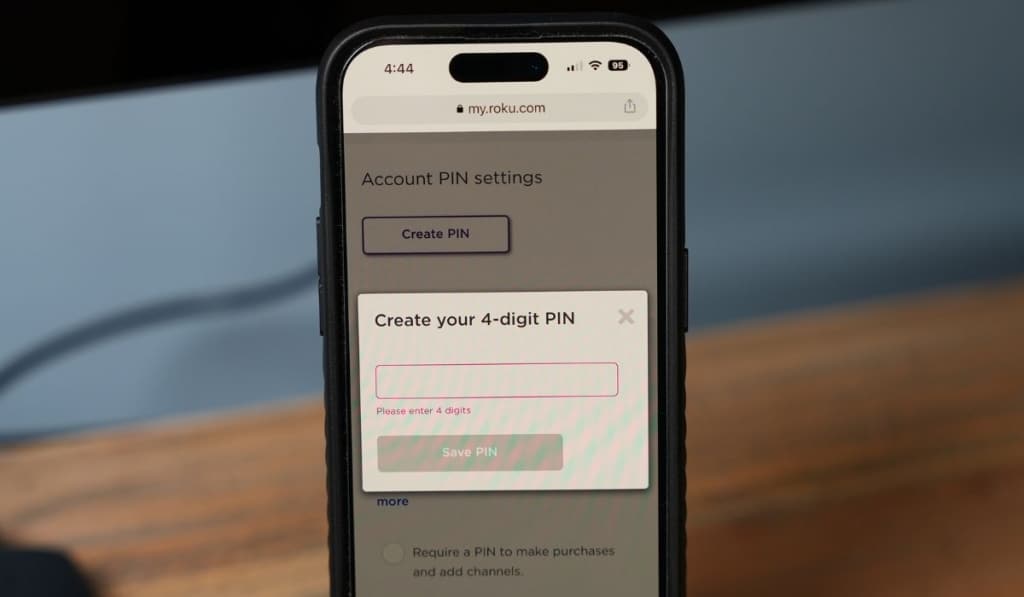 In order to find your Roku PIN, here's what you need to do:
Go to the official Roku website: my.roku.com.

Sign in to your Roku account by entering your ID and password.

Under the main menu, open the 'My Accounts' page.

Choose the 'Update' button under 'PIN Preference.'
You'll see three options that will restrict adding content and making purchases on your Roku account:
Option 1: Your Roku will always ask for a PIN whenever you add or purchase items from the Channel Store. This will give you exclusive rights to modify your Roku account content.

Option 2: With this option, you'll be required to enter a PIN every time you make a purchase. This is helpful if you don't mind your family and friends adding free Roku channels, as it only blocks premium content.

Option 3: This completely turn offs the Roku PIN requirement.
Under 'Create PIN,' enter your PIN twice. If there's any discrepancy in the two numbers, correct it and then try again. Then choose 'Save Changes.'
What to Do if You Forget Your Roku PIN
One of the hassles of adding a PIN to your Roku device is that you might forget it, especially if you use multiple devices that need passwords to unlock certain features.
However, if you've forgotten your Roku PIN, it's quite easy to change it.
You'll need to factory reset your player and set up an entirely new account by entering a new PIN, as all your previous changes and settings will be erased. With just a few steps, you can easily factory reset your player:
Go to the 'Settings' option by pressing your controller's 'Home Button'.

'Advanced System Setting' option will appear. Click on it, then select the factory reset alternative.

A code will appear on your screen once you tap on factory reset. Enter this code to start a factory reset on your player.
How to Change Your Roku PIN
If you're unable to access media content by using your current Roku PIN, or if your Roku PIN doesn't seem to work for some reason, you can easily change it by signing in to your Roku account and repeating the steps that you used to create your Roku PIN.
How to Set Parental Controls on Your Roku
There are several fantastic shows to watch on Roku. However, not all of them may not be age-appropriate for your kids. You can make use of the parental controls feature provided by the Roku PIN and restrict content according to the age of your children.
Keep in mind that this PIN can only be used to block content on the Roku channel.
To set up parental controls, you'll need to visit the Roku website and select one of the three options provided under 'PIN preference':
Little kids: By choosing this option, only content that's rated G, TV-Y, or TV-G can be streamed.

Young kids – Content that's rated PG, TV-Y7, and TV-PG can be streamed.

Teens – With this setting, content that's TV-14 and PG-13 can be streamed.
Content that's NC-17, TV-MA, or R-rated is automatically PIN-locked under all three settings.