How to Play Music from Phone to Car without AUX or Bluetooth App
Whether you are driving a modern car or an old car, playing music from your phone should be possible. This is because being stuck with the same playlist on your CD or cassette during a road trip could get pretty boring.
While using Bluetooth audio and auxiliary cords and ports are the main ways to do so, these are not the only ones. Sick of cords and looking for ways to increase Bluetooth range? In this article we highlight different methods of how to play music from phone to car without aux or bluetooth apps.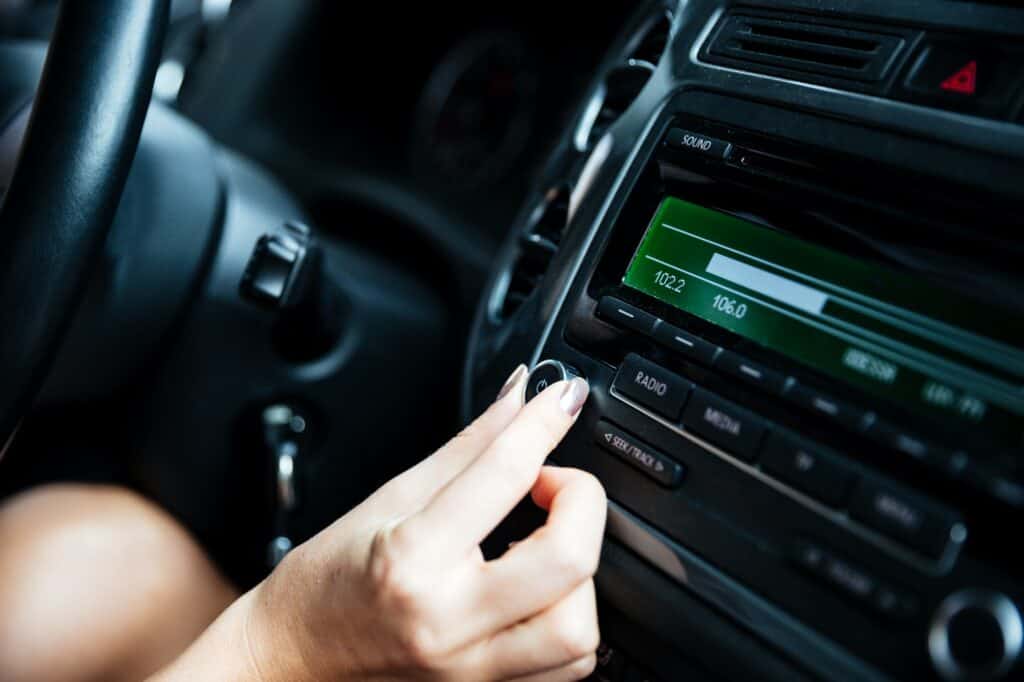 How to Play Music from Phone to Car without AUX or Bluetooth App
You can play your favorite music from phone to car without aux and Bluetooth by using an FM radio transmitter, cassette tape adapter, USB connection, sound routing apps, Apple CarPlay, and Android Auto. These methods offer varying sound quality and level convenience. Read on to find out.
Here are options for getting your car stereo system to play music from your iPhone or other device, even without a Bluetooth signal or AUX.
FM Radio Transmitter
Most contemporary car models have an FM radio and a cigarette lighter. This is the general option for drivers. It is also comparatively cheap and easy to configure. You can get this done by the help of an FM transmitter.
First, connect the FM transmitter to the cigarette lighter port to provide the transmitter with a power source. Switch the audio system on and select the FM mode. Choose an FM radio frequency that is not used by radio stations in your locality, then match the frequency you had selected with your FM transmitter.
On your smartphone, go to Bluetooth and pair your phone with the transmitter. Once done, you can now play your music.
Audio quality largely relies on the adapter quality as it is commonly influenced by interference. Other factors that will affect audio quality are the number of FM stations within your location as well as the model of your phone.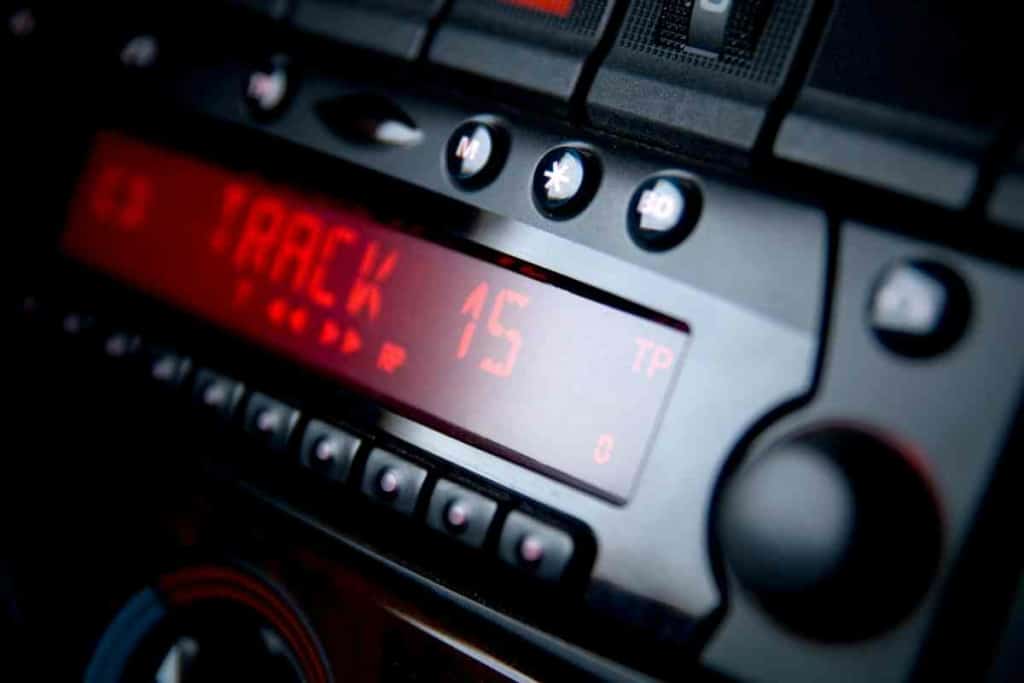 Cassette Tape Adapter
If your car's audio system has a cassette tape player, you can connect your phone to the system by the help of a cassette tape adapter.
Connect the cassette tape adapter audio cable to the phone's headphone slot. Put the adapter into the cassette slot. On the audio system, browse the menu and locate the "tape" mode and press play. The music will start playing, and you can adjust the volume to your preference.
The cassette adapter option is efficient if you can't use the cigarette lighter, the power port has malfunctioned, or the FM transmitter has poor signal.
USB connection
Many modern car models feature a USB port, which can be used as a data connection port or a charging outlet. For this method, all you need is a compatible USB cable, which you can easily access.
To use USB connection, locate the USB port of the car audio system. Depending on your car model, the port could be at the audio system head unit, dashboard, center compartment, center armrest, or glove compartment.
Plug one end of the USB cable to the port and the other to your phone. Once your phone establishes the connection, you will be prompted to proceed with the other steps to allow the audio system to access the music in your phone.
In some cars, the audio system can mirror your phone's screen onto its screen, and you can control all the actions there. USB connection is one of the best options to play music from phone to car as it offers good sound quality and reliable connection.
Moreover, your phone stays charged, and you can take your calls hands-free when driving.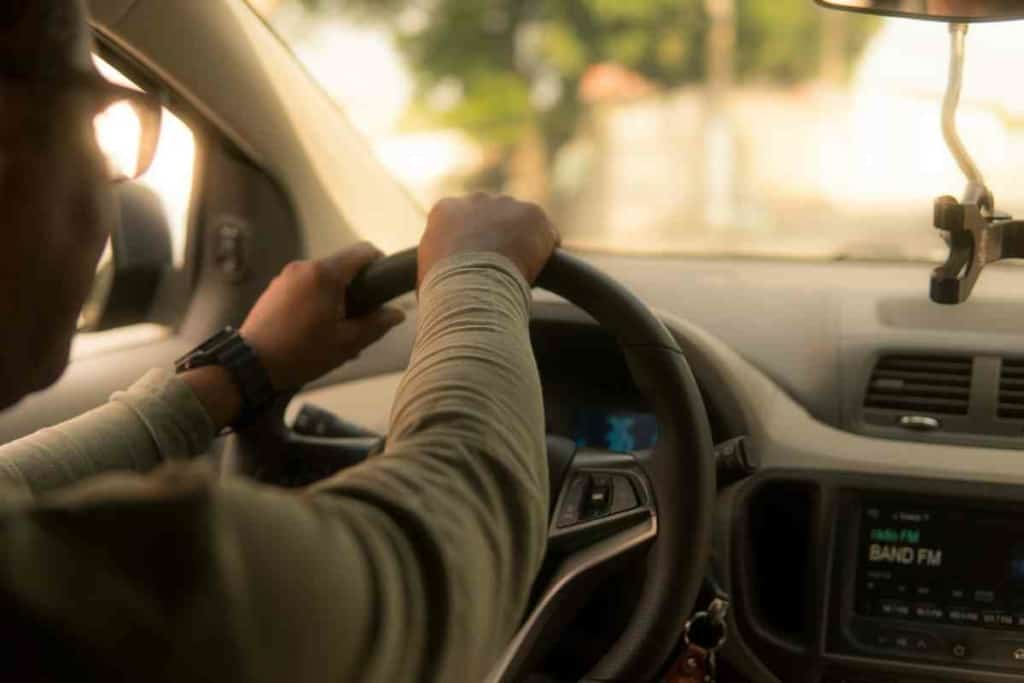 Sound Routing App
Old model cars have hands-free Bluetooth calling, but do not allow users to play music. Cars such as BMW, Chevy, Ford, Honda, Lexus, Mercedes-Benz, and Toyota feature this hands-free calling.
A workaround for this feature is to use a sound routing app that tricks the hand-free Bluetooth to think you are making a call. This method is cost effective and does not need an FM Bluetooth Adapter.
To do this, pair your phone with your car to make a hands-free call. Make a call to ensure that the call goes through. Next, download and install a sound routing app such as the Mono Bluetooth Router to route music through the hands-free calling system. Switch on the sound routing app and open the app that you want to play music from.
The sound quality will be mono (one signal channel) and not stereo. Car models manufactured between the years 2000 to 2013 can apply this method.
Apple CarPlay and Android Auto
Many car models nowadays feature Apple CarPlay and Android Auto apps. These two apps allow drivers to link their phones to the head unit of the car. This way, you can play music from your phone, display your phone screen, view navigation maps, and even send messages.
You can also integrate your voice via Siri and Google Assistant into your car's audio system. For cars that don't allow this, you can use Android Auto by linking it to your phone using a USB cable. Apple phones do not allow this feature currently.
For old cars that have no aux input, you can buy the following gadgets to allow you to listen to music from your phone: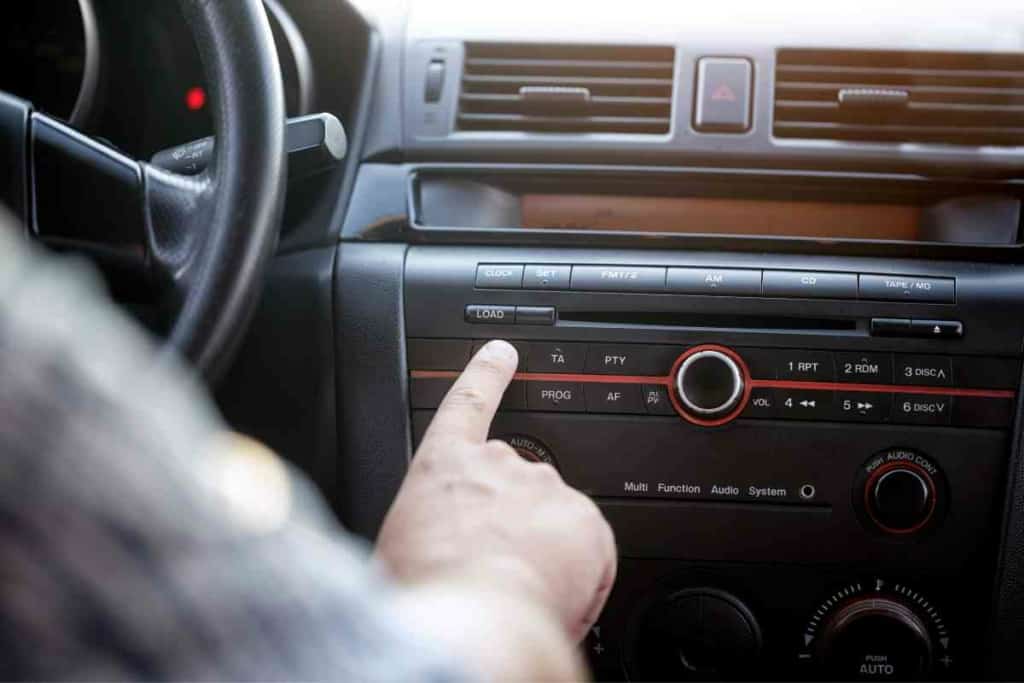 Audio Cassette Adapter
This is a cassette with an attached cord and headphone jack. It is a cheap and simple way to play music from your smartphone. A shortcoming for this gadget is the sound quality, which could range from good to poor. Luckily, there are brands that offer quality adapters that can enhance your experience, so watch out for products with good reviews.
New Deck
While you can't toss out your old car just because it doesn't have modern options to play music, you can definitely upgrade your infotainment system big time. There are several aftermarket car infotainment systems that offer different levels of technological advancement. Therefore, you can get a deck with an aux jack, Bluetooth CD player, and USB port. But just so you know, the more features a deck offers the pricier it is.
FM Transmitter
This is another add-on gadget that lets you play music via your phone. It is plugged into the cigarette lighter socket and connects your smartphone via Bluetooth or an aux cord. The transmitter displays your phone's content over a short FM frequency that you will use to tune your car's radio.
The sound quality from the transmitter is quite good, but may require you to adjust during use. In a big city, using an FM transmitter will be trickier to find an uninterrupted FM signal, which could affect the sound quality. However, on road trips, you may find signal along the way where there is less distractions.
Conclusion
When playing music from the above methods, you will realize that the sound quality differs from one channel to the other. These methods also have varying levels of convenience. USB input offers the best sound quality while the cassette adapter and FM transmitter deliver the least sound quality.
Other factors like the car speaker's quality, phone's audio quality, noisy drive, and noisy outdoor environment all affect the sound quality you receive. For better results, you can try out each method to determine which best suits your audio needs, budget, and car model. We hope that you have learnt how to play music from your phone to your car stereo.
Related Content You May Find Interesting
Wondering about ways to make your phone, car, and other gadgets communicate? Here are some more articles that may be of interest to you.