How To View Blink Camera On Echo Show [It's Easier Than You Think!]
This post may contain affiliate links. As an Amazon affiliate, I earn from qualifying purchases.
Blink cameras are some of the most versatile and affordable home security cameras available today.
They are low data consumption, low power consumption, and only come on exactly when needed.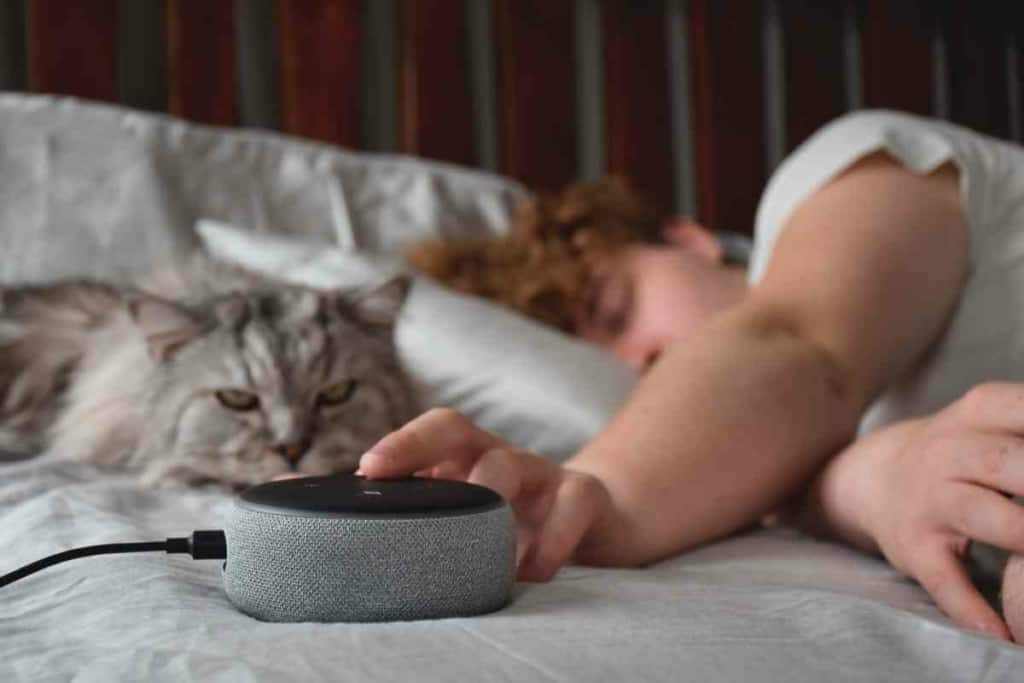 How do you view the Blink Camera on Echo Show?
They are an Amazon device, so they can even be used on Echo Show, creating a small, compact security system that you can take anywhere. You can sync your Blink cameras with your Echo Show speaker from the Alexa app. This will give you full voice command over the camera and more
Continue reading to learn more about Blink, the Echo Show, and other Alexa-compatible devices.
You might even discover a few tips to get your Blink camera working flawlessly. 
Syncing Your Blink Camera to Echo Show
Blink cameras can be easily paired with the Echo Show and other Alexa devices.
First, go to your Alexa app on your smartphone or tablet.
Next, click the "Devices" tab at the bottom.
If you haven't activated your Blink camera yet, you'll have to do that now.
Do this by selecting the + icon to add a device and select Blink.
Follow these on-screen prompts to the end.
Now, you'll have to enable Blink SmartHome. Search for "Blink SmartHome" in the Alexa app and enable the skill.
You'll have to enter your Blink login credentials to continue.
You can now add the Blink cameras to your SmartHome system.
The last thing you need to do is give them a name for Alexa to recognize.
This is required in order to use voice commands with your Echo Show.
These simple steps will allow you to seamlessly implement your Blink cameras with the rest of your Alexa products, even your Echo Show.
In order to view the camera, simply say the command, "Alexa show me [insert name of camera.]"
Troubleshooting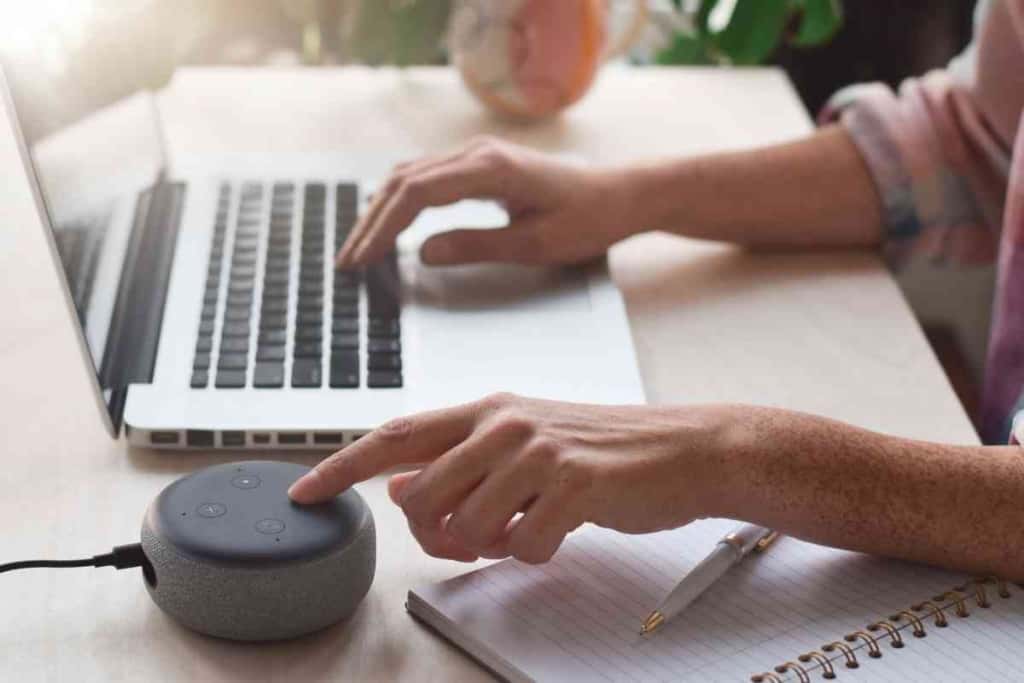 If you're having trouble viewing your Blink camera on your Echo Show, it is likely due to internet issues.
One of a few things might be happening.
If you can view your archived clips recorded by your Blink camera but can't view live feed, your internet is likely too slow for Blink.
Blink's official system requirements include at least 2Mbps upload speed.
This allows the camera to seamlessly upload the live feed to the cloud and streamed to other devices.
If you can't view archived footage or view the live feed, it's likely because your Blink camera, Sync Module, or router are too far apart.
Make sure your Sync Module is relatively close to your router.
It's best to have it in the same room.
On the other hand, the Blink camera needs to be within 100 feet of the Sync Module.
If any of these devices are out of range, you won't have full functionality.
Some issues can be solved simply by resetting all your devices.
Unplug your router and plug it back in, reset your Sync Module, and reset your Blink camera.
If this doesn't fix your lack of video, it's likely an internet problem.
You can find the reset button on the base of the camera, usually under the battery cover.
Use something small to hold down the small button, like a paperclip, for at least ten seconds.
This hard resets the device, meaning you'll have to resync it with your Sync Module and reconnect it to Wi-Fi.
Another problem might be the type of batteries.
The Blink camera requires AA 1.5 volt Lithium batteries to function at full strength.
Lower quality alkaline or rechargeable batteries won't deliver enough power for the camera to function.
What is Blink?
Blink is an Amazon product. It's a home security camera that only turns on when required.
It has motion capture functionality and records five-second clips at a time.
This makes it a low data consumption option for people who are worried about bandwidth limitations.
It's also great for people that don't want to wade through endless hours of footage to see something important. Blink cameras only record important moments thanks to its motion capture capabilities.
What is the Echo Show?
The Echo Show is also an Amazon product.
It's a smart speaker with a small 7-inch screen.
It can work as a central hub for all Alexa functionality, controlling your other devices and providing general voice assistant capabilities.
It can serve as an alarm clock, video conferencing device, and much more.
It was originally released in 2017, and new generations have been released nearly every year since then.
It has better sound than the standard Echo speaker, and it makes a great option for those looking to create a SmartHome, even if its just used as an alarm clock or video conference device.
Other Devices for Blink Cameras
In addition to the Echo Show being compatible with Blink cameras, several other devices come with native support for Blink.
The Echo Tap, the original Echo, Blink Foodlights, the Echo Dot, the Echo Studio, the Echo Spot, and even Kindle Fire Tablets all have native support for Blink.
It's entirely possible to create an entire SmartHome with your Blink cameras and Echo devices.
You could potentially receive motion alerts in every room of your home thanks to the synergy that Alexa brings.
You can even stream the live feed directly to your TV with an Amazon Fire Stick.
Can I Use Blink Without Wi-Fi?
No, Blink cameras require Wi-Fi to function. They don't have onboard storage.
Instead, they directly upload their captured footage to the cloud where it can be viewed from your smartphone or Alexa compatible device.
Without Wi-Fi, the camera will not upload anything, and you won't be able to view the live feed.
Phone hotspots are an option for people that don't have any real internet provider options
Blink cameras use less data than other home security cameras because they aren't transmitting a constant feed; they are only recording five-second videos.
Each only transmits about 750 KBs of data. You can even turn up the sensitivity on the camera to stop the wind and small animals from triggering a recording.
It's entirely possible to utilize Blink cameras perfectly with just the hotspot data on your phone.
However, the live feed may not be available if your connection is too slow.
It isn't recommended to use satellite internet with Blink.
Satellite internet has higher latency than other forms of video and it could create playback errors with the system.
In addition, satellite internet's bandwidth limits are extremely low, often only allowing five-to-ten GBs of monthly data.
If satellite internet is your only option, then it might be best to consider getting a home security system that doesn't require internet at all.