Do Blink Cameras Work With Google Home?
This post may contain affiliate links. As an Amazon affiliate, I earn from qualifying purchases.
Technology is being implemented into almost everything we own, and we are even able to sync most of our devices together, making them work in tandem.
This is no truer than with cell phones and security cameras. We're now able to view live feeds of our cameras and even see all of our recorded videos from our phones. 
Do Blink Cameras Work With Google Home?
Google Home and the Blink Mini are not compatible straight out of the box. Amazon intends for you to use its apps as their central hub for Blink. There are some workarounds, but it might mean you'll have to switch to a new app completely – one that is capable of controlling all your devices. 
Despite not being natively supported, it's easy to get your Blink camera and Google Home working together.
Continue reading to learn how to pair your Blink security system with Google Home and have every device in your home working together from a single app.
You may even find some home security cameras that work more seamlessly with Google Home.
Does Blink Mini Work With Google Home
SmartThings
SmartThings is one of the most innovative apps out right now.
It was created by Samsung, and it's designed to work with a large variety of different devices.
Its already gigantic library of supported apps and products is still growing.
Both Blink cameras and Google Home devices can be controlled with SmartThings.
While you can't use Blink cameras and Google Home devices together, with SmartThings, you can control them from the comfort of a single app.
You can even use Google Home and Amazon Alexa at the same time.
You'll first need to purchase a SmartThing Smart Home Hub.
This is actually what will be controlled with your app.
You can also use SmartThings alongside IFTTT to give your Blink cameras automatic on and off.
IFTTT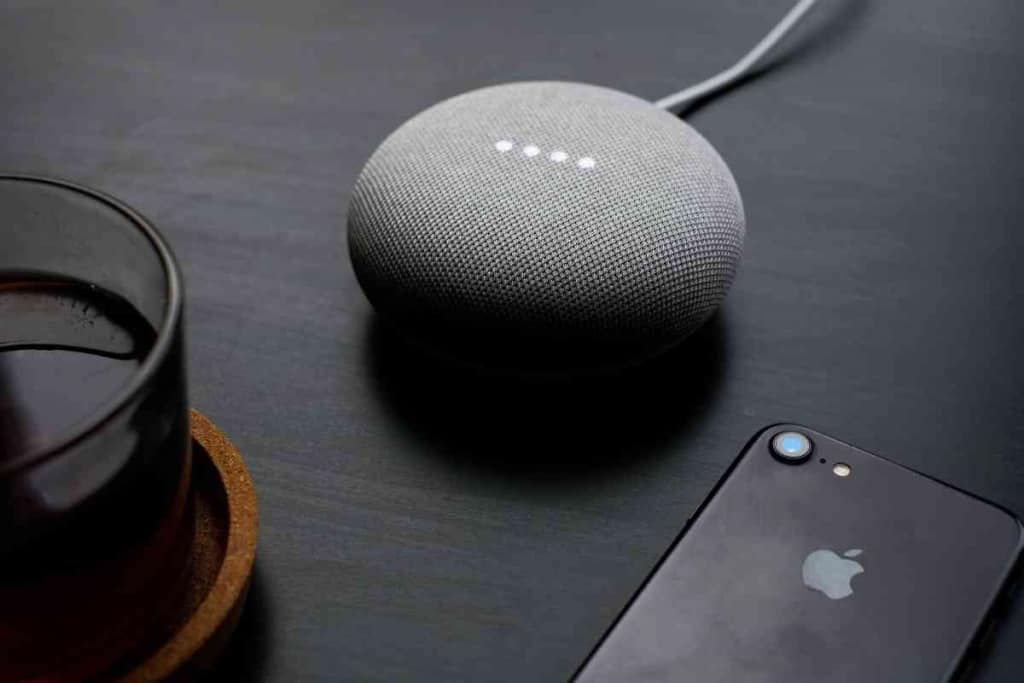 IFTTT is an automation tool that is compatible with over 700 different apps and products.
Users can create Applets, an automatic programming, that expands on what other apps are already capable of.
Simply put, it allows devices from different ecosystems to sync up and communicate.
SmartThings allows you to conveniently control all of your devices from a single app, and IFTTT gives your Blink cameras the same automation that you might find on other cameras and smart systems.
This is as close as you'll get to integrating your Google Home and Blink devices.
The process is a little complicated, and many may think it's more trouble than it's worth.
Blink cameras are great when used exclusively in their own ecosystem, but there are better options if you want to use a camera with Google Home.
What Cameras Work With Google Home
The good news is that there are plenty of cameras that work great with Google Home.
You'll find quite a few cameras below that work flawlessly with Google Home straight out of the box below.
These cameras don't require using additional apps or running complicated automation.
Arlo has a wide variety of cameras that work with Google Home.
They also make doorbells and blood lights, and most of their products are compatible with Google Home.
Arlo might be exactly which company you're looking for if you're intending on outfitting your entire home with smart technology.
The Arlo Ultra 2, the Arlo Pro 3, the Arlo Video Doorbell, and the Arlo Essentials Video Doorbell are just some of the products confirmed to work with Google Home.
Another option is to outfit your entire home with Nest Cams.
Nest Cam makes a wired indoor model, a wireless, battery powered outdoor model, and a flood light that are all Google Home compatible. The floodlight even has a camera built in too.
Not only are Nest Cams some of the best available today, but they are also among the best looking.
A cheaper alternative is Wyze Cam.
They don't have the 4k capabilities that the more expensive Nest Cams and Arlo cameras have, but they are much cheaper.
They aren't terrible to look at either.
They even make a controllable, motion tracking model that allows the user to remotely control the camera's pan.
The Eufy Solo C24 is another option for homeowners on a budget.
It has a 1440p camera and includes motion detection and local storage capabilities.
It costs a subscription to upload your recordings to the cloud, but you can opt out of the subscription all together if you buy an SD card.
Other Useful Google Home Products
Everything from speakers to security devices to thermostats can be integrated into Google Home. Below are a few of the best Google Home products to consider purchasing.
The Google Nest Hub attempts to take the standard alarm clock and revolutionize it.
It comes with a 1024×600 pixel display and measures 7 x 4.7 x 2.7 inches.
It has a radar sensing chip that tracks your sleep patterns and alerts you about how well you're sleeping.
One of the most innovative features is air gestures.
These allow you to navigate YouTube and snooze alarms simply by moving your hands in front of the device.
Smart plugs are underrated when it comes to home security.
Connected to a lamp, they allow you to manually control your lights when away.
Imagine getting a motion alert from your outside camera and being able to instantly turn a few lights on in the house to deter unwanted visitors.
The Wemo WiFi Smart Plug is an excellent value.
It lacks some features, like energy monitoring, but makes up for it with its low price tag.
Robot vacuums are another popular smart item.
The Roborock S4 Max streamlines these products with its easy to setup floor mapping.
It's also a great price.
It costs less than half of what the latest Roomba costs and has the same cleaning ability.
In addition, you can set it to clean at specific times, set it to focus on individual areas, and manually control it.
The Orbit B-hyve makes setting up an automatic water system cheaper than ever.
It works flawlessly with Google Assistant and has lots of customization options.
It's also possible to change the type of facet spray and watering schedule on the fly.