Does Blink Work With Ring? (Solved)
This post may contain affiliate links. As an Amazon affiliate, I earn from qualifying purchases.
Blink and Ring offer a wide range of devices for smart home security. Blink specializes in providing good-quality cameras for home monitoring. At the same time, Ring focuses on multiple security aspects, including video doorbells, Ring Alarm, outdoor and indoor security cameras, and smart light-equipped cameras.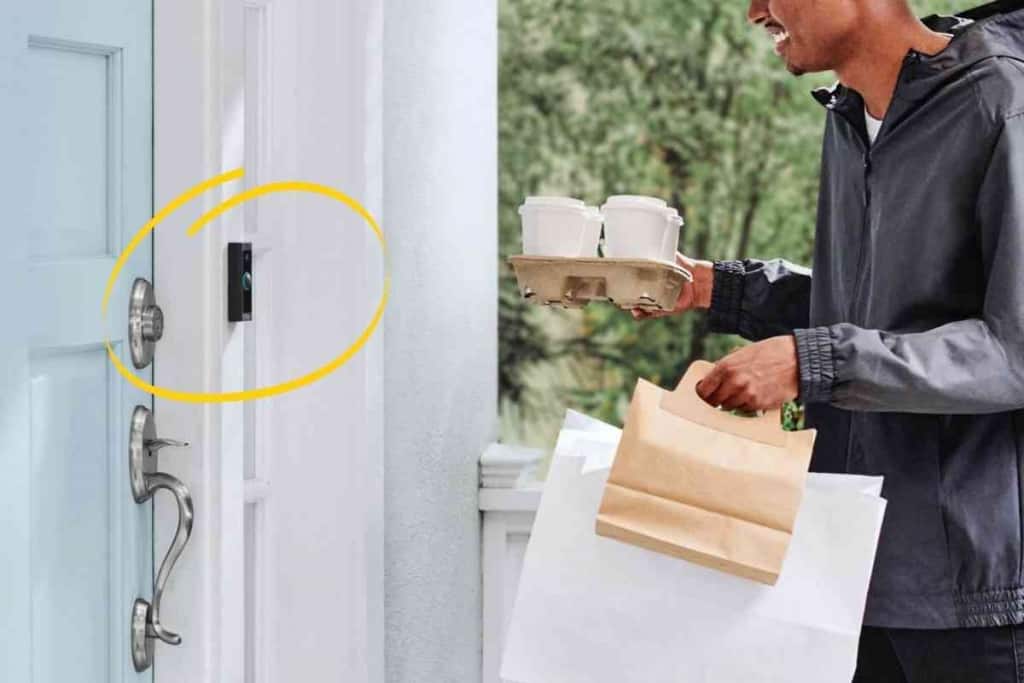 While you are researching Blink Cameras, be sure to bookmark the Blink category page and these other popular articles for future reading: Why Is There A Delay On My Blink Camera?, Will Blink Cameras Work With A Hotspot?, and Blink Camera Accessories: Top Picks
Does Blink Work With Ring?
Blink devices cannot work with Ring devices. However, you can use the Alexa application to connect these gadgets. All you need to do is create an Alexa routine on your app and link the devices. Through the routine, you can use the Blink camera to detect motion and send a notification to your Ring Doorbell to start recording.
In this article, we will help you understand how you can make Ring and Blink appliances work together, how to create a routine on Alexa, and whether these appliances can work with Google Home.
We will also compare these appliances against each other.
How To Make Blink And Ring Work Together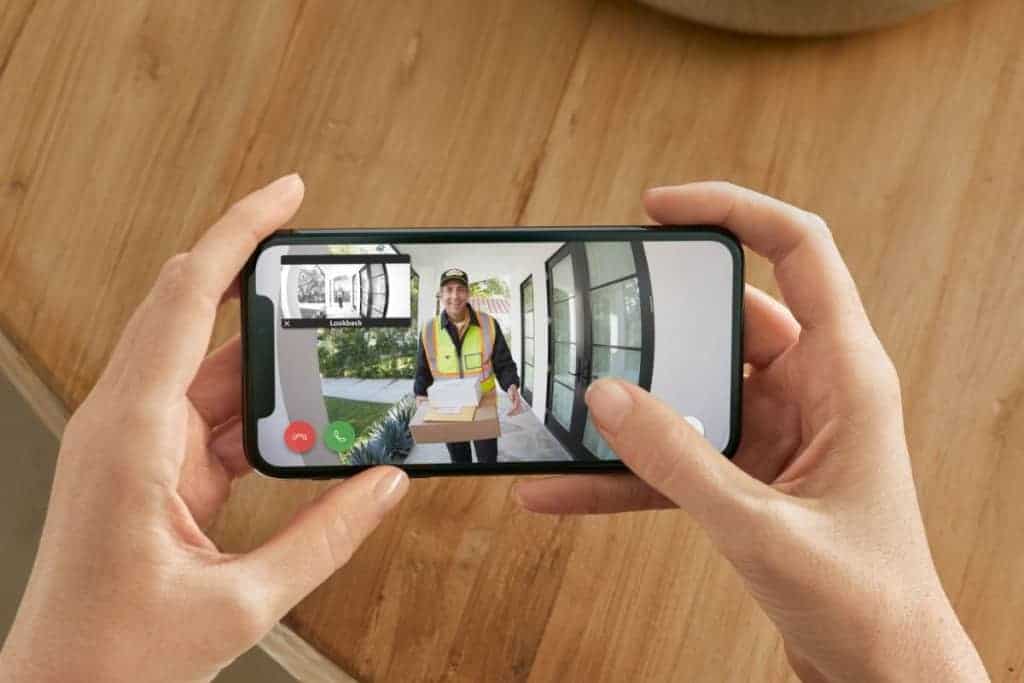 Amazon is the parent company for Ring and Blink. Both of these technology firms have varying product portfolios.
Each of their gadgets has different features and prices. Blink stands out for its affordable cameras, while most people know Ring for its video doorbells. 
Although products from these companies cannot connect on their own, technology has introduced ways to integrate different devices to increase efficiency.
You will require an Amazon account and an Alexa application to conduct this process.
To connect your Ring and Blink appliances with Alexa, follow the below steps. 
Follow these steps to connect Alexa to your Blink system:
Open the Blink app
Select "Account" at the bottom of the menu bar
Click "Link to Alexa" towards the bottom of the account menu
Click "Open Alexa"
Give permission by clicking "ENABLE TO USE" at the top
Enter your Blink account information and click "Sign-in"
Your Blink camera is now set up for Alexa
Follow these steps to connect your Ring device to Alexa:
Go to the Alexa application
Click "More" on the lower right corner
Go to "Skills & Games"
Look for a "Ring SmartHome" skill for Ring devices and "Blink SmartHome" for Blink devices
Proceed to "Enable to Use"
Use your email address to log into your Ring or Blink account
Create a code to help you control your Ring or Blink devices with your voice. This code usually has four digits
Click "Sign in" then "Close"
Proceed to "Discover Devices" to link your Ring or Blink appliances with your Alexa account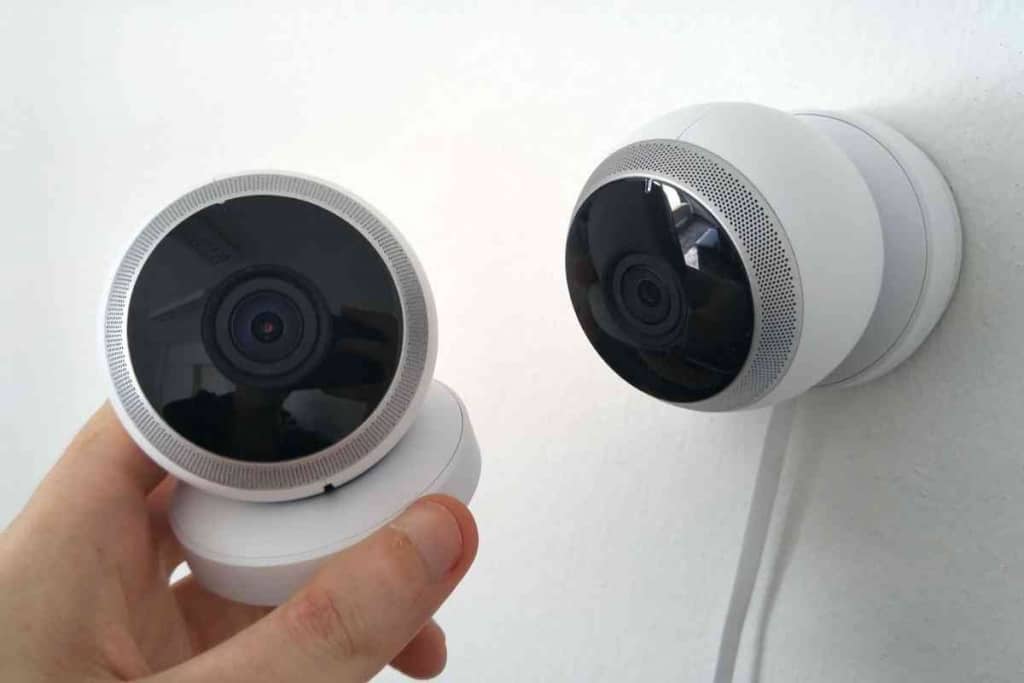 Creating a Routine On Alexa
An Alexa routine helps to link your Ring and Blink devices. Here is how to create a routine:
Go to your Alexa application
Open the menu
Navigate to "Routine"
Tap the + sign on the top right corner
Name the routine that you would like to create
Under the "When this happens" section, click on the + sign to add the scenarios that you would like to prompt your routine to initiate
Click "Smart Home" and add the Blink camera you want to use in the routine
Add your preferred actions when the routine is initiated. You can add as many actions as you wish.
Proceed to save to add a Routine successfully.
Alexa's routines help you to maximize the use of Blink and Ring appliances.
For instance, you can set a routine that works so that every time your outdoor Blink camera detects movement in your compound, your outdoor Ring lighting turns on.
The movement should also trigger outdoor Ring cameras.
Comparing Blink And Ring
Sometimes, you may require one of these home security devices rather than combining both of them.
A detailed comparison will come in handy in such a situation to help you make an informed decision.
Blink offers easy-to-use and affordable cameras for home use.
Their cameras include an indoor wireless camera, an outdoor wireless camera, and an indoor plug-in camera.
On the other hand, Ring has a vast product portfolio that ranges from video doorbells and security cameras to trackers.
The company sells an indoor camera, a stickup camera that can be used for indoor and outdoor purposes, a floodlight camera, and a spotlight camera with lights.
The spotlight camera is best for the outdoors.
Ring products have a higher price range compared to those for Blink.
Similarities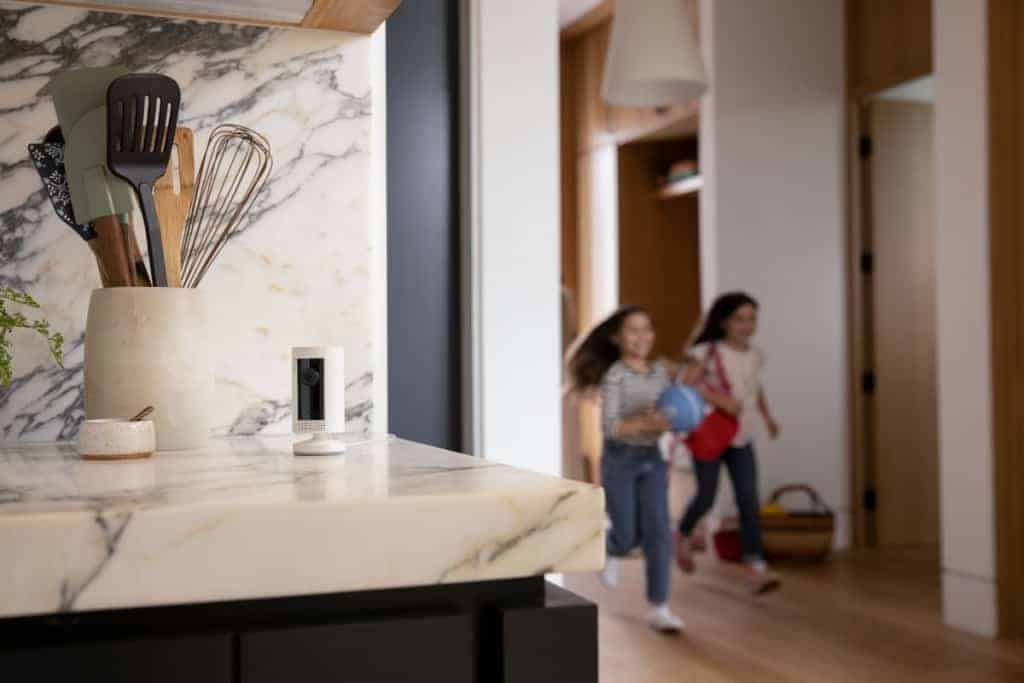 Ring and Blink have developed smartphone apps for their outdoor and indoor cameras.
The smartphone apps allow you to get alerts, view events, and access footage from your cameras.
The companies also make their cameras in a DIY-friendly way, giving users an option to install the cameras without help from a professional.
You can get extra benefits from these companies when you subscribe to their plans.
Basic plans for these companies can be as little as $3 monthly.
Also, they do not require any long-term or permanent commitments; hence you can terminate your subscription any time you want.
Blink and Ring cameras' 1080p HD resolution record clear images and high-quality videos.
Clear photos and videos are vital when revisiting recorded footage.
The cameras also allow two-way talk, an essential feature when communicating with visitors at the front door.
These cameras have night vision capabilities; therefore, you can monitor your home even in the dark.
Differences
Ring offers all-around protection, while Blink only has a few cameras to choose from.
Ring cameras can cover a field of vision of 160 degrees, while those for Blink have a 110-degree field of vision.
This large field of vision from Ring cameras captures a larger area, reinforcing home security.
Ring also has a Ring Alarm security system that contains motion sensors, window/door sensors, and a Z-Wave hub with a built-in siren. Blink has not developed such a system yet.
Ring also offers full-time monitoring and contacts the police if there is a break-in on your property.
On the other hand, Blink does not offer professional monitoring.
Can Blink and Ring Work With Google Home?
Ring appliances work partially with Google Home.
Google Home Assistant aids you in controlling your Ring light systems and cameras using voice commands.
The two systems lack complete interoperability, meaning some features may not work together.
For instance, you can link your Ring cameras with Google Home, and the cameras will detect motion and doorbells, but Google Home will fail to alert you when there is someone on the door.
Also, the Google Home console cannot allow you to view your Ring security cameras.
Google Home, together with Google Assistant, is not compatible with Blink cameras.
The reason why Blink does not connect with Google Home is that the company is owned by Amazon.
Blink designed their cameras to work with Amazon's voice assistant; hence, they lack native integration to work with Google Home.
For this reason, Blink cameras cannot connect with Google's home technology because Google is Amazon's competitor in the smart home sector.
In addition, Google produces their own cameras called Nest.
However, there are options you can explore to link Google Home with Blink.
You can use the online service If This Then That (IFTTT) to automate your cameras.
The service allows you to set triggers and how you want your cameras to react to the triggers. You can try that here.