Why Find My iPhone Isn't Finding Your AirPods (And How To Fix It)
Once you've successfully paired your AirPods to your iPhone, they should show up in Apple's Find My app. The Find My app can be a true life saver if you've misplaced the buds. But sometimes the app can't seem to locate your missing AirPods. If that happens, what can you do?
Your AirPods might not show up in the Find My app because they're not paired with your phone, their battery has run out, or they're not updated to latest software. Restarting and/or updating your iPhone may fix the issue, but it's possible your AirPods are simply too far away.
AirPods don't have their own network connectivity, so finding them depends a lot on your iPhone and whether the devices are properly paired. Let's take a look at what that means and how to properly use the Find My app to locate your missing earbuds.
Why Isn't Find My iPhone Finding My AirPods?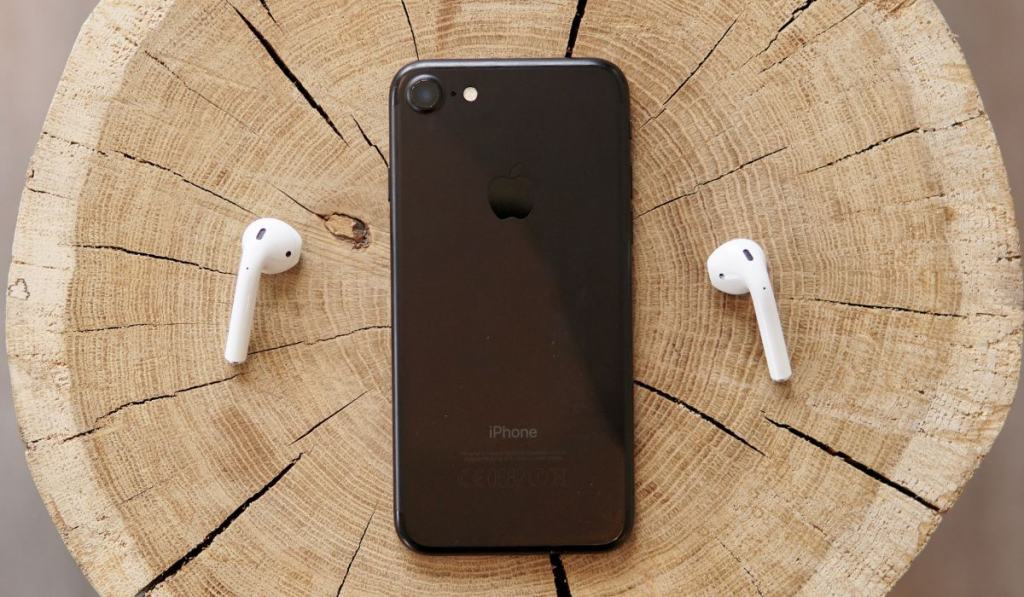 Before we dive deeper, let's wrap our heads around the technical limitations of using the Find My service to locate your AirPods (on Amazon). Unlike your Apple Watch or AirTags, tracking down your wireless earbuds isn't always easy.
Here are some of the most likely reasons why Find My can't find your AirPods:
The 1st- and 2nd-Generation AirPods only relay their location if they're actively connected to your iPhone. If not, you can only see their last location.
AirPods 3, AirPods Pro, and AirPods Max will transmit their current location using any nearby iPhone, iPad, or Mac only if they're running the latest firmware version.
If you haven't connected your AirPods to an Apple device for more than 24 hours, Find My will only display them as "Offline," or it will simply say "No Location Found."
AirPods can't relay their location if they've run out of battery power. This will also make the Find My service show them as "Offline" or "No Location History."
Restart Your iPhone
Whenever you run into a problem with your iPhone, it's always a good idea to try a reset for starters. This clears unnecessary cache, bugs, and other temporary software glitches, giving you a smooth experience running apps like Find My.
The steps for restarting your iPhone are pretty simple but vary according to the different models. Here's how to restart your iPhone:
Restarting iPhone X, XR, XS, 11, 12, and 13
Follow these steps to restart your iPhone using the Side and volume buttons:
Press and hold the Side button on the right and any volume buttons on the left. Release them when the power off screen pops up.

Turn off your iPhone by carefully dragging the 'power off' slider to the right.

Wait for at least 30 seconds for the phone to reboot.

Press the Side button and release it when the Apple logo appears on the startup screen. Your iPhone will turn on shortly.
You can now key in your passcode to unlock your iPhone and get to the Home Screen.
Restarting iPhone 6, 6S, 6S Plus, 7, 8, and SE (2nd Generation)
These steps work for iPhones that have a home button:
Press and hold the Side button until the power off screen appears.

Carefully drag the 'power off' slider to the right.

Wait for at least 30 seconds as the screen goes blank.

Press and hold the Side button again until the Apple startup logo pops up on the screen.
If the Buttons Are Damaged or Not Working
If for some reason your iPhone buttons are stuck or unresponsive, you can restart your iPhone by activating AssistiveTouch. Moreover, if you're unable to press and hold the buttons, you can still restart your iPhone as follows:
Navigate to Settings > General, then tap 'Accessibility.'

Scroll down to 'AssistiveTouch' and turn it on.

Drag the virtual Home button to wherever you want it.

Tap the virtual Home button, then select 'Device.'

Tap the 'More' option, and select 'Restart.'

Confirm your choice when the prompt pops up.
How to Unpair and Re-Pair Your AirPods
If you still can't locate your AirPods by applying the fixes above, it's a good time to unpair your AirPods and pair them once more.
In this case, let's assume you're having trouble linking the AirPods to the Find My app, but you have them with you. Follow these steps:
Put the AirPods in their charging case.

Navigate to your iPhone's settings and tap 'Bluetooth.'

Tap the ⓘ icon next to your AirPods, then select 'Forget This Device.'

Next, restart your iPhone using any of the steps described above.
Reconnecting the AirPods to your iPhone will now be simple and quick, thanks to the high-performance H1 chip.
Open the AirPods case, bring the AirPods close to your phone, then hit 'Connect' when you see a dialog box on your screen. You don't have to get into lots of configuration steps.
But if you still can't locate your AirPods using the Find My app, follow these steps:
Unlock your iPhone, go to Settings > Control Center, and turn on Bluetooth.

Replace your AirPods in their case and close the lid.

Wait about 20 minutes, then reopen the lid. Your AirPods status light should flash white, indicating they're ready to pair.

If you're having trouble getting the AirPods ready, turn the charging case around and hit the small round button at the back. Hold this button until the status light blinks white, then amber before flashing white rapidly.

Open the case again, then place it near your iPhone. The AirPods should now pair correctly.
How to Use iCloud Instead of Find My
You should try using iCloud if you can't locate your AirPods using the Find My service. Here's how to go about it:
Open your web browser and go to iCloud.com.

Sign in with your Apple ID, then click 'Find iPhone.'

You should see your AirPods if you've followed these steps on your iPhone. If you're on a Mac or PC, click 'All Devices' and locate your AirPods from the list.
How to Update System Software
Updating your AirPods firmware will quickly fix common issues, beef up connectivity, and easily relay the location of your AirPods.
Here's how to update your AirPods firmware:
Put the AirPods in their charging or smart case, then connect the case to its charger.

Keep the AirPods close to your iPhone.

Connect the iPhone to a WiFi network and wait 30 minutes for the firmware update to complete.
Running an outdated software version on your iPhone can also lead to all sorts of issues with the Find My app. Therefore, it's a good idea to always keep your software up-to-date.
Navigate to Settings > General > Software Update for a manual upgrade to the latest iOS version.
When Is It Time to Replace Your AirPods?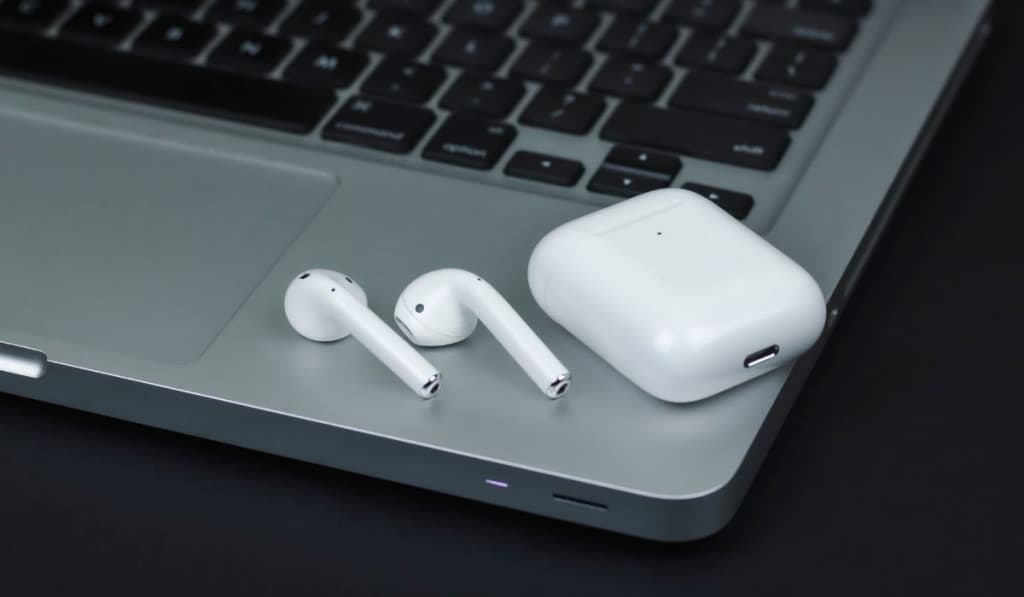 If you've disabled the Find My service, you won't be able to locate your misplaced AirPods. Moreover, you won't be able to easily locate AirPods if they're offline. But if you can locate your AirPods on the map, there's an option for playing a sound so that you can detect them nearby.
Contact Apple Customer Support to get more info if you're unsure what to do.
The solutions we've discussed so far should help you locate your AirPods and fix AirPods-related issues in the Find My app. But if none of the tips are successful, you may have no choice but to grab a replacement pair for your AirPods.
Remember, AirPods rely on your iPhone or any other connected Apple device to show their approximate last known location. So if they don't show up in Find My, it's likely that you've lost them.