How To Find Missing AirPods Or AirPods Pro
This post may contain affiliate links. As an Amazon affiliate, I earn from qualifying purchases.
It happens to everyone: You reach into your pocket or your bag to grab your beloved AirPods and they're nowhere to be found. It's a situation we all dread. Luckily, Apple has developed some useful technology to help us find our AirPods when they go missing.
You can locate lost or stolen AirPods or AirPods Pro using the Find My app. The app can play a sound on the AirPods to help you find them, as long as they're still charged and within Bluetooth range. If you can't find your AirPods, turn on lost mode to send information to anyone who finds them.
So, before you head to the Apple Store to buy a new pair of AirPods, let's take a look at what you can do to try to find yours. We'll also go through some tips for how to keep track of your AirPods, so that you can avoid losing them in the first place.
What Should You Do If You Lose Your AirPods?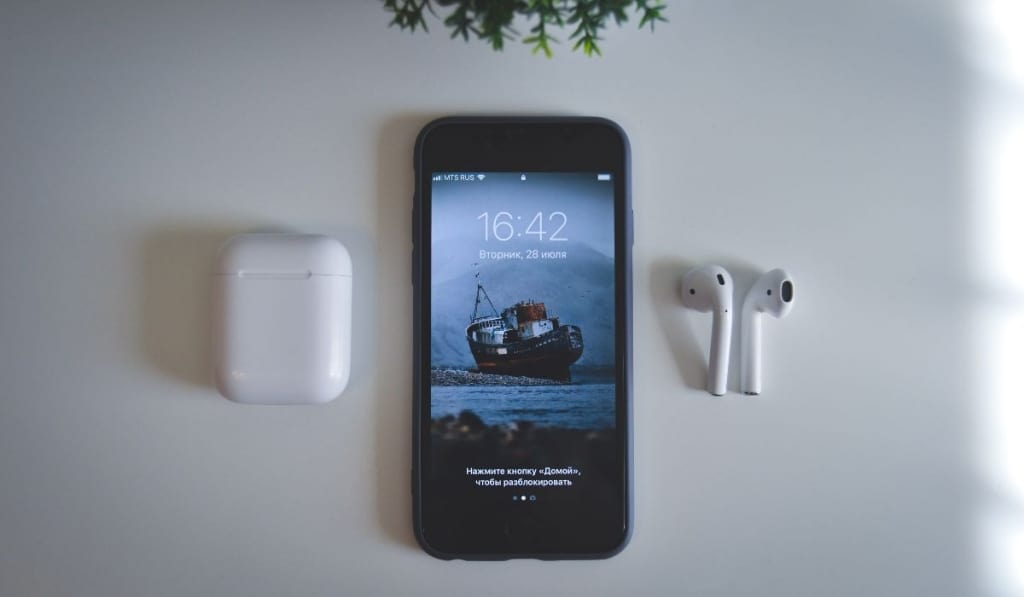 Losing your AirPods is no less than a nightmare. These tiny earbuds are especially easy to misplace, making it even more likely to happen.
The good news is that you can find your lost AirPods in most situations. Whether you have an older pair of AirPods, the AirPods Pro (on Amazon), or latest 3rd Generation AirPods (also on Amazon), it's often pretty easy to find them. Even if your AirPods are stolen, you might be able find them.
You'll need a device such as an iPhone, iPad, or iPod to find AirPods using the Find My app. The Find My app is also available on computers with iCloud software. Make sure to log in to your iCloud on the computer with the same ID that you used with your AirPods.
To find lost or stolen AirPods, you must have enabled the Find My app to track them. That's why you should turn on Find My as soon as you buy any Apple device.
To turn on Find My, follow the steps below:
Go to settings on any device you use your AirPods on.

Tap on your name.

Tap on "Find My."

Click on "Find My AirPods."

Toggle the switch on.
Now you'll be able to locate your AirPods on the Find My app on any device with the same Apple ID. 
If your AirPods are not showing up on your iPhone, read our guide on how to fix it when Find My isn't finding your AirPods.
Wunderfind for Android
If you don't own an Apple device and use AirPods on Android, the first thing to do when you lose your AirPods is to download an app called Wunderfind. It's available in the play store.
After installing the app, select which device you want to find. It has a radar system that takes you exactly where your lost devices are. So, you can also easily find your lost AirPods using an Android device.
How Do You Find Your AirPods or AirPods Pro?
There are various methods to find lost or stolen AirPods or AirPods Pro. All the methods are the same for both AirPods and AirPods Pro. Whether you lost a single AirPod or the whole charging case, we have a solution for you to find it. So, let's get started!
Using BlueTooth
If your AirPods are still connected with your device, finding them should be really easy. For this to work, the AirPods have to be turned on and in the range of Bluetooth. You can use this method to find a single or both earbuds.
Follow the steps below:
Open the Find My app.

Either identify the location of the AirPods using the app or make it play sound for you. If you select the sound option, the AirPods will start making a sound loud enough for you to hear.

Follow the sound and find your AirPods.
If you're using an Android device and the AirPods are still connected to it, you can play songs on it at the highest volume. It might be enough for you to locate the AirPods.
If the AirPods are turned on but not connected to your device, simply turn on your device's Bluetooth and connect it to the AirPods. Then you can follow the steps above to find the AirPods.
For a Single AirPod
If you lost a single AirPod, you can still find it through the Find My app. Follow the steps below:
Put the AirPod that you have in the charging case.

Open the Find My app on your device and refresh the location.

The app will locate your lost AirPod if it's turned on. Otherwise, it will show the last location where it was turned on.
For Offline AirPods
To search for AirPods that are turned off, you can use the Find My app to know the last location.
You can also use iCloud on your computer if you don't have an Apple device to locate lost or stolen AirPods.
Tips for Keeping Track of Your AirPods
Now that you know how to find your lost AirPods, let's take a look at some tips for how to avoid losing them in the first place:
Never Leave the AirPods Behind
On iPhone 12 and newer models, you can turn on separation alerts for AirPods Pro, 3rd Generation AirPods, and AirPods Max. However, this option isn't available for 1st Generation AirPods.
Separation alerts will send you a notification if you leave your AirPods behind. You can choose a certain location where the app won't send you alerts when you leave behind the AirPods Pro such as at home.
Here's how to turn on separation alerts:
Go to the Find My app.

Select AirPods Pro from the devices tab.

Click on "Notify When Left Behind."

Turn it on for alerts.

Click on "New Location" underneath to add your home's location if you don't want it to alert you there.
Turn on Find My App
Always turn on the Find My app for every Apple device so that you can locate it if it gets lost. You can use the Find My app on your computer too, through iCloud. This is a must-use feature for your Apple devices.
Turn on Lost Mode
If you lost your AirPods outside and someone else finds them, they will be able to locate you if you turn on the lost mode for your AirPods. When they connect your AirPods to their device, it will send them an alert that these AirPods are lost.
Here's how to turn the lost mode on:
Open Find My app.

Click on AirPods in the Devices tab.

Find the option of "Lost Mode" and activate it.

Add your personal information if you want it to display on any device the AirPods connect to.
Does Apple Replace Lost or Stolen AirPods?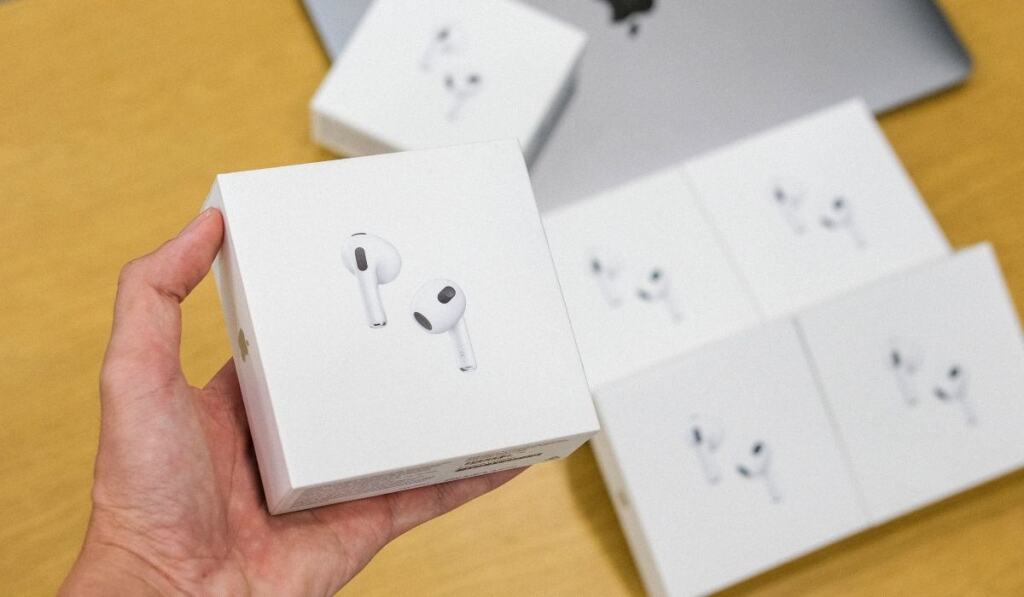 Apple replaces lost or stolen AirPods for a fee. Whether you lost your charging case or your AirPods, you can get a replacement. As the lost or stolen state doesn't come under the one-year warranty of Apple Care, they don't replace AirPods or AirPods Pro for free.
The replacement fee for AirPods 2 or 3 is $69. If you need the charging case, the fee is $59. There are additional taxes and shipping fees if you get it delivered to you.
For AirPods Pro, the replacement fee is $89, and it's $99 for the charging case.
To order a replacement for your AirPods or AirPods Pro, you need to know their serial number. There are multiple places where you can find the serial number such as the charging case, the original AirPods box, or the original receipt.
It takes almost a week for the new AirPods or the charging case to arrive.