Is Straight Talk As Good As Verizon?
This post may contain affiliate links. As an Amazon affiliate, I earn from qualifying purchases.
Since Straight Talk is now owned by Verizon, you might be wondering if Straight Talk is as good as Verizon when it comes to pricing and network services. Using a mobile phone these days to call, text, and access the internet is crucial for personal and business activities. Since using a mobile phone is so essential, customers will probably want a mobile phone plan that gives them solid services and good value for their money.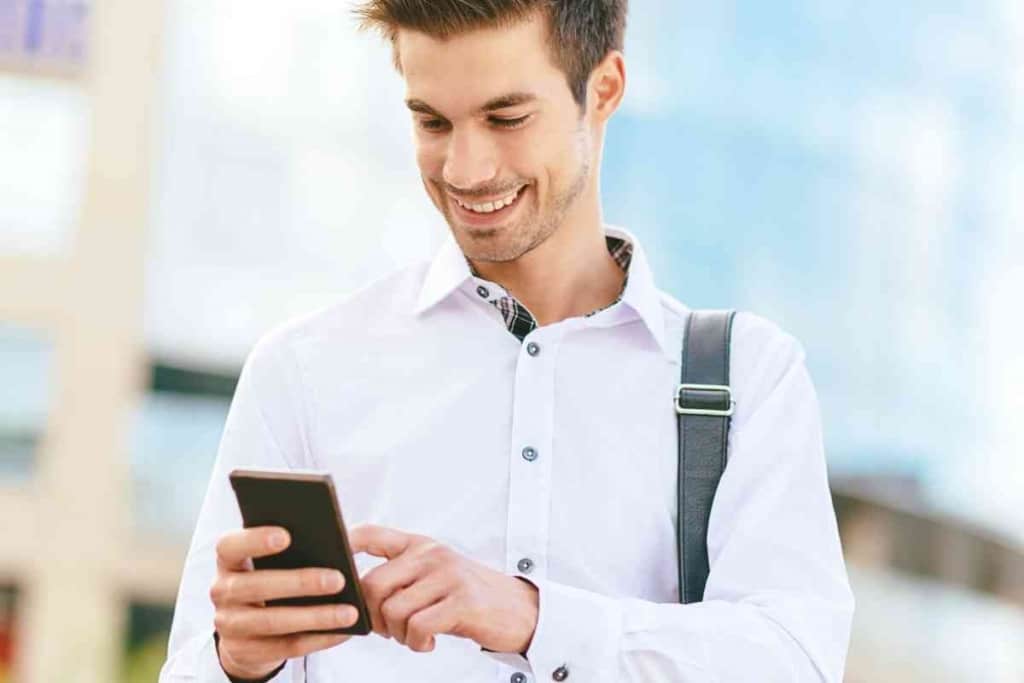 Table of Contents
Is Straight Talk As Good As Verizon? 
Straight Talk is not as good as Verizon when it comes to network speeds and connectivity, but they have flexible prepaid plans that are cheaper than Verizon's plans. If you mainly want solid and affordable calling, texting, and internet services, then Straight Talk can be as good as Verizon.
Verizon has one of the largest cellular networks in the United States, so it's probably understandable that their direct customers will receive the fastest and highest priority service.
With the growing popularity of MVNO (mobile virtual network operator) companies like Straight Talk, customers that want lower-priced service packages and access to larger networks like Verizon can now easily get them.
What is Straight Talk?
Straight Talk Wireless is an MVNO wireless carrier that provides mobile phone services that allow customers to do more than just talk.
Straight Talk provides many of the services you would expect a wireless carrier to provide such as calling, texting, internet data, and cloud storage.
Straight Talk has been in business for many years and is one of the more popular MVNO companies in the United States
Customers can easily sign up for new Straight Talk plans online or over the phone without enduring the credit checks, contracts, or activation fees that are often required at other wireless carriers.
You don't even need to purchase a mobile phone or other mobile device directly through Straight Talk.
You can purchase a phone or tablet that is compatible with Straight Talk services at major retailers such as Walmart, Target, and Best Buy.
You can also go to online marketplaces such as eBay and Amazon to purchase new and used phones that can be used with Straight Talk.
Before we go into more detail about Straight Talk's policies and technical network issues, you should know that Straight Talk is a subsidiary of TracFone.
When it comes to compatibility and service terms, TracFone can basically be used interchangeably with Straight Talk.
If you bought a phone that was locked to Straight Talk or TracFone, you can have your phone automatically unlocked after certain conditions are met.
An unlocked phone can be beneficial since you would be able to use it on other wireless networks and sell it in the open market.
If your locked phone was tied to a Straight Talk or TracFone service before TracFone was owned by Verizon, you could have your phone automatically unlocked after 12 months of paid service.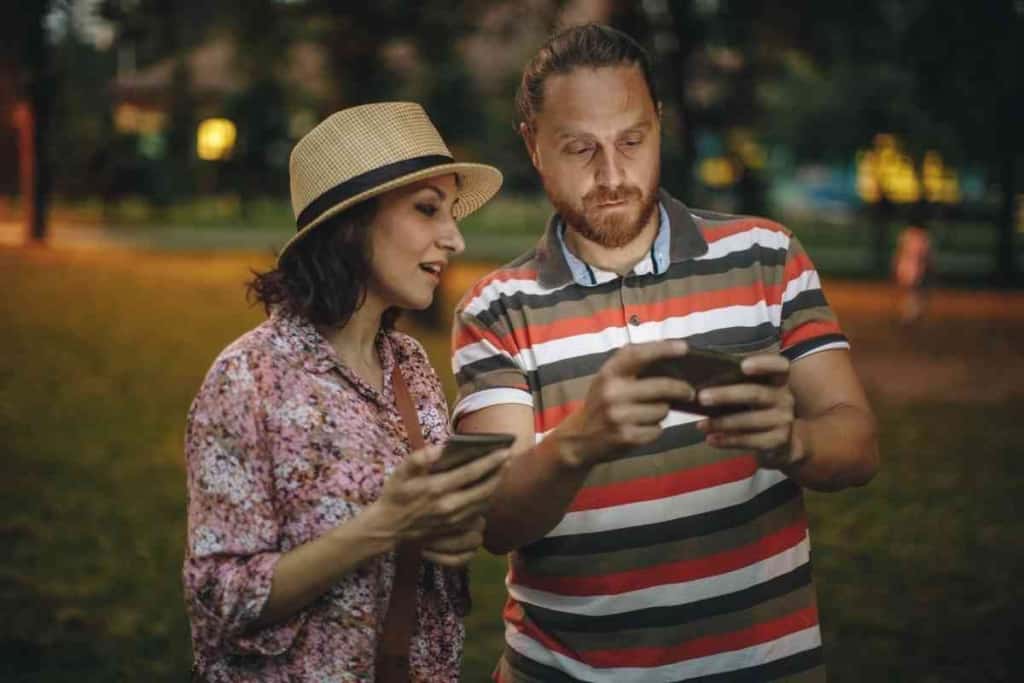 If you started your Straight Talk or TracFone services after TracFone was purchased by Verizon towards the end of 2021, you could have your phone unlocked 60 days after the activation date.
The 60-day waiting period is standard for regular Verizon wireless customers.
If you want to unlock your phone before the 12-month or 60-day period, depending on which one applies to you, you may be able to unlock your phone by paying a $300 fee.
Paying the unlock fee may negate the savings you would get by moving your phone to another wireless carrier or the earnings you would receive from selling your phone, so you may want to calculate the differences to see if it makes financial sense for you to pay the unlock fee.
You will notice that the policies relating to a wireless network's direct customers will often be similar to customers that use their network through an MVNO wireless carrier.
Though some Straight Talk customers may still use other wireless networks like AT&T and T-Mobile, all Straight Talk customers will gradually move to Verizon's network.
What Are The Benefits Of Using Straight Talk?
Straight Talk offers many solid phone service plans that are more flexible and affordable compared to other wireless carriers like Verizon.
You can use a wide range of phones and tablets from brands such as Samsung, Motorola, and Apple with Straight Talk.
If you don't have a phone and want to buy a new one from Straight Talk, you can often get a good deal on a locked Straight Talk device by going to the Straight Talk website and having a phone shipped to you or buying the phone at a Straight Talk retailer such as Walmart.
You can activate your Straight Talk services through the Straight Talk website or by calling Straight Talk's customer care center.
Since a Straight Talk phone you just bought will not be activated and can't immediately be used to make a call, you would need to use a different phone to call and activate your Straight Talk phone.
Though Straight Talk doesn't have their own retail stores like Verizon, T-Mobile and AT&T, you can still reach their customer service relatively easily by going to the Straight Talk website or calling their customer care center.
You can also start a conversation with them through a social media platform like Twitter.
Though Straight Talk may not converse with you extensively through public posts, they will likely continue your conversation through another communication method such as a live chat or a phone call.
If you are having trouble getting a problem resolved, using social media might be a good way to get Straight Talk's attention.
Unlike some other companies that don't respond on social media, it can be good to know that Straight Talk at least has personnel that can respond to your messages there.
When it comes to Straight Talk's phone service plans, they offer many options when it comes to packaged calling, texting and internet services.
If you value lower pricing over higher internet speeds, you can buy a package with limited internet speeds.
Straight Talk packages with limited internet speeds are generally still good enough for standard web browsing, emailing, and other basic internet-based activities that don't require high speeds and large data transfers.
If you want a mobile phone plan with higher internet speeds, you can get consistently higher speeds with some of the more expensive phone plans on Straight Talk.
Contrary to what many might believe, internet data speeds at an MVNO like Straight Talk won't necessarily be reduced during busy hours or after a certain amount of internet data has been used.
Though the actual performance you get from your Straight Talk service may vary depending on your location, device, and plan, Straight Talk will generally give you consistent service quality throughout your allotted time with them.
How Does Straight Talk Compare To Verizon?
Since Straight Talk now uses Verizon's network, Straight Talk customers can receive many of the benefits available with Verizon, such as wide access areas, clear voice and video calls, and stable high-speed internet connections.
However, MVNO customers on the Verizon network typically don't have priority on their network and may experience diminished service quality compared to direct Verizon customers.
Though your service quality may still be consistently good with Straight Talk, it might not be as good as Verizon's.
If you want to stream videos and download files faster, Verizon will probably be your preferred wireless carrier.
If you're not picky about cellular services, you might not notice the internet speed differences between Straight Talk and Verizon.