How To Set Up A Personal Hotspot With Verizon
If you are ever in a situation where you need to connect nearby devices to the internet, you should know that you can do this with your Verizon mobile hotspot. Internet access is a must for just about everyone these days and thanks to mobile hotspots, not only can you use your phone's mobile data, you can even share it with those around you. However, a lot of Verizon customers that are not familiar with this feature are left wondering how to set up their mobile hotspot.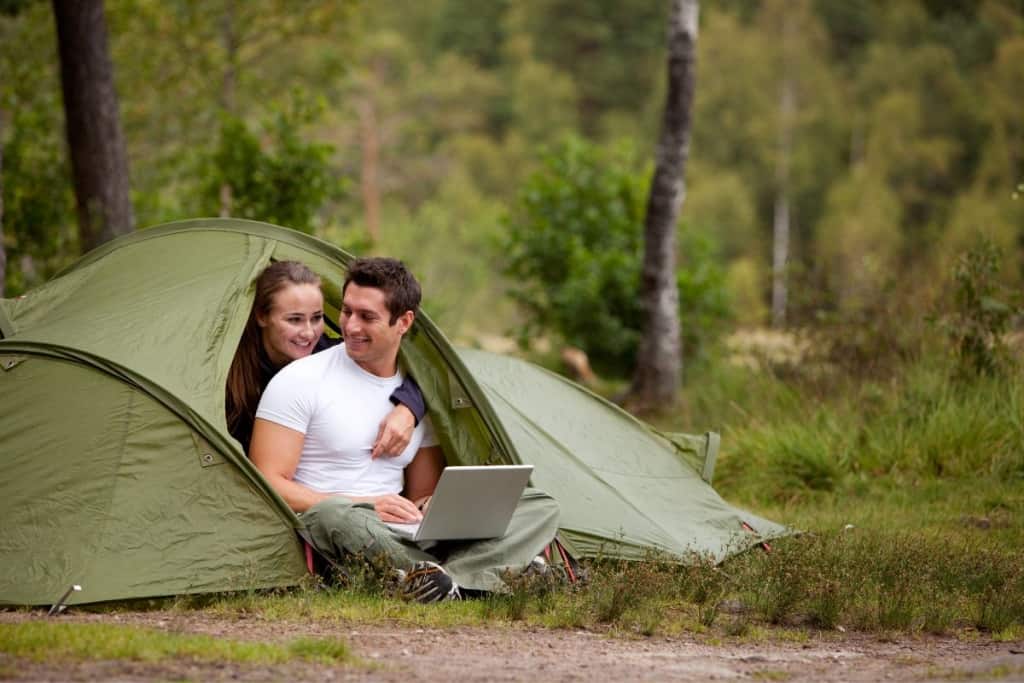 Table of Contents
How do you set up a mobile hotspot with a Verizon phone?
To set up your personal Verizon hotspot make sure that you are connected to your mobile network and that you have enough data to support the feature. For an Android device go to Settings, Hotspot, Wi-Fi, and Turn On. For an iPhone, go to Settings, Cellular, Cellular Data, and Turn On.
Hotspot has been around for a while now, but it has only become a standardized feature with modern smartphones in recent years.
How would you like to have your phone act as your very own personalized Wi-Fi router so that you can share your mobile data with nearby devices and friends? Whether your home's internet access is down or your friend's mobile data has run out, your Verizon mobile hotspot can save the day in seconds. Just about every modern smartphone is equipped with this feature and you can take full advantage of it with just a few simple clicks.
Verizon is widely considered to be one of the best carriers in the entire country and they offer plenty of plans that can support this feature (and yes, you do pay more for Verizon).
With that being said, the process of setting up your Verizon personal hotspot can vary depending on a number of different factors. To help you understand this further, we are going to take a closer look at the process of setting up a Verizon mobile hotspot in more detail.

After researching Verizon mobile hotspot configurations, I have been able to gather enough information to determine how to set up a hotspot on a mobile device from this carrier.
My research has indicated that the process for setting up a mobile hotspot can vary depending on the type of device that you are using.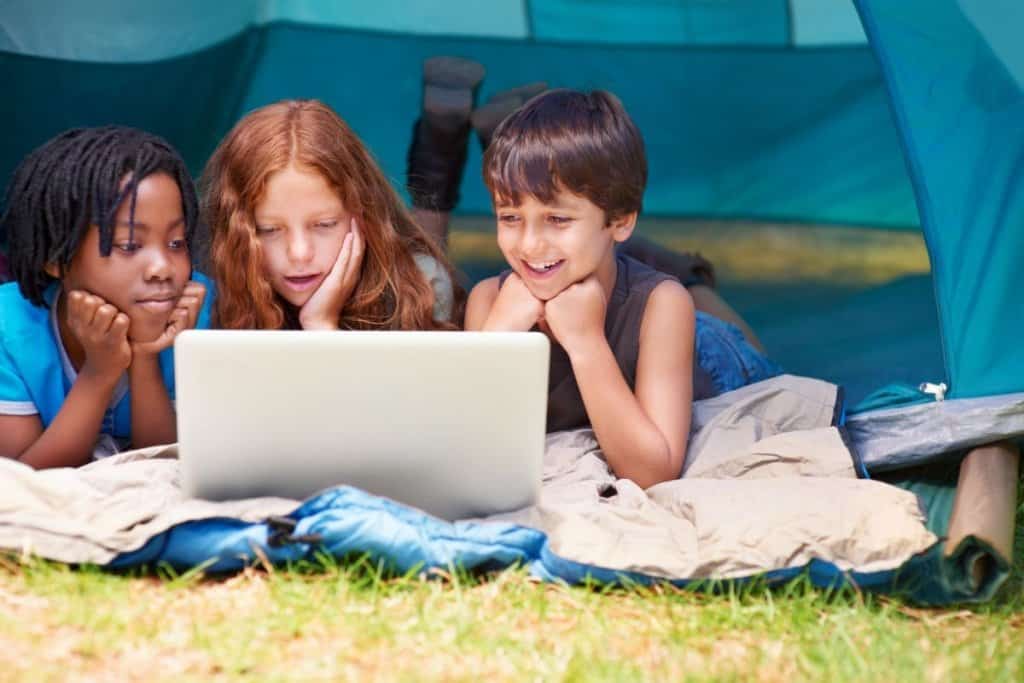 How Much Data Do You Need to Share a Verizon Hotspot?
Before we dive into how you can set up your Verizon mobile hotspot, you must understand exactly what this feature does when you activate it.
When you turn on your mobile hotspot you will be sharing your mobile data with whoever connects to it.
This means that every device and person that you allow to use your hotspot will be eating up your mobile data. If you have an unlimited data plan and can afford to share your internet, then you have nothing to worry about.
However, if you have only paid for a specific amount of data with your plan, then you should be conservative and mindful of how you share your hotspot.
Your mobile data drains considerably faster when your turn on your hotspot – given the fact that you will be using several times the amount of data as usual. This is particularly problematic when you have multiple people streaming high-resolution content. That is why when it comes to Verizon mobile hotspots, it is better to have more data than you need – with 15GB generally being the bare minimum that is recommended.
Verizon Mobile Hotspot Data Plans
You can share your mobile hotspot with any Verizon plan. Although each plan does have different features and benefits for data sharing, you will be able to utilize your hotspot – regardless of the type of plan that you have.
With that being said, a limited plan implies that your mobile hotspot sharing will be short-lived. If you do not intend to use a mobile hotspot regularly, then you have nothing to worry about. However, if you want to share your mobile hotspot constantly, then you should consider getting one of the following Verizon plans:
Verizon 5G Play More – 25GB
Verizon Do More – 25GB
Verizon 5G Get More – 50GB
Each of these plans should provide you with sufficient hotspot data to share with friends and other devices when needed. All of these options are equipped with 5G internet backed by Verizon, which should be available across the entire nation.
How Do You Set Up a Verizon Mobile Hotspot?
You can access your Verizon hotspot feature on virtually every smartphone. However, the process for setting it up can vary depending on the device that you are using.
Let's break down the process for both Android devices and iPhones.
How to Set Up Mobile Hotspot on an Android Device
This feature has been available on Android devices for years and the process has not changed much since it was first introduced. You can set up your Android device's mobile hotspot by following these steps:
Open 'Settings'
Select 'Network and Internet'
Scroll for 'Hotspot'
Select 'Wi-Fi' Hotspot
'Turn On'
Alternatively to this, you can drag down your Android device's home screen to see the primary functions. One of the options that you will have available will read 'Mobile Hotspot'.
You can hold down on this to open up the hotspot settings.
Within this menu, will be your hotspot name and its password. You need this information to share your hotspot with nearby devices. At the top of the screen, there will be an 'On/Off' switch. To start sharing the mobile hotspot, turn the switch into the 'On' position.
In addition, you can also alter the settings of your Android device's mobile hotspot by selecting the 'Configure' tab at the bottom of the screen.
Within the configuration options, you can change your hotspot name, password, and even band from 2.4GHz to 5.0GHz.
How to Set Up Mobile Hotspot on an iPhone
Setting up your Verizon mobile hotspot on your iPhone is very easy and you can start sharing your data in no time with nearby devices by following this procedure:
Open 'Settings'
Select 'Cellular'
Enable 'Cellular Data'
Select 'Personal Hotspot' (turn on)
Once the personal hotspot on your iPhone has been engaged, you should be able to see a green light to indicate the device is sharing its mobile data. However, if you have never shared your mobile data before, you will need to configure your hotspot so that nearby devices can connect to it.
Much like with an Android device, you can configure your iPhone to have the mobile hotspot name and password that you desire. In most cases, your iPhone's hotspot name should be the name that you assigned to your device when you first set it up. You can choose to either leave your iPhone's hotspot name and password as is – or you can change them based on your preferences.
How to Connect a Device to Verizon Hotspot
Connecting a device to your Verizon mobile hotspot is very simple, but the process may vary depending on the device that you are using. You can connect just about any phone, tablet, laptop, or smart TV to your mobile hotspot.
In most cases, this requires you to access the device's network settings. If you are sharing your mobile hotspot, the name of your device will pop up in the available Wi-Fi options.
To connect, simply enter the password of your hotspot and your device will utilize the Verizon mobile data to access the internet.