Will A FireStick Work With A Verizon Hotspot? A 7 Step Guide
This post may contain affiliate links. As an Amazon affiliate, I earn from qualifying purchases.
If you've ever had issues with your Wi-Fi while trying to stream your Fire Stick, you probably wonder if you can simply connect to your Verizon hotspot.
Since Amazon launched Fire Stick, watching shows and movies through your favorite apps has never been easier. However, you may find yourself in a situation where you do not have stable access to a Wi-Fi connection when your Verizon hotspot or JetPack can become your best friend.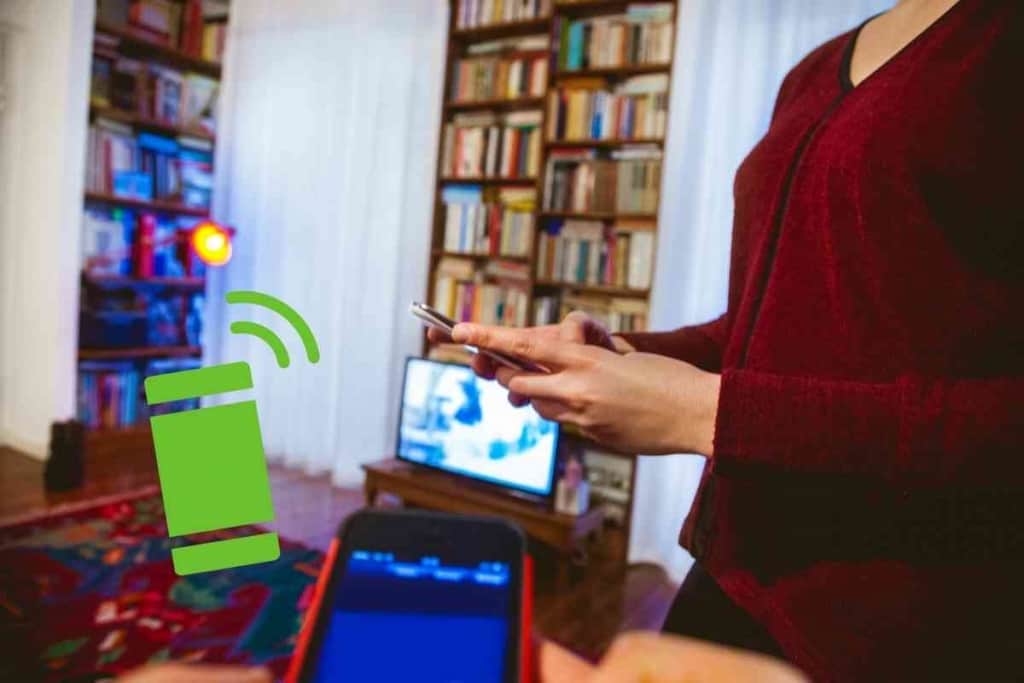 Table of Contents
Will A FireStick Work With A Verizon Hotspot?
Amazon's Fire Stick will work with a Verizon hotspot. However, you need to ensure that your internet speed is at least 3-4MBS and that your Verizon phone plan does not limit your internet usage – given that streaming on Fire Stick will consume a considerable amount of data.
Today, streaming content has become the standard approach for watching TV in virtually every household. So many different services and applications make watching shows, movies, and even playing games more accessible and convenient than ever before.
The Amazon Fire Stick has made this technology incredibly practical, as this one device can transform any standard TV into a smart TV.
Both generations of Fire Stick are small handheld devices that are about the same size as a USB stick, and all you need to do is plug them in, connect it to your TV, and you can enjoy your streaming session. However, for your Fire Stick to work, it has to be connected to the internet, which can be problematic.
Although most people rely on their home's Wi-Fi for this, you can use your Verizon hotspot with the Fire Stick instead. To help you understand this further, we will take a closer look at how to connect your Fire Stick to a Verizon hotspot.
After extensively researching Fire Stick connection requirements, I have gathered enough information to determine whether this streaming device is compatible with a Verizon hotspot.
My research has indicated that although Fire Stick will work with Verizon hotspot, you should be careful not to overload your phone's data plan by relying solely on a mobile device.
Fire Stick Verizon Hotspot Connection Requirements
Although connecting your Fire Stick to your Verizon hotspot is possible, you should note some factors you need to consider. Verizon offers a number of different packages with its mobile plans and depending on what you signed up for; you may find that your hotspot is not strong enough to support Fire Stick streaming.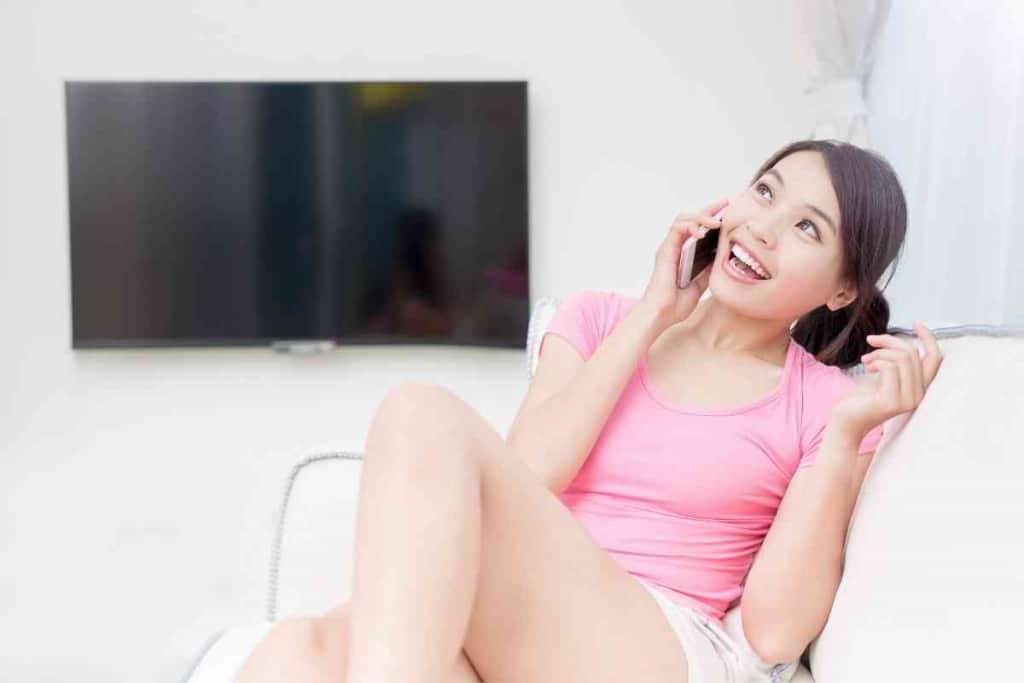 Internet Speed
The average home Wi-Fi speed is generally quite a bit faster than what you get on a lot of phone plans.
Wi-Fi connections are designed to take care of the internet needs of an entire household, which is more than enough to support your Fire Stick usage.
However, most people who use their phones generally do so for social media, live chats, and basic streaming. With that being said, you need to confirm that your Verizon hotspot can supply an internet speed of at least 3 to 4MB/S.
Although you will be able to connect your Fire Stick to your Verizon hotspot with a slower internet speed than this, you may have to endure painfully slow buffering speeds that will make streaming an unpleasant experience.
Data Usage
An easy thing to overlook when you are relying on your Verizon mobile hotspot is just how much data you actually use – particularly when you are streaming for hours on end.
When you connect your Fire Stick to your Verizon hotspot, you can expect your data consumption to skyrocket.
There is speculation about how much data your Fire Stick will drain from your Verizon mobile hotspot, but you should expect around 3GB per hour for streaming.
Netflix says that a single hour of streaming can result in anywhere from 1GB to 3GB of data consumption, which means that if you are relying solely on your Verizon hotspot for your Fire Stick use that you can expect 100GB per month on your phone bill.
This figure can actually be considerably higher depending on how much you watch, as well as what video quality you are streaming in. If you want to watch high-quality videos in 4k, then your data usage can be as high as 7GB per hour. Consider watching 6 or 7 hours of streaming per day in 4k, and your data usage will be just under 50GB.
Verizon Phone Plans
When you sign up for a plan with Verizon, you will find that they have a lot of different options available.
Depending on the plan that you have, your Verizon hotspot may or may not be compatible with sustainable Fire Stick streaming.
One key factor that you need to consider is what your data usage limit is. This is usually factored into a daily usage amount that Verizon has set with your plan – with some options providing more than enough to stream on Fire Stick. If you have a high daily data limit or unlimited one, you can pretty much replace your home's Wi-Fi with your hotspot if you want to.
On the other hand, if you have a low daily data limit of just a few GB, then your Fire Stick streaming is going to be short-lived.
This can be particularly problematic if you go over your data consumption threshold and you then have to deal with fees from Verizon. Make sure you are well aware of what your Verizon phone plan dictates before you start relying on your hotspot for Fire Stick streaming.
How to Connect Firestick to Verizon Hotspot
If you have a decent internet speed and the data to support streaming, you will have no issues connecting your Fire Stick to your Verizon hotspot. Doing this is very straightforward, and you can be streaming movies and shows through your favorite apps in no time by following these steps.
1. Enable Verizon Hotspot
One of the greatest things about modern smartphones is that you can turn virtually all of them into Wi-Fi routers within seconds so that you can share internet access with nearby devices – including your Fire Stick.
Whether you have an Android or iOS device, you should have a hotspot function that you can enable to share an internet connection. To do this, you need to scroll down on your phone to open the functions menu.
Within this selection of options, one of them should read 'Mobile Hotspot'. Press this button to enable your Verizon hotspot to share with nearby devices.
2. Connect Fire Stick to TV
If you do not already have your Fire Stick connected, take the device and insert it into a compatible TV. The TV must have an HDMI input slot so that the Fire Stick can connect.
There is most likely more than one HDMI input. You need to turn on the TV and select the correct one through the source settings. After you do this, the Fire Stick home screen should appear.
3. Select Fire Stick Settings
To connect your Verizon hotspot to your Fire Stick, you need to access the device's settings. While browsing the Fire Stick home screen, you should see a gear icon. Navigate to the gear and select it to open the Fire Stick's settings options.
4. Select Fire Stick Network Settings
After you click on the gear icon, there will be a variety of different settings options available. You want to select the 'Network' tab to see what internet connections are available. Once you press this, your phone's Verizon hotspot should be on the list of available options.
5. Select Your Phone's Verizon Hotspot
Depending on your phone and whether or not you have made any alterations to your hotspot settings, the name of your device can vary. If you have altered the name of your hotspot, it should be very easy to find.
However, if your phone's Verizon hotspot is still in its factory settings, then the name of the device will most likely be the brand name of the phone, followed by the model number.
6. Enter Verizon Hotspot Password
Once you have selected your phone's Verizon hotspot, you will be prompted with a screen requesting a password.
Each mobile phone has a unique password attached to it that you need to enter when sharing its internet connection with other devices.
Much like with your Verizon hotspot name, if you have made any alterations, you probably created your own password, which you can enter at this stage. If you have not made a custom password, then your mobile device will have one that was auto-generated to your phone.
To find out what your password is, you need to enter the hotspot settings of your device. Instead of simply pressing the hotspot button, hold it down for 1 to 2 seconds. The password location should be underneath the title of your phone, but this can vary depending on the device you are using.
7. Enter Password & Connect
All you need to do is enter the password that is displayed under your device's hotspot settings, and your Fire Stick will automatically connect. You can now use your Verizon hotspot with your Fire Stick for streaming.