Does Boost Mobile Use Verizon Towers? Answered & Explained!
This post may contain affiliate links. As an Amazon affiliate, I earn from qualifying purchases.
If you're thinking about using Boost Mobile, you might want to know if Boost Mobile uses Verizon towers to host their cellular services. Verizon has one of the most dependable wireless networks in the United States, so customers can greatly benefit if their wireless services are hosted by Verizon.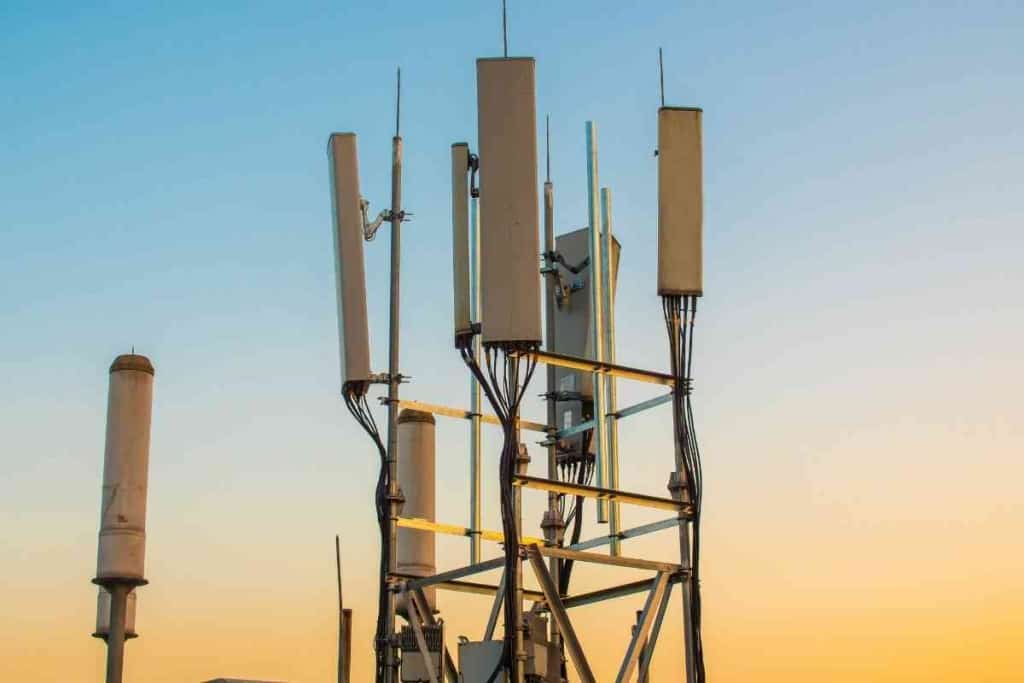 Table of Contents
Does Boost Mobile Use Verizon Towers? 
Boost Mobile does not use Verizon towers since they use networks owned by Sprint and T-Mobile. Therefore, Boost Mobile uses Sprint and T-Mobile towers. Boost Mobile is currently owned by DISH and will ultimately use DISH towers.
Picking a mobile phone plan that works for you largely depends on the coverage area and capabilities of a wireless network.
Accessing high-quality network equipment like Verizon towers can help to strengthen your overall cellular service experience. If you use Boost Mobile, you should be in good hands with Sprint and T-Mobile towers.
What Cellular Towers Does Boost Mobile Use?
Boost Mobile is a mobile virtual network operator (MVNO) that hosts their cellular services on networks owned by other wireless carriers.
MVNO companies often have reduced overhead and other costs associated with maintaining a widespread and complex wireless network.
Boost Mobile was previously owned by Sprint and mainly used Sprints towers, but since they were recently bought by DISH through Sprint's merger with T-Mobile, Boost Mobile currently uses Sprint and T-Mobile towers.
Keeping track of which towers belong to what wireless carrier can be confusing, but as long as your service is part of one of the major wireless networks, you should consistently experience excellent service quality.
Your service quality can improve or deteriorate based on your location and the mobile devices you use, so you shouldn't put too much weight on a network tower when trying to sort out cellular service issues.
The quality of Boost Mobile's service on DISH is yet to be seen, but since DISH is a generally reputable company with a solid track record, there's a good chance Boost Mobile customers will be served well on DISH.
A possible downside to DISH hosting network services for Boost Mobile is they seem to have far less experience with cellular services compared to wireless carriers such as Verizon, Sprint, T-Mobile, and AT&T.
Since Boost Mobile is an MVNO that offers prepaid plans with no contract, you don't have to worry so much about the quality of your service in the near future since you'll have the flexibility to leave and use another service whenever you like.
Unlike cellular plans that lock you in a contract for a year or more, you can transfer your cellular services to another company without having to pay any penalty fees.
Some wireless carriers may even give you discounts for transferring your services to them.
You can check out the websites of wireless carriers you might be interested in for their latest deals and promotions.
If you like Verizon's network and want to use their towers, you can do so by signing up with an MVNO that uses the Verizon network.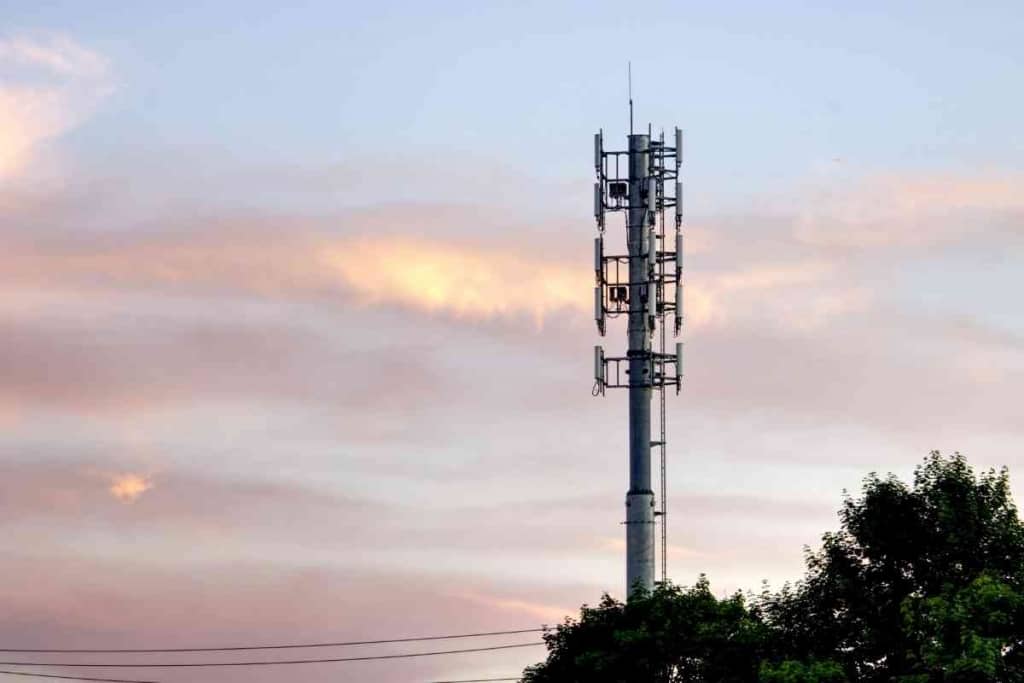 Of course, you can also use Verizon towers by signing up for an official Verizon wireless plan.
Using an MVNO's service on the Verizon network will typically cost less than the average Verizon wireless plan.
The prepaid plans offered by an MVNO like Boost Mobile can protect you from being overcharged at the end of a month.
MVNOs that use the Verizon network include Spectrum Mobile, Xfinity Mobile, Total Wireless, Straight Talk, and TracFone.
Some MVNOs such as US Mobile, Ting, Red Pocket, and Net10 use multiple wireless networks, including the Verizon network.
Which Cellular Towers Are The Best?
Determining which towers will work the best to give you the highest-quality mobile phone service largely depends on the amount and location of the wireless towers.
If you live far away from Verizon towers, those towers probably won't do you much good compared to lower-quality towers that are closer to you.
Since Boost Mobile will be going through a big transitional phase as they move from Sprint and T-Mobile to DISH, it might be better for you to use Verizon-based wireless services to avoid possible interruptions during the transition.
However, there are many factors that can go into the quality of your wireless service, so you should consider the type of phone and plan you have when analyzing wireless service quality.
What Are The Benefits Of Using An MVNO On Verizon?
If you don't want to pay the full price for wireless services on the Verizon network, you can probably get many of the advantages of the Verizon network by using an MVNO wireless carrier.
Though Boost Mobile is not an MVNO that operates on the Verizon network, there are many great Verizon MVNOs to choose from that can deliver smooth and fast wireless services through Verizon.
If you happen to have many Verizon towers near you, it's probably a good idea to use an MVNO that is on the Verizon network.
Even if there are higher-quality networks available, the Verizon network might work better for you if it has towers and other cellular equipment in your area.
Some of the top MVNOs that use the Verizon network include Xfinity Mobile and US Mobile.
You can sign up for a wireless service plan from US Mobile for as low as $20 per month.
If you don't mind spending a little more and paying upfront for your wireless services, you can get great value from an MVNO carrier such as Straight Talk.
Straight Talk is a subsidiary of TracFone Wireless, which is one of the most popular MVNO companies on the market.
Straight Talk has an easy setup process that can be completed online or over the phone.
If you are looking to buy a new phone for your Straight Talk wireless service plan, you can pick one up at your local Walmart at the Straight Talk booth in Walmart's electronics department.
You can also order a Straight Talk phone online through the Straight Talk website.
If you'd rather sign up for TracFone directly, you can get great wireless services and pricing through TracFone as well.
Not only will you get the benefits of the Verizon network when you use Straight Talk or TracFone, you'll also have access to other wireless networks such as AT&T, T-Mobile, and Sprint.
When you have access to so many wireless carrier networks, you won't have to focus as much on knowing where cellular towers are for a specific network.
Though Verizon towers can be great for your wireless services, you can rest easier knowing that more towers will be available to you when you use Straight Talk or TracFone.
To help figure out where wireless towers are located in your area, you can go to the websites of major wireless carriers such as Verizon, AT&T, and T-Mobile to view their nationwide coverage map.
Before signing up with any wireless carrier, you should check their coverage map to make sure you will get adequate coverage in your area.
Though it can be very helpful to look at a coverage map to determine how well a wireless carrier will serve you, a map may not give you a complete picture of the overall quality of service you will receive.
For first-hand experience about wireless coverage and service quality in your area, you can read through online message boards to see what existing, and past customers of various wireless carriers such as Verizon say about the quality of their services in specific areas.