Can a Wi-Fi iPad Be Converted to Cellular?
While the iPad is considered to be a 'tablet PC' of sorts, it still runs on Apple iOS, which is a closed system.
This often creates confusion about what users can and can't get from the iPad features in terms of connectivity and accessibility.
Can a Wi-Fi iPad Be Converted to Cellular?
No matter what the model of your iPad is, if you have bought a Wi-Fi-only iPad, you are stuck with only Wi-Fi accessibility. It is not a matter of software; Wi-Fi iPads simply don't come with the necessary hardware that a mobile device needs to work as a cellular device.
This places many restrictions on users who may have unknowingly purchased a Wi-Fi-only iPad.
However, you always have the option to sell your WiFi-only iPad and opt for an iPad model that offers cellular connectivity.
There are also some tips and tricks to get the most out of your device.
Using Your Wi-Fi-Only iPad
While you simply can't convert your Wi-Fi iPad to cellular, no matter if you have an iPad or an iPad Pro, there are still some methods that you can use to enjoy some accessibility features of a cellular network.
For example, if you want to use Facebook or any other free social media that is offered by a cellular network on a particular data package, you might still be able to enjoy that offer on your iPad.
You will need to subscribe to that particular data package on your phone or on a phone that is nearby.
This can be the phone of a friend or a family member. Once the data offer has been availed on the phone, you can turn that phone into a Wi-Fi hotspot.
Once you connect your iPad to that particular phone's Wi-Fi hotspot, you will be able to enjoy the social media data offers right on your iPad.
For example, if the cellular data plan on the phone offers free Facebook browsing, chances are you will also get free Facebook browsing on your iPad by connecting to that particular phone's Wi-Fi hotspot.
This also means you'll be able to make Wi-Fi calls with apps like Facebook.
The quality of those calls will depend on the quality of your Wi-Fi, and it may be less convenient than a cellular call, but it can be a great alternative if you need to contact someone from a Wi-Fi-only device.
While this is a great little trick, it certainly doesn't solve all the issues that come with having no cellular service on your iPad, such as lack of phone calls and not being able to use mass-communication apps such as WhatsApp.
The next best option is to simply buy a cellular iPad.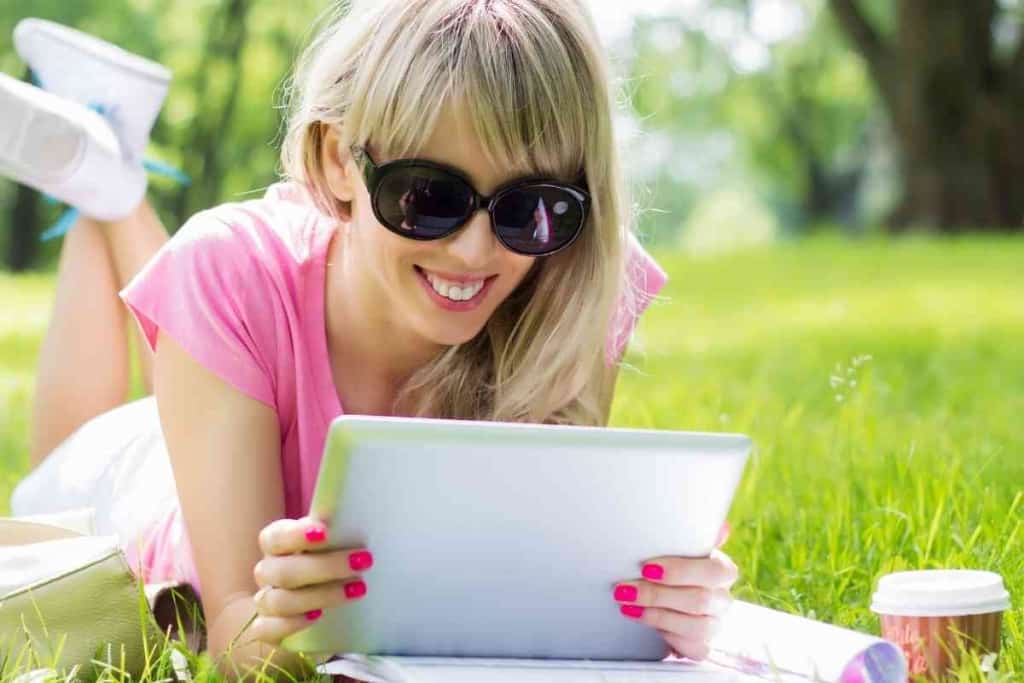 FAQs
What's the Difference Between Wi-Fi-Only and Cellular Data iPads?
The main difference between these two variants is that while the Wi-Fi-only uses wireless internet connectivity for all of its features, a cellular data iPad can use both WiFi and cellular data, which makes it more user-friendly.
There are some pros to owning a Wi-Fi-only iPad that many people might not think about.
The very first benefit is affordability. Not only does a Wi-Fi-only iPad cost less, but it also means you won't have to spend money on a cellular plan specifically for your iPad.
For people who only want to use the iPad at home for things like iPad drawing practice, or reading and writing without internet connectivity, a Wi-Fi-only iPad is the perfect option.
You can still travel with a Wi-Fi-only iPad and either connect to Wi-Fi at your stopping points, or you can simply convert your phone to a hotspot and have your WiFi-only iPad stay connected to the internet throughout your journey.
However, this method involves an additional device, so in one way it negates the perk of affordability since you are still paying for cellular data on your phone.
Lastly, Wi-Fi-only iPads are great for families that want the device as a means for children's entertainment.
Without the extra phone bills, the family can have an iPad at home.
It works with the home Wi-Fi only, and parents can install educational apps for their kids.
This means they won't have any added monthly expenditures.
To sum it up, Wi-Fi-only iPads are a relatively cheaper option for an at-home use iPad that generally won't be used in other remote locations or outside the home.
Are Cellular Data iPads a Superior Option?
iPads that support cellular capabilities come with built-in hardware that allows users to add a SIM card to the device and continue to use the iPad as a normal cell phone, along with having all the additional features and benefits of a smart tablet PC.
What can a cellular iPad offer for you for that little bit of extra cash? First of all, the cellular-enabled iPad will work just like a cell phone and it will allow you to make and receive phone calls.
So, if your child takes their iPad to school for studying, and the iPad is cellular-enabled, you can keep in touch with your child with calls and texts, even if cell phones are not allowed at the school.
Furthermore, the cellular options allow the iPad to have a ton more useful features that Wi-Fi-only iPads won't be able to offer.
Mobile internet becomes a possibility when the iPad is connected to a cellular network, which means all internet-based apps and browsers can be used anywhere, anytime, without any restrictions.
This is perfect for those who want to use their iPad as their primary mobile device while traveling and during outdoor activities.
Whether you want to use mobile data during your travels and turn your iPad into a GPS, or you simply want all the experiences of your phone, but on a much larger screen, then the cellular iPad is a superior option for you.
Conclusion
As stated before, you can't convert your Wi-Fi-only iPad to a fully-functional cellular iPad, but you can still use some tips and tricks to get more functionality out of your WiFi-only iPad.
This will help you determine which option is the best for you and will offer you the most bang for your buck!
While the cellular iPad is a superior option for those who want to take their iPad everywhere and use it just like a phone, the Wi-Fi-only option is a great, cheaper alternative for families looking for an entertainment device that is to be used at home only.