iPad vs. iPad Pro: An In-Depth Comparison to Guide Your Purchase in 2023
This post may contain affiliate links. As an Amazon affiliate, I earn from qualifying purchases.
Today, we're venturing into the realm of Apple's iconic tablets – the iPad and the iPad Pro. In this article, we're going to dissect these two amazing devices, comparing and contrasting them in terms of their features, performance, and value for money.
Why is this important, you ask? Because we all want to make informed decisions. And to do that, we need to understand what we're getting for our hard-earned cash. Whether you're an artist looking for a digital canvas, a student in need of a device for note-taking, or a professional hunting for a portable powerhouse, this in-depth comparison of the iPad vs the iPad Pro will guide you toward the best choice for your needs and budget.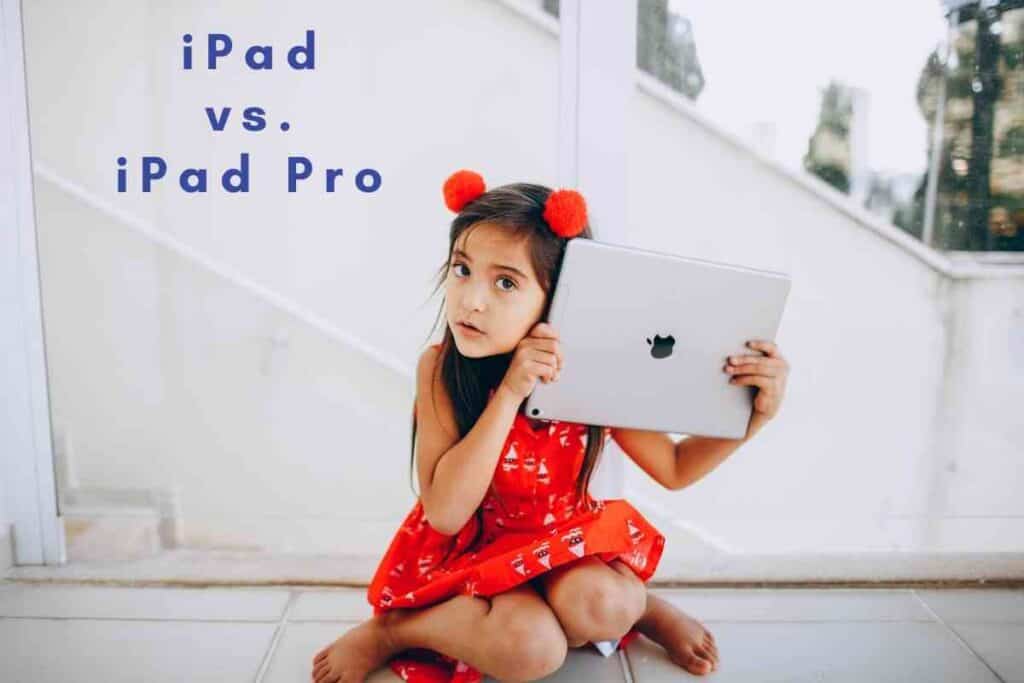 So buckle up, my friends. It's time to delve into the heart of Apple's tablet range and uncover the key differences between the iPad and the iPad Pro. Let's get started!
Do you sometimes struggle with websites not loading on your iPad? Check out my article titled "Why Do Some Websites Not Load on iPad?" for a deep dive into this issue.
What is the difference between iPad and iPad Pro?
Fundamentally, there is little that separates the iPad and iPad Pro. They look almost identical and have many of the same specs. However, the iPad Pro has more advanced technology, making it significantly more expensive. Whether this technology is worth it is up to you.
iPad at a Glance
Ah, the classic iPad. It's been a little over a decade since this sleek tablet made its grand entrance into the world of consumer electronics. I remember when it first came out in 2010 – it was revolutionary, blurring the lines between smartphones and laptops, creating its very own niche.
Fast forward to 2023, and the iPad is still a marvel of design and functionality. Over the years, it's grown more powerful, more refined, and yet, it remains the perfect entry point into Apple's tablet lineup.
Let's talk specs, shall we? The base model iPad comes with a 10.2-inch Retina display. This isn't just your run-of-the-mill screen; it's a vibrant, sharp, and responsive touchscreen that makes everything from browsing the web to watching your favorite Netflix show an absolute joy.
Under the hood, it houses the A13 Bionic chip – a capable processor that keeps everything running smoothly. Whether you're multitasking with multiple apps, playing games, or browsing the web, the iPad can handle it all with ease.
And let's not forget about the 8MP back camera and 1.2MP front-facing camera. They might not be the best in the market, but they're more than enough for your Zoom calls, FaceTime chats, and the occasional photo or scan.
The battery life is also impressive, offering up to 10 hours of surfing the web on Wi-Fi or watching videos. That's enough to get you through a long flight or a day of work or school.
The iPad is a jack-of-all-trades. It's perfect for those of us who need a reliable, versatile device for everyday tasks like sending emails, browsing the web, streaming media, or even some light gaming. It's the go-to device for students, families, and anyone who values simplicity, functionality, and affordability in a tablet.
Stay tuned as we delve into the world of the iPad Pro next. It's like the iPad, but with a cherry on top – or should I say, a few cherries!
iPad Pro at a Glance
Let's shift our gaze now to the iPad Pro, the iPad's more sophisticated, more powerful sibling. If the iPad is the family car of tablets, then the iPad Pro is the luxury sports car – designed for those who crave a bit more oomph and sophistication in their tech.
Launched five years after the original iPad, the iPad Pro stepped onto the scene in 2015. Since then, it has consistently pushed the boundaries of what a tablet can do. And boy, does it continue to impress!
For starters, the iPad Pro comes in two sizes: a compact 11-inch model and a larger 12.9-inch model. Both sport a stunning Liquid Retina display, which is a fancy way of saying the screen is incredibly vibrant, bright, and clear. It's truly a delight for the eyes, whether you're sketching a digital masterpiece or binge-watching your favorite series.
But what really sets the iPad Pro apart is its powerhouse processor. The latest models come with the M1 chip, the same one you'll find in the latest Macs. Yes, you heard that right – this chip brings the performance of a computer to the iPad. It's lightning-fast, capable of handling resource-intensive tasks like 3D rendering, video editing, and professional-grade gaming.
The iPad Pro also steps up the camera game with a 12MP Wide camera, a 10MP Ultra-Wide camera, and a LiDAR Scanner for augmented reality (AR) experiences. Selfies and video calls get an upgrade too, with a 12MP front-facing TrueDepth camera.
And let's not forget the battery life. Just like the iPad, the iPad Pro offers up to 10 hours of surfing the web or watching video, but with a lot more power under the hood.
The iPad Pro is a dream for creatives, professionals, and power users who need a device that can keep up with their demanding tasks. It offers the convenience of a tablet with the power of a computer, making it the ideal choice for those who need a bit more from their device.
Coming up next, we're going to put these two side by side and see how they stack up in a head-to-head comparison. Buckle up, because it's about to get interesting!
Additional Reading: RAM on the iPad Pro
Comparing the iPad and iPad Pro
Ready to dive in a little deeper? Good, because it's comparison time! Let's take these two devices, the iPad and the iPad Pro, and put them under the microscope. We'll be looking at the display, the performance, the camera, and the battery life.
Display Quality and Size
First off, the displays. The iPad has a 10.2-inch Retina display, while the iPad Pro comes in two sizes: an 11-inch model and a more spacious 12.9-inch model. Both the iPad and the iPad Pro have beautiful, high-resolution screens, but the iPad Pro's Liquid Retina display takes the cake. It offers ProMotion technology, which provides a 120Hz refresh rate for smoother scrolling and better responsiveness. It's like the difference between watching a DVD and a Blu-ray – both are great, but one is noticeably sharper and smoother.
Processor and Performance
When it comes to performance, the iPad Pro, with its M1 chip, is the clear winner. This chip is a beast, capable of handling heavy-duty tasks like video editing, 3D modeling, and gaming with ease. On the other hand, the iPad's A13 Bionic chip is no slouch. It's more than capable of handling everyday tasks like browsing, streaming, and light gaming. But if you're looking for a workstation-grade performance in a tablet form, the iPad Pro has got you covered.
Camera Quality
On the camera front, the iPad Pro also takes the lead. With its 12MP Wide and 10MP Ultra-Wide back cameras and a LiDAR Scanner for AR, it's a step above the iPad's 8MP back camera. The iPad Pro also boasts a 12MP front-facing TrueDepth camera, a significant upgrade from the iPad's 1.2MP front-facing camera. If you're into photography, AR, or you just want to look your best on video calls, the iPad Pro is the way to go.
Battery Life
In terms of battery life, it's a tie. Both the iPad and the iPad Pro offer up to 10 hours of web surfing or video watching. However, keep in mind that if you're using more demanding applications on the iPad Pro, the battery life might take a hit.
Next, we'll be looking at the contrasts, particularly focusing on the price points, use cases, and the extra features on the iPad Pro. Stay tuned!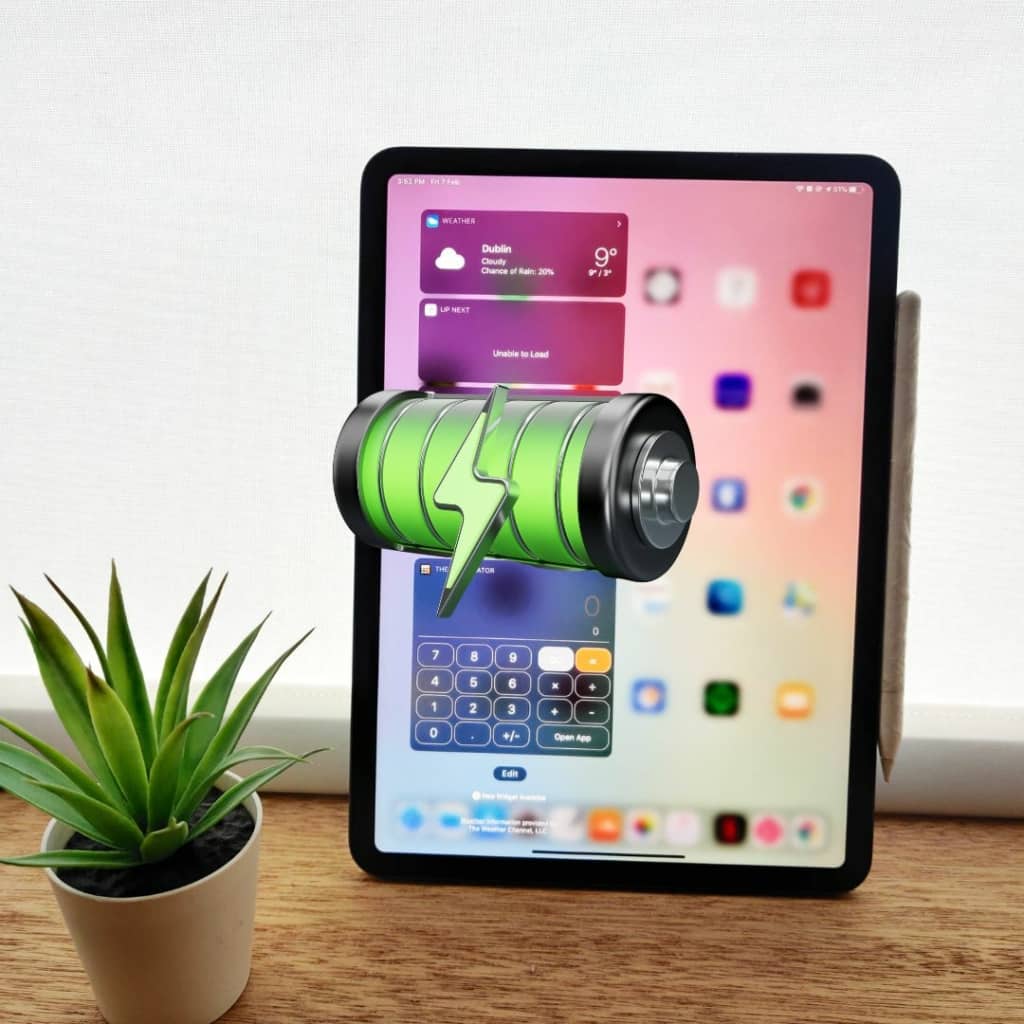 Which One is Right for You?
We've compared, contrasted, and dissected the iPad and the iPad Pro. Now, it's time to bring it all together and help you decide which one is the best fit for you.
Deciding Based on Needs and Budget
Let's start with the iPad. It's the more affordable option and a fantastic all-rounder. If you're someone who needs a tablet for general use like web browsing, streaming videos, reading, or even some light gaming, the iPad will serve you well. It's also a great choice for students, families, or anyone on a budget who still wants a high-quality tablet.
On the other hand, the iPad Pro is a powerhouse. If your work or hobbies involve tasks like video editing, 3D modeling, professional gaming, or digital art, the iPad Pro, with its superior processing power and display, is worth considering. It's a premium device with a premium price tag, but the investment can be worth it if you'll be using these advanced features.
Personal Preferences
Your personal preferences also play a significant role in your decision. If you prefer a larger, more immersive screen for your tasks, the 12.9-inch iPad Pro might appeal to you. If you value portability and compactness, the standard iPad or the 11-inch iPad Pro could be more up your alley.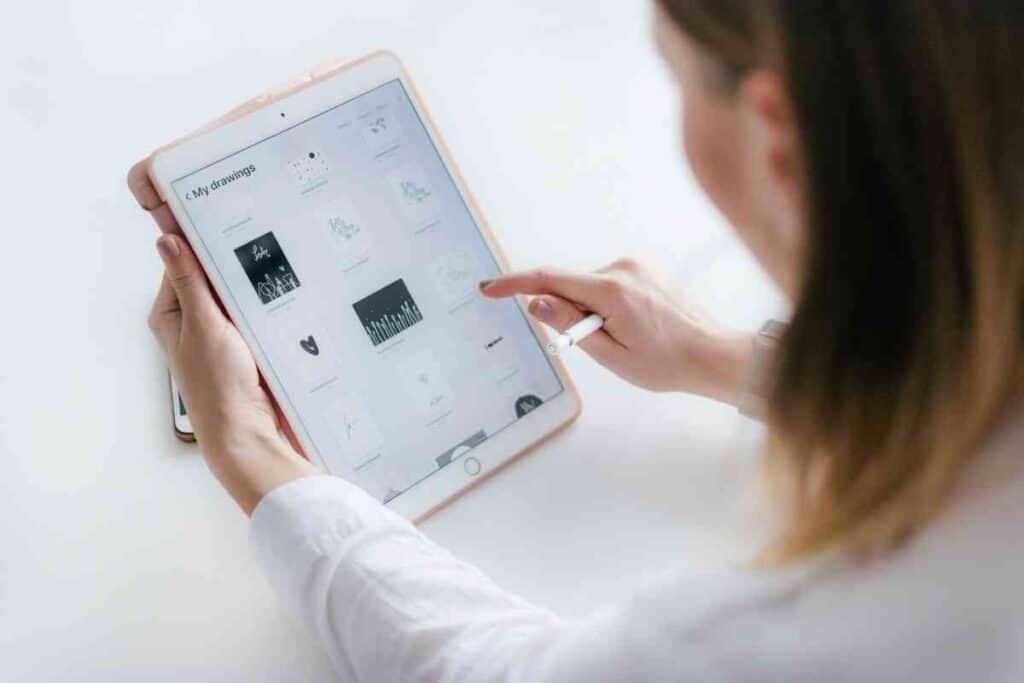 Future-proofing Your Purchase
It's also important to think about future-proofing your purchase. While the iPad is more than capable now, the iPad Pro is better equipped to handle more demanding apps and tasks that may emerge in the future. If you plan to use your tablet for several years and want to ensure it stays speedy and responsive, investing in the iPad Pro could be a smart move.
Remember, it all boils down to what you need from your tablet and how much you're willing to spend. There's no one-size-fits-all answer, but I hope this guide has given you a clearer picture of which device might suit you best.
Next, we'll wrap things up and answer some frequently asked questions about the iPad and iPad Pro. So, stick around for the final round!
Here's The iPad I Use
I still use the 2020 iPad 20 with the 12.9″ display. I've used if for three years and it has been fantastic. My wife has the regular iPad (9th Generation) and she loves it for browsing the web, Pinterest and making her grocery list. She also watches movies on it and plays games when we travel.
I do all of the same things as she does (yes, I even have a Pinterest account full of gadgets and gear), but the two things I use a lot that she doesn't are accessories. I use my Apple Pencil 2 and detachable keyboard all of the time. These two things have allowed me to leave my Macbook Pro at home on occasion and just take the iPad Pro.
I do this fairly frequently for work meetings. However, no matter what the marketing team at Apple wants to say, adding a keyboard to the iPad does NOT make it a Macbook. I cannot live without my Macbook Pro… I'm using it right now to write this article for you.
Here are links to the Apple Pencil and the Detachable Keyboard I use on my iPad Pro.
The Apple Pencil I Personally Use
The Keyboard I have for my iPad Pro
I bought mine refurbished. I love saving a few dollars buying refurbished technology and the keyboard works great. If you don't like the idea of buying refurbished, or maybe it is out of stock, I will provide a second link to the new version as well.
You may also want to have it in white vs. black, so that, too, might be a motivator to buy new versus refurbished. Again, I bought the black version, and it is refurbished, where I saved pretty good about over buying brand new.
Wrapping Things Up
Well, there you have it, folks! We've taken a deep dive into the world of iPads, looking closely at the iPad and iPad Pro, comparing and contrasting them, and hopefully giving you a better sense of which one might be the right fit for you.
Both devices are excellent in their own right. The iPad is a versatile, affordable device that's perfect for everyday use. It's the tablet for the masses – offering good performance, a great display, and a solid user experience.
The iPad Pro, on the other hand, is a beast. It's powerful, packed with features, and designed to handle demanding tasks with ease. It's the tablet for the pros – offering top-notch performance, a stunning display, and a plethora of features that cater to creatives and power users.
At the end of the day, the choice between the iPad and the iPad Pro comes down to your personal needs, preferences, and budget. Remember, the best tablet for you is the one that ticks all your boxes and fits within your budget.
Are you experiencing frequent WiFi disconnections on your iPad? My article, "iPad Keeps Disconnecting from WiFi?" provides insightful solutions.
Here's What You Should Read Next!
I hope you enjoyed this deep dive into the world of iPads. If you're up for on learning more, I've got a couple of other articles that might pique your interest. Check out "Do You Really Need a Screen Protector for iPad?" to understand the importance of screen protection, and explore "Can an iPad Break a Charger?" to get the lowdown on how to care for your device's power needs. Until next time, keep exploring and stay tech-savvy!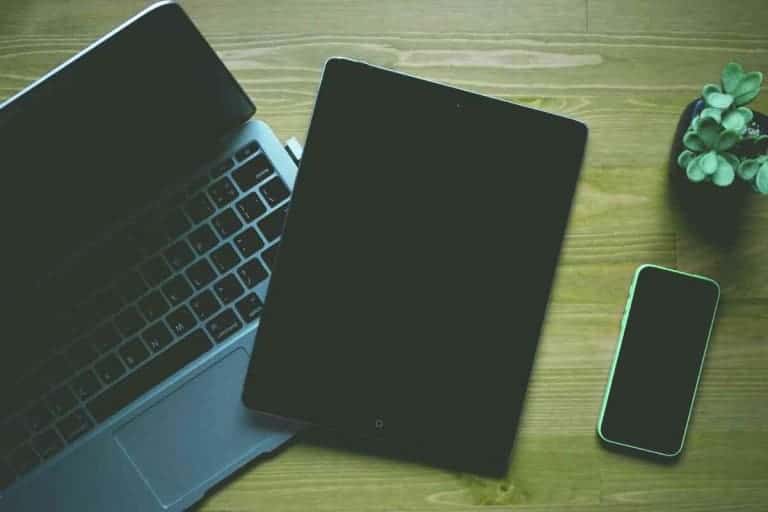 Frequently Asked Questions
Before we call it a day, let's go over a few frequently asked questions about the iPad and iPad Pro.
Can the iPad replace my laptop?
For many people, yes! The iPad and iPad Pro are capable of handling most tasks that you'd use a laptop for, like web browsing, sending emails, and streaming content. The iPad Pro, in particular, when paired with the Magic Keyboard, can even handle more intensive tasks like video editing and 3D modeling.
Can I use the Apple Pencil with both the iPad and iPad Pro?
Yes, you can! The standard iPad is compatible with the 1st generation Apple Pencil, while the iPad Pro works with the 2nd generation Apple Pencil. This makes either device a great choice for note-taking, drawing, and other creative tasks.
Is the iPad Pro worth the extra money?
It depends on your needs. If you're a power user or a creative professional who needs a device that can handle demanding tasks, the iPad Pro is worth considering. However, if you're looking for a tablet for everyday use, the standard iPad offers excellent value for money.
How long will the iPad or iPad Pro last?
With good care, both devices should last for several years. Apple is known for providing software updates to older devices, so even if your iPad is a few years old, it should still work well and remain secure.
And that's a wrap! I hope you've found this deep-dive into the iPad and iPad Pro helpful. As always, if you have any questions or need further advice, feel free to drop a comment or send a message. Happy tablet shopping!
Uncover the best iPad for you in our iPad vs. iPad Pro guide.