Does an iPad Need A Screen Protector? Explained!
This post may contain affiliate links. As an Amazon affiliate, I earn from qualifying purchases.
People have come up with a thousand ways to keep technology safe, and screen protectors are one of the tools that people have created. But, however helpful they may be, they are also a bit of a hassle to put on. This leaves us wondering whether an iPad screen protector is necessary or not.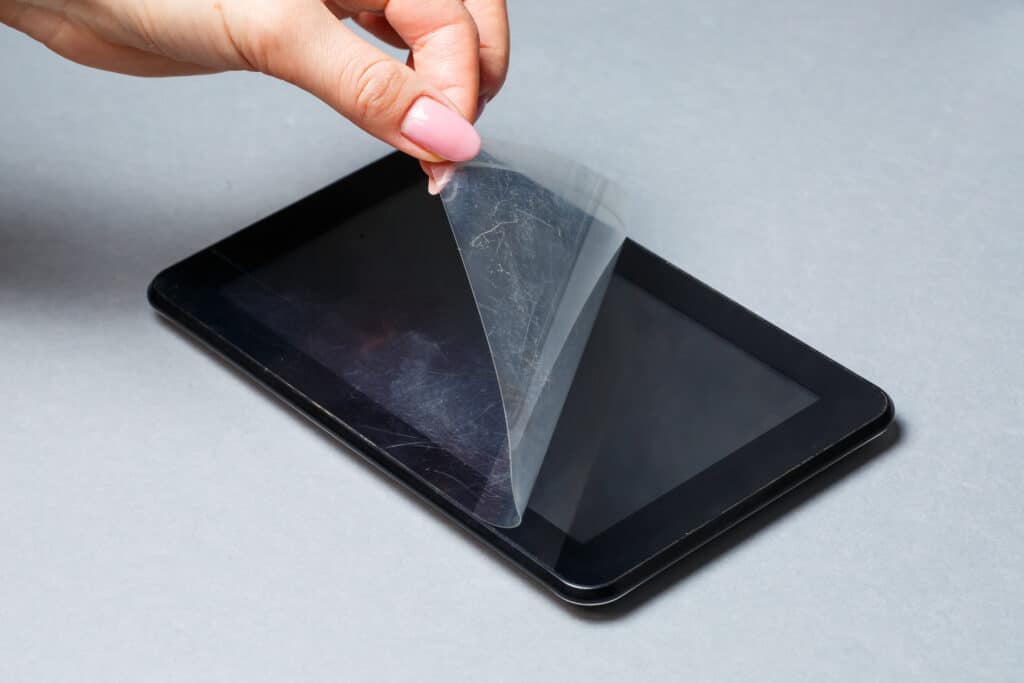 If your iPad's WiFi connection is temperamental, you'll definitely want to check out my article, "iPad Keeps Disconnecting from WiFi?"
Do You Really Need a Screen Protector For Your iPad?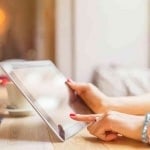 An iPad does not technically need a screen protector, but it doesn't hurt to have one. Screen protectors keep a device's screen from becoming scratched, dirty, and in some cases, cracked. It is simply a safeguard against whatever an iPad might encounter, but screen protectors are not a necessity.
The issue of whether a screen protector is needed or not is an issue that is often discussed among technology lovers. Below is more information about both sides of the argument so you can decide which side of the argument you are on.
Why a Screen Protector?
A screen protector is a single, thin sheet that is designed to lay directly on the surface of an iPad's screen. This is supposed to help keep your iPad screen clean and scratch-free.
If you are extremely concerned about keeping the screen of your iPad clean, then getting a screen protector is not a bad idea.
Many people argue that screen protectors for iPads are irrelevant and don't do much.
The screen is indeed made with tough glass which has been designed to withstand some of the worst things that an owner can do.
However, this glass is coated with an oleophobic coating that can wear away fairly quickly.
A screen protector will help prevent this and thus protect the iPad screen from getting hand oils and fingerprints all over it. Scratches on the iPad screen will occur even if you are careful and try not to scratch your iPad's screen.
However, a screen protector will prevent most of these small dings and scratches from occurring. This will keep your screen and iPad in better shape overall. If you want to keep your iPad looking brand new, a screen protector will help you do that.
Most iPads nowadays are compatible with Apple Pencils.
Although Apple Pencils were carefully designed so they wouldn't damage the iPad screen, an Apple pencil can occasionally make scratches appear and slowly wear the screen of your iPad down.
A screen protector will prevent an Apple Pencil from scratching your iPad and can improve the grip your Apple Pencil has on the screen.
Cleaning the screen becomes less necessary if you have a screen protector. Although the protector itself can get dirty, its overall purpose is to guard against dirt and skin oil, so it won't be as much of a problem.
Plus, when the time comes that it's dirty enough to replace, you can simply peel it off to reveal a shiny and clean screen that has no nicks or scratches.
Using a screen protector can keep grime and scratches off your iPad's screen and when you remove the protector, the iPad looks like new.
If the day comes that you want or need to sell your iPad, using a screen protector can increase the resale value because the device will be in fantastic shape on the outside.
No one wants to purchase a used iPad with a scratched screen.
Recommended iPad Article: "Can an iPad Break a Charger?" – Dive into the reasons behind charger failures and learn how to protect your iPad's power source in this enlightening article. Get the scoop on why some websites won't load on your iPad and what you can do about it. Read all about it in my article "Why Do Some Websites Not Load on iPad?"
Why Not Use a Screen Protector?
If for any reason you are looking for reasons you don't need a screen protector, there are plenty of them.
For starters, people will argue that screen protectors are more effective on iPhones than on iPads, which is partially true. Because iPhones are much more commonly used day to day, their screen protectors are tougher and considered a necessity.
iPad protectors are often deemed much less efficient and unnecessary because they don't experience the same wear and tear as iPhones.
iPhones are often sat upon, put up against car keys, dropped on the floor, and overall just knocked around.
iPads are not quite as susceptible to scratches and dings on the screen because they aren't used in the same way.
While a select few people enjoy the matte finish that a screen protector provides, they often make the pleasant and sleek appearance of the device bulkier.
Apple is known and appreciated for making sleek and shiny products, and applying a screen protector greatly takes away that look, disappointing many iPad owners.
The application of a screen protector can be somewhat difficult and very frustrating.
You must be extremely careful when putting a screen protector on an iPad. If you bend the screen protector in any way, it will bubble up, creating an ugly, bumpy surface that drives most people crazy.
If it's bad enough, many people get irritated enough that they take it off and throw it away, which wastes time and money.
Keep in mind that this doesn't happen to everybody, but sometimes those who choose to go all out with their iPad protection start to become more worried when things hit their device.
They start to worry too much over dropping their iPad, bumping into people, and anything that could potentially damage their device.
This makes owning an iPad stressful when it is supposed to be relaxing and enjoyable.
If you want to keep your iPad safe and protected, buy a case that covers the exterior and edges of your iPad.
Not all cases are created equal, so if protection is your goal, you should look into getting a heavy-duty case that will protect your iPad from falls, bumps, and possibly water.
At the end of the day, it's up to you to decide whether you need to put a screen protector on your iPad.
In reality, you probably don't need one as much as you may have previously believed.
However, there is nothing wrong with putting extra protection on your iPad screen, especially if you desire to keep it in pristine condition and want to avoid scratching the screen.
"What is the Difference Between iPad and iPad Pro?" – Understand the key distinctions between iPad and iPad Pro to help you choose the right device for your needs and budget.