Do Screen Protectors Interfere With The Apple Pencil?
Artists and Notetakers can rejoice knowing they can use and keep their devices protected. In the past, damage to drawing tablets due to pressure and constant pen use was a serious concern. With modern devices like the iPad Pro, this concern is drastically reduced.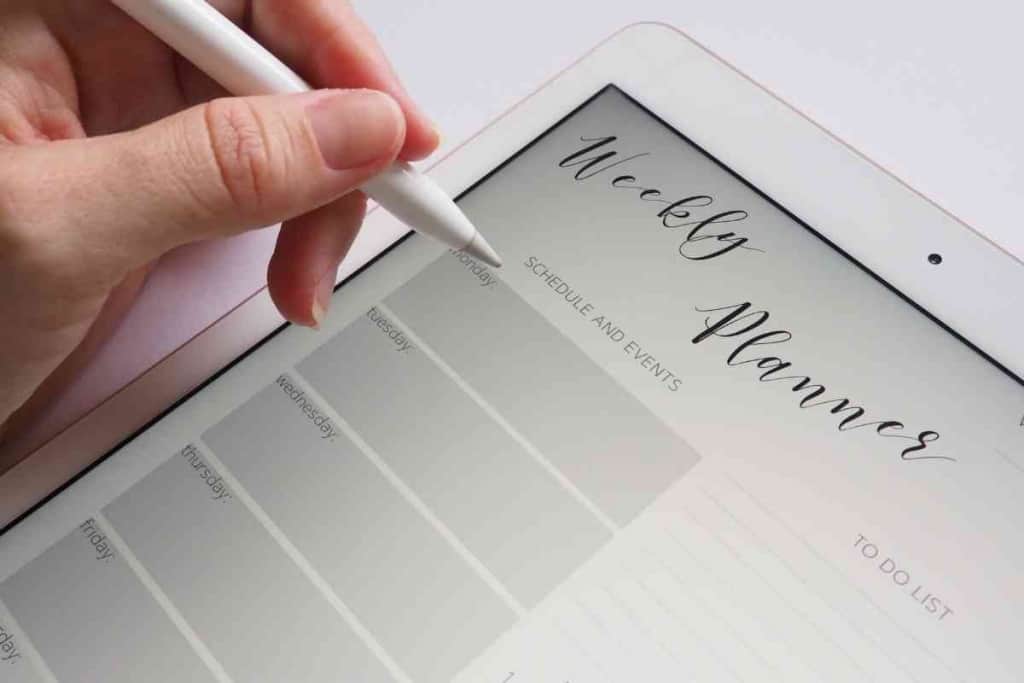 While you are researching Apple Pencil questions, <– bookmark our Apple category and be sure to save these popular topics for further reading: Why Is Double Tap Not Working On Apple Pencil?, Can One Apple Pencil Be Used On Two IPads? and How Fast Does Apple Pencil Lose Charge?
Screen protectors will not interfere with the Apple Pencil. The Apple Pencil uses a separate layer of technology called a digitizer to sense the pen placement while pressure is measured through the Apple Pencil tip. This means you can add an extra layer of protection with a glass screen protector and still use your Apple Pencil.
Screen protectors add an extra layer of surface protection against scratches and nicks. It also adds a layer of impact protection for falls.
If you're using your iPad Pro for long hours, you'll want to take extra precautions.
Can I Still Use Apple Pencil With a Screen Protector?
An extra glass layer or plastic layer over your iPad screen will not impede the use of the Apple Pencil.
The Apple Pencil makes use of a separate layer underneath the visible screen known as a digitizer. This layer keeps track of the Pencil tip's position.
The second mechanism is built into the Pencil tip. It senses the amount of pressure placed on the tip and the tilted angle.The digitizer can sense the Pencil from a short distance from the screen. It only knows it's touching the screen due to the pressure sensitivity.
A few other layers of tech are already packed on top of the digitizer layer. Added one extra glass screen or plastic cover won't make it stop working.
Why Is My Apple Pencil Not Working?
Your Apple Pencil may not be working for a few different reasons.
Let's go over the most common reasons:
Pencil battery is out.
Pencil software is updating.
Pencil is not paired to your iPad.
Pencil tip nib is loose.
Pencil battery is out., Whether you own the first generation or the second-generation Apple Pencil, it's not hard to forget to keep it charged.
The battery lasts for such a long time of heavy use and even longer for light use that you might start to think it doesn't even need a battery.
To test your Pencil's battery level, place it on the magnetic charging side of your iPad or the charging case for a second generation.
First-generation Apple Pencils plug directly into your iPad's charging port.
Once the Pencil is connected and charging, your iPad will show a notification display with the battery level on it.
Let it charge and try to use it once it is.
Pencil software is updating
The rare occurrence that your Pencil is used or otherwise disturbed while it is updating, there may be an error that occurs that messes with your Pencil's functionality.
There isn't a way to fix this on your own.
You will need to contact Apple and see about replacement options.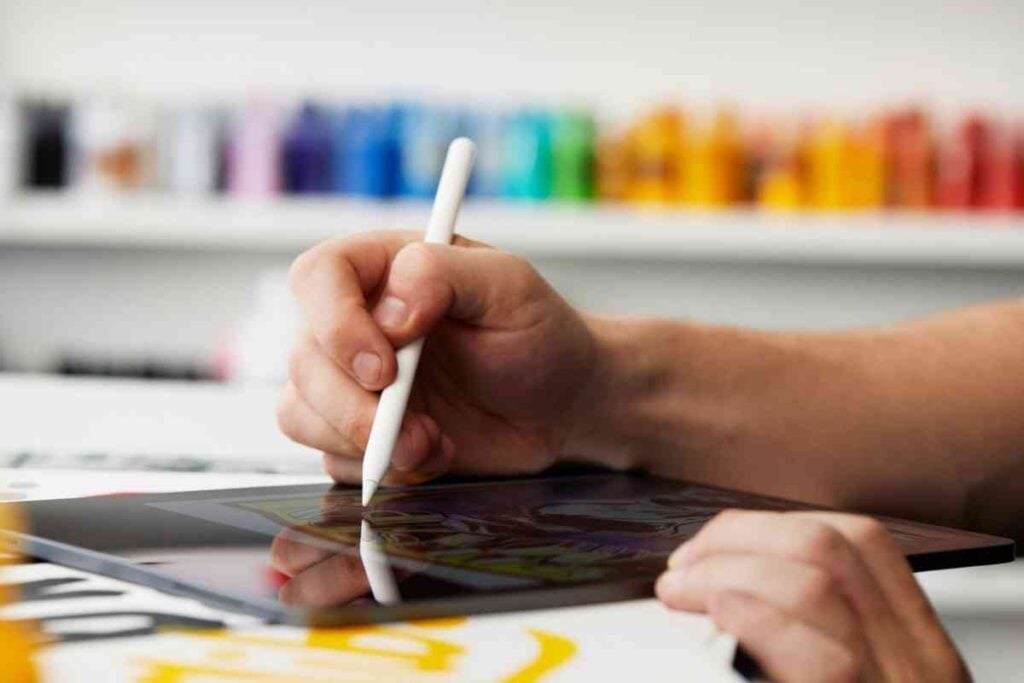 Pencil is not paired to your iPad
If you use your Apple Pencil with more than one device, you may be experiencing an issue with pairing.
The Apple Pencil is only meant to be paired to a single device at a time.
If it has recently been paired with another device still in Bluetooth range, you will need to pair it with the iPad you wish to use.
It may help to walk out of the Bluetooth range, thirty-five feet when you pair your Pencil to the other device.
If you have a second-generation Apple Pencil, place it on the magnetic side of the iPad to charge and pair.
First-generation Apple Pencils will need to be connected with the lightning port under the pencil cap into your iPad's charging port.
Pencil tip nip is loose
If you're a heavy user of your Apple Pencil, the twists and turns you make with the nib across the screen can possibly unscrew and loosen the connection of the tip to the pencil.
You can test the connection of the tip by pushing the tip in toward the Pencil body.
If you are having difficulty, you can twist it to the left and pull the tip-off.
Check for any debris and remove it.
Then push the tip back in and tighten it.
You should try using the Pencil once you are done to ensure the tip is properly connected.
What Are The Best Screen Protector To Use With Apple Pencil?
Now that you know that screen protectors won't hinder drawing performance, you should know about the best screen protectors to get.
If you're planning on putting the Apple Pencil to work full time, you'll want to get the best screen protector you can get.
Here are my top picks:
SwitchEasy Paperfeel Screen Protector
This screen cover is made to feel like paper when you drag your Apple Pencil across it. It's one of the smoothest feels an artist can get from a screen protector.
ZAGG InvisibleShield Tempered Glass
ZAGG has been the leader in performance for glass screen protectors for long enough now that it's a common brand name like Otterbox. It highly increases scratch resistance and drops protection.
JETech Screen Protector
JETech has provided a 0.3mm thick tempered glass cover with a smooth dust-resistant surface. This one makes the list for its easy application.
XIRON Paperfeel
A competitor to the SwitchEasy, this screen protector is also designed to feel like gliding off a clean matte piece of paper.
Mothca Matte
As a third paper feel screen protector, Motcha is a great option. It's slightly less focused on the paper feel but does achieve good protection and a matte texture.
It's a solid debate between using Paperfeel protectors or traditional glass shields. If you haven't tried the Paperfeel screen protectors before, it is a pretty big difference.
Glass screens allow the Pencil to glide easily with no friction which can sometimes lead to small mistakes in movements.
Paperfeel gives your Pencil a little friction that prevents wild sliding movements. It may already be obvious that I recommend Paperfeel protectors.
If you are using your iPad primarily for art, the matte surface and extra friction can give you more control over your Pencil movements. It's also a great way to transition from physical mediums to digital mediums.
FAQ
Do I Have to Use a Screen Protector?
No. It is not a requirement to use your iPad.
However, it is a recommendation if you want to get more time and use out of your expensive devices. The extra layer of protection helps to stop scratches and knicks from heavy use or accidents.
It also gives your tablet more structure when it comes to drops.
Ultimately, I would recommend both a solid protection case and a Paperfeel screen protector.
Does Use a Screen Protector Mess With My Apple Pencil's Accuracy?
No. The location of your Apple Pencil is tracked by a piece underneath the screen known as a digitizer.
The Pencil tip acts as activating device. Once the Pencil tip feels pressure, it tells the iPad it has made contact.
That means whether the Pencil hits the glass screen or a screen protector on top of it, it will act appropriately.