Do I Need Cellular on my iPad?
This post may contain affiliate links. As an Amazon affiliate, I earn from qualifying purchases.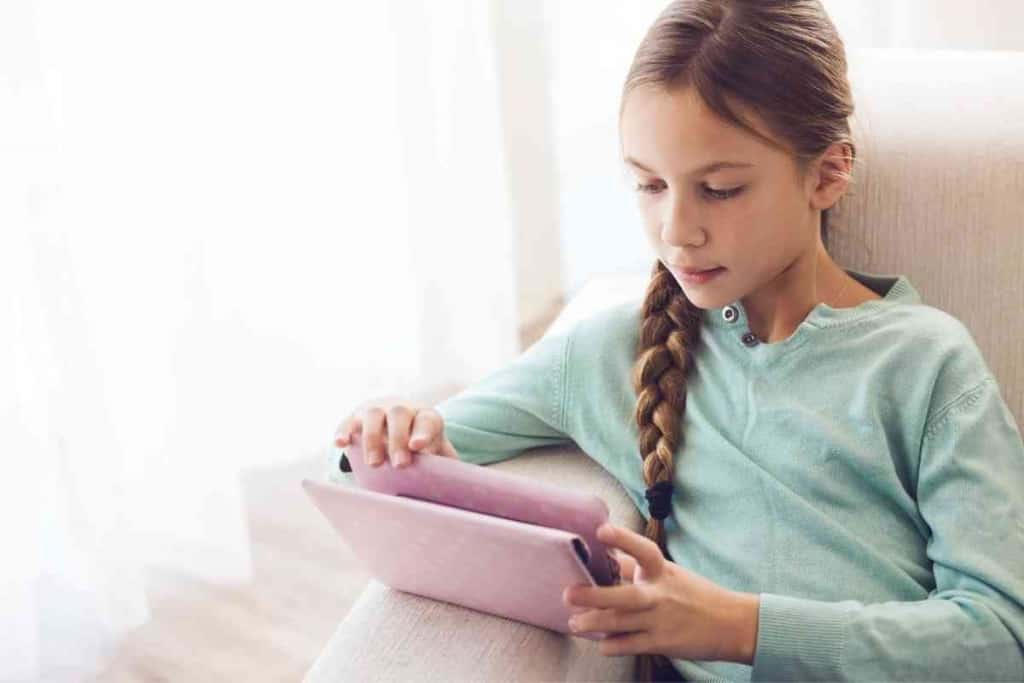 It has long been known that iPads come in two varieties: the Wi-Fi only iPad and the cellular enabled iPad.
Deciding which of these options is right for you can be challenging, especially since the difference between them is more than meets the eye.
Do I Need Cellular on my iPad?
Whether or not your iPad should have cellular depends completely on your needs. If you intend to use your iPad as a fully connected mobile device with all connectivity options enabled, then cellular is the way to go. However, if you need a device for just home use, Wi-Fi only is the better option.
While at first, it may feel like Wi-Fi only iPad is not a good idea, it may just suit your needs and also save you some money. 
Let's take a deep dive!
Main Differences between Wi-Fi iPads and Cellular iPads
After all the iPad models that Apple has launched to date, there is still one feature that has Apple enthusiasts divided when it comes to the iPad, and that is the cellular feature.
Be it the iPad or the iPad Pro, Apple has two variations for almost all of its iPad models: cellular and Wi-Fi both or Wi-Fi only.
With the cellular iPads, you can have full connectivity and accessibility from a tablet PC that you would normally experience with a smartphone only.
This means you can have a SIM Card for your iPad and use it for phone calls, SMS messages, and also for mobile data packages from your service provider.
On the other hand, Wi-Fi only iPads do not come with the hardware to support cellular networks and there is no SIM Card slot.
So, once you have purchased a Wi-Fi only iPad, you can't convert it to cellular.
Your iPad will only be fully functional if you are home and connected to your personal Wi-Fi or if you have access to a public Wi-Fi network.
Other differences between these two iPad models also include the difference in price points and the difference in usage costs once you have paid the initial price to purchase the device.
Mobile data is expensive these days and you need to make a wise decision that will aid you in the long run, instead of adding extra monthly expenditures to your already hefty bills.
Whether you buy directly from the Apple store, from a third party store that is the official carrier of Apple devices or you buy the device pre-used from a used electronics store, the cellular iPad will cost more than the Wi-Fi only iPad.
Buying a used Wi-Fi only iPad will cost significantly less than a brand new cellular iPad.
It will also cost less in the long run.
For a cellular iPad, you will have to buy a SIM Card and opt for a data plan in order to enjoy full mobile connectivity, which means you will have an additional mobile bill along with your smartphone.
So not only is the cellular iPad more expensive, it will cost more money to run every month.
Now, let's discuss whether you need a cellular iPad or if you can still get your money's worth with the Wi-Fi only iPad.
Why The Cellular iPad is your Best Option
The cellular iPad is your best option if you choose to utilize your iPad as your main mobile device.
This is very rare because most people buy the iPad for supplemental use and not as their main cell phone device that they take with them everywhere.
As a secondary device for just home usage or other creative uses, having cellular on your iPad can be a nice feature but it really isn't mandatory.
If you are already paying for your home's Wi-Fi connection and your phone's data plan, having an iPad with a data plan to pay for every month is not really a smart decision.
However, cellular iPads can be a great option for people who always use their iPad on the go in professional settings.
If you are a creative person or someone who handles their work on an iPad, having cellular enabled on your device can be a great feature.
This will allow you to manage everything from one device, without having to take out your phone every time you have to call or send a text message.
As a professional person, this streamlines your work and makes your life a lot easier.
Furthermore, if you are a person who travels due to work and needs the iPad at all times, a cellular iPad will keep you connected at all times with a mobile internet plan and you won't have to wait for a Wi-Fi network to become available to get online.
This will help you stay connected on the go, it will help boost your productivity and it will also reduce downtime while traveling because you will have internet access at all times.
Why The Wi-Fi Only iPad is your Best Option
If you don't really need the iPad as an essential device, but more so for an added entertainment option in the house for yourself or your family, then the Wi-Fi only iPad could most possibly be the best option for you.
If you are buying the iPad for children to use around the house, it is best to save your hard earned money and buy the Wi-Fi only version.
This still has all the features of any other iOS mobile device, without cellular connectivity.
This can be a great, cost-effective option not just for children but for anyone who aims to use their iPad at home or in an office where Wi-Fi is already available around the clock.
For example, if you are a musician who wants to use the iPad for composition purposes in a studio only, then you really don't need cellular features.
Wi-Fi only iPads are also a great option for digital artists who want to have a permanent tablet in their studio to draw on.
The iPad for digital drawing and sketching is a great option and if you will be using it in your art studio as a full-time drawing pad, cellular really wouldn't be your priority.