5 Ways To Get Local Channels On Your Apple TV
People don't necessarily want to lose their local channels when they switch to Apple TV or something similar. How to get local channels on Apple TV?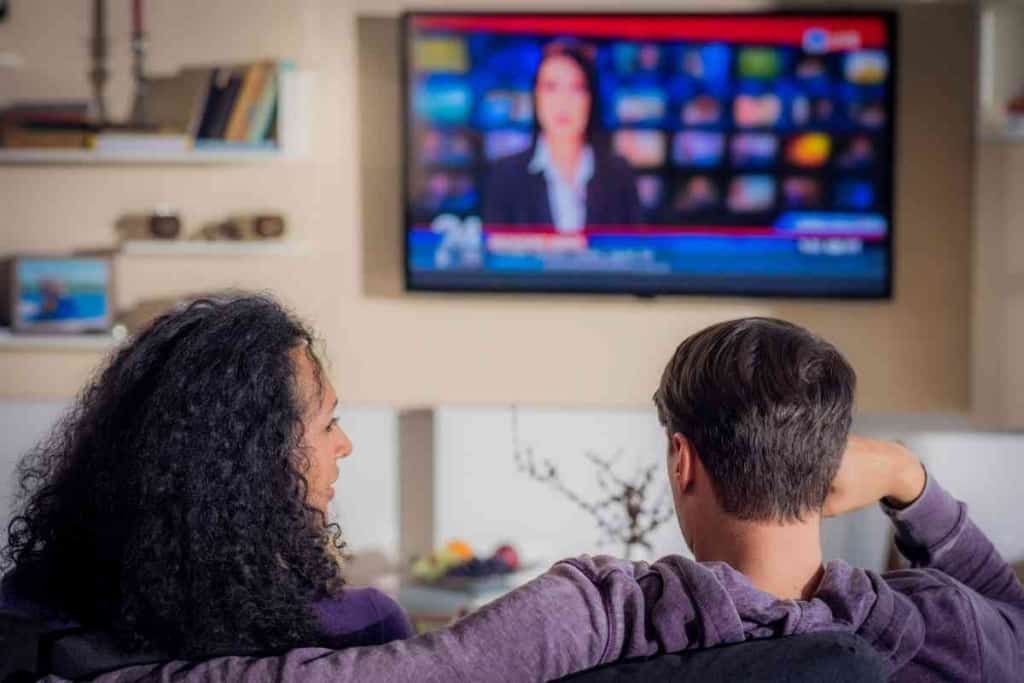 Table of Contents
How do you watch local channels on an Apple TV?
The best way is to sign up for a streaming service that lets you stream local channels. DirectTV Stream, FuboTV, Sling, Hulu, and Youtube TV all offer local channels. Another option is using an antenna, although Apple TV is not directly compatible with antennas.
I currently subscribe to Hulu which has my local channels. Before I had Hulu, an antenna worked perfectly well.
Can You Watch Local Channels On An Apple TV?
Yes, there are two ways to do this. The first one is streaming services, the second one is using an antenna.
With streaming services, you can watch local channels live over the internet. It works just like free over-the-air TV, except that the technology is different.
You can get the major network TV stations live through a streaming service in many locations. You can get FOX, ABC, NBC, and CBS on your Apple TV if you sign up for the right service.
Streaming Services That Include Live TV
Many streaming services offer a mix of streamed content and live television. You can watch some shows on-demand, watch other shows live, and record other shows. These services often offer local channels.
Hulu
One of the best streaming services is Hulu. One of their subscription options is Hulu Plus Live TV, which includes local channels.
The company is very good at making deals with other television companies, so they have deals with big network TV providers.
Hulu is also a great choice if you watch regional sports networks. Hulu is probably the best choice for most people if you aren't sure which streaming service to choose.
Sling TV
Sling TV is a subscription service that is similar to cable. Usually, you stream live television, not choose what to watch whenever you want to watch it.
You can also record episodes and sports programs to watch later, and there are many programs you can watch whenever you want. However, Sling TV is more similar to cable than other streaming services. Most people use Sling to watch cable network channels live or shortly after the episodes air.
Sling TV is great for local channels, but it depends on your location. You might have an excellent selection to choose from or you might not get local channels at all.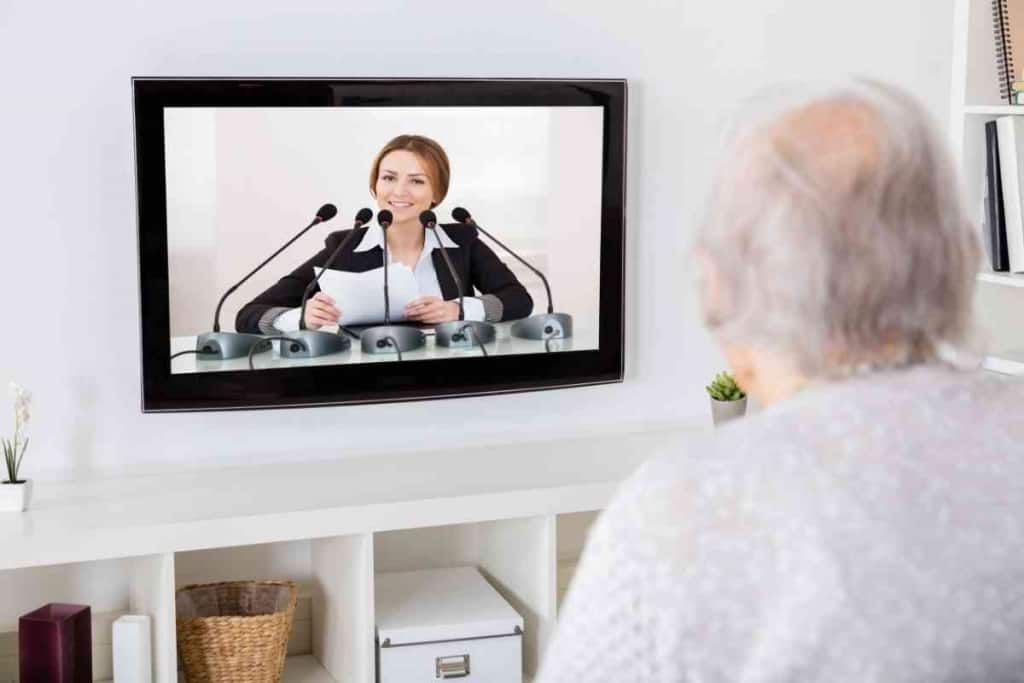 Youtube TV
Despite its name, Youtube TV is not anything like Youtube. It is a cable alternative like Hulu and not a better version of Youtube that you have to pay for. You can stream many cable channels live and it is not vastly different from having cable or satellite.
Google's Youtube TV works very well with an Apple TV box. Apple and Google are competitors, but this doesn't prevent them from keeping most of their technology compatible. Youtube TV's menus are well-organized and easy to understand.
You can get live local channels plus regional sports networks. The selection is better in some places than others. Always find out what local and regional channels are available in your area first.
FuboTV
Many people still have a cable subscription for sports coverage. FuboTV may be the best streaming network for sports fans. Some of the content is available in 4K. The channel covers less popular sports like cycling as well as the most popular sports.
It often offers regional sports networks and other local channels. Fubo has many deals with major networks and can offer good local coverage. As always, the amount of local content you get depends on your location.
Paramount Plus
Unfortunately, this is not a good choice for local channels. Usually, the only local channel they have is CBS. Paramount Plus usually lets you stream that channel live. Not every streaming service has local channels.
Does Apple TV Have Any Free Content?
Yes, Apple TV lets you stream some movies, shows, and first episodes of shows for free. You can also pay a monthly fee for Apple TV plus, which has a lot more content including Apple original content. However, you need to subscribe to another service like Hulu to get local channels.
Can You Use An Antenna With Your Apple TV?
Yes, you can watch local channels on an Apple TV, but you must buy an antenna. Your Apple TV streaming box does not include an antenna, so you have to buy an antenna separately.
There are some tricks to getting an Antenna to work with your Apple TV. Antennas are inexpensive and are better than ever before.
Is Broadcast TV Still Worth It?
Broadcast TV still has many great shows on it, plus it is free. People who are trying to save money might have a subscription to an inexpensive streaming service such as Netflix plus an antenna instead of a cable subscription.
Local channels are somewhat underrated. You can find local sports, local news, and some of the best popular shows on your antenna for free.
If you haven't used an Antenna in a decade or two, you might be surprised by how much better Antennas are today. They can pick up signals from farther away, are compatible with 4K resolution, and use new technology to make the image as clear as possible.
How Do You Attach Your Apple TV to an Antenna?
You could simply attack your Antenna to your TV and not to your Apple TV box. However, you might want only a single input on your television. Is there any way to attach your Antenna to your Apple TV box instead of directly to your TV?
You Could Use an OTA DVR to Connect the Two
You could first connect your antenna to an OTA DVR to record the live TV, then use your Apple TV box to steam the recorded content. This is a bit complicated, but it does work. There will only be a single input in your television this way.
An OTA DVR is a device that records free TV. It then saves it and lets you stream that recorded content using any compatible device. It is compatible with your Apple TV box.
You Can Use a Plex Media Server
Another sort of complicated option is using a Plex media server to connect your antenna to your normally incompatible Apple TV box. A Plex media server is something you set up with a computer, not something you have to buy. However, you do have to pay a monthly fee for the premium version to get this to work.
To set it up, you will hook an antenna up to your computer (or another compatible device) and use the DVR feature to make whatever the antenna picks up available for streaming. You will also install Plex on your Apple TV, and it will be able to pick up the signal. You will also need a TV tuner to hook the antenna up to your computer's USB port.
Is There An Easier Way?
The best way might be to attach your antenna to your TV directly instead of attaching it to your Apple TV box. Use your Apple TV for streaming content and use your antenna for local channels. You cannot directly hook your antenna up to your Apple TV box as the two are incompatible.
Key Takeaways
Usually, people get local channels from streaming services. Depending on your location and what streaming service you sign up for, you may be able to stream your local channels live.
You can use an antenna to get local channels on your TV. You can do this by hooking up your antenna to your TV directly, without running it through your Apple TV.
If you do want to run the antenna through your Apple TV, there is no very simple way to do this. You need other technology, such as an OTA DVR or Plex Media Server, to connect the two. The only advantage of this is that all of your media will be in one spot and it will only use one input on your TV.