How Do You Get Apple TV To Work On A Non-Smart TV?
Apple TV is a great way to enjoy your favorite streaming services and apps all in one place, but how can you get Apple TV to work on a non-smart TV?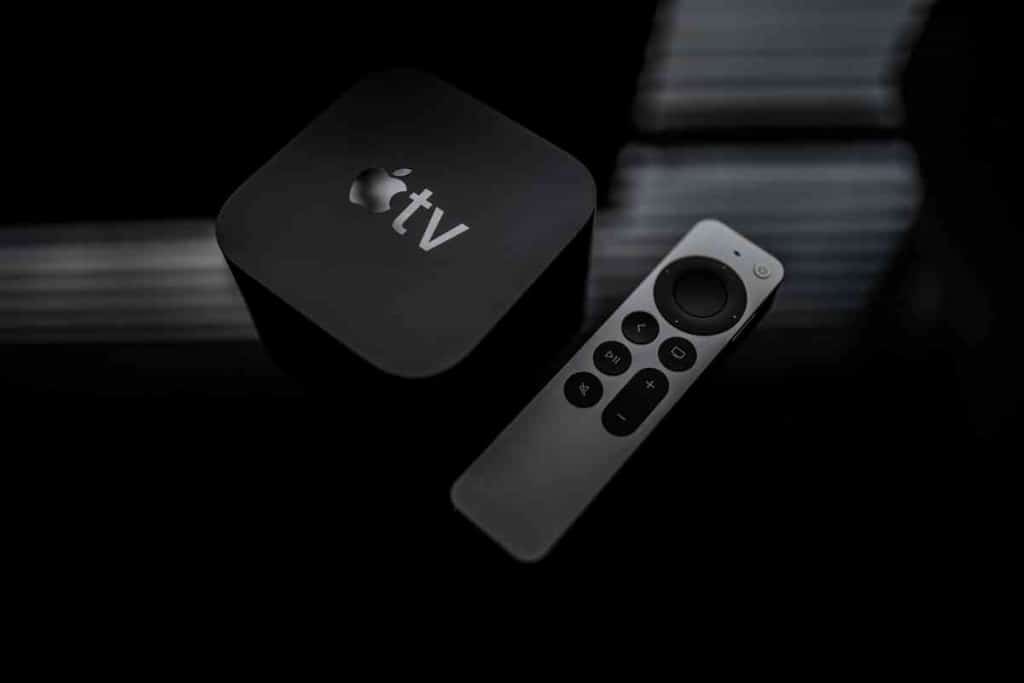 Table of Contents
Will Apple TV work on a TV that is not smart?
The great thing about Apple TV is that it was originally designed specifically for non-smart TVs, so connecting the two is very easy. All you need to do is connect an HDMI cable from your Apple TV console to your non-smart TV and everything will work as intended.
As an Apple enthusiast myself, I remember when the first generation Apple TV came out, Though I didn't get one for myself until the second generation was released, the prospect of having all the capabilities of a smart TV, before smart TVs were the norm was incredibly exciting to me.
Still, setting up Apple TV can be confusing if you are new to the product so don't worry if you don't know what you're doing. Just follow my instructions and you will have Apple TV connected to your non-smart TV in no time.
What Is Apple TV?
Before we get into how to set up your Apple TV, it may benefit you to know a bit more about what Apple TV is.
Originally released in 2007, the Apple TV is essentially a digital media player that can bring all sorts of video streaming services and other applications to your living room. While the first generation device was quite simple, Apple TV really started to hit its stride with the second generation device.
The new device featured a variety of apps and streaming services and introduced the now standard HDMI output which allowed the device to be connected to HD TVs.
AirPlay was also a big feature of the new device, allowing users to stream music, photos, and videos from their phones onto the much larger screen of their TVs.
All of these features, essentially made any TV a smart TV, in a world where smart TVs were an expensive luxury and not quite yet the norm. This was an exciting prospect for many consumers.
The current device has all sorts of capabilities. Having access to all of your favorite streaming services and apps is still the main selling point, but with mirroring and casting from AirPlay, built-in virtual assistant Siri, and compatibility with HomeKit which can control smart locks, garage doors, thermostats, and security cameras all around your house, the new device can help you control pretty much anything you need to around your house.
Does Apple TV Work With Non-Smart TVs?
Now that we know what Apple TV is and what all it can do, does Apple TV work with non-smart TVs?
It absolutely does, in fact, that is really exactly what Apple TV is designed to do best. Though made more redundant recently with the advent of Smart TVs becoming the norm in most households, Apple TV was designed to bring the computing power and capabilities of a smart TV to the regular old TV that most people used to have in their living rooms.
After all, before smart TVs were the norm, they were incredibly expensive. So, why would you want to buy a smart TV when you could simply buy a much cheaper non-smart TV and spend a few extra dollars on Apple TV to have all the same capabilities?
Bottom line, Apple TV was originally designed for exactly this purpose and if you have a non-smart TV, Apple TV will work with it perfectly to bring you all the standard smart TV capabilities.
How Do You Get Apple TV To Work On A Non-Smart TV?
Setting up Apple TV with a non-smart TV works is quite simple and works just the same way it would if you were connecting it with a smart TV. You'll just need to follow a few simple steps, most of which the Apple TV device itself will guide you through.
First, you will need to connect the power cable from your Apple TV device into an outlet somewhere close to your TV. Then, simply take an HDMI cable and plug it from the back of your Apple TV into one of the HDMI ports on your TV.
Once you have everything plugged in and powered, you'll need to turn on the Apple TV device, power on your TV, and make sure that your TV's input to the HDMI input that you plugged your Apple TV into.
You will also need to make sure that your Apple TV has a connection to the internet. You can connect your Apple TV to your WiFi network during setup, or if you prefer, you can use an ethernet cable to give your Apple TV a wired connection directly to your router. It doesn't matter which option you choose here.
As long as your Apple TV is connected to the internet in some way, it will work properly.
While setting up the Apple TV you will be prompted to select your preferred language and the country or region that you are in.
You will also be prompted to choose whether or not you want to use Siri. You can choose yes or no, but I highly recommend having Siri enabled as it will allow you to use voice commands to control Apple TV.
From here, you'll be prompted to sign in using your Apple ID. You can either do this manually or automatically with your iPhone. If you choose "Set Up with iPhone" you will be able to follow the onscreen steps to automatically import your WiFi and Apple ID information from your iPhone, however, if you don't want to do this you can choose "Set Up Manually" and plug in all of the information yourself.
Once you've completed all these steps you can start signing in with your cable provider and streaming services in order to have access to all of the TV shows and movies that you currently have access to through your subscriptions.
Any other customization settings can be accessed from this point as well, so you can customize the home menu to your preferred specifications.
Now that everything is set up and you are signed into all of your accounts, you can begin using and enjoying all the features that your Apple TV has to offer.
Key Takeaways
Apple TV can bring all of the features and perks of having a smart TV to non-smart TV users.
Apple TV not only works with non-smart TVs, but that is what it was originally designed to do.
Setting up your Apple TV is very simple, just follow the instructions and prompts on the screen.