Are Apple TV Movies Free? Here's What You Need To Know
The Apple TV ecosystem can be confusing if you aren't familiar with it. An Apple TV premium membership may be appealing if you already invest in Apple products. But are Apple TV movies free?
Apple exclusives are only available through Apple TV+, the premium subscription service for Apple TV. Users can enjoy free pilots to over 30 series on the Apple TV without a premium subscription. You can also use several free trials to determine if Apple TV+ suits your preferences.
Apple TV and Apple TV+ offer unique features compared to similar options. However, there's much to consider when selecting a streaming box and premium subscription.
What is Apple TV?
The Apple TV (on Amazon) is not the same as traditional television. The Apple TV turns traditional televisions into smart ones. The device is a palm-sized streaming box plugged into a standard television, allowing you to stream your favorite shows and movies.
You can use Apple TV to stream apps like Netflix, Hulu, HBO Max, Disney+, and more. The device comes with an Apple-designed remote that's incredibly sleek, and you can use HomePods or HomePod minis as TV speakers, depending on the situation.
What's the Difference Between Apple TV and Apple TV+?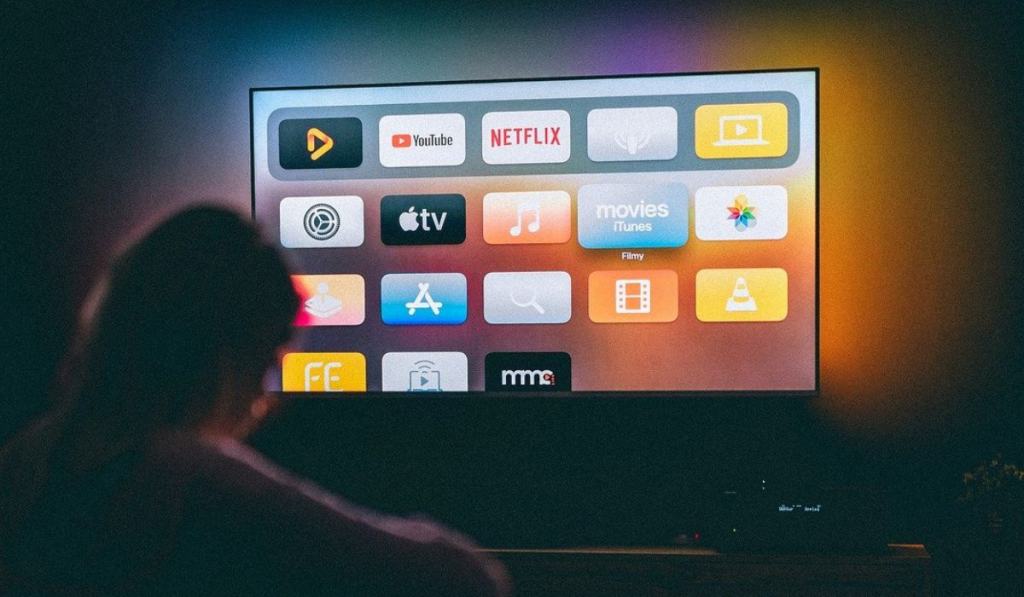 Apple TV+ is Apple's premium streaming service, similar to popular platforms like Netflix, HBO Max, Hulu, and more. The service requires a monthly subscription and is entirely ad-free, besides promotional content and additional streaming features from Apple TV+.
Apple TV+ may improve your Apple TV experience, providing you with more content and a one-stop for all your streaming platforms.
On the platform, you can find thrillers, dramas, comedies, cartoons, and other Apple Originals. The service also allows users to download series to watch offline, making the platform more accessible.
Is Anything Actually Free on Apple TV?
The Apple TV concept can be somewhat tricky to understand. Between the Apple TV, the Apple TV app, and Apple TV+, it's easy to get confused. Here's a breakdown of what's free on the platform:
What's Free on the Apple TV?
Here's the content you can view on your Apple TV or on the Apple TV app without paying extra:
Series you've purchased from the Apple iTunes Store

Movies you've bought or rented from Apple

Media you've uploaded

Media available on an Apple TV Channel

Media from several streaming platforms you use, including Amazon Prime, Hulu, Netflix, and more.

Media from on-demand TV stations, including iPlayer Anything on premium Apple TV+ subscriptions.
You Can Watch the First Episode of Some Series
With a basic Apple TV, you can watch the pilot episode of many TV series. Apple offers 38 free episodes for customers to enjoy. You can watch the first episode from series like The Morning Show, See, Ted Lasso, and more.
Apple TV+ Seven-Day Free Trial
Apple provides new customers with a seven-day free trial of Apple TV+ to allow them to determine if they enjoy the service. Afterward, customers are charged the standard subscription fee of $4.99 per month. Users can cancel their subscriptions before the trial is over to avoid charges.
Apple TV+ Three-Month Free Trial
Customers can receive up to 90 days of Apple TV+ for free when they purchase a new iPhone, iPad, Apple TV, Mac, or iPod device. You can easily set up your Apple TV+ free trial by using the following steps:
Boot up your Apple device and log in using your Apple ID.

Launch the Apple TV app. Ensure your iOS device uses the latest software version, including iOS, iPadOs, tvOS, or macOS.

You should notice the free-trial offer right after starting the app. If you don't see the free trial, navigate toward the Apple TV+ tab to accept it.

Click "Enjoy Three Months Free" to finish.
Remember that you'll be charged the standard monthly subscription cost after the three-month trial ends. However, you can cancel ahead of time to avoid unnecessary charges.
Apple TV+ One-Month Free Trial
Customers can receive a free one-month trial of Apple TV+ when they purchase an Apple One subscription. The Apple One package groups several Apple services together, and new users receive one month for free.
However, users with existing subscriptions will not receive a free month for any of the services included with Apple One.
What Does the Apple TV Subscription Include?
The Apple TV+ subscription includes several exclusive shows and movies that users can stream online or download for offline use. There are over 40 TV series and 15 movies on the Apple TV+ platform.
However, the Apple TV+ catalog pales compared to larger platforms like Netflix, Amazon Prime, Hulu, and others. Most customers are wary of subscribing to Apple TV+, as they feel they aren't getting their money's worth.
Popular TV Series on Apple TV+
Ted Lasso
Severance
Central Park
Life by Ella
See
Trying
Duck & Goose
Snoopy in Space
Dickinson
The Morning Show
Popular Movies on Apple TV+
Lucy's School
Luck
Cha Cha Real Smooth
To Mom (and Dad), With Love
It's the Small Things, Charlie Brown
Snoopy Presents: For Auld Lang Syne
Who Are You, Charlie Brown?
Billie Eilish: The World's a Little Blurry
Is Apple TV Worth Getting?
You're probably wondering if an Apple TV is really worth it when compared to other smart TVs and streaming platforms. The Apple TV has several unique advantages, making it an exciting option for consumers. Here are a few factors that make the Apple TV worth considering:
Excellent Portability
Although the Apple TV is expensive, it's incredibly portable compared to alternatives. You may not consider streaming boxes as mobile devices, but the Apple TV is an excellent product to bring on a vacation or trip.
The device can have more than 32GB of storage, allowing you plenty of space to store media, apps, and games. The easy Wi-Fi connectivity also gives you the option to stream media from your favorite platforms.
Ideal HomeKit Experience
Apple utilizes new Thread technology with the Apple TV 4K model. Thread is a low-power mesh networking standard that improves smart devices.
With Thread technology, intelligent devices like cameras, doorbells, thermostats, and more are more efficient. If you're building a smart home setup, you may want to consider the Apple TV 4K model.
Provides Multi-User Experience
The Apple TV allows users to easily swap between different profiles, creating a personalized experience between household members.
Your children can enjoy their favorite cartoons while you're recommended action-packed thrillers. The Apple TV is an excellent product to consider if you seek a multi-user experience.
Great Hardware
The Apple TV offers robust hardware, including the Siri Remote. The Siri Remote is only compatible with the Apple TV streaming box, but it's an excellent feature. The remote offers straightforward scrolling, navigation, and Siri integration.
These functions allow you to easily navigate your favorite shows, movies, and media. If you love the Apple ecosystem, you may want to consider an Apple TV streaming box.
Wrapping Up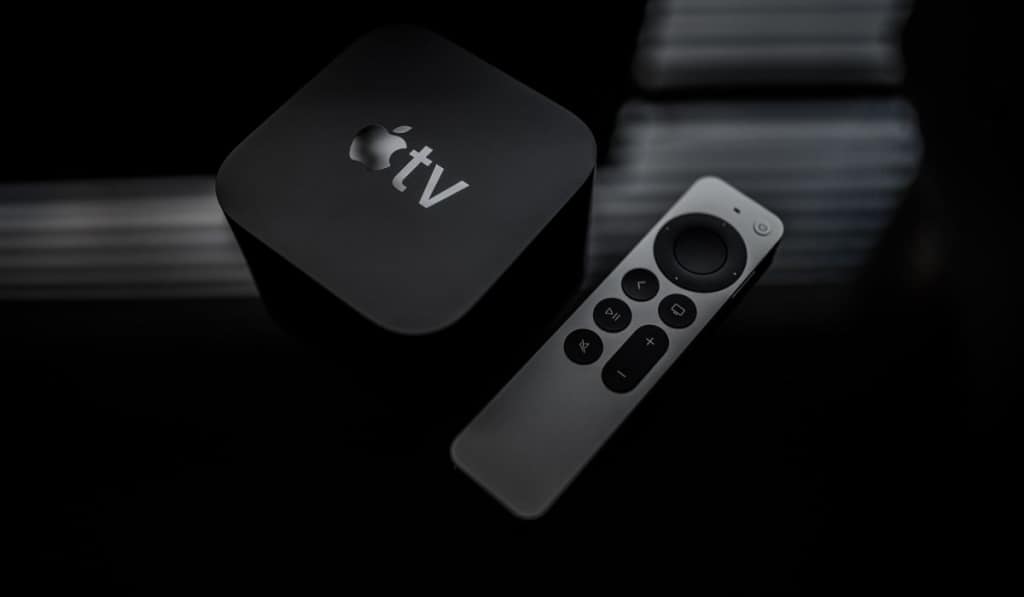 The Apple TV might be right for you if you enjoy the Apple ecosystem and available products. The Apple TV is Apple's streaming box that provides versatility, accessibility, and a sleek design.
However, the premium Apple TV+ subscription is lacking compared to popular platforms like Netflix, Hulu, and Amazon Prime.