Need To Stop Yourself From Texting Someone? Try These Hacks
This post may contain affiliate links. As an Amazon affiliate, I earn from qualifying purchases.
Despite our best judgment, we've all had that one person who we can't seem to stop texting or calling. Luckily, we've got some solutions for you, regardless of whether you need to stop drunk texting your ex or sending memes to your best friend during important meetings.
You can use text-blocking apps to block numbers and prevent yourself from texting them. On iOS, try using Mr. Number Lookup or Call Block. For Android devices, Calls Blacklist will do the trick. If needed, you can also block another person's number, preventing them from contacting you.
Don't fret if you can't stop messaging a certain someone — or if they won't stop messaging you. There are a few easy solutions to try. Let's take a look at each one in more detail.
Solution 1: Use a Text Blocker App
One of the easiest ways to prevent yourself from texting someone is to incorporate a text blocker app into your device. Check out these apps to block texts:
Drunk Mode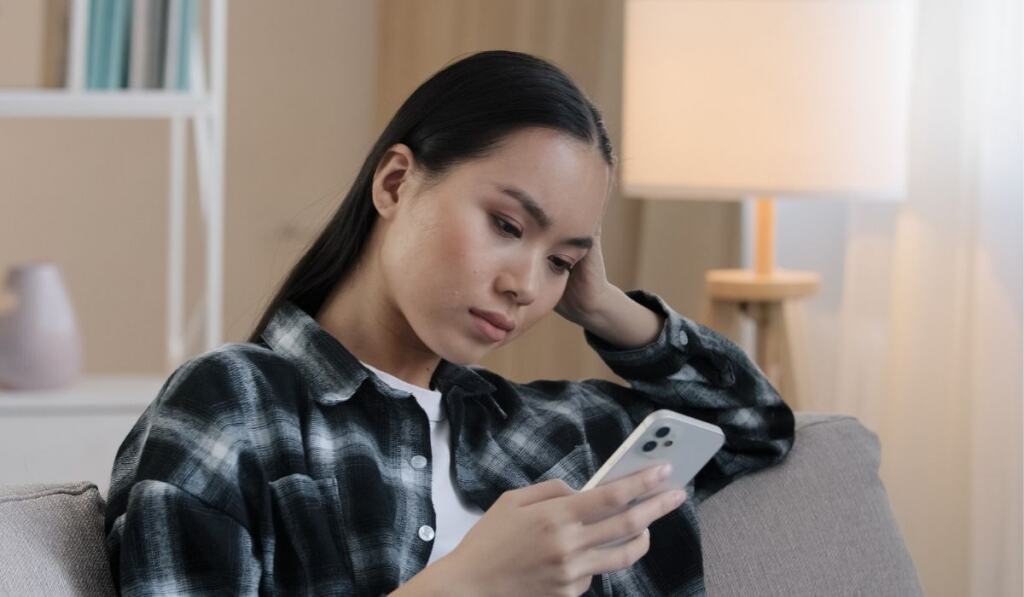 As the name suggests, Drunk Mode is designed to stop users from texting exes or important contacts (such as your boss) while inebriated. The app allows you to block specific contacts for up to 12 hours, allowing ample time to save yourself from decisions you may regret in the morning.
Drunk Mode has handy features, like hard-to-solve math prompts if you try to disable the feature before the designated time limit ends. Drunk Mode is available from the respective App Stores on iOS and Android devices.
Mr. Number Lookup & Call Block (iOS Only)
One of the best text-blocking apps for iPhone users is Mr. Number. The app has a wide variety of valuable features, including blacklist management, notifications for spam messages and calls, location-based call blocking, and more. Mr. Number Lookup & Call Block is available in the App Store for iOS 11 and later.
Calls Blacklist (Android Only)
Calls Blacklist is easily one of the best Android apps to prevent unwanted text messages and calls. The app has several unique customization options, like allowing you to block numbers based on the first digits. This feature is helpful for blocking spam calls or notifications from specific regions.
Additionally, Calls Blacklist allows you to block numbers at certain times of the day, like if you're out drinking or at an important meeting. You can find Calls Blacklist on the Google Play Store for Android 4.0 or higher.
VeroSMS (iOS Only)
Another iOS option is the free SMS-blocking app, VeroSMS. This app has the fundamental features of a good message blocker, like an easy-to-use interface, unlimited keyword blocking, and blacklists.
You can also configure the app to block texts automatically from anyone in your contact list. VeroSMS is available in the App Store for iOS 11 and later.
Key Messages (Android Only)
Key Messages is a crucial app for blocking unwanted text messages or numbers and filtering your inbox. The award-winning app allows you to block messages based on numbers, keywords, contact titles, and more.
You can also restore messages, filter spam, and organize your inbox with unique features. You can find Key Messages in the Google Play Store for Android 5.1 or higher.
Solution 2: Block Their Number
Besides message blocking apps, you can also simply block the other user's number to prevent unwanted texts and calls. Blocking a number prevents the user from contacting you, but it's still a viable solution if you don't want to cut off contact altogether. After all, you can still text and call them when you want to.

Here's how to block a number on iOS and Android devices:
How to Block a Number on Apple Devices
You can block unwanted texts, calls, and FaceTime requests on the iPhone by following the steps below.
Launch the Phone App on your iPhone.

Click 'Favorites', 'Recents', or 'Voicemail'.

Select the 'More Info' button next to the number or contact you want to block. Scroll downward and select 'Block this Caller.'
Alternatively, you can click 'Contacts' and select the contact you want to block. Scroll down and select 'Block this Caller' to prevent them from sending unwanted calls, messages, and FaceTime requests.
How to Block a Number on Android Devices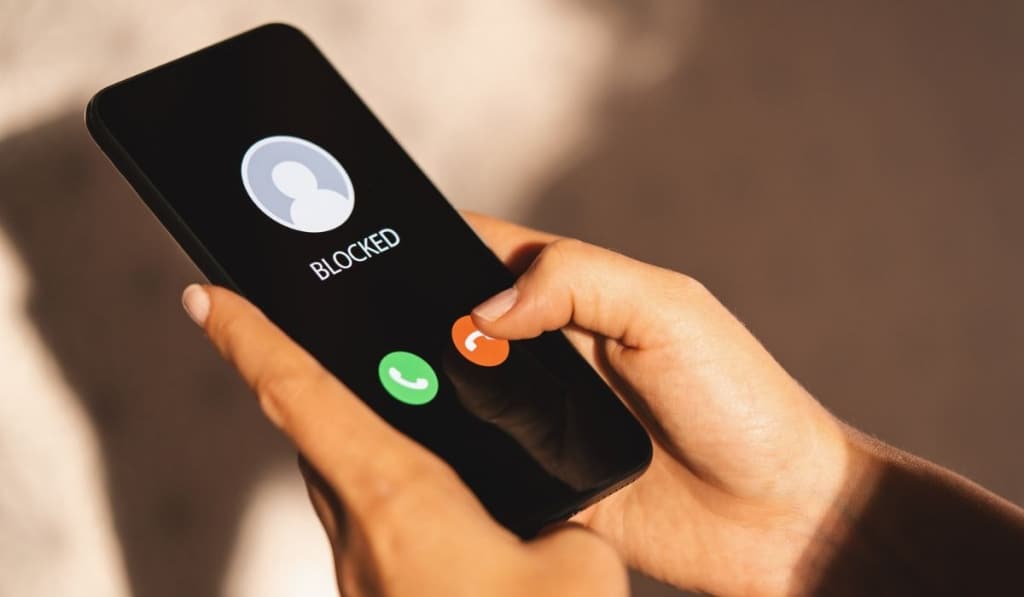 You can easily block unwanted calls or text messages from numbers and contacts on Android devices by following the steps below.
Launch the 'Phone' app on your Android device.

From the Dial or Call Logs section, click the 'More Options' menu or the three vertical dots near the top-right of the screen.

Select 'Call Settings' from the drop-down menu.

Click 'Call Blocking and Decline with Messages' from the call settings.

Click 'Blocked Numbers.'

Select the plus sign (+) near the top-right to add the numbers you want to block.

From the pop-up menu, click 'New Number.' Alternatively, you can block a number from your contacts menu or call logs.

Type the phone number you want to prevent calls or texts, and select 'Block' to finish.
Note: You can copy a number from your recent call history if you can't remember the exact phone number. To do so, click and hold the number from your call history until a menu appears, and select 'Copy Number.'