How To Get VRV On PS5: Is VRV Merged With Crunchyroll?
This post may contain affiliate links. As an Amazon affiliate, I earn from qualifying purchases.
VRV is a streaming service that combines the world of anime on Crunchyroll with the series owned by Mondo Media and their original VRV content. VRV was available for download on the Playstation 4, but it is nowhere to be found on the Playstation 5 Store. So how do you get VRV on your PS5?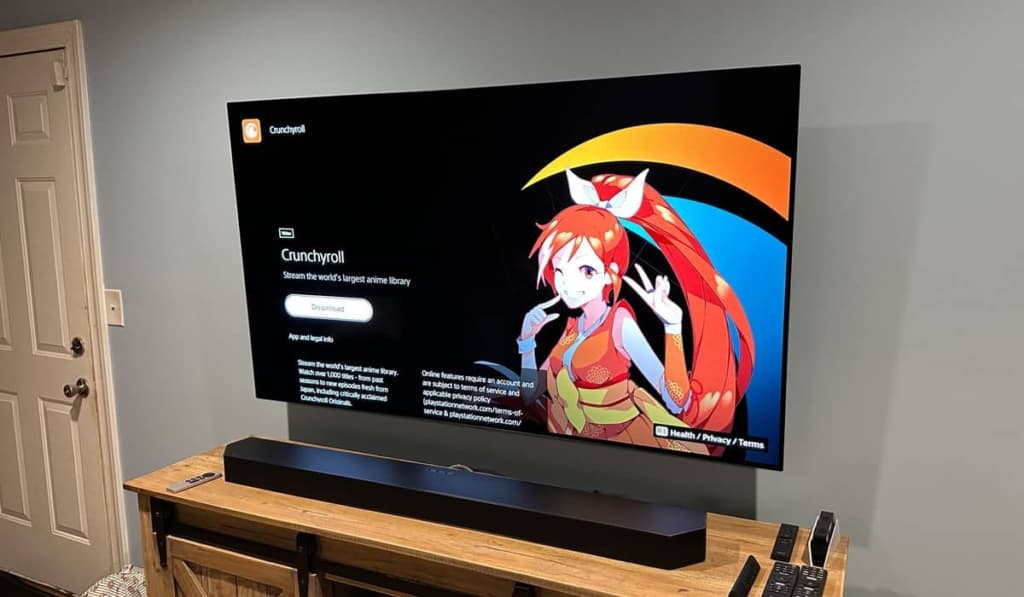 Can you get VRV on the PS5?
The VRV streaming service has been discontinued since its merger with Crunchyroll and Funimation. However, you can find much of the content previously available on VRV on the Crunchyroll app, which is currently available on both PS4 and PS5.
If you are a VRV subscriber or just someone curious about the topic, you may want to stick around. In this article, we'll cover just what VRV is, as well as how to get it on Playstation and its merger with Crunchyroll.
What is VRV?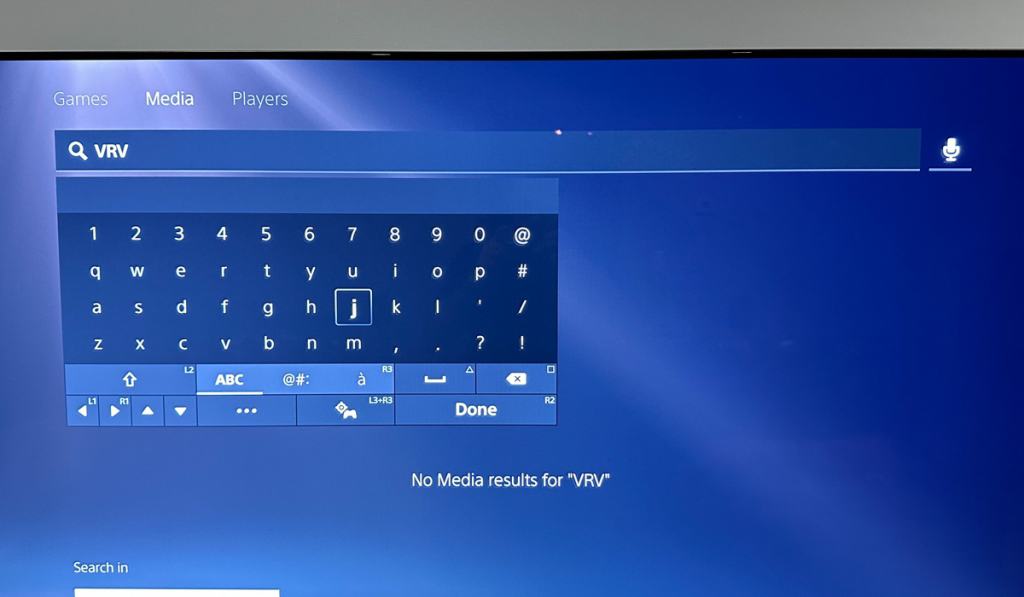 VRV was a streaming service that sought to combine the anime content of Crunchyroll with the animated series found on Mondo Media and their original VRV content. VRV included over 20,000 hours of content that was entirely free to watch with ads.
VRV had an impressive catalog of around 40,000 episodes of Japanese animated series, known as anime. Some of these series were exclusive to their premium subscription, which was offered at $9.99 a month.
How Has It Progressed?
VRV was initially launched in November of 2016. Its original catalog included Crunchyroll content, Funimation content, and several internet-famous web series makers, such as Rooster Teeth, CollegeHumor, and Machinima.com.
In 2018, VRV added a channel called NickSplat to its lineup. NickSplat included classic Nickelodeon series from the 1990s and early 2000s.
Boomerang was also added to the service, containing several classic animated series by Warner Bros. and Hanna-Barbera. So at this point, VRV had an extremely impressive lineup of shows.
Unfortunately, things started to fall apart when several services started to leave VRV. By February 2022, the only remaining channels on VRV were Crunchyroll, Mondo, and VRV Select.
In 2021, Sony spent nearly $1.2 billion to purchase Crunchyroll from WarnerMedia. On March 1st, 2022, Sony announced that VRV would be merged into Crunchyroll alongside Funimation.
Is VRV Available on Playstation?
Yes, VRV is available on all models of the Playstation 4. Unfortunately, VRV is not available for download on the Playstation 3, as the streaming service was released well after the launch of the PS4, and it's not available on the Playstation 5, as the service was merged with Crunchyroll.
However, the service is still available for download on the Playstation 4.
Although you can download VRV onto your PS4, that doesn't mean you can use it. VRV has been merged with Crunchyroll, and thus you can't watch anything on VRV. Nowadays, downloading VRV on your PS4 just gets you a VRV icon on your home screen and nothing more.
Thankfully, Crunchyroll is available on PS3, PS4, and PS5. In addition, after the Sony acquisition, Crunchyroll now has all of the content from Mondo and VRV Select and the extensive catalog of anime included with Crunchyroll and Funimation.
Are Crunchyroll and VRV the Same?
Since being bought by Sony, all content available on VRV has been made available on Crunchyroll. However, this does not include all of the content that has ever been on VRV.
For instance, neither the NickSplat classic Nickelodeon shows nor the Boomerang classic animations are available on Crunchyroll.
A Crunchyroll subscription comes with countless hours of subtitled anime, the content available on Mondo and VRV Select, and the new addition of numerous hours of dubbed anime, courtesy of Funimation. It is also worth mentioning that most of Crunchyroll's content is free to view with ads.
On their website, VRV has recommended that any users cancel their VRV subscription and move over to Crunchyroll. However, if you are a VRV premium subscriber and started your subscription before the end of February 2022, they are offering you a 60-day free trial of Crunchyroll Premium.
This free trial gives you access to anime episodes as soon as they are released on Crunchyroll. If you do not have premium, you must wait until a week after the episode airs. However, they have said your watch history will not yet carry over from VRV to Crunchyroll once you transfer your account.
Features of VRV Streaming Service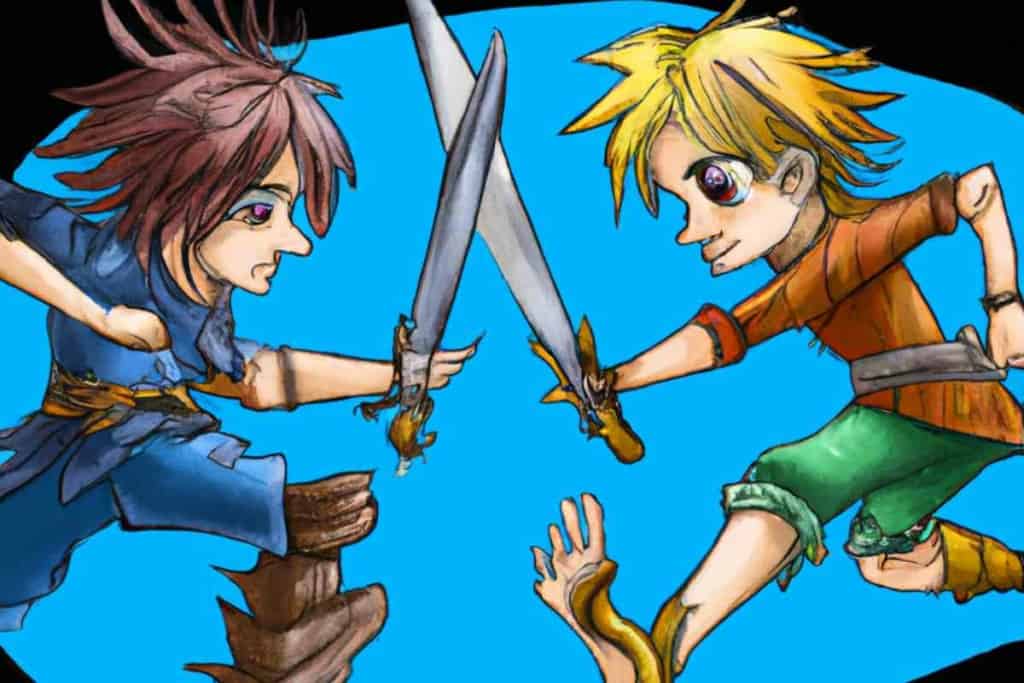 Channels to Access
Typically, VRV does not have every feature it used to, but it has premium channels, such as the Mondo and the Crunchyroll, where you can view their content. Most individuals are perplexed as to why they would want to subscribe to VRV, yet you can access its premium channels separately.
Crunchyroll also provides an account you will access for free if you have a Crunchyroll account. You should open a VRV account on your PS5 because, as a VRV premium subscriber, your Crunchyroll subscription will be upgraded to premium, giving you access to more content, no ads, and more privileges. You will also access content from other channels, such as Mondo, if you are a VRV premium subscriber.
Cost of VRV Subscription
If you want to use a VRV account for free, you can register for a 30 days trial and enjoy free content. You can also get notifications on the progress of your favorite shows using the free account. The only drawback of using a free VRV account is that you will get frequent advertisements between your shows.
Therefore, getting a premium subscription will help you solve advertisement issues if ads annoy you. Your VRV use and experience will significantly improve when you opt for a premium account. Typically, you will require a monthly payment plan of $10 to use the VRV premium version.
Number of Streams
Typically, VRV streaming service implements an honor code rather than providing you with a specific number of movies and anime you can stream. As long as you consent to share your password, everyone you want to use the same account will get similar features as long as they are near the area. You can also use the same account on other devices, such as a TV, smartphone or computer. Before you consider opening multiple streams using one account, confirm with VRV customer service to understand their policy.
Video Quality
The quality of the video depends on how fast your internet Mbps speed is. You can modify the video quality setting by selecting a good resolution of around 240 to 1080p to ensure that your streaming won't be interrupted by buffering. Additionally, you can select auto and put up with the buffering issue if the stream quality is very poor. The benefit of using VRV in your PS5 gaming console is that it works well and has quality videos under a low internet connection.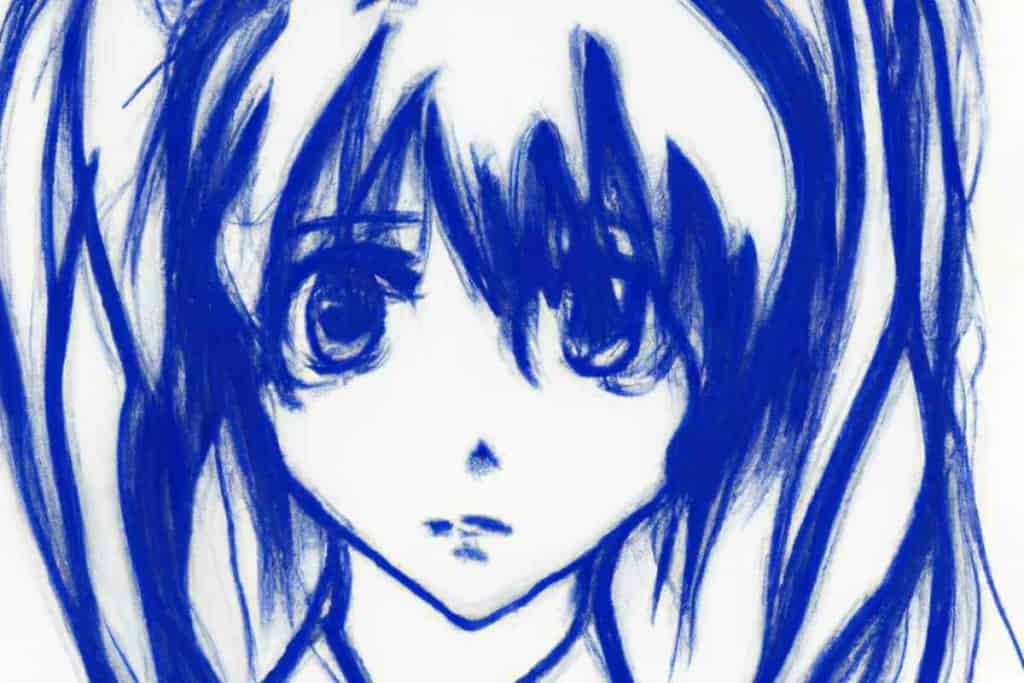 The Web Interface
VRV has a beautiful and adaptable web design that enables you to navigate easily in your gaming console. It has a distinctive and well-outlined home page showcasing the channels' most viewed and popular shows and a list of shows you never finished streaming. The menu option is also straightforward and uncluttered to use, making it easier to navigate through other options in the menu icon.
Additionally, if you want to get a list of subscribed channels, they are listed in a special panel on the left side of the website layout, and you can easily switch from one channel to another. Most individuals need clarification with the menu option for each subscription channel since they have similar appearances to that of the home menu. Remember that when you access the subscribed channels, the menu only includes material specific to that channel.
Key Takeaways
• VRV has joined forces to be a part of the Crunchyroll streaming services
• It provides a blend of other channels and original content
• VRV requires a monthly subscription of $10
• It has a simple web interface to use
• VRV is worth your viewing preference if you love anime