3 Ways To Safely Charge Your AirPods Pro
When it's time to charge your AirPods Pro, you have a couple of different options for doing this, depending on what type of equipment you have handy. AirPod Pros have become a common feature that many of us now use in our daily lives, whether it's for business, pleasure, or both. The wireless feature that allows us to take them most anywhere is awesome, and the long battery life they have sets them way above many other types of headphones. But, when it's time to charge them, we want to make sure we have the right equipment, so we can complete the charging task and get them up and operating again in a short period of time.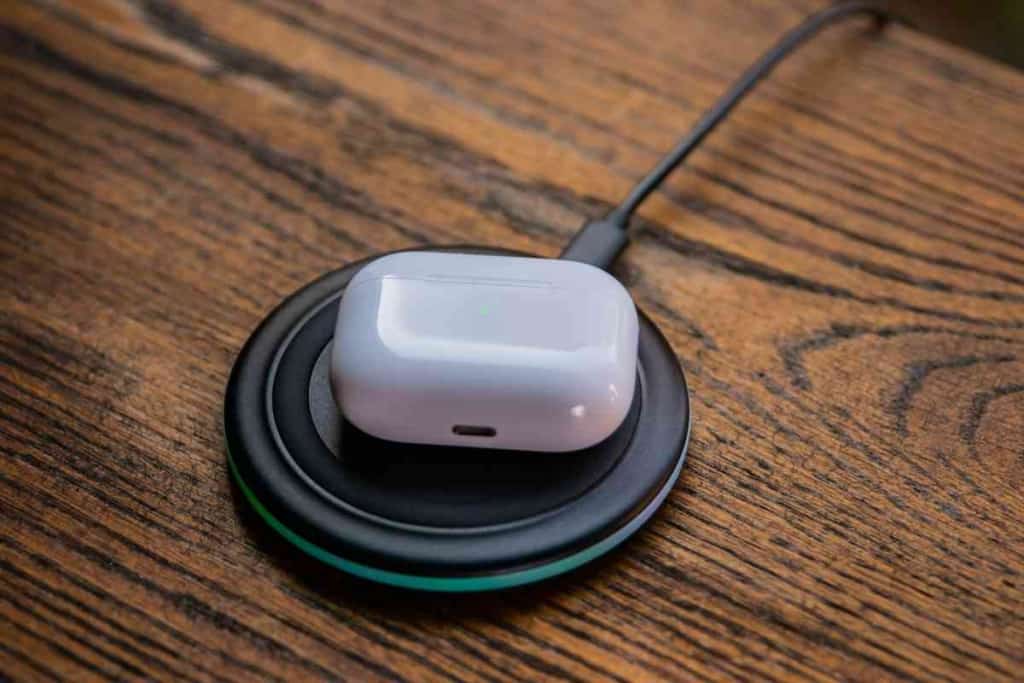 Table of Contents
What's the best way to charge your AirPods Pro?
AirPod Pros can be charged by inserting them into their charging case and then using either a Lightning to USB cable or by using a wireless charging station, depending on which one will work best for you, though wireless charging will cause the least amount of wear-and-tear in the long-run.
Because of their wide versatility and high-quality sound, AirPod Pros have become a tool that we use for all sorts of purposes. Not only are they great to grab before going out for a run or walk with the dog, but they also are super useful when you're on a zoom call in the middle of a work day or trying to listen in on a conference call while other people in your work or home may be around.
Picking up your AirPod Pros and realizing they aren't charged or are low on battery is frustrating when you are relying on them, so it's important to know ahead of time how you can best keep them charged as frequently as possible.
I will admit it…I love, love, love my AirPod Pros. I use them all day long, from chatting with a co-worker while I'm sitting in carpool line to listening to my favorite podcast while I'm making dinner.
They have become such an important item in my daily life that I get a bit agitated when they aren't charged. I've learned to place different chargers in places where I know I can easily access them and keep my AirPod Pros up and running.
How Do I Charge My AirPod Pros?
When Apple rolled out the AirPod Pros, people all around the world clamored to get a pair. Though the original AirPods were a huge success, the AirPod Pros really took wireless headphones up a notch.
Not only are AirPod Pros able to run longer on one charge (typically up to 30 hours), but they come equipped with some other fantastic features as well.
These AirPods are the first to have true noise-canceling abilities.
Though other models of AirPods are good at keeping outside noise to a minimum, the AirPod Pros have the actual technology built into them to work just as well as a regular set of noise-canceling headphones.
Another fantastic feature of the AirPod Pros is that they can be used with a wireless charging station, meaning you can avoid the need for a cable when you are charging them.
Other models of AirPods can also be used with a wireless charging station, but – depending on the model – you may have to purchase the charging case separately, as they don't all come with one automatically.
With the new design of the AirPod Pros, each pair can be charged using a wireless charging station when you buy them. They are all equipped with a charging case that can be charged without a cable.
Is the ability to charge your AirPod Pros wirelessly an important feature? I guess the answer is – it depends.
Based on your own personal needs, and what type of chargers you have available, you'll have to decide that for yourself. But let's go ahead and look at the different ways you can charge your AirPods Pro, so you can determine what method is going to work best for you.
1. Insert Your Airpod Pros Into Their Charging Case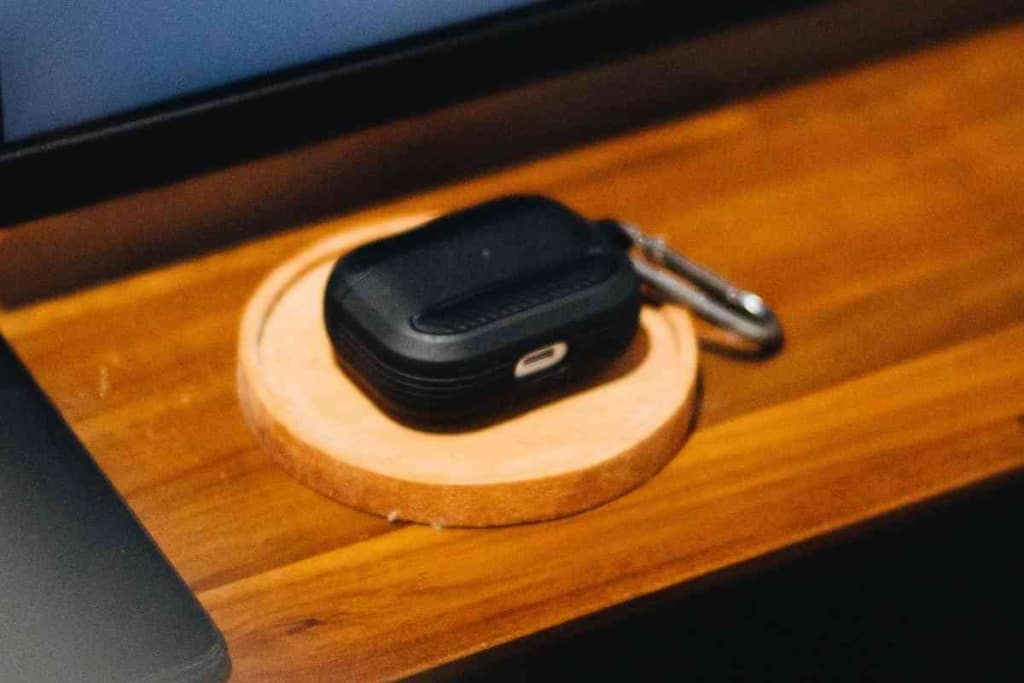 Regardless of which way you opt to charge your AirPod Pros, you need to begin by inserting them into their charging case.
Airpod Pros come with a sleek, white case that is not only where the battery lives but also serves as the "brains" of the device.
The AirPod Pros case has some impressively lengthy charging capabilities. When fully charged, it will allow your AirPod Pros to be re-charged about 4 or 5 times before it needs to be recharged itself.
Each time it charges your AirPod Pros, the case will allow them to run for about 4 to 5 hours before they need to be brought back and re-inserted.
It typically takes about 30 to 60 minutes for your AirPod Pro charging case to reach full charge, regardless of whether you do it with a cable or a charging station.
So, before you do anything else, go ahead and place both earbuds into their respective slots inside the charging case. Then, gently close it in preparation for charging it.
2. Using a Lightning to USB Cable
The first (and still most common way) that you can charge your AirPods Pro is by using a Lightning to USB cable for the job.
Every new pair of AirPod Pros comes with a Lightning to USB cable. (Used or refurbished ones may not always have them included, so check before you buy.)
You can also purchase Lightning to USB cables from online retail stores, local box stores, and from Apple directly.
Lightning to USB cables are connectors that are used with all of Apple's cell phones and the majority of their other devices, like AirPods, iPads, and other accessories.
When connecting your AirPod Pros to the Lightning to USB cable, you will put the lightning end of the cord into the slot at the bottom of your AirPod Pros charging case.
Once it is securely attached to the charging case, you can now plug the USB end of the cable into a wall socket that is equipped with a USB port, into your computer's USB port, or into a charging brick that can then be plugged into a regular wall socket.
The charging light should immediately illuminate your charging case if everything is plugged in properly. You'll know when your AirPod Pros have reached their full charge when that light is solid green.
3. Use a Wireless Charging Station
The other way to charge your AirPod Pros is with something that is quickly gaining in popularity with Apple users, as it's convenient, attractive and capable of charging devices without cords getting in the way.
Wireless charging stations are great for charging your AirPod Pros when you'd prefer not to use a cable, or when you don't have access to one.
I don't know about in your house, but Lightning to USB cables seem to disappear in my home as fast as Doritos and chocolate chip cookies do.
Wireless charging stations, on the other hand, seem to stay put in the same place. Perhaps this is because they are more cumbersome to move, or because many of them give you the option of charging more than one Apple device at a time, making it easier for multiple people to get their charging needs met simultaneously.
These devices are easy to use. Once you've plugged it into an outlet, simply lay your AirPod Pros on top of it. An amber light on the charging case will let you know they are charging…a green light on the case will let you know they are fully charged.