What Does The Apple Warranty Cover? The Ultimate Guide
Do you have an Apple product? All Apple products include an Apple warranty, but many Apple users aren't exactly sure what this warranty covers. But for anyone using one of Apple's products, it's essential to know exactly what's included.
Today we're going to break down everything the Apple warranty entails.
Table of Contents
Apple's Limited Warranty Explained
Apple offers a limited warranty that covers Apple-branded products included in its original box. This warranty is designed to protect your device against manufacturing issues for one year from the date of purchase.
Apple-branded accessories are also covered as part of the one-year warranty. This includes adapters, cables, wireless chargers, and cases.
What does Apple's Warranty cover? Apple's limited warranty ultimately covers materials defects and repair needs due to the manufacturer. Unfortunately, it does not provide coverage for things like software problems or damages caused by the user.
In short, Apple will cover issues pertaining to the following:
Defects in the material
The built-in display has dead pixels
A faulty camera, jacks, and other Apple-branded accessories
Enclosure damage not caused by accidental damage
What's Not Included in Apple's Warranty?
Apple's limited warranty covers manufacturing issues, but there are a few things that it doesn't cover.
Accidental damages are not included as part of their warranty. These types of damages include:
Scratches and dents that are due to regular wear and tear
Physical damage like a cracked screen due to a drop or impact
Water damage
Damage due to personal modification like jailbreaking your iPhone
Damage due to using third-party accessories like chargers and earphones
Problems with batteries and protective casing
Software and application errors
A lost or stolen device
Is There Anything That Can Void My Limited Warranty?
Yes, there are certain things that can void your Apple warranty. For instance, you should never open up your device and try to fix it yourself. Replacing batteries or screens on your own will also void the warranty.
If your device needs repair, you should only go to an Apple technician or someone who is authorized to provide service on Apple products.
Lastly, never use third-party parts or install any software that isn't authorized by Apple.
Can I Extend My Warranty?
A one-year warranty isn't always enough for users. If you want to feel a greater sense of security, you can extend your warranty for a fee.
Your warranty can be extended for up to 3 years, depending on the device you have.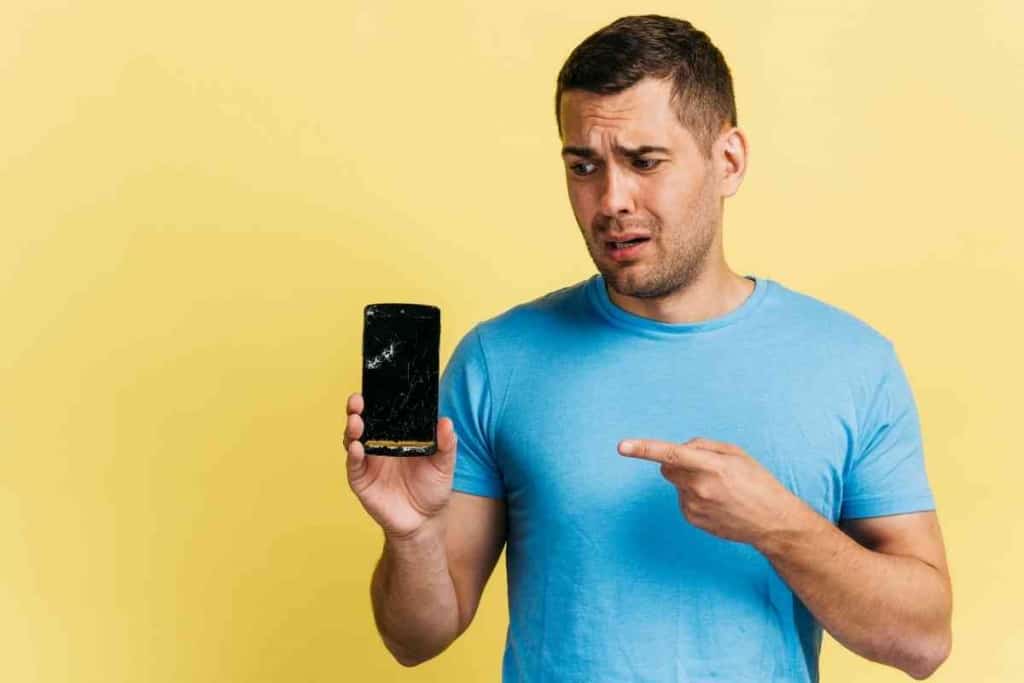 An Overview of AppleCare+
In an effort to provide Apple users with more coverage, AppleCare was created. AppleCare+ is similar to a device insurance policy.
In addition to extending your device's warranty, it also provides coverage for software support, accidental damages, and battery replacements.
Keep in mind that AppleCare+ only covers two accidental incidents. If you experience more than two incidents, you will have to cover the costs on your own.
AppleCare+ also comes with 24/7 technical support. If you need to replace your device, you can get a replacement expressed to you for your convenience.
If you're looking for coverage for a device that was lost or stolen, you will need to subscribe to AppleCare+ with Theft or Loss Coverage. But this is for iPhone devices only.
You will need to purchase AppleCare+ within 60 days after purchasing your device. A standard subscription of AppleCare+ is available for all Apple devices.
What If I Paid to Repair My Device That's Still Under Warranty?
Did you pay for your repairs out of pocket but found that your device is still under warranty? You can call Apple to see whether they will give you a refund. This may not always work, but it's worth giving it a try.
How Much is the Average Repair Costs?
If your Apple device is out of warranty and you need to make a repair, you will have to pay out of pocket.
The average cost of repairs will ultimately depend on the device you have. Let's take a look at the average repair costs, for iPhones, iPads, Macs, and Apple Watches.
iPhone
iPhone 7 Series: $149-$169
iPhone 8 Series: $149-$169
iPhone X Series: $199-$329
iPhone 11 Series: $199-$329
iPhone 12 Series: $229-$329
iPhone 13 Series: $229-$329
Apple Watch
A cracked screen is one of the most common problems with an Apple Watch. Here is the average cost of screen replacements per series.
Series 1:$30-$80
Series 2: $65-$110
Series 3: $70-$140
Series 4: $65-$110
Series 5: $100-$200
Apple Watch SE: $90-$135
Series 7: $235-$260
iPad
The average cost to fix an iPad depends on the issue, make, and model of your iPad. But most repair shops will charge anywhere from $200-$300 for parts and labor.
The cost to repair an LCD screen on an iPad may be between $150-$250 while the front screen may cost anywhere from $50-$70. An issue with the logic board may cost anywhere from $200-$300.
MacBook
If your MacBook is not under warranty and you don't have AppleCare+, you can expect to flesh out a pretty penny for certain repairs.
For instance, fixing the screen of your MacBook typically begins at $250 (not including labor). This price increases based on the age of your MacBook and what model you have.
The costs to work on a MacBook in general can range from $45-$140 an hour, with labor typically lasting a few hours.
Apple offers a limited manufacturer warranty that protects your device for one year from the date of purchase. But if you're looking for more protection, it's best to invest in AppleCare+.
If your device is no longer in warranty and you don't purchase its additional coverage, be prepared to pay out of pocket for your repair needs.