What Happens If I Don't Pay My Apple Music On Time? (Explained!)
Apple Music is a subscription-based app, and you get the choice of paying for it monthly or annually.
Is it cheaper than downloading multiple albums per month? Sure.
But it might be an expense that you cannot always afford.
If you're having a month of financial hardship, then paying for Apple Music on time might not be doable.
You might be anxiously wondering "What happens if I don't pay Apple monthly?" If you're struggling, then first of all know that you are not the only one. 
Music is a great app, don't get me wrong, but that extra $9.99 a month can be too much when you're riding the struggle bus (which I've definitely taken a few rides on, so no judgment here). 
You might want to consider canceling your subscription for the time being if you know your upcoming payment is going to break your bank account.
How long can you go without paying for Apple Music?
What Happens If I Don't Pay My Apple Music On Time? (Explained!)
If you do not pay for an Apple app subscription on the day it is due, your subscription will be canceled. You can opt to cancel your subscription at any time. If it does get canceled, you can reactivate your subscription at a later time, when you are able to pay.
If your payment has already lapsed, well, then you just won't be able to use the Music app until you make another payment.
Apple isn't going to give you the boot forever just because you cannot pay for your Music subscription on time.
When you're able to make your payment, you can reactivate your account.
Of course, that is easier said than done. Wondering how?
Allow me to explain how subscription payments through Apple work and what you can do if you aren't able to make your Music payment on time.
Read on to find out how you can manage your subscription to Apple Music.
When will my Music subscription be deactivated if I don't pay?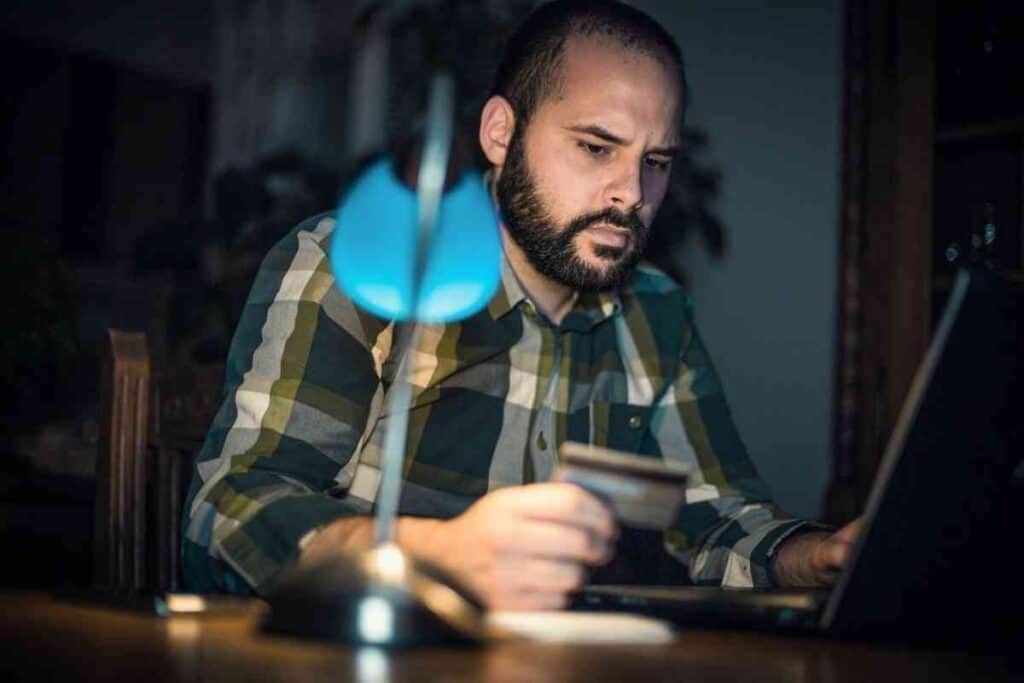 Your Apple Music subscription renews each month on the same day – unless you select the annual plan, that is.
The annual plan simply renews on the same day each year.
Let's say that you start your subscription on February 2.
Your initial charge will occur that day (although it might take a day or two to appear on your bank account statement).
Then, it will renew every month on the second day. So, you'd have to pay your $9.99 (or $4.99, depending on your plan level) on March 2.
If the money isn't in there on March 2, your subscription will be canceled.
Apple will not cancel straight away, and they will reach out to you via text and/or email to inform you of the failed charge.
How do I view my Apple subscriptions?
Wondering how you can view your subscriptions? Just:
Open up the Settings app from your iPhone, iPad, or iPod Touch.
Tap on your name, then hit Subscriptions.
This will show you a list of your current subscriptions and when each one is set to be charged to your preferred account.
Can I cancel my Music app subscription right now?
You can cancel your subscriptions via Apple at any time.
Follow the above steps for getting into your subscriptions, then:
Tap on the subscription that you want to manage.
Tap to Cancel Subscription
If you don't see the app or "cancel", then the app has already been canceled because of a missed payment.
Does Apple Music delete your library after 30 days?
Songs will be removed from your Apple Music library after 30 days of a lapsed payment.
If you don't renew your subscription before then, you will have to rebuild all of your playlists.
Yeah, I know – it sucks. But that's how it goes with Apple; it is an incentive for you to pay on time.
Can I reactivate my Music subscription when I'm ready to pay?
If you're wondering "How do I get my Apple Music back after missed payment 2021?", then know that you can reactivate your subscription.
All you need to do is follow the steps to subscribe like you did the first time.
In case you've forgotten how to do this, just:
Open up the Apple Music app or iTunes from your iPhone. (Additionally, you can go to music.apple.com if you want to subscribe from your PC or Mac.)
Go to For You or Listen Now – either one will work.
Choose an individual or family subscription (which you can share with up to six people), the student subscription, or the voice subscription. (You won't be able to opt for a free trial again – sorry!)
Sign into your account using the same Apple ID and passcode that you use for making other purchases.
Confirm that your billing information looks correct and add a valid method of payment.
Tap/click Join to confirm that you want to activate a subscription.
Why You Should Consider an Annual Subscription
Individual and Family plans are offered on an annual basis.
If monthly payments might not work out for you, then consider paying one lump sum on an annual basis.
For $99 per year, you can opt for this subscription, thereby saving yourself some money in the long run. 
If you plan on sticking with Music for the long haul, then this is definitely the way to go (if you are able to pay all at once).
Closing Thoughts
Affording $4.99-$14.99 per month for a Music app subscription might seem cheap enough at first, but there might always be financial hardships in the future that you just can't foresee.
If you do end up being unable to pay for your subscription on time, it will be canceled pretty quickly.
However, you can always get your subscription back (without all your playlists and songs if more than 30 days have elapsed) when you are ready.