How Long Do Apple Music Downloads Last?
Since its 2015 launch, Apple Music continues to pave the way for all music lovers by allowing music to be purchased or streamed through a subscription for both online and offline enjoyment.
Not only that, but you are able to enjoy any and all tracks that iTunes carries as well as have your favorites at your fingertips. 
You can download them to any device as well as songs that are copied from the web or a CD itself.
Having music from Apple provides a multitude of options that are based on what interests you the most as well as saving music for later listening, Siri access, personalized playlists, Lyrics view, and several others.
But do these downloads disappear after a while? How long will your downloaded music from Apple Music last?
How Long Do Apple Music Downloads Last?
When a song track is purchased from iTunes and downloaded, it will not expire, and a monthly subscription will not be needed in order to enjoy it forever. When you download songs from Apple Music, they will expire once a subscription has become expired. Apple Music does not automatically remove your downloads after a set amount of time.
Due to the huge popularity of Apple Music for streaming, all users are provided with different manners as to how downloads can be completed.
For one, you can buy the song to keep or download it temporarily and have it removed after a certain amount of time.
If you have it deleted after downloading it, you can download it again to continue to enjoy the music.
You can rent the songs as many times as you wish.
For more tips on how to manage your downloads from Apple Music and more info on how to make the most out of your subscription, read on!
What Is The Cost For Apple Music?
By itself, having Apple Music will not cost you anything for 3 months under the free trial offer.
Once the free trial has ended, you have the choice of choosing three different plans to enjoy your favorite music.
The first is the individual plan that has a monthly cost of $9.99.
The family plan costs a monthly amount of $14.99 that allows a max of 6 individuals to enjoy the music, and the third plan is a University Student plan that has a monthly price of $4.99.
How Does Apple Music Benefit the Listener?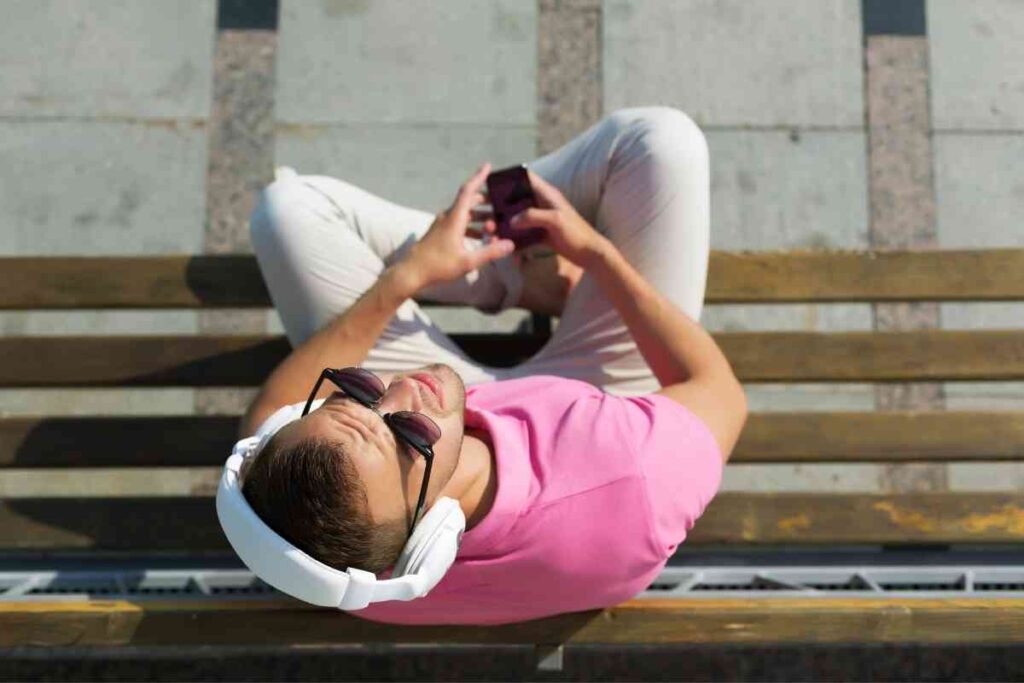 A huge benefit of Apple Music is the ability to retain the data without cellular service or the Internet.
This allows the music to be safely secured within your cell without having to stream it when you want to listen to your songs.
When you have music from Apple, you are able to listen to all of your music online and offline as well as view your downloads and delete them when you want.
By downloading the songs, you will be able to listen and have complete access at times when there is no internet.
This is great for when you are traveling but there are no good radio stations playing your favorite songs.
Plus, you can easily have complete control of managing the music storage so that your data does not get used up quickly.
Downloading Music from Apple Music
First, you want to have the app for Apple Music open.
Then, look for your music choice for downloading.
You now want to add the song by pressing the add to add the song to the library.
An icon for download will appear in the library next to each song, where you can then download them. 
By having songs automatically downloaded, you will save time.
You can do this in your settings and choose Automatic Download. 
You will then skip a step and download your song faster after you have selected it to download.
Your library will then obtain your selected song and it will be ready whenever you need it.
The songs will remain organized in order of what the playlist is, album, artist, or even the song.
Plus, there will need to be a good amount of space in order to save all of your downloads onto your phone.
When there is not enough space, then you will need to create space on your device.
Experiencing Inability to Save a Download once you Unsubscribe
Similar to many other music streaming providers, Apple also abides by using DRM to help keep its music protected.
In fact, the music that is downloaded is not really owned by you but streamed and the fee that is paid monthly is only to maintain the library and allow you to listen to the songs.
This will also be the case when a song is downloaded onto your computer.
You will no longer see them once a subscription has expired.
How To Keep Downloaded Songs From Apple Music Without A Subscription
If you want to have complete ownership of a song that you download, then you will need to use a tool that will have the DRM removed.
This will enable the music to be converted and made into an MP3 so that you can then save it to your device or computer.
This will be the only way to get around the subscription requirement that Apple will require.
How long can I use Apple Music offline?
Unless you plan to never use the internet again for music, then you will also be unlikely to keep the music offline as well.
With that, a 30-day limit is set to avoid allowing people the opportunity to enjoy free music without having to subscribe at all.
Do you lose downloaded Apple Music?
Once your monthly subscription is over, you lose the music that you download.
Each song that is in your catalog will be deleted, however, you can redownload them for future enjoyment without paying another subscription.
Just like it is seen with iCloud Music, the library permits access to iTunes. 
When you have personal music added, you will not be able to enjoy them until a subscription has been obtained, although the songs will be there.
As opposed to other music streaming services, the streaming music provided by Apple is not free.
Once the cancellation has been done, the songs that were created are no longer able to be accessed for listening.
When you wish to maintain your music or have it all transferred, then you will need to find an alternative way.
Can the music be listened to offline once you end your subscription?
As a rental service, downloading the music to listen offline is allowed whenever you have no real internet access.
You will still only be renting the music as opposed to owning it.
The same expiration applies after a subscription ends.
If your music is a track that has been purchased by you, then you will not need to worry about them disappearing or having you resubscribe to enjoy the music. 
But when the music is downloaded to use offline, then an expiration will be occurring.