What Is The EXT Port On A PS4 Controller? 3 Helpful Uses!
This post may contain affiliate links. As an Amazon affiliate, I earn from qualifying purchases.
If you've ever wondered what the purpose of the EXT port on the bottom of your PS4 controller is, there are a few different functions that it serves. Sometimes we will have a device that we've been using for a while but haven't taken the time to figure out what one or more of its different gadgets actually do. There comes a moment when we notice one and wonder if we should be taking advantage of it to use our device to its fullest potential.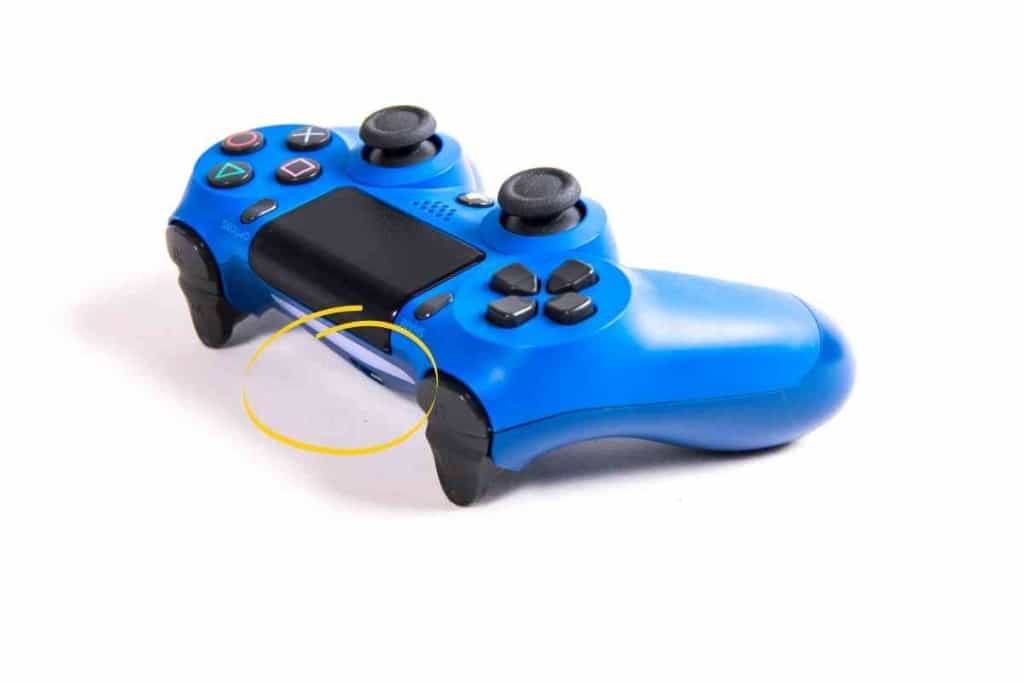 Table of Contents
What is the EXT port for on a Playstation 4 controller?
The EXT port on the PS4 is an external port that allows you to plug various things into it, such as an extra set of headphones or a headset, a mini keyboard, or another docking station for your controllers.
You may be thinking, "wow, I've gone all this time with my PS4 and never even noticed this port or wondered what it's for." And that's pretty normal. But, because SONY is masterful at not leaving any stone unturned, they added this little feature and we are going to learn more about how it might help enhance your gaming experience.
I like gaming and knowing as much as I can about the items I purchased and how they operate. And I think it's always fun to discover something new that I didn't know existed before! Let's look more at the EXT port on the PS4 controller and see if it's something you can incorporate into your gaming experience.
What is the EXT Port on a PS4 Controller?
On the SONY Playstation 4 controller, there is a port labeled EXT. The EXT (which stands for EXTERNAL) port is located below the touchpad and between the thumbsticks on the front of the controller.
If you've never noticed this before, don't worry. SONY designed the PS4 controller to have this port available for certain options, but most gamers may have never even thought to use it, or needed to. There are, however, several reasons why it might come in handy, especially now that you know it is there.
1. You Can Use it to Plug-In Headphones or a Headset
As video games become more sophisticated, with better graphics and increasingly realistic scenes, so too do the sound effects and sound quality that go along with them.
This is great news for gamers, who really enjoy being immersed in the game.
But it's less-than-great news for those who don't enjoy listening to the noise while the gamer is playing.
For this reason, the PS4 controller comes with a 3.5mm headphone jack that can be used for any regular set of headphones that have a 3.5mm cord. This covers a broad spectrum of headphones and headsets that can produce quality sound and enjoyment.
But – if you still have an older version of headphones, they may not have a 3.5mm cord. If this is the case, they may still be able to serve you if they are compatible with the EXT port.
Most gamers who really want high-quality sound and noise cancellation benefits have probably invested in a pair of headphones or a headset that has 3.5mm cords and can be directly plugged into the AUX port (located right next to the EXT port.)
But if you haven't yet made that leap, it's nice to know that the EXT port will still work for your needs.
2. You Can Use it to Plug-In a Mini Keyboard
A more practical and probably use for the EXT port is something that many gamers use if they want to communicate with others who are also playing the same game, but they don't want to speak to them directly.
Mini keyboards are sold online and at gaming stores everywhere, and usually retail for less than $20.
They work just like a regular keyboard or the touchpad on your phone. Sure, they're small but once you get used to them, they are a great option for gamers who want to chat back and forth with others, without using their headset.
The keyboard attaches easily to the EXT port and sits right in between the two controls. Once you connect and power it on, you'll find using your new keyboard on your PS4 controller just as easy as using your keypad on your mobile device. It's all about the thumbs!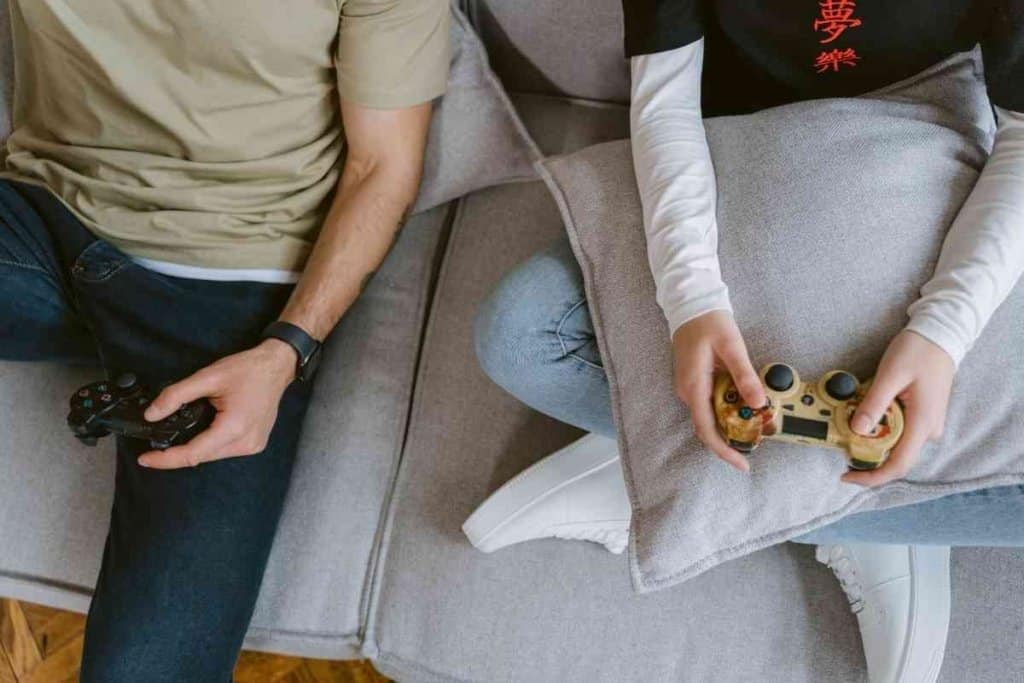 Perhaps the most common use for the EXT port is this one – the EXT port is a great feature for anyone who wants to purchase a separate charging station and use it for their controller or controllers instead of the PS4 console itself.
Without any additional purchases, the PS4 console is designed to charge your controllers by plugging them into the console with the USB-C cord that comes with your PS4 console, (assuming you bought it new or with all the parts included.)
This is perfectly fine if you only have one controller, or don't mind keeping track of the USB-C cord.
But, if you have more than one controller and want to be able to charge both of them at the same time, you may at some point decide to buy a charging station for your controllers.
These docks can hold up to two controllers at a time and take up little space. They plug into a regular outlet and retail for less than $20 at most online stores or gaming shops.
One of the best parts of purchasing a charging station is that you can have two controllers fully charged and ready to go in less than three hours.
Things to Know About the PS4 Controller
The PS4 controller is a unique device that has been touted as one of the best controllers on the market for the gaming industry. Let's look at some of the reasons it's so popular.
Ergonomically Correct
One of the biggest pros to the PS4 controller is how comfortable it is to hold when actively gaming. Many reviewers have agreed that this controller is one of the most comfortable, whether you're just getting in a quick game, or are planning on an afternoon of playtime.
Easy to Use
The PS4 controller has also been praised for how easy it is to use. Some gamers will complain that controllers are only made with smaller hands in mind. The PS4 controller has enough width that larger-handed players don't feel constricted, but those with smaller hands still feel the controls are easy to reach and navigate.
Lightweight But Solid
For video game designers, this is a challenge. How do you make a controller that feels substantial enough, without making it heavy or cumbersome?
The designers at SONY did a good job with this one. The PS4 feels solid when you hold it, and weighty enough to not flip out of your hand in the middle of an intense battle or exciting chase.
At the same time, the controller isn't so heavy as to make your hand cramp after holding it for a while or make it challenging to finish a game.