When Does AirPods Warranty Start? [Answered!]
This post may contain affiliate links. As an Amazon affiliate, I earn from qualifying purchases.
Apple products are great and easy to use, and one product, in particular, is the AirPods, and many people wonder about the warranty. What happens if you lose one or they break? What is the warranty like and when does it start?
The Apple Limited Warranty starts on the date the AirPods were purchased and continues for one full year. The warranty does not cover if someone breaks their AirPods, but it does cover manufacturing errors. It will cover a defective battery, but not the wear and tear from normal use.
To find out more information about the AirPods warranty and how you can contact their customer service for more questions, read below.
What Does the Apple Limited Warranty Cover?
The Apple Limited Warranty covers defects and manufacturing problems. If you have an issue with your AirPods that falls under that category, then Apple has a few ways to solve the problem for you in their 1-year warranty.
Firstly, Apple will repair the product using new parts if possible. Meaning, you will have to go into an Apple store, and they will ship your AirPods to the Apple repair center or to the manufacturer to be fixed. Or, you can talk to Apple about the problem yourself, and they will let you know where to send the product.
After they fix it, they will ship the AirPods back to you, and they should be working properly again. If not, then contact them, and they will figure out something else to help you.
The next solution Apple will do to try and solve your problem of defective AirPods is they will replace the product. So, if your AirPods are defective and won't work right within the first year, this warranty covers the replacement of them. Apple will either have you send the defective ones back to them then get the replacement, or you will keep them and get the replacement product sent to you.
Lastly, Apple will refund you on your purchase. So, if there is a manufacturer's issue with the Airpods, and you find that you do not want the product replaced with new ones, then you can get a refund. If you bought the AirPods, had issues with them, and didn't want them again, then getting the original purchase refunded would be a great option for you. Apple covers all of the basic needs that you would have under this warranty.
One thing the warranty states is that you might need proof of purchase, so with your Apple products save your paper receipts or your electronic receipts.
Apple products also have a series of numbers and letters assigned to each product, so on things like phones and computers where your Apple ID is placed, the number sequence is then associated with your Apple ID and they can look up the products you own through that.
But for AirPods, you do not need to set up your Apple ID to it, it simply connects via Bluetooth to your phone or computer. So, keep proof of purchase with all of your products, especially your AirPods, just to be safe.
Apple does not offer other warranties on AirPods. On all of their products, Apple offers the Apple Limited Warranty. This lasts for the first year of purchase, and for AirPods, it covers everything you would need coverage for.
It is unfortunate that if you had some kind of accident that damaged your AirPods, the warranty technically does not cover that, but it covers all the issues that could be Apple's fault, so it holds them accountable to give you good products and to treat you well when your products do not work.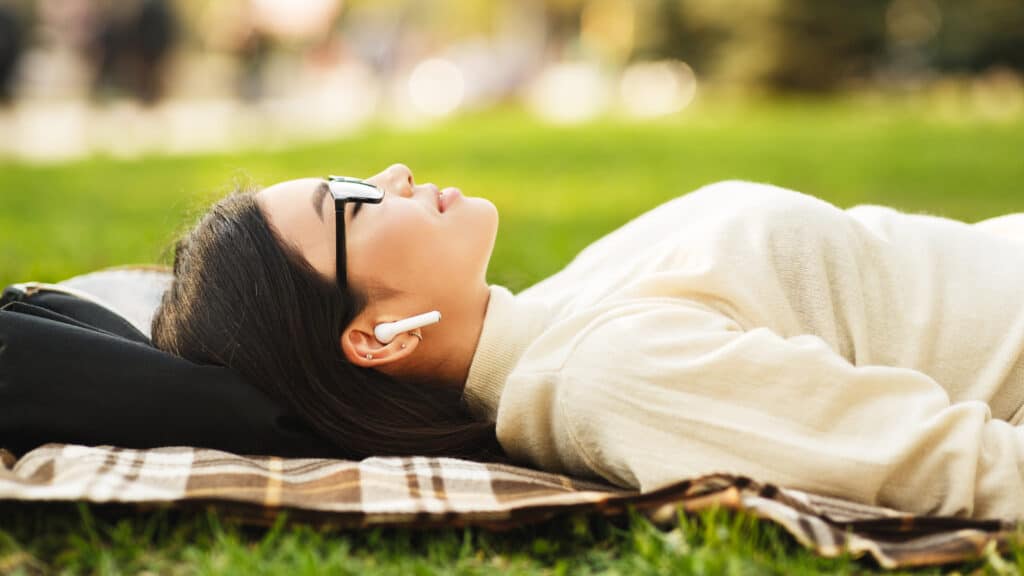 What Happens if My AirPods Break?
If your AirPods break, then you can contact Apple and see what they can do for you. If the cause for the damage is something Apple caused and can fix, then they will for sure offer you the three options above to see what you would like them to do to fix the issue. If the issue is something you did, then you can ask if Apple can help you out, but it is not covered in their warranty, so coverage is not likely.
Apple does have replacement parts, so you can try to fix your AirPods at home, or you can go to an Apple Repair Store and pay someone to fix it. These stores can fix your Apple phones, computers, Airpods, and other accessories. They can look up your Apple ID and see if you have warranties that they can honor, and if not, they will let you know what the cost of fixing the product is.
What Can I Do if I Lose an AirPod?
If you lose only one AirPod, Apple might be able to send you a singular AirPod depending on the situation and the coverage under the warranty. But again, if the problem is from you, then it is likely that the warranty does not cover the mistake, and you will have to pay for a new product or pay to get it fixed.
Maybe there was a problem with the AirPod not staying in the case and it was determined to be the manufacturer's fault. In that case, Apple can offer you the options above that are in their warranty and try to solve the problem for you.
They can send you a singular AirPod, and it will come with instructions on how to pair it to the AirPod case you already have. Or, they can replace the AirPods as a whole if multiple parts did not work. This can be nice because then you can really set aside your worries and have brand new AirPods that work.
You can also get a refund on the original purchase. If you just do not want a replacement for your AirPods and you would rather have your money back, then they can do that for you too. The solutions for how Apple will handle these situations will not change. They can refund, replace, or repair. You just have to qualify for the solutions to be applied to you.