Where Is The Camera On A Samsung Smart TV? [It Matters!]
Samsung Smart TVs continue to lead the industry in innovation, and the same is true for the new cameras and where they are being placed in the device. Users often overlook this feature and compromise their privacy and security by allowing the camera and microphone to run at all times. Instead, you should know where to locate the camera to control the settings based on your preference.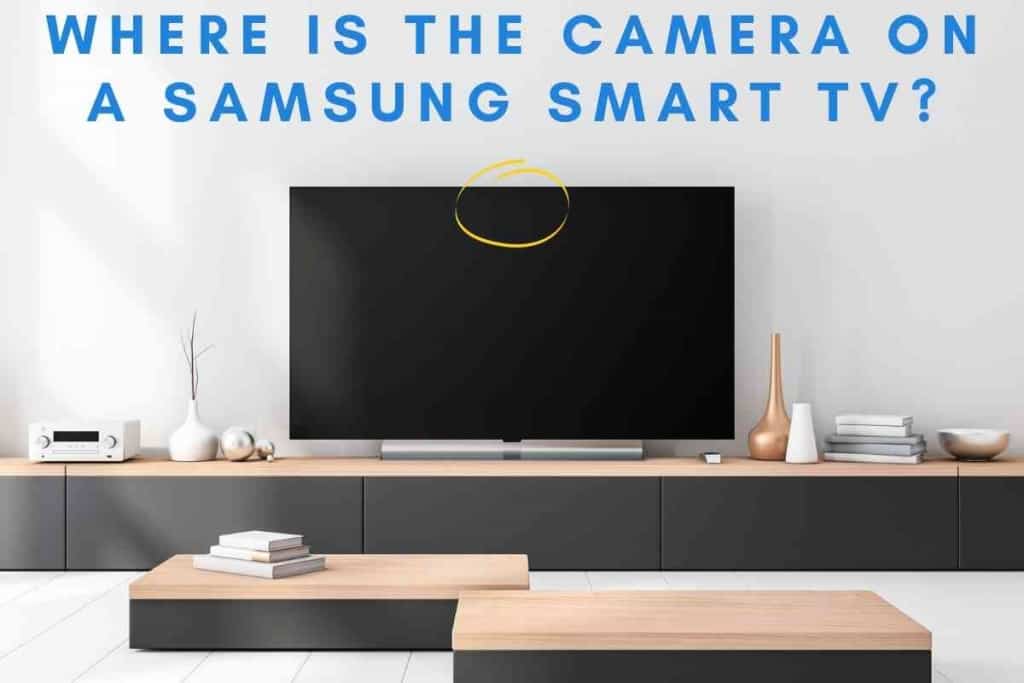 Where Is The Camera On A Samsung Smart TV?
The camera is located at the top center of the TV on all Samsung Smart TVs with this feature. All users do not prefer it because it has a sensor that can recognize your face and voice and a sensitive motion sensor to monitor movement in the room.
Be sure to read our article: 7 Reasons Your Samsung TV Screen Goes Black Randomly
When you buy a Samsung Smart TV, you have the option to buy one with or without a camera. But with many of the newer models taking on this feature, the options are dwindling to maintain your privacy. This guide will show you where the camera is on a Samsung Smart TV. 
To find the Samsung TV models with cameras and where they are located, it is necessary to check the product specs and owner's manuals. This can save you some time and serves as an easy method to learn the most about your product. 
Where Is The Camera On Samsung Smart TV? [EXPLAINED]
Samsung puts a camera on many of their smart TVs, and it is used for video conferencing and taking pictures. The cameras also come with a speaker too.
The camera is located at the top center of the screen, right next to where the user is looking when watching TV. This causes some users to be worried about privacy and security too.
This is especially true for the TV owners who never use the camera. The settings even include an activity tracker that monitors what is happening around your TV.
How To Locate The Camera On A Samsung Smart TV?
The camera on your Samsung Smart TV is used to capture video, and many believe it is there to spy on you.
For this reason, users are curious about where it is and how to locate it to protect themselves and keep their privacy.
Luckily, it is straightforward to locate the camera. You should start by running your finger along the front edge of your TV.
You will find the camera quickly by doing so. It is typically located at the top center of the device.
Can You Remove The Camera On A Samsung Smart TV?
You cannot remove the camera from the TV without risking damage. But you can disable it if it makes you feel uncomfortable.
There are two ways to disable the camera listed below.
Retract The Camera
Most Samsung TV models with a camera allow for a seamless retraction method. You can slightly push down on the camera, and it will retract into the TV base.
You will turn off all motion and facial recognition capabilities when doing so. This eliminates the camera's ability to see anything in your room.
However, it does not turn off the voice recognition feature meaning it can still pick up on things being said around the device.
Cover The Camera
If you do not have the retractable feature on your TV, you can opt for the old school method by covering it with a band-aid or small piece of tape.
Avoid letting the sticky area land on the lens because it will ruin the glass over time. This will cause your TV value to decay faster too.
You can even remove your TV from your WiFi if you are really worried. Try connecting the smart TV to your iPhone hotspot instead to protect your network information.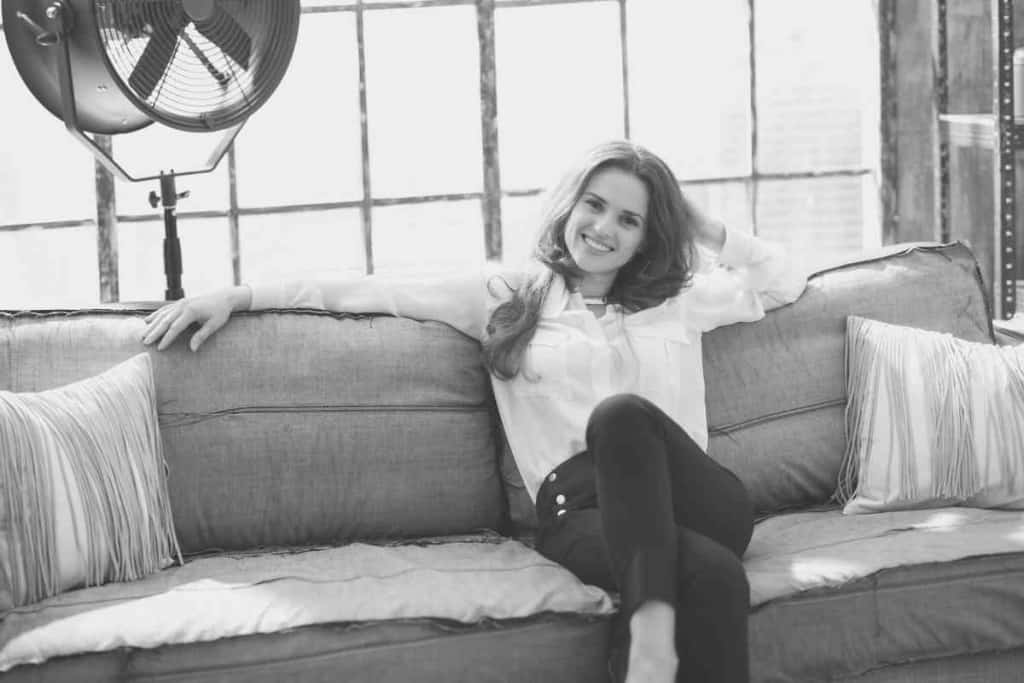 How Do I Know If My Samsung Smart TV Has A Camera?
There is a chance that your Samsung Smart TV has a camera, so you should know how to identify it. Below we have listed the different ways you can confirm whether you have one or not on your TV.
Inspect The TV
The simplest way to locate the camera on a Samsung Smart TV is by inspecting its exterior. The camera can be retractable but should still be visible on your machine.
It will be located at the top of the TV towards the center, so you can start by looking there. Since it could be retractable, users have mentioned that it can be hard to find for an untrained eye in the past.
Check The Owner's Manual
You can also skip the inspection and simply check out the specs of your TV. They can be found in the owner's manual.
It will tell you what model type your TV is and whether a camera exists. If your TV does have one, you should also see added details about the camera, like lens type, size, etc. 
Check TV Settings
You can also look in the TV settings to see whether your TV has a camera. In the privacy settings, you can turn off different data-tracking features related to the camera. 
These settings will not be available if your TV does not have a built-in camera.
Which Samsung Smart TVs Have A Camera?
11 Samsung Smart TV models have a built-in camera. It is something new Samsung has built into TVs, so you most likely won't have this feature if you have an older model. 
Below we have listed each model type that comes with a camera. They are all new releases within the past few years.
Plasma 8000 Series
The Plasma 8000 Series smart TV has 3 model types that come with a camera built into the top center of the TV.
It also includes a microphone and some pretty advanced features for videos, photos, etc. The TV also retracts when you lightly push down on it, so it can stay hidden when you want.
While retracted, it can still be used with voice recognition, but it turns off the facial recognition and motion sensors.
7500 LED LCD Series
The Samsung 7500 LED LCD Series Smart TV has 3 model types with a built-in camera.
The TV comes with a versatile remote control, and the app is compatible with the Android and iOS operating systems.
It also has voice recognition to search for movies, shows, actors, directors, etc. The camera is used for video conferencing, capturing pictures and videos, and more.
8000 LED LCD series
Samsung's 8000 LED LCD Series smart TVs are the latest innovation in their lineup of smart TVs. Four models come with a built-in camera to provide a range of added features.
This model also has an HDMI and USB port, which can connect external devices like a cable box or game console. 
If you're wondering how long Samsung TVs last, you're in luck. The average Samsung LCD TV lasts for over 100,000 hours when appropriately maintained.
Flagship 9000 LED LCD Series
The Samsung Flagship 9000 LED LCD Series smart TV series has 1 model type that comes with a built-in camera.
The camera is meant to be used for video chats and can be used to enhance the user's experience of watching movies on the TV.
The TV also comes with a remote control with an integrated microphone and speakers, allowing users to interact remotely from their mobile devices. 
Share Your Thoughts, Experience or Questions
Join the conversation! Share your thoughts, experiences, or questions in the comments below, and be a part of our tech-savvy community.