Why Are My AirPods Not Connecting?
AirPods are one of the best Apple devices ever produced that make our lives more comfortable. However, it is a bummer when your AirPods develop problems and cannot connect to your iPhone, iPad, iPod touch, Mac, or other device. Most of these problems can be solved easily at home with little guidance. I did some research, and I learned how to deal with this issue and what causes it.
Feel free to check them out below.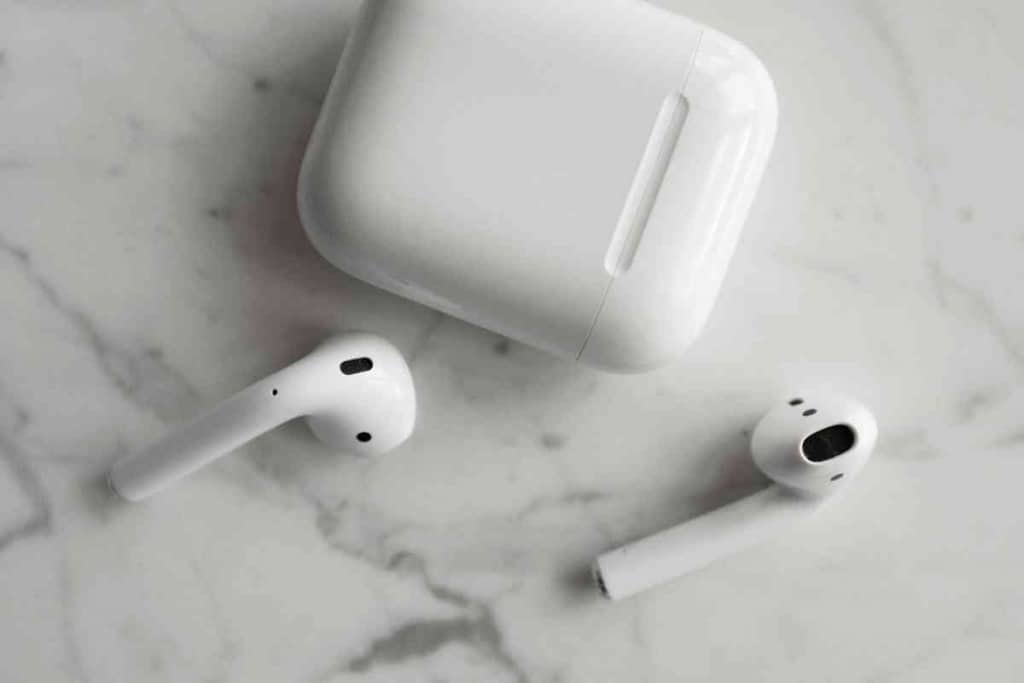 Table of Contents
Why Are My AirPods Not Connecting?
AirPods not connecting may be due to many reasons such as being out of range of your device, they are out of battery, there is a problem with your phone's Bluetooth, the software is not up to date, or you may have accidentally connected your Device to another output audio source.
Your AirPods may also be damaged, and you need a repair.
All these problems, except AirPod hardware problems, are easy to solve on your own and I aim to help you with that. First, you should always ensure your AirPods are within range with the Device you want to connect them with.
AirPods use Bluetooth technology to connect to other Bluetooth devices. Bluetooth can connect two devices only within 30 feet of each other.
Therefore, to connect your AirPods to your Device, you need to maintain this distance, or they will not work.
You should also check to make sure your AirPods have charge before connecting them to the Device.
AirPods are wireless, meaning they must have a charge to operate independently; otherwise, they would turn off and would not help you at all. When the AirPods have a low battery, they cannot work.
The Device you are trying to connect to may also have a problem with Bluetooth, which is causing the poor Airpod connection.
Sometimes, the Bluetooth does not pair automatically or does not pair at all. This may require you to unpair your AirPods and pair them again to be able to use them.
It may also help if you restart the Device or turn the Bluetooth off and then on again.
Your Device may also be connected to another audio device that is hindering the AirPods from connecting. It isn't very easy to connect to another device through Bluetooth if another device is already paired.
You need to unpair the other Device and try to pair the AirPods to use them successfully finally. When your AirPods have not been updated to the latest software, they may not work.
This may be due to changes in the way they operate, or the new software update has fixed bugs in the previous one; hence can only be solved by updating your AirPods.
You should always check if your AirPods are updated to help you avoid inconveniences.
It's also possible that dirt or debris are preventing them from working properly. Wiping them down thoroughly with a lint-free cloth may help, too.
Check out this helpful video if you're still having issues:
How Do I Check If My AirPods Are Updated?
So, how do you check if your AirPods are updated? You should check the version of firmware on your iPhone.
This is a swift and straightforward process.
It is done as below:
Go to your iPhone's settings app
Go to the Bluetooth menu and check the devices
Tap the 'i' next to the AirPods name
Check the Firmware version number
Simple as that and you are good to go. If your AirPods firmware has the latest version, then you are fine.
If not, you may be required to update the AirPods to enjoy the latest features.
How Do I Update My AirPods?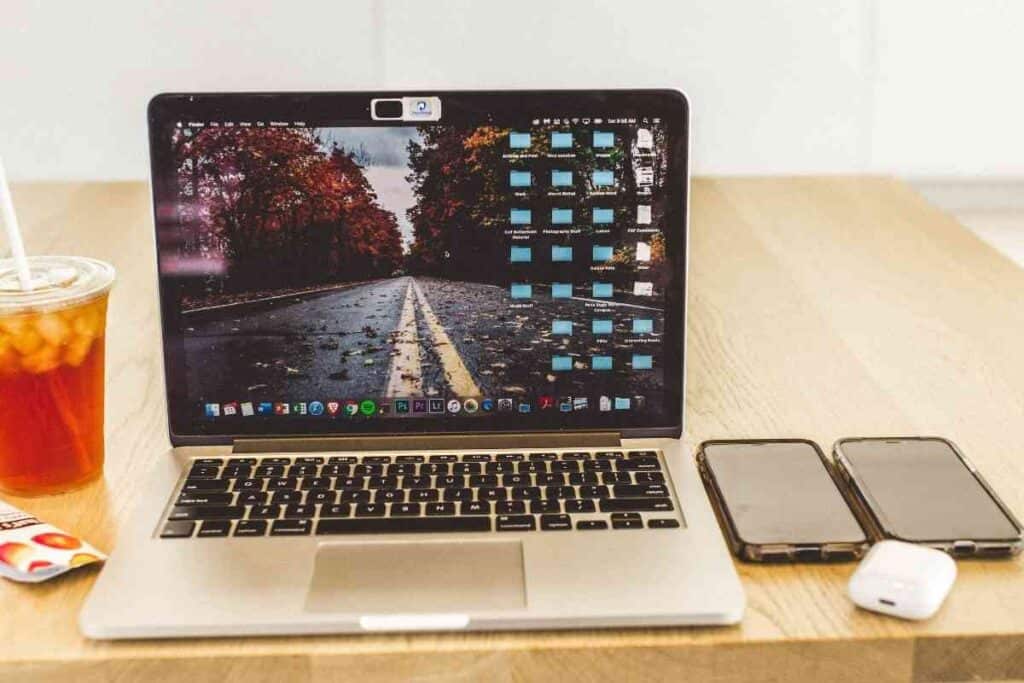 AirPods being technological devices, do require updates from time to time. AirPods are usually updated automatically when they are connected to your phone through Bluetooth.
They also update themselves automatically when the AirPods are in the charging case and the case is near your phone. Fewer times than often, they may not update, and you may be required to do this manually.
So, here's how to update your AirPods or Airpods Pro manually:
Put the AirPods in their case
Connect the case to a Power source to ensure they are charged because this process can take up to 30 minutes
Place it near the Device that it is paired with. This Device should have an active internet connection.
Simple as that and you are good to go.
How Do I Check the Charge on My AirPods Battery?
Checking your AirPods battery level is simple.
You need to go to your iPhone's notification center and go to the options. Then you will be required to scroll down and get to the battery widget.
This widget displays the battery level of all the devices connected to your iPhone, and that is where you will see your Airpods' battery level. You can also use your Apple watch to check through this same process.
If you have Siri installed, you can send a voice command such as 'Airpod Batter.' Siri will respond to you with the level.
The charging case can also show you the charge when the AirPods are in them. They display different colors on the status light, such as green for fully charged devices and amber means the charge is less than fully charged.
This information is essential, especially if you would like to plan an outing or travel.
How Do I Charge My AirPods?
Charging a device has never been easier, thanks to Apple technology.
You can charge your AirPods by placing them inside the charging case and locking it. If the charging case does not have a charge, you can connect it to a wireless charging mat or a USB-C and a USB lightning cable.
Always ensure your AirPods are adequately charged.
Fully charged AirPods and charging cases can last you up to 24 hours of listening time or 18 hours of talk time. A charging case with a single charge should last you five hours of listening time or three hours of talking time.
When an Airpod is charged for only 15 minutes, it can last you three hours of listening time and an equivalent two hours of talking time.
How Do I Unpair AirPods from My Phone's Bluetooth?
So, how do I unpair AirPods from my phone's Bluetooth?
Unpairing your AirPods from your phone is a simple step-to-step process that goes as follows:
Go to the settings part of your phone
Tap Bluetooth and scroll down to find your AirPods
Click on the 'i' icon next to the name of your AirPods
Tap' forget device' and confirm your action easy as that
You may also need to click 'forget device' a second time to remove it from your iCloud account
How Do I Pair AirPods with My iPhone?
To connect your Airpod to your phone, you need to make sure you have the latest version of iOS on your phone and your AirPods also have the latest firmware updates.
Then it would be best if you held your phone up next to the charging case with the phone being on the home screen. A setup animation will pop up and you will be prompted to connect your Device to the AirPods.
You should accept. You should also ensure Siri is set up to make sure you can use the feature seamlessly.
When you are satisfied, you should tap done.
Your AirPods are now ready to use with your iPhone.
How Do I Reset My AirPods?
If you need to reset your AirPods, you should follow the following steps to do it successfully:
Place the AirPods in the charging case and ensure you have closed charging case lid
After a minute, open the case's lid
Navigate your Bluetooth icon and go to the list of paired devices
Go to your AirPods' name and tap on the 'i' next to it
Now you can unpair the AirPods by clicking on 'forget this device.'
Long press the small button at the back of the charging case till the status lights turn amber, then release it
Bring the AirPods and the charging case next to the phone to finish the process successfully
Can I Use One Airpod at a Time?
Yes, you can use one Airpod at a time.
Due to Apple's incredible technology, using one Airpod does not cause that much of a difference to the user, making it even more impressive. This mode also helps if you would like to preserve your charge and use them for a more extended period.
You can do this by placing one of the AirPods inside the charging case and closing it.
The AirPods will automatically change from Stereo mode to Mono mode, which will allow you to use the AirPods as you would like.
Concluding Thoughts
As we have seen, problems that tend to affect AirPods are not that serious, and you do not need an expert or a technician to solve them for you.
A simple tap on your screen could be the difference; hence the power is in your hands.
If any problem is recurrent or cannot be fixed by these simple steps, you must see a technician near you.