Why Can't I Change My Xbox Gamertag? Tell Me!
This post may contain affiliate links. As an Amazon affiliate, I earn from qualifying purchases.
Setting an Xbox gamertag you'll like forever can be a difficult task. If you are unable to change it, you should know why you can't change your Xbox gamertag. As long as gamertags aren't offensive, there are other online gaming platforms and communities that allow users to change their gamertags without limitations. So I was puzzled and frustrated when Xbox wouldn't let me change my gamertag.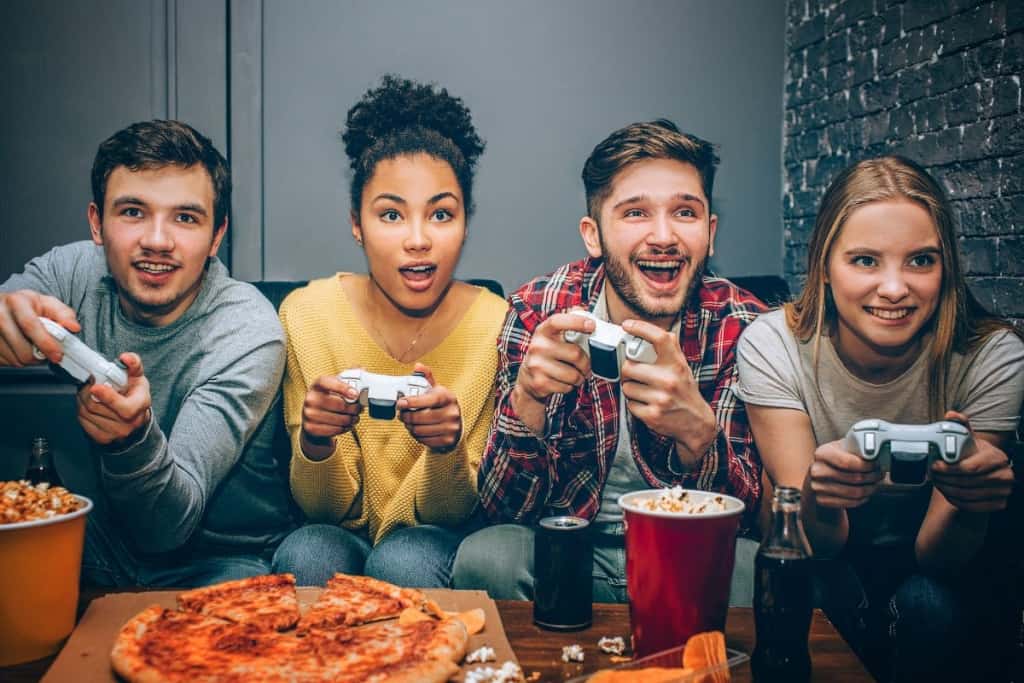 Table of Contents
Why can't I change my Xbox gamer tag?
The most common reason why you can't change your Xbox gamertag is because you have already changed it. Microsoft only allows Xbox users to change their gamertag once for free. Even if Xbox forced you to change your gamertag the first time, you won't be able to change it again unless you pay a fee.
Though it's likely an Xbox user can't change their gamertag due to Xbox's rules, it's not impossible for there to be technical reasons why they can't change it. For instance, if they lose their internet connection, have an Xbox console error, or experience a server issue, that might cause gamertag changes to be disabled.
We will explore reasons why Xbox doesn't let its users change their gamertags more than once for free. We will also list possible options for changing your gamertag if you simply cannot use your existing one.
Can I Change My Xbox Gamertag?
I've been playing video games online for years, and though I sometimes love the first gamertags I choose, there are definitely times I've regretted choosing them.
Most of the gaming platforms I used allowed me to change my gamertag at least once.
In my earlier gaming days, there would be little to no restrictions for changing my gamertag.
Players could change their gamertags as often as they wanted and the rules seemed more lenient with regards to offensiveness.
These days, there are generally more restrictions hovering over username and gamertag changes across all gaming, entertainment, and media platforms.
I think it can be a good thing to have these restrictions so that resources are wasted on constant gamertag changes.
It can also make gamer communities seem more shady and less stable when gamertags are inconsistent.
I feel that I can connect more to people when I am more familiar with the gamertag.
At the end of the day, Xbox probably updated their gamertag policies due to consequences that led to a less pleasant user experience.
Xbox users that want to change their initial gamertag are allowed to do that once for free.
Below are instructions on how to change your Xbox gamertag if it has never been changed before.
If the new gamertag you enter is not available, you will need to enter another one.
If you are not too picky about the gamertag, you can have a few numbers added to the end of your initial choice.
You should note that the actual buttons, menu items, link names, and particular steps for changing your gamertag in all the processes below could be different in the future.
The process and all the steps involved would probably only vary slightly, if they vary at all.
How To Change Your Xbox Gamertag Through The Xbox Website
Go to the Choose your new gamertag page on the official Xbox website and sign in with your Microsoft account that has the gamertag you want to change.
Xbox gamertags cannot begin with a number and must contain 12 characters or less.
You should avoid choosing a gamertag that could be considered offensive, because even if you are allowed to submit the gamertag through the Xbox website, you might be disallowed to use it at a later time.
In the text field that appears, enter your new Xbox gamertag and click the Check availability box to see if it's available for you to use.
Once your gamertag clears the Xbox availability check, you can finalize the choice by clicking the Claim it button.
How To Change Your Xbox Gamertag On An Xbox Series X, Xbox Series S, or Xbox One
You first need to open the Xbox guide by pressing the Xbox button on your controller.
Go to Profile & system and choose your gamertag.
Go to My profile, then Customize profile and choose your gamertag.
In the text field, input a new gamertag and select Check availability.
Once your gamertag clears the Xbox availability check, you can finalize the choice by selecting Change gamertag.
How To Change Your Xbox Gamertag On An Xbox 360
You should first sign in to your Xbox profile by going to Social and selecting Sign In or Out.
After you sign in, scroll to the right and choose Profile in the Settings section.
Go to Edit Profile, then Gamertag, then Enter New Gamertag.
Enter your new gamertag and select Done. The character limits might be slightly higher than the two methods mentioned above.
If your new gamertag is confirmed as being available to use, choose Yes to confirm your gamertag.
What If I Still Can't Change My Xbox Gamertag?
If none of the above methods for changing your Xbox gamertag worked for you, there may be other ways for you to change your gamertag.
When I have a problem with my products or services bought from a big company like Xbox, I will often contact their customer support if the problem can't be resolved online or through other automated methods.
With a huge and popular company like Microsoft, getting through to the Xbox support team might be difficult and time-consuming, so you should consider all communications methods when trying to get your gamertag problem solved.
These days, there are many ways to contact a company's customer services besides calling.
If you are finding it too complicated to change your gamertag through your Xbox console or the Xbox website, calling the Xbox support team is probably the best first option since you can describe your situation directly and get straight answers about your particular issues and options.
If you cannot get a hold of someone at Xbox through the phone, you could try sending their support team a message through email or a contact form on their website.
You should state your account details in your message to ensure they can properly access your account information and deal with your gamertag problem accordingly.
Whether it takes too long to get an email response, or Xbox just isn't helpful through email, you might want to try sending Xbox a message through one of their social media accounts.
Xbox has an account on Twitter, Facebook, and Instagram where you can send them a direct message.
You can also send Xbox a message through media platforms like YouTube.
In my own experience, I have gotten faster responses from companies by using direct social media messaging instead of sending an email.
The response times from Xbox regarding your gamertag change problem can vary due to a variety of factors including their work load and specific issues with your account.
If sending Xbox a direct social message doesn't yield any positive results concerning your gamertag change, you can try to post a public message to one or more of their social media accounts.
Posting about your gamertag change problems publicly could put added pressure on Xbox to resolve your problem quickly.
On YouTube, you can try to post a comment regarding your gamertag under one of their videos to get their attention.
When posting messages publicly online, you should avoid including personal information to maintain your privacy and account security.