Can An Xbox One Play DVDs? Or Blu-rays Only?
This post may contain affiliate links. As an Amazon affiliate, I earn from qualifying purchases.
If you have a DVD you want to watch, but don't have a DVD player, you may want to know if an Xbox One can play DVDs on your TV. Since movies today are largely watched online through platforms like Netflix and Amazon's Prime Video, there is far less demand for physical DVD players. Using a gaming console that plays DVDs can spare you the hassle of using a separate DVD player.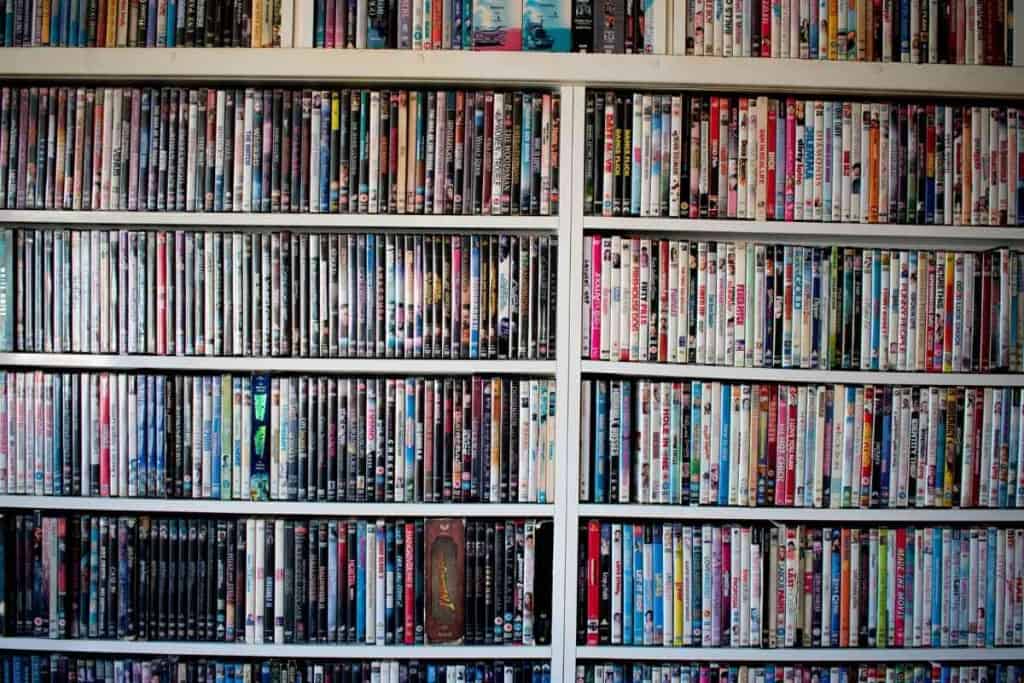 Table of Contents
Can an Xbox One play DVDs? 
An Xbox One can be used to play DVDs, but you'll have to follow a few simple steps to make it work. DVDs can only be played on an Xbox One if you install the required Blu-ray app. You won't have to pay anything for this app since it's free to download in the Microsoft Store.
Before digital marketplaces and streaming platforms took over the movie world, I was an avid collector of physical DVDs. Though I still like watching my DVDs, I don't like having a DVD player taking up space next to my television.
If you've never played a DVD on the Xbox One, we will list easy instructions for you to get your DVD loaded and playing within minutes. Once the Blu-ray app is installed on your Xbox One, you won't have to install it again to play more DVDs later.
How Do I Play DVDs With An Xbox One?
Before getting started, you should make sure you are not using a version of the Xbox One that doesn't have a disc drive.
Some might wonder if using an Xbox One to play a DVD-R, VCD (Video CD), or Mini DVD will work.
Unfortunately, I don't know for sure that anything other than official DVDs and Blu-ray discs will work with an Xbox One.
To play a DVD on an Xbox One that has never played a DVD, follow one of the two steps below to install the required software.
Install The Blu-ray app Through Xbox Home
Plug in your Xbox One and connect it to a television.
Open the guide by pressing the Xbox button on your controller.
Select the Home tile on the screen.
Select the Store tile. If you don't see the Store tile, you may have to add it from the Home screen.
Go to Search and type "Blu-ray" in the field displayed.
Select the "Blu-ray app" item that pops up.
Select the Install tile. The Blu-ray app should start downloading and be automatically installed.
After a brief moment, your DVD should start playing.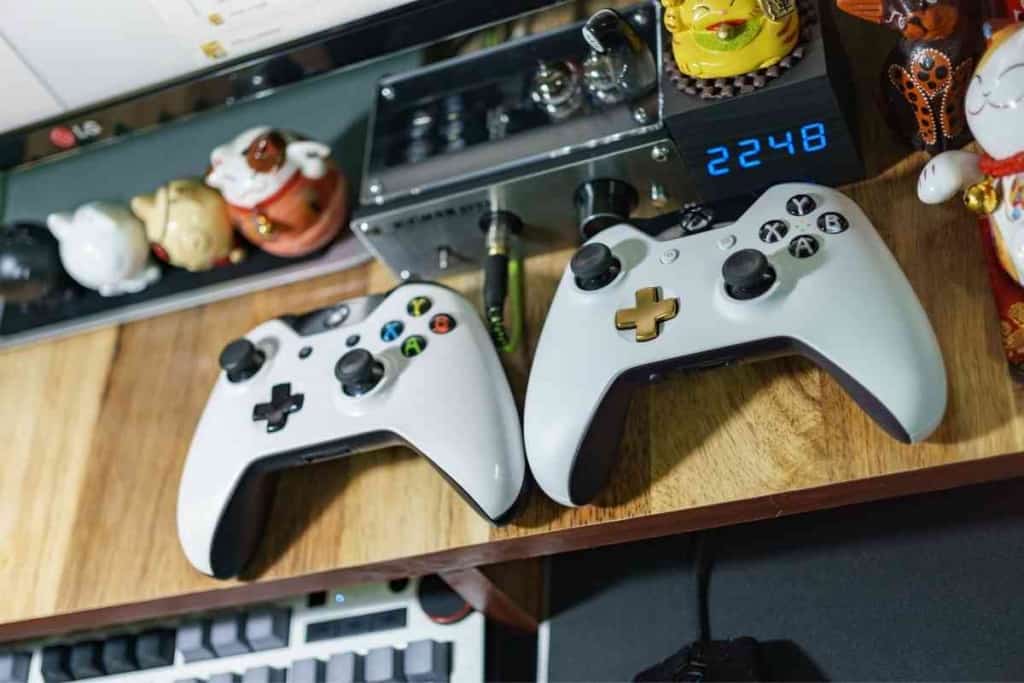 Install The Blu-ray app By Inserting A Disc
Insert your DVD into the Blu-ray slot of your Xbox One.
Wait for details about the Blu-ray app to appear on the screen.
Select the Install tile and wait for the Blu-ray app to be downloaded and installed.
After a brief moment, your DVD should start playing.
Play A DVD With The Blu-ray app Already Installed
If you already have the Blu-ray app installed on your Xbox One, you will be able to play your DVD or Blu-ray disc right away.
You just need to insert the disc and select the Blu-ray app that should automatically appear on your screen.
Alternatively, you can load the Blu-ray app within My Games & Apps under Apps and Installed.
Unless there is an app update required or another software issue comes up, you should be able to instantly load and play DVDs every time you insert a valid disc into your Xbox One.
Why Should I Play DVDs On An Xbox One?
Buying movies or subscribing to an online streaming service like Netflix or Prime Video can be too expensive for many people.
I own DVDs of many of my most beloved movies and TV shows, which I enjoy watching over and over again.
Converting DVDs to digital files I can play on my Xbox One or computer can take a long time, require costly software, and occupy a huge amount of valuable storage space on my drives.
If you have DVDs for movies or shows you like to repeatedly watch, it could be considered wasteful to download or stream the same movies from paid online services.
To save space when storing physical DVDs, you can opt to throw away the DVD cases and combine them all in a compact DVD case. Buying and storing a physical DVD player is probably a waste of money and space since you can do exactly what a DVD player does with the Xbox One.
In my experience watching DVDs with an Xbox One, the video and audio quality is not at all diminished compared to watching the DVDs on a physical DVD player.
In fact, I think the quality of the DVD is enhanced compared to many DVD players I have used.
I'm not sure what the exact technical reasons are as to why DVD quality is often better on an Xbox One, but it might have to do with the high-definition components attached to the console.
The Xbox One has more premium cables for media inputs and outputs, which might contribute to the viewing quality. Many of the DVD players I've used have older ports that use lower quality cables.
Regardless of the technical reasons, I enjoy watching DVDs more on my Xbox One compared to DVD players. I'm already very familiar and comfortable with the functionality of the Xbox One's menus and controls, so it makes sense for me to play DVDs within the same system.
I can streamline all of my main digital entertainment options using one system.
Using A Remote To Watch DVDs On An Xbox One
For people that prefer the traditional remote control experience that standalone DVD players offer, there are ways to give you a similar experience. I feel the best way to give you a more traditional DVD viewing experience is to use an Xbox One Media Remote.
The Xbox One Media Remote will not only allow you to watch and control DVDs similarly to a DVD player, but it can also make your overall management of the Xbox One interface more user-friendly.
The remote can be more pleasant to use for guests that don't own an Xbox One and aren't used to using its standard gaming controllers. There are many places to buy an Xbox One Media Remote such as Amazon, Walmart, eBay, and other places that sell electronics.
Since accessories for the Xbox One are always growing and evolving, there may be similar Xbox One remotes that can be used with even better user experiences than the Xbox One Media Remote.
If you don't want to invest in a media remote that isn't used for gaming, you can opt to buy a wireless Xbox One controller to control DVDs on your Xbox One.
Though a wireless gaming controller may not have the robust features of a media remote, it can be much easier to use a wireless gaming controller with DVDs compared to a wired gaming controller.
Like me, if you generally just let a DVD play and don't often use the remote to pause and replay scenes, then you'll just need to remember one or two controller buttons to use it with ease.
Compared to a standard remote control with tons of buttons jammed closely together, I sometimes find a wireless controller to be easier to use for DVDs since I can typically identify the controller buttons by just feeling them.