Will A Sonos Roam Work With The S1 App: Everything You Need To Know
This post may contain affiliate links. As an Amazon affiliate, I earn from qualifying purchases.
Sonos has a long list of different types of speakers, but they can get a little confusing sometimes. They've recently begun transitioning out their old controller app and introducing their new ones. This means some products work with both apps, some only work with the older S1 app, and some only work with the newer S2 app.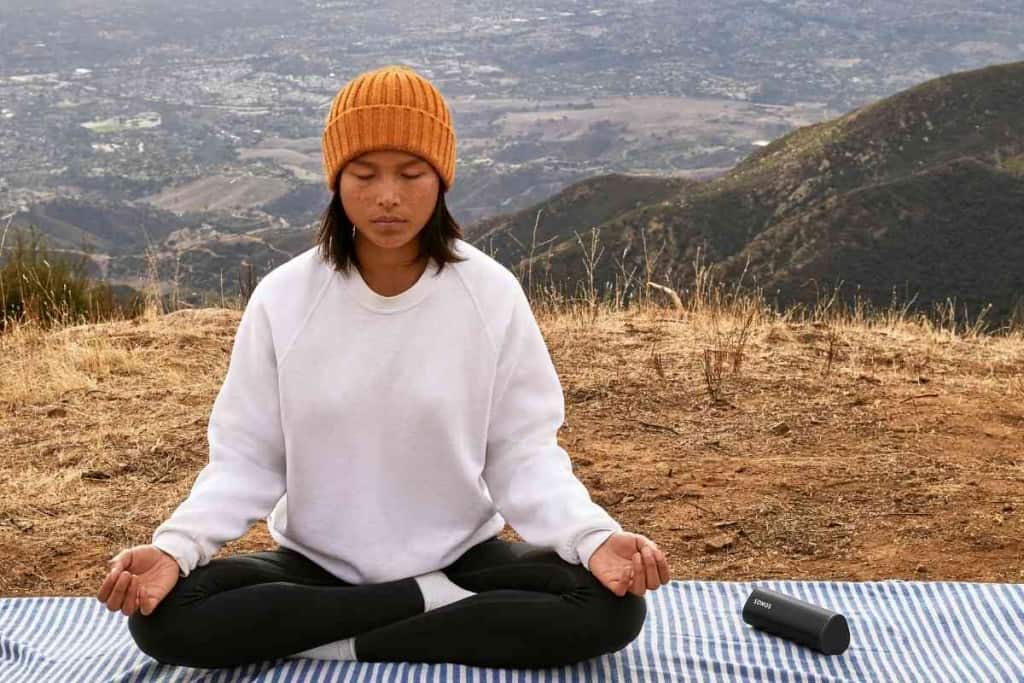 Table of Contents
Does the Sonos Roam work with the S1 app?
The Roam is designed to exclusively work exclusively with the S2 app. It will not function with the S1. It has functions that simply aren't possible with the older app, so Sonos has turned off compatibility completely. If you want the most out of your Sonos Roam, you'll have to use the S2 app. This means you might have to use both apps if you have multiple different Sonos products.
Continue reading to learn more about both of the Sonos controller apps, their functions, and exactly which device goes with
Does The Sonos Roam Work On S1 App?
No. The Sonos Roam is not compatible with the older S1 app. Newer Sonos products have features that simply aren't possible with the S1 controller app.
Some products work with both apps, some only work with S1, and some only work with S2. Below is a complete list of compatibility.
Works with S1 and S2 Controller App
Gen 1 Beam
Amp
Boost
Move
Gen 1 and Gen 2 One
Gen 2 Connect
Gen 2 Connect: Amp
Play: 1
Play: 3
Gen 2 Play: 5
Playbar
Playbase
Port
Gen 1 and 2 Sub
Gen 1 Bookshelf Speaker
Table Lamp with Wi-Fi Speaker
S2 Exclusive
Gen 3 Sub
Roam SL
Roam
Ray
One SL
Five
Arc
Beam
S1 Exclusively
ZonePlayer S5
ZonePlayer 80
ZonePlayer 90
ZonePlayer 100
ZonePlayer 120
Bridge
CR200
Gen 1 Connect
Gen 1 Connect: Amp
Gen 1 Play: 5
It gets a little more complicated than this. Sonos speakers are able to be grouped together to produce an all-home listening experience, but you can't connect S1 exclusive products with other speakers that only work with S2.
This means you'll have to have two different Sonos ecosystems in your house if you have a mixture of different Sonos products.
Can You Use A Sonos Roam With The Sonos App?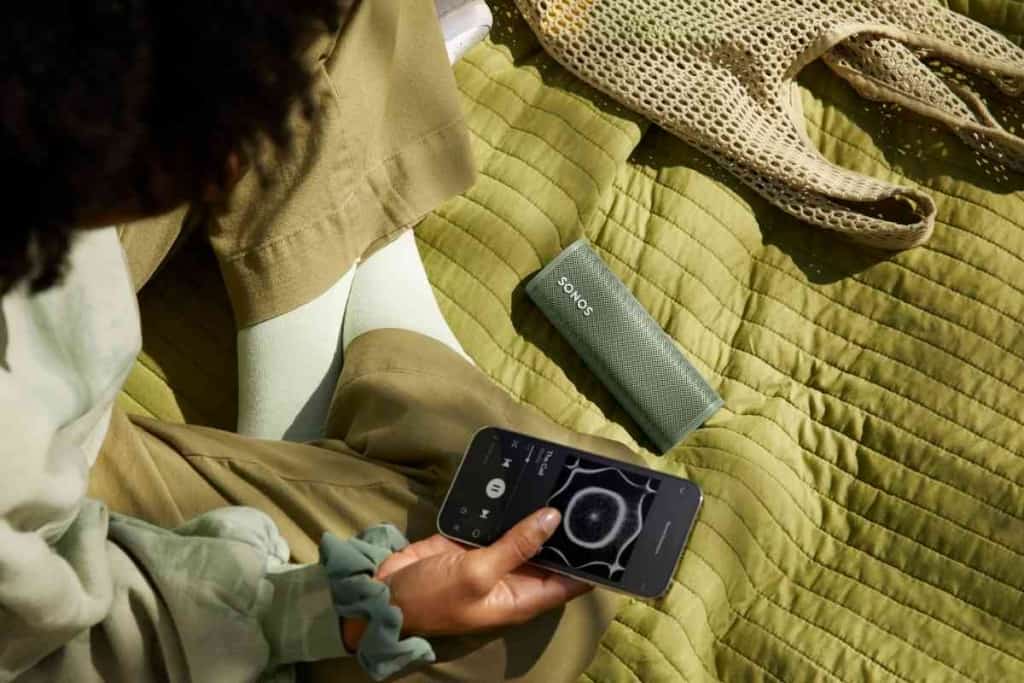 The Sonos Roam can be used with the S2 app. This means you won't be able to group it together with older products that only work with the S1 app.
Don't panic though, there are plenty of Sonos products that are compatible with both apps. These can still be grouped together as normal.
The Sonos Roam uses the S2 controller app; not the S1.
Will The Sonos Roam Work With Older Sonos Speakers?
As previously mentioned, the Sonos Roam will still work with many older speakers in Sonos' lineup. Many of the older Sonos products can work flawlessly with the S2 app, which is the app that the Roam requires to function.
Consult the bulleted list above to see which ones are compatible with the Roam. The only ones that will not work with the Sonos Roam are the ones that are listed as S1 exclusives.
How do I add A Sonos Roam to The S1 app?
The Sonos Roam does not work with the S1. Unfortunately, Sonos is working on improving its user experience, and that means switching to the new S2 app.
Unfortunately, this means you'll have to reconfigure your devices, add all of your music services again, and all of your settings will be lost.
On the right side, once all of the hard work is done, you will be able to experience a better level of functionality thanks to the new controller app and all it has to offer.
Many of your other Sonos products can be used with the new S2 app too. You won't have to use two apps to control your different products unless you have a select few products that aren't compatible with the S2 app.
You'll still be able to control your older products with the S1 app too. You'll just have to keep the older products and the newer products on two different ecosystems.
You won't be able to group them together, but you will have two completely separate groups of speakers. You might even find some creative ways to put these two systems to use.
The Best Combinations with the Sonos Roam
You still have lots of options when it comes to pairing together other Sonos products with the Roam.
There is a list above that shows all the devices that are compatible with the Roam, but there are a few unique combinations that are must-try.
First, you might want to consider picking up the unique wireless charger that is made for the Roam. Sonos even offers a bundle that prices the two products together for a significant discount.
The Roam, despite it being designed to be a speaker on the go, can also be used in stereo. Simply purchase another Roam and you can pair the two together in stereo to create a great listening experience inside or out.
It can even be used as an extra speaker for a home theater system. While it doesn't support surround sound, the Roam makes for a great speaker to group together with one of Sonos' soundbars, improving your audio experience during movie time.