Why Does My Sonos Roam Have No Sound? Fixed In Seconds!
Are you having trouble with your Sonos Roam's sound? Wondering why your Sonos roam has no sound? You're not alone. A lot of people are struggling with this issue, but it's easy to fix. Just follow these simple steps, and you'll be back to listening to your favorite music in seconds.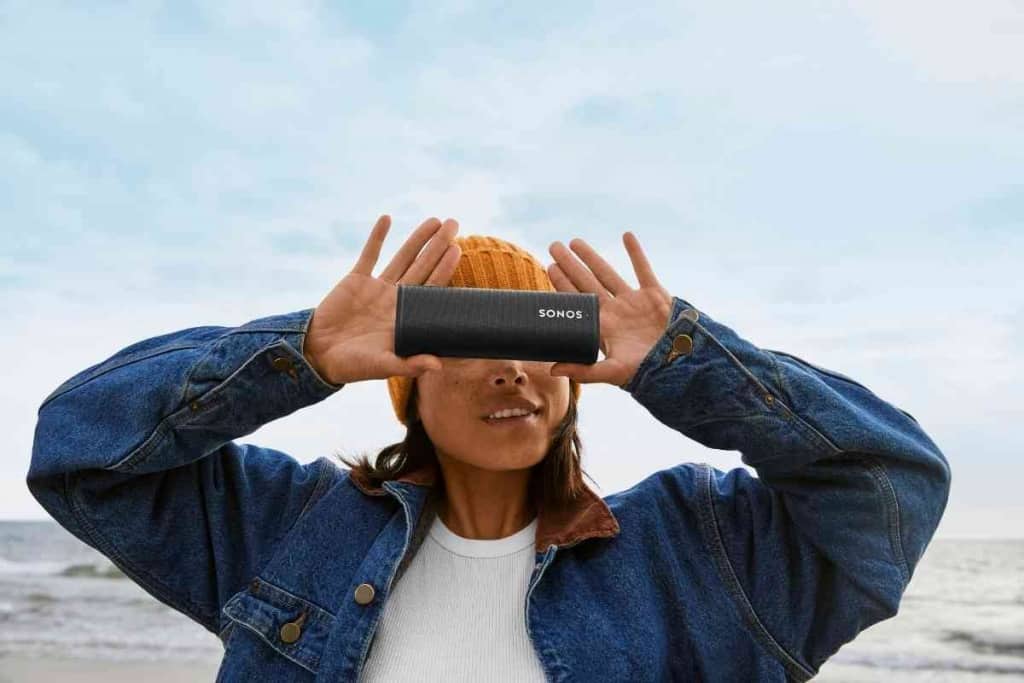 Table of Contents
Sonos Roam Has No Sound 
Your Sonos Roam may not be making any sound because the batteries are dead or it may not be connected to WiFi. If you're using an iOS device, please make sure that AirPlay 2 is enabled in the settings. Finally, check to see if there are any updates available for your speaker.
If so, please follow the instructions provided by Sonos to update your speaker. By following these steps, you should be able to resolve most issues that might prevent your Sonos Roam from making any sound.
Why Is My Sonos Roam Not Making Sound?
One possible reason why your Sonos Roam might not be making any sound is that it isn't properly connected to a power source.
Make sure that the Roam is turned on and that your Roam is not connected to a working outlet via the included power adapter. If it's still not working, try resetting the Roam by pressing and holding the Power button for 10 seconds.
Another possibility is that the Roam's audio output may be muted. To check, open the Sonos app and select your Roam from the list of devices. Then, tap the Settings icon (the gear icon) and make sure that the "Mute" switch is turned off.
Finally, if you're still having trouble, try restarting your Sonos system by pressing and holding the Mute button on your Sonos One or Play:5 for 10 seconds. If none of these solutions work, please contact Sonos Support for further assistance.
How Do I Get My Sonos Roam To Work?
If you're having trouble connecting your Sonos Roam to your home network, there are a few things you can try. First, check that the Roam is within range of your router. If it's too far away, it may not be able to connect.
Second, make sure that there aren't any other devices using the same wireless frequency as the Roam. If there are, they could be interfering with its signal.
Finally, restart both the Roam and your router. This will often clear up any minor connection issues.
How Do I Reset My Sonos Roam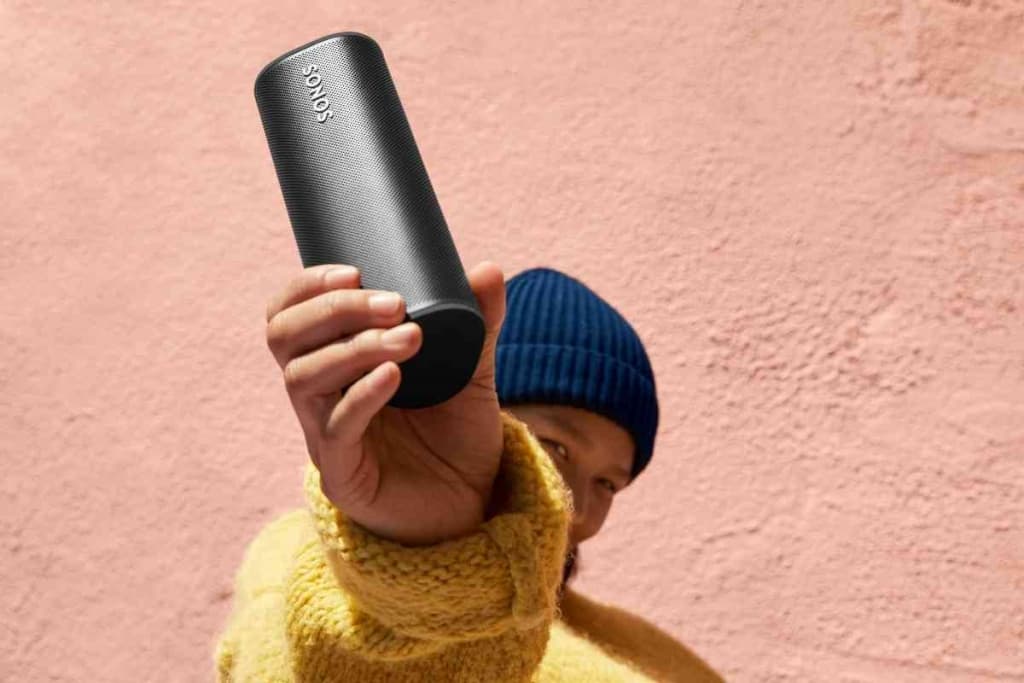 The Sonos Roam is a portable Bluetooth speaker that can be used indoors or outdoors.
If you're having trouble with your Roam, it's easy to reset it. First, make sure that the Roam is turned off.
Then, press and hold the power button for 10 seconds. The Roam will flash red and then green, indicating that it has been reset. You can now re-pair your Roam with your devices.
How Is The Sound On Sonos Roam
The Sonos Roam is a small, portable Bluetooth speaker that delivers surprisingly good sound quality.
It's very well balanced, with clear highs and decent bass response. The sound is impressively full and rich for a speaker of this size, and it can get quite loud without distorting.
The Roam also does a good job of handling stereo separation, so you'll get a pretty wide soundstage for such a small speaker. Overall, the Sonos Roam sounds great for its size and is one of the best portable Bluetooth speakers you can buy.
How Long Does The Sonos Roam Battery Last?
The Sonos Roam is a small, portable Bluetooth speaker with a built-in battery. The Roam's battery life is impressive, lasting up to 10 hours on a single charge. This means you can take the Roam with you on long trips or use it for extended outdoor sessions without having to worry about it running out of juice.
When the Roam's battery does eventually die, the Roam can be recharged quickly via the included USB-C cable. All things considered, the Sonos Roam is one of the best portable Bluetooth speakers you can buy.
How Do I Connect My Sonos Roam To My Phone
To connect the Roam to your phone, open the Bluetooth settings on your phone and select the Roam from the list of available devices. Once connected, you'll be able to play music from your phone through the Roam speaker.
You can also control the volume and playback using the Sonos app on your phone. The Roam can also be connected to other Sonos speakers using the Sonos app, allowing you to create a multi-room audio system.
Connecting Sonos Roam To Wifi
Whether you're at home or on the go, you can easily connect the Roam to your WiFi network and start streaming your favorite tunes. To get started, simply press the "Connect" button on the Roam and select your WiFi network from the list of available networks.
Once you're connected, you can begin streaming music from any supported service, including Apple Music, Spotify, and Pandora. You can also use the Roam to control other Sonos speakers in your home, making it the perfect way to create an immersive listening experience no matter where you are.
Pairing Bluetooth On Sonos Roam
Here's how to connect your Sonos Roam to a Bluetooth speaker or headphones:
Press and hold the Bluetooth button on the top of your Sonos Roam until you hear a tone. The Roam's Bluetooth light will flash blue.
Put your Sonos Roam into Bluetooth discovery mode by opening the Bluetooth settings on your mobile device and selecting "Sonos Roam."
Once your Sonos Roam appears in the list of available devices, select it and enter the pin code that appears on your Roam's display.
Your Sonos Roam is now connected to your mobile device via Bluetooth and will appear in the Devices menu in the Sonos app. From here, you can adjust the volume, change tracks, and much more.
To connect to a different Bluetooth device, simply repeat these steps. You can only be connected to one Bluetooth device at a time.
How Waterproof Is Sonos Roam?
The Sonos Roam is an excellent waterproof speaker that can be used in a variety of settings.
Its IPX67 rating means that it can be submerged in up to one meter of water for 30 minutes, making it ideal for use at the pool or beach.
The speaker also has a durable design that can withstand drops and bumps, making it perfect for taking on hikes or other outdoor adventures. And if you're worried about losing the Roam, don't fret – the speaker comes with a handy case that can be clipped to your belt or backpack.
So whether you're looking for a speaker to take on your next camping trip or just want a reliable option for listening to music around the house, the Sonos Roam is sure to meet your needs.