Are JBL Headphones Waterproof? All Of Them?
When purchasing a new set of JBL headphones to use for recreation and fun, one question you may be asking yourself is whether the headphones are waterproof. As technology continues to advance, so too does our excitement about using it in a multitude of new and different ways. Taking our music or podcasts with us wherever we go has become the norm and not the exception. But if your adventures involve water, you will want to make sure you have headphones that can withstand getting wet and still work at their peak performance.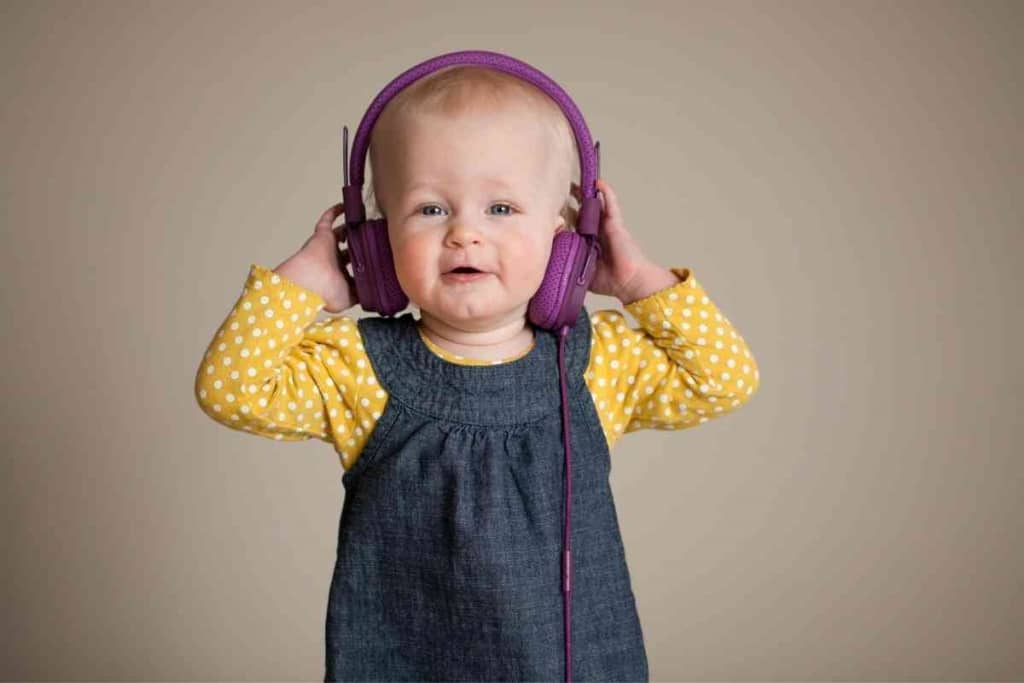 Table of Contents
What model of JBL headphones are waterproof?
JBL makes three types of headphones that are waterproof and can be used while swimming, showering, and in other water activities. The 3 waterproof headphones that they make are the Endurance Peak, the Endurance Dive, and the Endurance Race.
With so many options to choose from, it can take half a day just to sort through reviews and specs of one simple pair of headphones. And with a huge array of price points, the task can feel even more overwhelming and draining of your time and wallet.
Add to that a need for some very specific requirements – such as headphones that are waterproof – and the whole task can make you want to give up. But don't – I'm here to help you sort through all the information and figure out which headphones are waterproof and will best suit your needs.
I am an avid exerciser and my style of headphones has changed as my needs have changed also. As I love to swim and am sometimes caught in rain storms while running or walking my dog, I've been in the market for a pair of waterproof headphones that are comfortable, durable, and will last.
Take advantage of the research I've done and see if JBL has a set of waterproof headphones that are going to meet your needs as well.
Which JBL Headphones are Waterproof?
As you probably already know, not all headphones are created equal, and there are certainly plenty of styles and brands that aren't waterproof. Trying to weed through the different characteristics and qualities of each type can be confusing, but here is a breakdown of three top JBL brands that are waterproof and will give you a few different options to choose from.
1. The JBL Endurance Peak
The JBL Endurance Peak headphones are some of the most popular headphones that JBL makes and sells. At a price point of around $50 retail, these are solid, high-quality headphones that are not only ergonomically shaped to fit any size ear, but they also boast being waterproof against any sort of water, including sweat or a full-on rain storm.
Consider these headphones if you want to stay within a reasonable budget and are looking for a set that is durable, high quality, and waterproof.
2. The JBL Endurance Dive
A step up from the JBL Endurance Peak would be the JBL Endurance Dive headphones. Retailing at around $60, these headphones are a bit pricier than the Endurance Peak, but will give you even better performance in the long run.
Though both models are quite similar, the Endurance Dive is going to allow for real water submersion, as they are designed to be used underwater and at greater depths.
The JBL Endurance Dive has been given an IPX7 rating, which means it will work at peak performance for up to 30 minutes underwater. They are also rated to be able to be submerged up to one meter deep in water and still work appropriately afterward.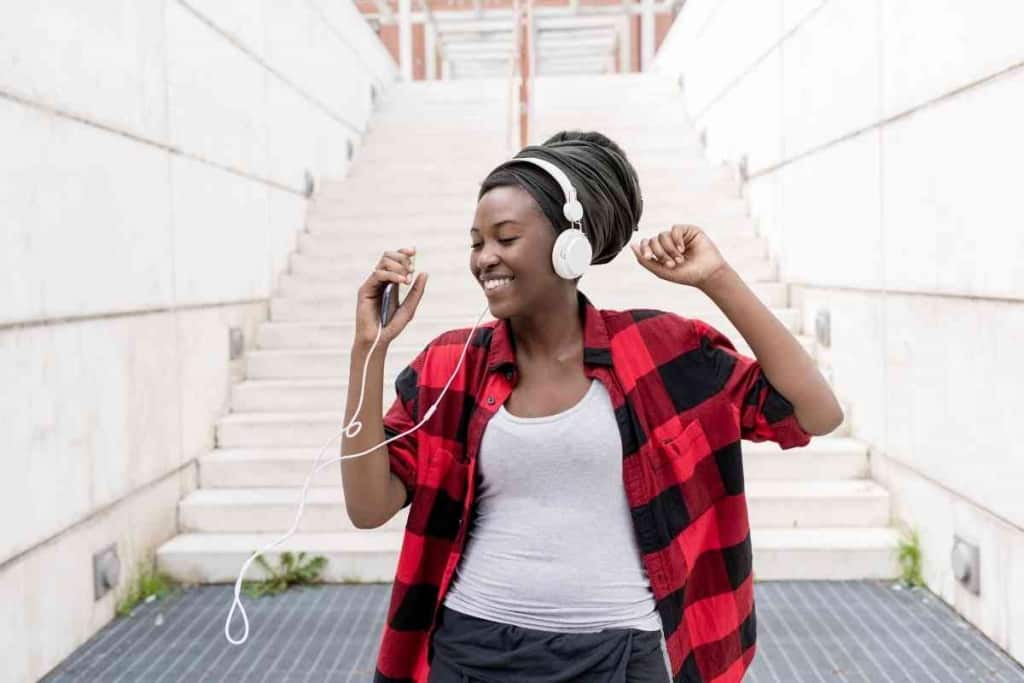 3. The JBL Endurance Race
The third most popular JBL headphone that is waterproof is the JBL Endurance Race. These headphones have a price point of $60 at most retail stores and offer a similar fit and feel to the above two models.
The JBL Endurance Race is rated an IP67, meaning that not only is it also capable of being submerged in water for up to 30 minutes at a depth of 1 meter, but it is also fully dust proof, meaning you can use them in places that are dirty, like work zones or construction sites, without losing any sound quality.
Other Things to Consider When Purchasing Headphones
Before you can settle on which headphones are going to work best for you, there are a number of factors you will want to consider.
Even if you know for sure that you want your next set of headphones to be waterproof, why you want them to be waterproof may be worth exploring.
Can I swim with my JBL headphones?
Perhaps this is the biggest question people ask when contemplating buying waterproof headphones. And it's an important one because there's a big difference between waterproof and water-resistant.
Water-resistant headphones will keep some of the water out but aren't ideal for activities that call for heavy water protection, such as swimming. Water-resistant means that your headphones will be able to withstand some water seeping in, but will not tolerate long exposure to the elements.
All three of the headphones I covered earlier are considered waterproof. This means that you can feel confident that these three JBL headphones will be ideal for swimming for up to 30 minutes at a time.
If you decide to purchase a different JBL type of headphones, make sure to carefully read the specs page in order to know whether your headphones are waterproof or simply water-resistant.
Can You Shower With JBL Headphones?
This is actually a pretty popular question with music enthusiasts or podcast listeners who would rather listen to their device through headphones instead of a speaker when they are in the shower.
Similar to the above topic, certain JBL headphones could be worn in the shower, while others won't tolerate that much water exposure and will eventually stop working.
Even more concerning, if you were to try and shower with headphones that don't meet industry standards for water exposure, you could risk harming yourself if they were to short out.
All three of the headphones above can be used in the shower, as they all have an IPX of 6 or above – the industry standard for knowing if something is fully waterproof or not.
All three of the above options also have the ability to connect via Bluetooth, which is just as important as being waterproof, since you won't want to bring your phone or speaker into the shower with you.
Again, look at your JBL packaging before you settle on which model to buy and make sure it has both an IPX if 6 or above and Bluetooth connectivity.
Can I Workout With JBL Headphones?
Perhaps the most exciting part of JBL headphones that are waterproof is the fact you can sweat up a storm and they are going to continue to perform just as well as the day you took them out of their packaging.
Anyone who likes to work up a sweat knows the importance of this. Whether you are in the gym lifting, running on a treadmill, or training outdoors for an Ironman, having headphones that will last even when you are dripping wet is really important to you. Even for the avid dog-walker, or occasional hiker, if you are outside in the middle of July, you are going to appreciate a set of headphones that are waterproof!
Not only are the JBL headphones I mentioned above waterproof, but they are also designed in a way to fit snugly enough in your ear to keep sweat out, without being so tight as to fit uncomfortably.
The JBL designers put a lot of thought into the fact that their users would probably be people who are going to sweat a fair amount and spend time in all sorts of different elements.
Are All JBL products waterproof?
Unfortunately, not all JBL headphones are waterproof, so you'll need to do some careful research before you buy, if being waterproof is high on your list of needs in your next set of headphones.
Remember to look at the IP rating. If the last number is a 6 or higher, then you know you are safe to assume your headphones can withstand a true soaking and not cause you harm or stop working. (The second to the last number is the dust rating, but for people who are just concerned about how waterproof their headphones are, that number isn't important right now.)
For those who don't participate in water sports, spend a lot of time in situations where they could get caught in rain, or plan to shower with their headphones on, having waterproof headphones is not a big deal to them (and probably lowers their price.)
So, you'll definitely want to make sure you choose carefully when you go to purchase.
Remember – all of the JBL brand headphones I discussed earlier will meet your needs for a waterproof set.