5 Reasons JBL Headphones Are Worth Buying
There comes a point when we all find ourselves in the market for new headphones, and you may be wondering if JBL headphones are worth buying. With so many companies now producing high-quality headphones, it's hard to know which are best for durability, usage, and price. Not only that, but most companies that make headphones also make a variety of different kinds, so it can be daunting to figure out which ones are best for your needs.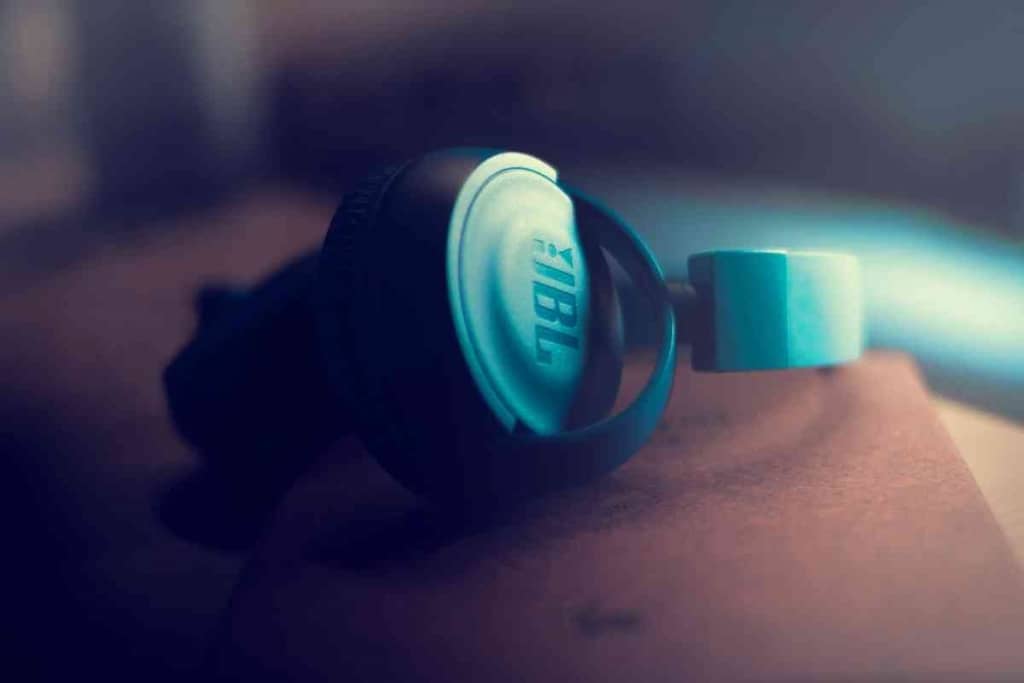 Table of Contents
Are JBL headphones worth it?
JBL makes headphones that are worth buying because they are a good brand, they are cheap, their design is comfortable, they have a wide range of styles and features to choose from, and they produce a high-quality sound.
Sometimes when we are purchasing an electronic, we want to branch out and try something new. More often than not, though, most of us like to stick with a brand we are familiar with, especially when we've had a great experience with it in the past.
Whether you are a loyal fan of JBL products or are thinking of trying their headphones for the first time, you will see why they are a company to definitely consider for your next headphone purchase.
As a person who likes gadgets and finding what sets certain ones apart from the rest, I enjoy researching new products and comparing them against others. Hopefully, my findings on JBL headphones can help you make an informed purchase the next time you are in the market for a new pair.
Are JBL Headphones Worth Buying?
JBL was founded in 1946 and has been known for its excellence in speaker manufacturing, for home and professional use. Like most companies in the field of electronics, JBL has continued to expand and offer a wider range of products, like headphones, while keeping its quality high and its reputation strong throughout the electronics industry.
Though the company was best known for producing premium sound speakers, JBL has made big advances in the headphone arena in recent years. Let's explore why.
Why Are JBL Headphones a Good Brand?
Like many electronic companies, JBL is practically a household name. But, before that, the company has been notorious for its popularity amongst those in the music and sound industry who appreciate it for more than just recreation.
For years, JBL products have been used nationally and internationally for everything from concerts to festivals to award shows to movie theaters. Their speakers are widely used in dance clubs for their crisp and fine-tuned sound, even at higher decibels, and many famous musicians use their headphones during recording sessions and stage shows.
If you are questioning whether JBL headphones are a good brand, turn to the hundreds of thousands of exceptional reviews they receive or look at the experts who use them regularly. It's hard to deny its reputation for being a good brand when so many professionals use them too.
Why Are JBL Headphones So Cheap?
When you are shopping for a new set of headphones, one factor that will come into play is price. Unless money is no object, you will be trying to find a product that has the features you want at a price you can afford. And with more and more high-ticket items being in demand and supplies being limited, what a product costs does not necessarily reflect its quality.
JBL has done a good job at continuing to create products that are affordable while also reliable. For example, a set of JBL Endurance Peak waterproof headphones retail for around $80, while a similar style from Bose retails for twice that price.
As the saying goes, with JBL "what you see is what you get."
But how does JBL keep its price points low and competitive while also staying ahead of much of the industry in quality, optionality, and design?
The answer is easy. The company's mindset is that it will spend more money on research and design and less on fancy advertising and marketing. By keeping their marketing costs low, they pass those savings on to their customers and hope that word of mouth and repeat customers will be their ticket to success. And so far, it's working for them.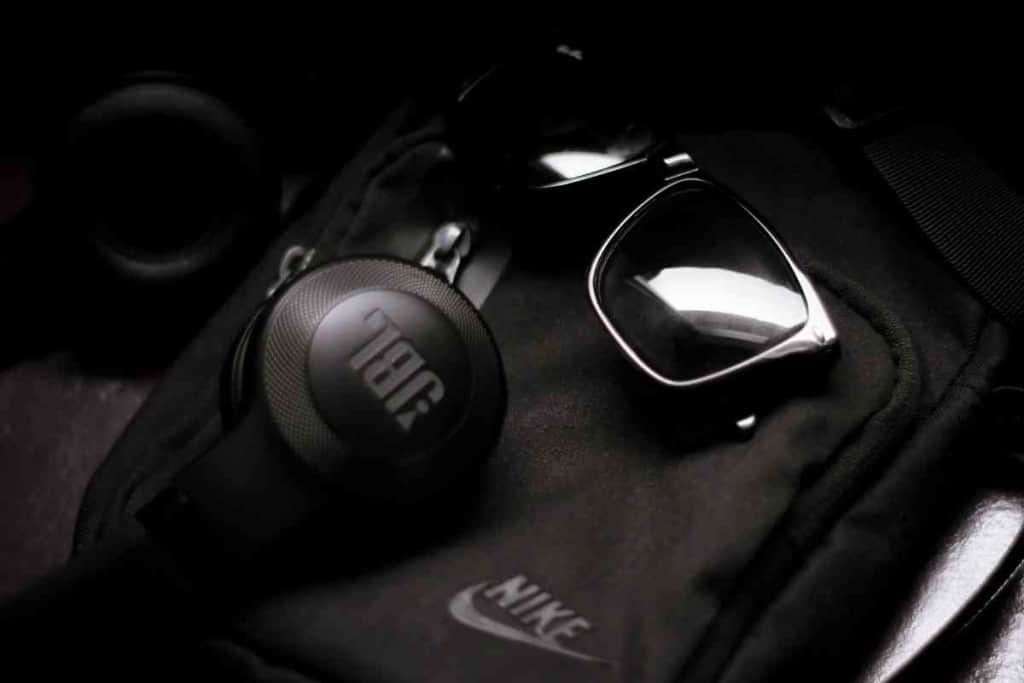 Is JBL's Design Comfortable?
All it takes is one test run, and you will see why so many fans of JBL headphones won't use anything else for their ears.
Whether you are looking to purchase on-ear headphones or the in-ear type, JBL's vast assortment of styles and features all have one thing in common – they are designed with your comfort in mind.
Many of us now use headphones for a large portion of our day. Like computers, we use headphones for communication, recreation, work, and fun
Having a headphone set that is not only enjoyable to wear, but also safe for long-term use is important in today's world.
JBL knows this and has taken great measures in ensuring that its different designs are all ergonomically correct, safe to use, and fun to wear.
Do JBL Headphones Have A Lot of Styles and Features?
Another huge perk to the JBL brand is how they've found a way to create something for just about everyone.
We are all individuals, and when it comes to our taste in products, this is no exception. Where one person might prefer large, cushy on-ear headphones, another might want simple, stream-lined almost invisible in-ear earbuds.
Some people might need Bluetooth capability while another group might want a pair that has a totally retro,1980s look and feel.
JBL delivers in the area. Spend a few minutes perusing their vast catalog of choices, and believe me, you won't be disappointed.
Are JBL Headphones High Quality?
Finally, when looking for a new set of headphones, you're going to be hard-pressed to find another brand that's going to give you the high quality that JBL does.
Perhaps above everything else, most of us are looking for quality sound when we are looking for headphones. We want music, voices, and other sounds to be crisp, clear, and easy to understand.
JBL offers this and more. And not only is the sound quality excellent, but the headphones themselves feel durable, well-made, and substantial, while also not being overly heavy or cumbersome.
Choose JBL headphones for the quality product, if you choose them for nothing else.
But Which is Better Overall?
So, I've given you lots of reasons to consider JBL worth buying when it's time to purchase your next set of headphones. But perhaps you're still wondering – "great, but are they any better than some of the other top brands?"
Let's see…
Are JBL Headphones Better Than Bose?
Bose is a huge name in the electronics and sound industry, and for good reason. Like JBL, they produce a fantastic product, offer lots of options for different people's needs, and have a strong reputation to back them.
That said, when it comes to durability, quality of sound, and price point, even after comparing the two I would still choose JBL headphones over Bose every time.
Are JBL Headphones Better Than Beats?
Another big contender in the industry of headphones is Beats. These popular headphones have always had a strong fan base, especially amongst younger users for their style, sound quality, and array of features.
But, JBL can offer a user the same quality, options, and styles at a better price than Beats can. Therefore, I'd still purchase the JBL over the Beats when I'm in the market for a new set of headphones.