The Best Bluetooth Headsets for Truckers: Upgrade Your Driving Experience (includes Plantronics headsets)
This post may contain affiliate links. As an Amazon affiliate, I earn from qualifying purchases.
Truckers have a lot to look after when they're on the road. Along with driving regulations and other cars, they have to worry about what they're hauling. That often means they need to check in with management and other parties, but they may not have the time to stop and call.
That's where headsets come in. If you're a trucker, then they'll let you call anybody you need while also staying within regulations. That doesn't mean that you should choose any model, though, as you should go with the best Bluetooth headset for truckers.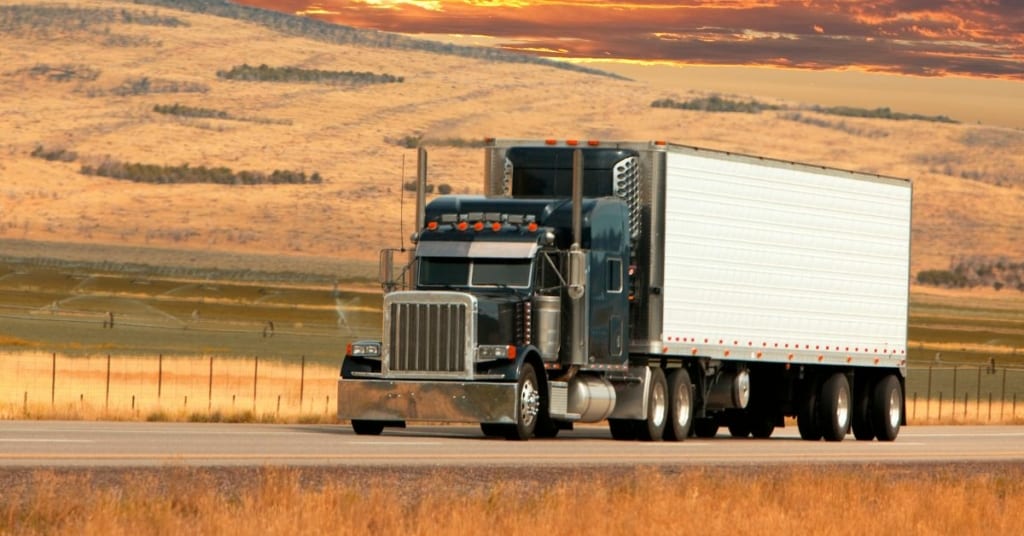 What would that be? There are a few brands and options that you should look at.
Table could not be displayed.
Table of Contents
Stellar Electronic Pluto+Duo Bundle
Amazon Renewed Store's Plantronics Voyager 104 Bluetooth Headset
Blue Tiger Elite Fire
AfterShokz OpenComm
Akbuds Bluetooth Headset 5.0
Frequently Asked Questions
Conclusion
The Best Bluetooth Headset for Truckers: 5 Top Picks
You might need to use a few different devices out on the road, so you'll need a versatile headset that can connect to all of them. That's why you should consider the Stellar Electronic Pluto+Duo Bundle, as it can connect to most brands and products, such as your phone and radio.
It is also a great option for listening to music when you're not on the road, so you could get more use out of it. Another core feature that you might like is the optional voice control, which allows you to switch the device on and off at will.
In terms of performance, it should get the job done for you, as it offers clear sound free from background noise. However, the microphone might underperform slightly, making you sound a little quiet on calls. It also isn't the longest-lasting option, although it's affordable to replace.
Pros:
Can connect to multiple devices
Has a voice-control option
Can also be a great option for listening to music
Eliminates background noise for calls
Cons:
May not last as long as you want
Microphone isn't good quality
If you're budget-minded and keeping an eye on the price, you might want to consider refurbished headsets such as the Plantronics Voyager 104. Despite being refurbished, the quality is much higher than you'd expect, although any accessories that come with it may be lower quality.
The 104 also boasts a nano-coating that makes it waterproof, so you shouldn't have to worry about getting it wet from rain or sweat. Then there's the comfort aspect, which is where the 104 takes it to the next level. That's because it uses memory foam padding, which makes it much more comfortable to wear than alternatives.
If you happen to use driving gloves, then this option could be for you as it has been designed with gloves in mind. This product does suffer from some of the same minor problems you'll see in other products, such as with the battery, which can stop charging after a while.
It also cuts out occasionally, although this will be relatively brief anytime it occurs.
Pros:
Uses memory foam padding for extra comfort
Nano coating should make it water-resistant
Can be used easily even with work gloves
Should eliminate almost all traffic noise
Cons:
May stop charging relatively quickly
May cut out intermittently
Clarity during your phone calls will be essential, especially when coordinating pickups and drop-offs. That's where this Elite Fire option from Blue Tiger stands out from its competitors, as the audio in this system should be crystal clear.
The brand also addressed a problem many truckers have: a less than optimal battery. To overcome this, the headset was built to offer close to 600 hours of standby time and up to 34 hours of talk time.
The headset should operate for several days or longer before you'll have to recharge it. There's also the comfort of the headset, which is quite nice. Along with an adjustable fit, there is padding at key places, such as near the ears.
This padding adds comfort but doesn't make the headset as bulky as some of the competitors. Despite all of the benefits, this product may have a low-quality feel, although that doesn't seem to affect performance.
There's also the possibility that it could stop charging after several months, although this doesn't seem to affect everyone.
Pros:
Audio should be crystal clear
Has an adjustable fit to make it comfortable
34 hours of talk time and 600 hours on standby time
Extra padding adds comfort without any bulk
Cons:
Might stop charging after a few months
Might feel lower quality than you might expect
One of the main benefits of headsets or earpieces is that they don't need much attention to operate, which makes them safe and easy to use while driving. If you have to spend a lot of time on the controls, the device becomes a hazard for a driver. That isn't the case with the AfterShokz OpenComm, as the controls are easy to use without looking.
The open-ear design also means that one ear will be free to hear the sounds of the road, such as ambulance sirens. While it might be distracting, it's vital for the safety of you and others to be able to hear what is going on around you. However, the earpiece itself cuts out any sound through that ear, other than your calls.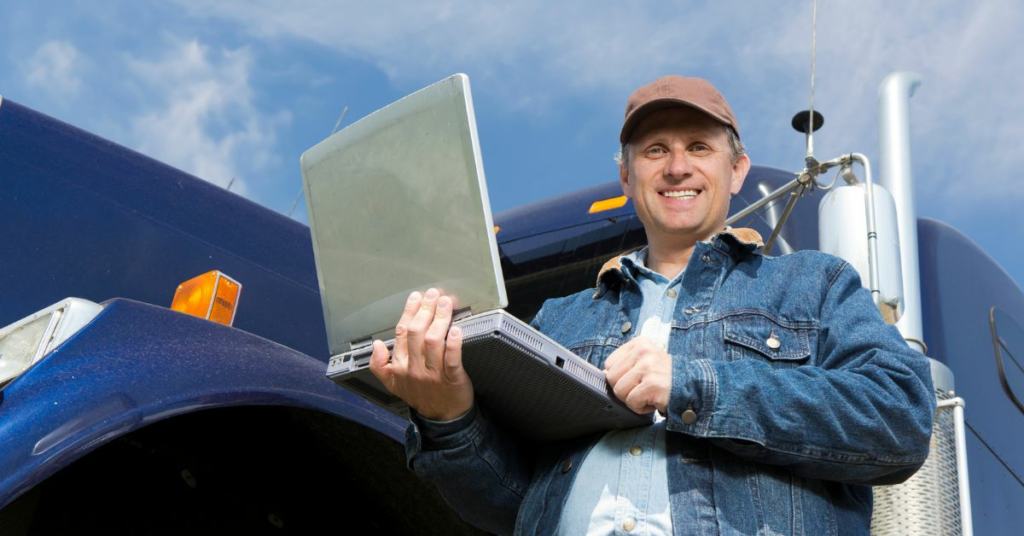 You should also be able to use it for quite a while, as it offers several hours of talk time, which is more than some competitors. Lastly, it has an optional voice control feature, which could be attractive for many truckers. However, the system isn't adjustable in any way, so it might be a little uncomfortable to wear for extended periods.
Pros:
Controls are much simpler to use than competitors
Charge offers a decent amount of talk time
Open-ear design means you can still hear external noises
Optional voice control feature
Cons:
Open-ear design could mean you'll have to put up with distracting noises
Isn't adjustable, so may be somewhat uncomfortable
As a trucker, your job is to take long journeys. You wouldn't want your headset or earpiece to run out of battery during a long haul, so battery life is vital. That's where the Akbuds Bluetooth Headset 5.0 shines, as it provides a standby time of up to 600 hours.
This device also provides 20 hours of active talk time, which should allow you to keep in touch during those long trips. There's also the in-ear design, which makes it one of the more lightweight options. While this is larger than some other earpieces, it should still fit nicely without being too uncomfortable.
Other standard features include a noise filter and excellent overall sound quality, which makes this system an attractive option and one of the better earpieces for truckers to buy.
Pros:
20 hours of talk time and close to 600 hours of standby time
Filters out all external noises
In-ear design is much more lightweight than competitors
Sound quality is higher than others
Cons:
Could make noise when you move your head
Larger than other earpieces
Frequently Asked Questions
Can Truck Drivers Use Headphones?
Many people think that truck drivers aren't legally allowed to use headphones. While this can vary slightly from place to place, you should be able to use them. However, most states dictate that you must have one ear uncovered at all times.
That shouldn't be a significant issue, though, as most headsets for truckers are designed with one earpiece. That makes them legally compliant while still delivering on all your audio headset needs.
If you pick a model with two earpieces, then you'll have to keep one ear uncovered. This also has to do with safety, as you'll need to hear some external sounds, such as ambulances or police cars.
What's Better: Headphones or Neckband?
For a trucker, it's recommended that you go with neckbands, as these should eliminate the chances of you losing the earpiece. You wouldn't want to waste time pulling over to find it and end up risking a late delivery.
Preventing the earpiece or headphones from falling is essential, and should be an important factor in what you buy.
Why Do Truckers Use Headsets?
Truckers need headsets for multiple reasons, with some being more notable than others. These include:
Getting weather updates
Staying connected with management
Getting directions
Staying in touch with family
General entertainment
Conclusion
If you're having problems deciding which is the best Bluetooth headset for truckers, then you might need some help. While all of the above are strong options, the Akbuds Bluetooth Headset 5.0 offers many more benefits than the competition.
The battery easily outlasts the majority of others, and any calls you make will come through in high quality. Though it's slightly larger than some similar options, that shouldn't affect comfort too much.
Since it will do everything you need and has a few extra bells and whistles, it should be worth buying.