Can You Use A Sonos Move With Arc?
Sonos has a wide range of home entertainment audio equipment including speakers, sound bars, amps, and subwoofers. The company was founded in 2002, and it can be credited with the invention of the first-ever smart speaker. It's even possible to wirelessly pair and group together several of Sonos's products.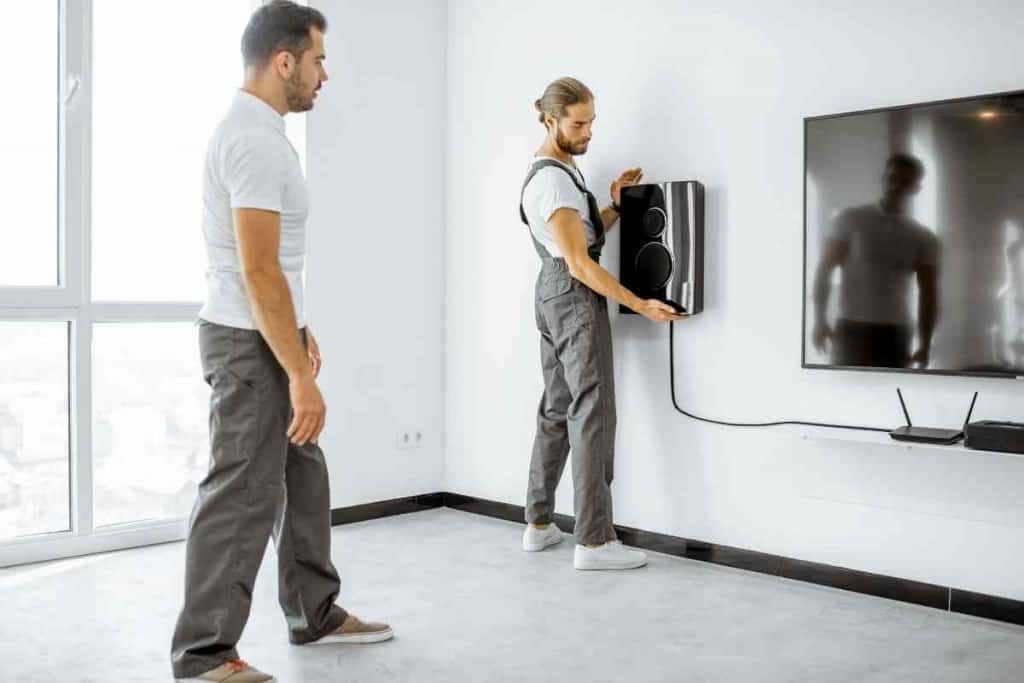 Table of Contents
Can You Use Sonos Move With Arc?
The Sonos Move can be grouped together with the Arc to output the same sound at the same time; however, the Sonos Move isn't configured for surround sound purposes. It's great to extend the range of your sound, but the Move isn't designed to be used as a piece of a surround sound configuration.
The Move is designed as a water-resistant mobile speaker that can withstand spills and splashes.
The Sonos Move is unique in the Sonos ecosystem. It's more suited for a camping or fishing trip than adding to a surround sound experience. It has a wide soundstage, meaning it broadcasts its sound from all directions. This makes it a poor speaker for left, right, or rear speakers.
Unlike most Sonos products, the Move is designed to be a standalone product. It can be grouped with other speakers, but you shouldn't need to in order to get the best experience.
The Sonos can be grouped with the Arc to strengthen sound, but it can't be used in a surround sound configuration. Due to the Move's wide soundstage, Sonos has completely turned off the possibility of using in a surround sound system.
You're much better off choosing the Sonos One or the Sonos One SL for a surround sound system. It'll provide a much better experience for home entertainment than the Move.
As previously mentioned, the Sonos Move has a wide soundstage. This means that the sound from the device is emitted in each direction. This makes it a poor contender for a good surround sound system.
This is because you want surround sound systems to output their audio in a single direction. The Move's 360-degree speaker design makes it a poor option for surround sound.
Due to this, Sonos has turned off the option to sync the Move to other speakers for the purpose of surround sound.
It wouldn't sound that great, and you would have a hard time noticing when the sound was coming from behind you or from the side.
Sonos has plenty of speakers that are great for surround sound though. Speakers like the in-ceiling speakers and the wall speakers are great options for a professional-level home entertainment surround sound system.
The Sonos One and One SL are also great speakers to add to your surround sound system.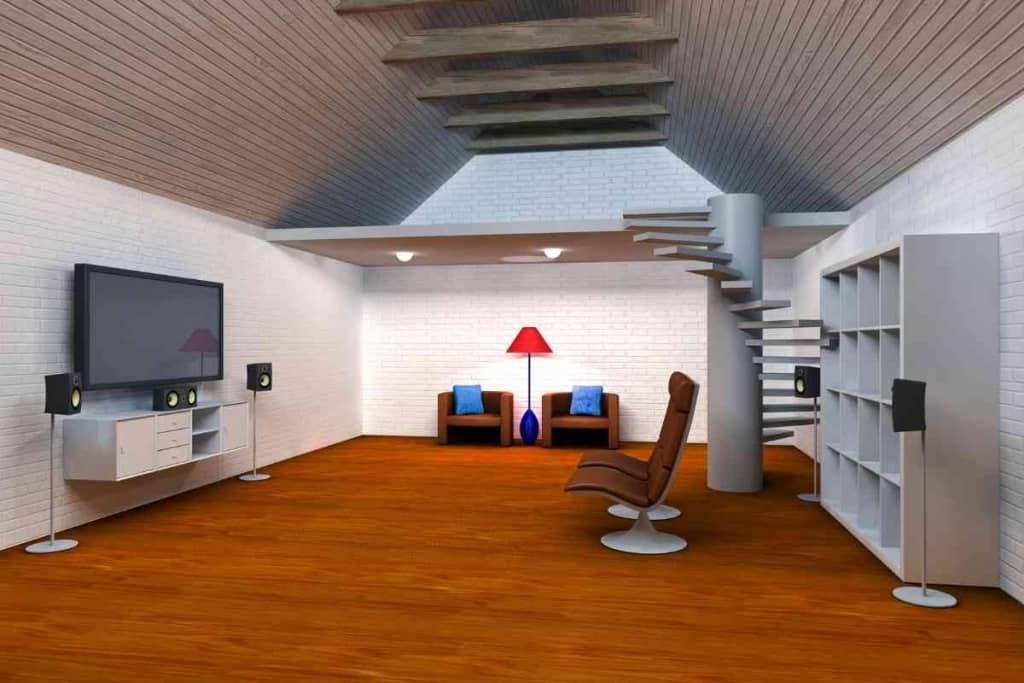 How Do I Connect Sonos Move To Sonos Arc
You'll need to use the Sonos app to pair two Sonos products together. First, connect your Arc to power. You'll also need to keep your HDMI cable and optical audio adapter handy.
You'll begin by connecting your Arc to your TV. The app conveniently walks you through the entire process just in case you don't know where each cable goes.
Bring up the Sonos app on your mobile phone and select Set Up A New System. You'll be prompted to sign in or create your Sonos account. After the account is created, just click Add. The app will walk you through the rest of the steps. This includes selecting different music services.
All of your Sonos systems need to be connected to Wi-Fi for initial setup. So before you can pair your Move and Arc together, you'll have to set up the Move. You can do this with the Sonos app as well.
To group together your Arc and Move open the Sonos app and go to settings. Now, select Groups and select the speakers you want to group together. The initial setup is much more complicated than grouping.
Once you've selected which speakers you want to group together, simply play a song or video to see if it worked.
What Is Sonos Move Compatible With
All Sonos products are compatible with each other in some form. The Sonos Move can be grouped together with any other Sonos speaker to enhance the range of your audio, but it can't be used with surround sound at all.
However, it can be paired with another Sonos Move to create a decent stereo system.
The Sonos move can also be grouped together with sound bars and the Sonos Sub. It's compatible with all of the most popular streaming services too.
It can even be used alongside Alexa if you pair your Amazon and Sonos accounts together, providing users with a hands-free, voice-control experience.
In addition to other Sonos products, the Move can be used alongside other brands as well. For example, using the Move with Apple AirPlay 2 is easy. You can even use a series of AirPlay 2 and Sonos technology to bring audio to every room of the house.
The Move, unlike most of the Sonos product lineup, is actually best used as a standalone device.
It provides enough audio on its own to provide a great music listening experience whether you're in your home or outside.
What Are The Best Sonos Products To Pair With The Arc?
Luckily, there are plenty of options when it comes to picking a speaker to pair with the Arc sound bar. First of all, you'll probably want to pick up a Sonos sub. This will provide your home entertainment system with something you can't get with any other type of speaker.
Secondly, you might want to consider the Sonos Amp. This will plug directly into your subwoofer and enhance the brilliant sound it already offers.
Finally, to finish out your home entertainment surround sound, consider getting a set of the Sonos in-wall or in-ceiling speakers.
Both of these products are perfect to use as the rear speakers of a surround sound setup, and you won't be disappointed with the results.
Alternatively, you can use a couple of Sonos One SLs as your rear speakers, but these might be better suited to serve as your left and right speakers.