16 Custom AirPods Cases That Are Actually Worth Buying
This post may contain affiliate links. As an Amazon affiliate, I earn from qualifying purchases.
If you are considering buying a customized AirPod case, there are several that are on the market that are definitely worth buying. As the popularity of AirPods continues to grow, so too can it be more difficult for us to keep track of which ones are ours. These sleek little cases are easy to mix up, as even the different versions of AirPods all look very similar. More people are turning to buying customized cases, but it may be confusing to decide which one is best for you.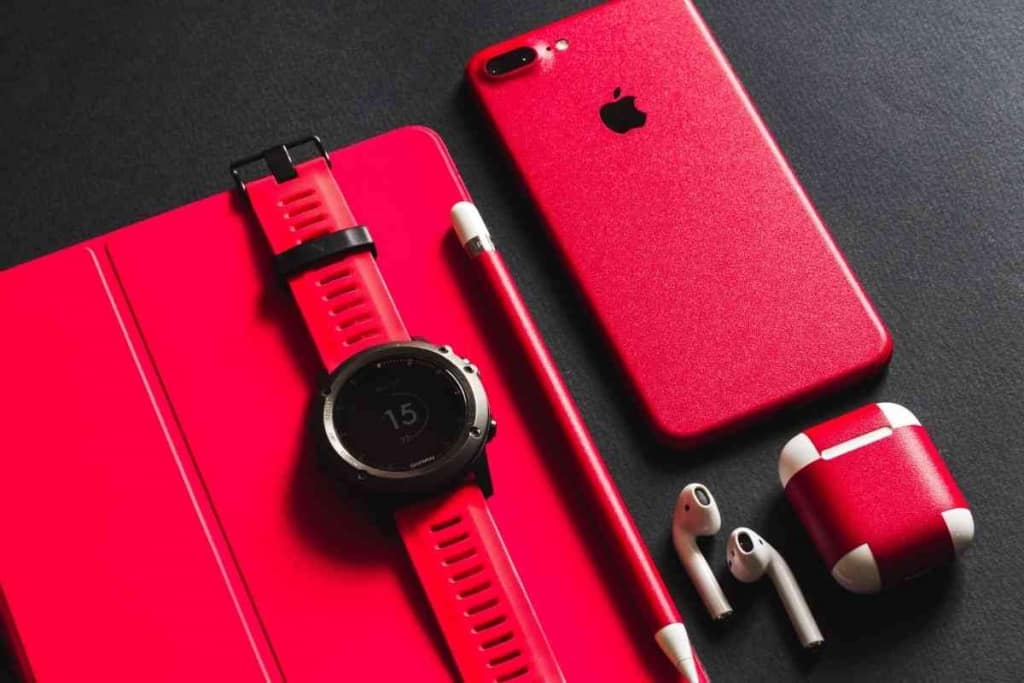 Table of Contents
What's the best custom AirPod case?
Here are the 16 custom AirPod cases worth buying:
Satlitog Simple Silicone
Clermo
Tykhee
Niukamo Picture
Ego Letter
iMeetCase Name
Bostepy Custom
CustomCustom AirPod
Marblefy
Wanghai Custom
Oqplog AirPod
ICARER Leather
Lerobo
Kaluolan Baseball Jersey cases
Mobosi
Lelong
AirPods are important accessories for most of us these days, and because of that, more and more people own a pair. AirPod cases are small and easy to confuse with someone else's, so taking the time to invest in a custom case may be helpful if you have a tendency to set yours down in random places, or if you live or work with several other AirPod owners.
Plus – custom cases can be a fun and inexpensive way to express yourself. Whether you prefer a case that displays your name, a picture of your dog, or comes in your favorite color or pattern, having a custom case can make one of your favorite accessories more personalized.
I have been a big fan of AirPods since they first came out and have already owned three pairs.
I also live with several other AirPod owners and it can get challenging when we are all plugging our cases into the same power cord or have set a bunch of pairs down on the same counter. I invested in a personalized case for myself, and it makes it substantially easier to know which one is mine when I go to pick it up.
There are some great custom cases on the market, and I'm going to suggest a handful of my favorites to you.
16 Custom AirPod Cases Worth Buying
AirPods headphones have been one of Apple's biggest sellers since hitting the market in 2016. Last year alone, more than 70 million AirPod headphones were sold around the globe and the popularity of this accessory doesn't seem to be slowing down any time soon.
AirPods make listening to audio a breeze. Not only do they emit high-quality sound, but they also are comfortable to wear and discreet.
Whether you are using your AirPods for fun, work, school, or exercise, these gadgets can make a big difference in your daily events.
But, keeping track of which AirPod case is yours can sometimes be tricky. Most AirPod cases look the same and picking up someone else's by accident is a common issue.
AirPods are also an expensive gadget to own, and we not only don't want to lose them, but we also want to deter someone from taking them without our permission. By having a customized case, it may make it easier for someone to think twice before they walk off with our AirPods, either intentionally or on purpose.
And…if we do misplace or lose our AirPods, being able to distinguish which ones are ours can also be helpful. Giving a group of friends some specifics about what your AirPod case looks like will help them help you locate them.
Purchasing a customized AirPod case can be not only practical, but fun as well. Just like our iPhones, laptops, or any accessory we are fond of and use frequently, having a pair of AirPods that stand out can be a great way to express ourselves.
When thinking about what sort of customized AirPod case you want to purchase, the best things to take into consideration are the price of the case, the durability of the case, and the practicality of the case.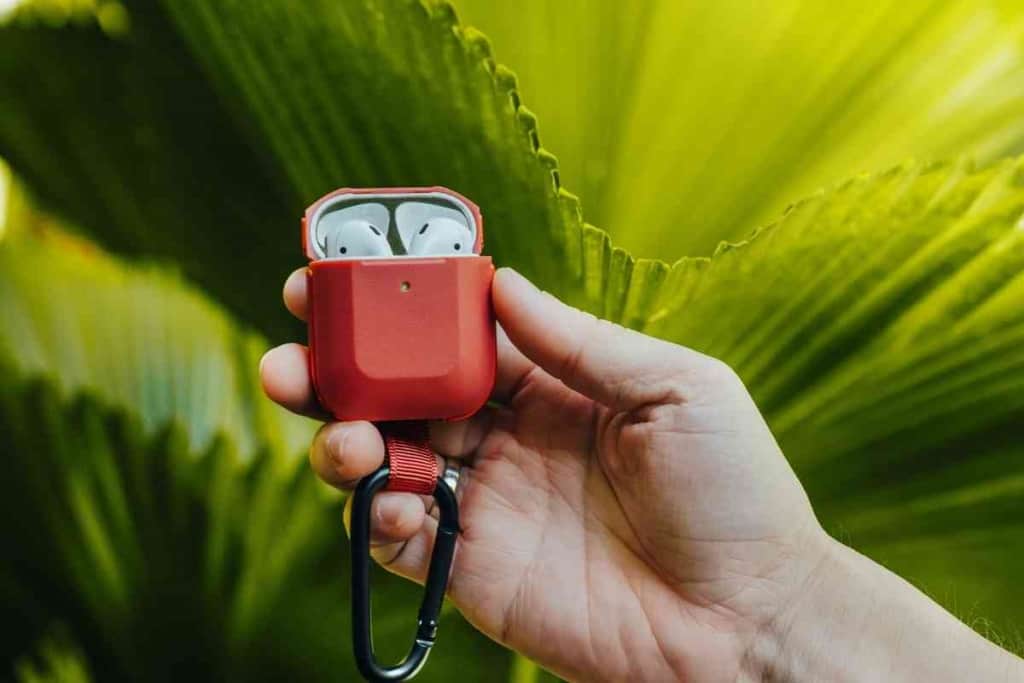 In addition to these things, you want to make sure it's a case you find aesthetically pleasing, since you will be looking at it often.
With tons of options to choose from, deciding which AirPod case will best fit your needs, budget and style can be a challenge, but I've spent some time researching some of the custom AirPod cases that I think are worth buying. Hopefully something on this list will appeal to you and be exactly what you are looking for.
1. Satlitog Simple Silicone Case
The Satlitog Simple Silicone case is exactly as the name implies.
Made of 100% silicone, these cases are simple and sleek, ideal for the person who isn't into a lot of fanciness and fuss, but just wants a good quality case that will protect their AirPods and provide a little bit of customization.
These AirPod cases come in over 30 colors and retail for less than $8, meaning they won't break your budget and will give you lots of options to choose from.
You may even decide to pick up more than one, and change it out as the mood strikes you.
These come with a carabiner, which makes it easy to attach them to a purse or belt loop and the silicone cover is smudge-proof, keeping your fingerprints at bay and the look of your case intact.
2. Clermo Case
Clermo cases are sold on Etsy and are great for someone who wants a custom case that is also stylish.
The AirPod cases look like many envelopes or pocketbooks with a snap closure on the front. There is also a gold ring attached to the side that gives them some extra flair, and makes it easy to attach them to a purse, keychain, or even a belt loop, so you'll always know where they are.
The soft leather comes in six colors: light brown, tan, dark brown, gray, dark blue, and black.
Not only are the Clermo cases cute they are customized as well. You can have up to ten letters or numbers engraved on the front of the case, which is ideal for putting your initials or even a phone number, if you are really worried about misplacing them.
Clermo AirPod cases start at $8.99 and go up in price, depending on how much monogramming you want to have done. They may also take a bit longer to ship than some cases, because of the monogramming, so make sure you allow for that.
3. Tykhee Marble Cases
These cases are going to be a big hit with anyone who loves art and calligraphy.
Made from a silicon exterior, the Tykhee AirPod cases come in twelve different marbleized designs. There is everything from blue marble, pink marble, rainbow marble, and a galaxy-type marble design. Whatever color-scheme appeals to you, Tykhee probably has a custom AirPod case to match it.
The coolest part, though, is the way in which your name can be personalized on the AirPod case. You submit what you want written, and the designers do an amazing job of writing your name in a calligraphy-style dark ink, that not only looks beautiful, but makes sure everyone knows that these are your AirPod cases.
Tykhee AirPod cases start selling at around $14 and believe me, they are worth every penny to get a case that is fun, functional, and really looks like a piece of art.
4. Niukamo Picture Case
Talk about the ultimate in customization!
These cases will not only let everyone know that these AirPods are yours, but they will also send a message as to what – or who – is important in your life.
Niukamo makes the perfect plastic-shelled cases that will keep your AirPods safe, secure and always give you something to talk about.
When you order a case from Niukamo, they will ask you to upload a JPEG of a favorite photo that you'd like to have placed on the outside of the case. You will be asked to follow a series of steps to ensure the picture will present the way you want it to.
What makes the Niukamo AirPod case unique from some of the others is that the picture will print across the entire case, including the lid and the back of the case.
Some custom picture cases will have gaps on the seams of the case, that your picture won't cover. Niukamo picture cases wrap around the entire case, so the photo is not interrupted at any point and the entire case is wrapped in the image you chose.
Niukamo cases retail for $11 and may need a week or more for delivery unless you choose to pay an extra fee for a rush order. These cases are perfect for you or would make a thoughtful gift for someone you know.
5. Ego Letter AirPod Case
The Ego Letter AirPod Case is a classy way to make your case custom in an easy way that won't require waiting for a monogram to be placed on it.
These cases are made with a protective PC shell and come in a flat black color with gold letters on top. Each letter of the alphabet is already stocked, so you simply place your order with your first or last name letter and it will arrive in a few days.
The protective outer shell is smudge-proof and water-resistant. You can also use a wireless charging dock for your AirPod case without having to take the Ego case off before you begin to charge.
Ego Letter AirPod cases retail for between $20 and $30, making them a bit more expensive than some of the others so far on my list…but I think the high quality is well worth it.
6. iMeetCase Name Case
If you are looking for something personalized and downright adorable, these cases are going to be perfect for you.
The iMeetCase Name case is definitely one of my favorites…and, based on the reviews, a favorite of thousands of other people as well.
The silicone cases are soft to touch, but are also smudge and scratch resistant. They come in seven fantastic colors, like olive green, soft pink, and buttery yellow.
What makes these AirPod cases really stand out from the rest is that your name will be monogrammed across the front, and behind your name will be the first letter of your name as well. It makes for a very nice look and you will never misplace your case or have it mistaken for someone else's.
The iMeetCase Name case retails for $10.99 and comes with a removable carabiner to make keeping track of your AirPods even easier. This case would be a great addition for anyone who likes to take their AirPods with them wherever they go.
7. Bostepy Custom AirPod Case
For someone who is looking for a custom case that is more sleek than cute, the Bostepy cases are perfect.
The outer shell of these cases is a sleek and shiny black. Your name will be printed in a cursive-type monogram in one of twelve different colors that you can choose from.
Some of the color options are purple, red, yellow, and green. There are more to choose from and all the colors are a deep, shiny metallic. You can also choose from a handful of fonts that will personalize the look of your case even more.
The Bostepy Custom AirPod cases sell for $10.99 and can be rush shipped if you need them by a certain date.
8. CustomCustom AirPod Case
As their name implies, CustomCustom AirPod cases are not just custom but are a good option for those who want a case that is personalized and super durable.
These two-piece, hybrid cases are extremely rugged and can take on big bumps, and won't scratch, even if you drop them. These are a great option for the person who likes a case that is sleek in design but built to be tossed around while still protecting what's inside.
The case comes in four colors: black, pink, red, and white. Your name can be monogrammed across the front in either white or black lettering.
The CustomCustom AirPod cases also have a keychain and carabiner attachment included in the price, so you can easily choose how you want to attach them to your purse, keychain, or other device.
These AirPod cases cost between $16 and $22, depending on how much monogramming you wish to have done. They can also be rush ordered for an additional fee.
9. Marblefy Custom Cases
Out of all the cases on my list, this one has to be the most adorable and still be practical.
The Marblefy Custom cases are made of a sleek, silicone shell that comes in a glossy white. You can then choose from one of four colors to have your name or initial monogrammed across the front.
The four colors are lavender, light blue, light pink, and hot pink.
What makes this case super cute is the large pom pom that comes attached to each gold-plated carabiner that is hooked on to the case. The pom poms match the color of the monogramming you choose.
These are not only fun and flirty AirPod cases, but they are functional too. Though you will have to remove the case if you want to charge it on a charging station, it is easy to do this. The lid has a magnetic closure that helps keep your earbuds neatly protected and in their place.
The Marblefy Custom cases can be bought for $14 and will ship within four days of when you place your order.
10. Wanghai
Do you have a deep love for a certain television show or character? If you want to express that, these cases may be what you are looking for.
Wanghai creates AirPod cases that are a terrific accent for the person who is an avid fan of something and wants to show that off.
These cute and crafty cases are smudge-proof and scratch-proof and come in a variety of different fictional characters displayed across the front of them. Whether you are a big fan of Beauty and the Beast, Rick and Morty, or even certain anime characters, you should be able to find one that works best for you.
These cases come with a carabiner and a hook for easy portability. And, at only $9, you could buy a handful of them and switch them out as the mood strikes you.
11. Oqplog AirPod Case
As with the cases above, if you are looking for something more quirky to protect your AirPod case and show off your funny side, the Oqplog case series may be perfect for you and your personality.
The Oqplog line has some super fun cases to choose from, and they seem to be continuously adding more.
Do you have a penchant for Bounty brand paper towels? How about Twizzler candies or Haribo gummy candies? Whatever your interest, this company may just have the AirPod case to let the world know!
Though fun and silly, these cases also get the job done. The outer shell is a thick polycarbonate plastic and the snap-lid closure seals well, which means that your earbuds will stay safely tucked inside, and dirt and debris will stay out.
These cases are great for kids, since they are made to be rugged and tossed around a lot.
And, with so many fun designs, it won't be hard to recognize which pair belongs to your child, or you.
Oqplog AirPod case covers cost around $10, so switching them out for different ones is pretty easy on the budget.
I think everyone needs at least one Oqplog AirPod case cover in their accessory bin!
12. ICARER Leather Custom Cases
These cases are going to be ideal for the person who wants to have something that is personalized, but maintains a classic and traditional style.
ICARER Leather cases are made of a soft, 100% genuine leather. Not only is the leather exterior soft and supple, but it also provides a solid amount of protection for the earbuds inside.
Unlike many of the other models, that place the keychain or carabiner hook on the side, the ICARER AirPods case covers come with an attractive metal clasp that is placed right in the back center of the case. This keeps with the classic look, and makes attaching the AirPod case to your belt loop, purse, or work bag a breeze.
Having a discreet set of initials monogrammed on the leather is easy, and can be requested at check out. You can also have your entire name monogrammed on the case as well. The font used for either type of monogramming is a nice, block letter style, in keeping with the look of these cases.
At $20, these cases are going to be a bit harder on your budget than some of the others I've chosen for this list, but believe me, if you are looking for genuine leather, the ICARER AirPod cases are going to be hard ones to beat.
13. Lerobo
Now, this is a case that will not only get your friends talking but has a very practical use as well.
Have you ever been in the position of looking for your case late at night, maybe under the blankets while you're watching a movie, or digging around in the bottom of your purse while standing outside in the dark?
The Lerobo brand of AirPod case covers are designed with night needs in mind.
These silicone cases are 3 mm thick, meaning that even a significant drop is going to keep your AirPod headphones protected and free from scratches and scrapes.
The lid is also magnetized, so keeping it closed is easy and effortless.
The unique glow-in-the-dark feature of the Lerobo AirPod case covers means you'll be able to find them, regardless of how much light you have. And, if you are somewhere late at night, you won't have to worry about your AirPods getting mixed up with someone else's when you go to pick them up.
Lerobo cases come in a variety of colors and come with a black carabiner that you can attach or detach at your convenience.
These case are only $7, so you may decide to buy more than one, which will allow you to customize it even more, based on your outfit, time of day, or time of year.
14. Kaluolan Baseball Jersey Cases
For the sports lover, here is a great case that is fun, protective, and will be a conversation starter anywhere you go.
The underlying material, in this case, is a strong silicone shell that is smooth to the touch and easy to wipe clean. Each of the Kaluolan cases comes with its own carabiner that is easy to attach or remove from the gold-plated hook on the side of the AirPod case.
You can choose from 29 different baseball jerseys, each for a different major league baseball team.
After picking the team that you want on your custom case, you then can choose the jersey number you want displayed and also decide if you want to add your name on top of the number. (This addition is included in the original price.)
The Kaluolan AirPod case cover is a great way to keep your AirPods safe and add some personality to one of your favorite accessories.
And, the price is right too. At only $16, these cases won't break the budget, and you may even decide to order one for one of your biggest team rivals!
15. Mobosi Cases
Mobosi makes some amazing AirPod case covers, and now you can have them customized as well.
These cases are really ideal for the person who knows their AirPod case is going to take a beating. The exterior shell is made of a 4mm thick polycarbonate material and comes fully wrapped and with no seams visible on the case.
The color options on the Mobosi AirPod case cover is limited to black, dark blue, army green, deep lavender, and a metallic turquoise. A black carabiner is attached, but can be removed when you don't need it.
Mobosi cases are durable and fit snugly around your AirPod case, making it difficult for them to fall off. The case can be left on the AirPods when charging it on a charging dock, which makes for less time taking the case on and off.
You can have the cases monogrammed, giving them an even more custom look. Monogramming will cost a bit more and you'll have to allow for extra shipping time, as with most other brands that offer monogramming for their product.
If you are looking for something substantial and still appealing, consider the Mobosi case cover. It will be easy to locate, and will make it hard for your AirPods to suffer any damage, even when you put them through lots of physical activity.
The Modosi case covers run about $12, so they are a good solid option for anyone who wants a high-quality case.
16. Lelong
Sometimes, we want to be able to customize our AirPod case covers, but don't want to change the overall look of our Airpods. Lelong AirPod case covers may be what you are looking for in this instance.
These cases are simple and sleek, sticking with the original concept behind the AirPod case. They are also water-resistant and smudge-proof like many of the others on this list.
Though they come in a variety of colors, you can pick basic white to give your AirPods case cover an almost invisible feel.
Having your initials or name placed across the back of the case will allow the original integrity to remain, but give you the ability to locate and identify which case is yours when it's needed.
Lelong AirPod case covers costs around $10, so you will be well within a reasonable price range for something that is durable and personalized for you.