2 Methods To Find Your AirPod's Lost Case
Losing your AirPod case can be a frustrating experience, but there are several ways you may be able to figure out where it is. AirPods are a great accessory for anyone who is a fan of Apple products, but they have one big downside…if you lose the AirPod case, you may also lose your AirPods. But, finding something as small as an AirPod case can be quite tricky, unless you have certain things in place beforehand that will help figure out its location.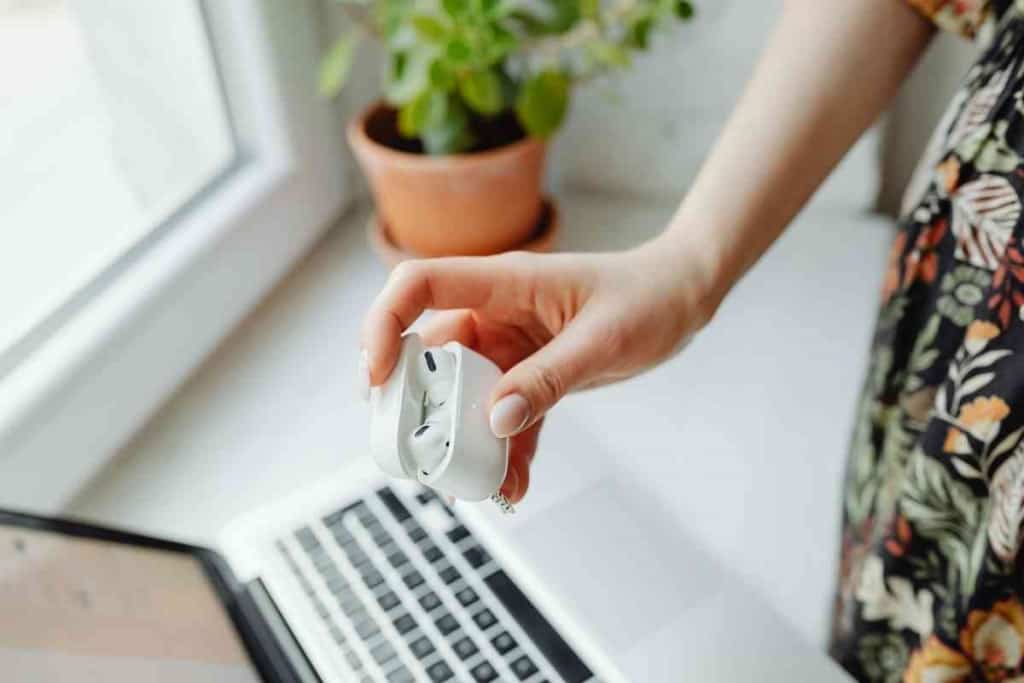 Table of Contents
How can you locate your AirPod case if you lose it?
You will only be able to find your AirPod case if at least one of your AirPod earbuds is inside it and the lid on the case is closed or if you have equipped it with an AirTag or similar tracking device.
There are few things that can ruin a day more than suddenly realizing that you've misplaced your AirPods case.
Not only are they small and sleek, but they are also not cheap. And whether you lost your Airpod earbuds with the case, or just the case itself, you know how difficult it can be to ever find them again. But, there may be hope if a few things were in place before your AirPod case went missing.
I have come to rely on my AirPods almost daily. I use them for work calls and zoom meetings as well as for walks with my dog and listening to music while at the gym.
In fact, I use my AirPods so frequently, that I don't even own a pair of corded headphones anymore! If I were to lose my AirPod case, I'd be devastated. So, I've done some research to make sure this never happens to me…hopefully it will help you as well.
How Do I Find My AirPod Case?
AirPods have quickly become one of the favorite electronic accessories of all time, and it's understandable to any AirPod user what the reasons are behind this.
One of the easiest and most convenient pairs of headphones on the market, Apple sells over 60 million pairs of AirPods each year. They are sleek in design, comfortable to wear, and produce a sound quality that rivals some of the most expensive headphone sets on the market.
AirPods are also easy to pair with any Apple device and can even be used non-Apple devices, such as Android phones, laptops, and gaming consoles.
Given their versatility, durability, and high sound quality, it's no wonder that so many people now use AirPods as their headphones of choice.
One downside…AirPods are not cheap. And if you lose one AirPod, or the case, each piece is pricey to replace. But they are also easy to misplace…or lose.
So, what do you do if your AirPod case has gone missing, or you want to be proactive and prepare in advance in case it ever does?
Let's talk about how you can find your AirPod case and what to do if you can't.
1. You Can Track Your AirPod Case If One of Your Earbuds Is Inside It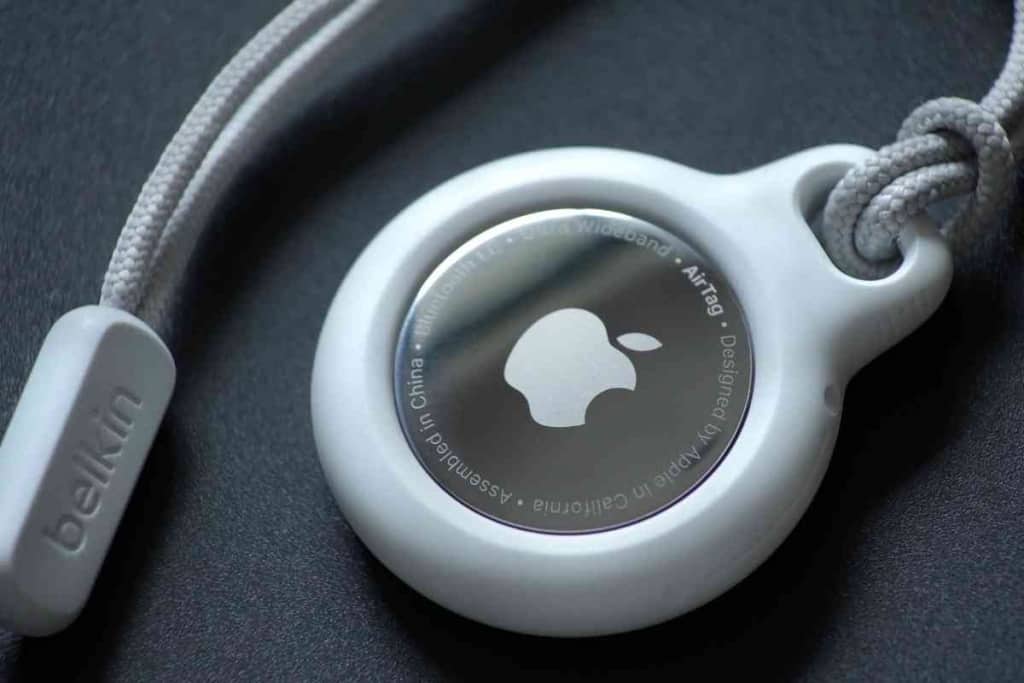 In order for you to locate a missing, lost, or even stolen AirPod case, there will have to be at least one of your earbuds inside of it for you to find it.
The reason for this is pretty straightforward.
Your AirBud earbuds are equipped with H1 chips inside of them, which allows them to be paired with the "Find My" app that comes standard on most Apple products now.
But the case itself is not seen as a separate product – it's considered part of the total AirPod package.
So, the earbuds are only equipped with a standard chip, and therefore can not be tracked by the Find My app the same way the earbuds can.
The AirPod case also doesn't have its own Bluetooth capabilities – again, because it's viewed as part of a complete package. So, there is no way you can track the AirPod case using any sort of Bluetooth-enabled device.
Another issue is this. Even if your AirPod earbuds are inside the case when it goes missing, you still won't be able to find them if the lid isn't open, or if the battery has died.
But some good news is this. As long as one AirPod earbud is located inside the charging case, then you will be able to find it. Let's find out how to do that.
Start by going to the Find My app on your phone. This usually can be found on the main screen of your iPhone, but ask Siri to do a search if you can't find it.
Open the Find My app, and under the "Device" icon, click "AirPods".
Immediately, your iPhone should show you a map, detailing where your AirPods are, or where they were last.
If you don't recognize the spot, you can then click "Directions", and your Find My app will give you the specific route you need to take to get to them.
There's also another way to find your AirPod case when the earbuds are inside. This is a newer feature, available on iPhones that are running the latest release, iOS15.
Your iPhones that are running the latest iOS version will now have the ability to access a program called Lost Mode.
With the Lost Mode app, your network of support for helping you find your AirPods grows, and anyone who opts into using the app is now able to help search for your AirPods.
Then, once someone who is a part of the network finds your AirPods, you will get a notice letting you know, and instructions on how you can retrieve them.
If you are worried about theft with the Lost Mode app, don't be. Anyone who finds your AirPods won't be able to use them if they open the case.
Opening the AirPod case will lock the AirPods to your Apple ID as soon as the case is open.
These are some good tips to try. Remember, though, if you lost the AirPod case while using your AirPod earbuds, finding it is going to be next to impossible. But, there is one more solution if you plan ahead now, before you lose your AirPods.
2. Equip it With an AirTag or Similar Tracking Device
If you haven't yet misplaced your AirPods, but want to plan for the (likely) event that it will happen to you sooner or later, there is a great and inexpensive product on the market that can help you safeguard your favorite set of headphones.
Apple has created the Apple AirTags, small tracking devices that can be attached to any of your Apple products.
Weighing in at only .38 ounces and being tiny enough to easily fit on the back of an iPad, iPhone, or even AirPod cases, these tags are a great way to keep track of items that may not be equipped with the Find My app.
They can also locate an item after the battery has died, or isn't connected to Bluetooth.
A pack of four Apple AirTags costs around $100, and a single one retails for around $30. Granted, this isn't cheap, but it may beat having to replace an AirPod case or – worse – the whole AirPod set.
Another, slightly less expensive option would be to use a non-Apple tracking device for your AirPods.
Though other tracking devices are not made specifically for Apple products, many of them can still be used, if they are attachable to your AirPod case. They work in a similar way to the Apple AirTags by connecting your AirPods to you through an app on your phone.
Some of these trackers are significantly less expensive than the ones made by Apple. It may come down to being a personal – or budget – choice when deciding which brand is going to work best for you. But planning ahead now will save you the hassle of trying to find your AirPods later.